Vladimir Putin offers his version of the Chekhov's gun — "If you see troops building up on the border one day, then the troops must attack the next day" — as Russia invades Ukraine. Putin also publishes his latest book, One Russia, which Justin Trudeau regards to be a manifesto for White supremacy and worse than Mein Kampf. The UN promises to issue "unprecedented verbal condemnation" and sets an emergency deadline of six months to definitively outline their plan of doing nothing. The EU attempts to help its member states reach a unanimous agreement on the meaning of "sanctions".
Meanwhile, Joe Biden castigates Putin as a "man-child who cannot stand my (Biden's) presence in The White House" before vowing to provide comprehensive assistance to Ukraine's meme arsenal on Twitter.
Elsewhere, China sends a delegation to the Kremlin to study the art of launching "a military operation" on a neighbouring nation-state. Boris Johnson declares that the British government will stop at nothing to protect Ukraine, even if it means cancelling Roman Abramovich's tier-one visa. US academic Francis Fukuyama releases his latest paper along with its viral op-ed version titled, The Beginning of History.
Wondering what else happened while you freaked out about World War III on Instagram reels, added a blue and gold border to your Facebook DP and ordered Zara's newest shoes as a panic buy? Here's presenting the top stories from the week that should have been.
February 21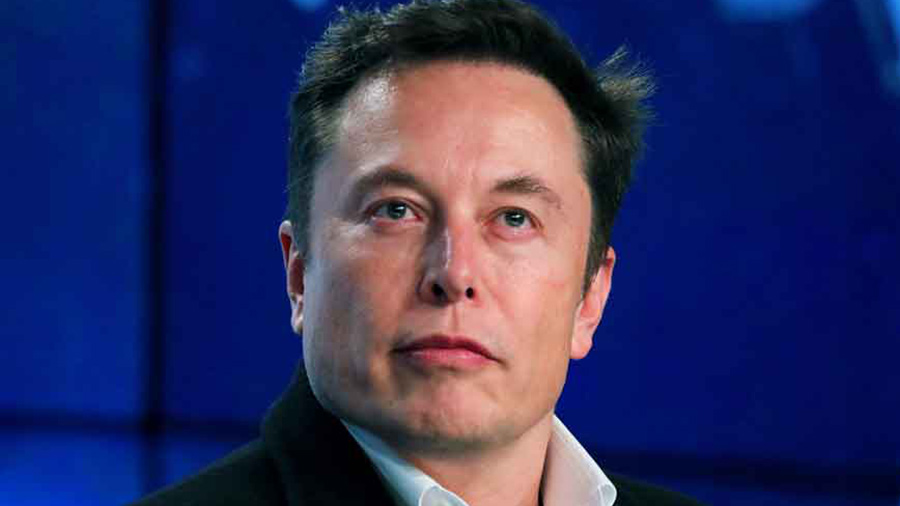 Elon Musk's daughter X Æ A-12 has been made a lifetime board member of EX3!A4%Y:)
TT archives
On International Mother Language Day, Elon Musk announces his funding for EX3!A4%Y:), a startup that aims to devise a fresh and universal human language from scratch by including previously marginalised numbers, special characters and emoticons as part of "an inclusive and semantically egalitarian vocabulary".
Netflix reveals that the fourth season of its superhit show You will involve a drastic revamp. Set in India, the latest season will follow the journey of a "respected journalist" who goes about intimidating star players for interviews before pulling strings to sideline them should they refuse. In the biggest change of them all, the show will call itself Ypu.
February 22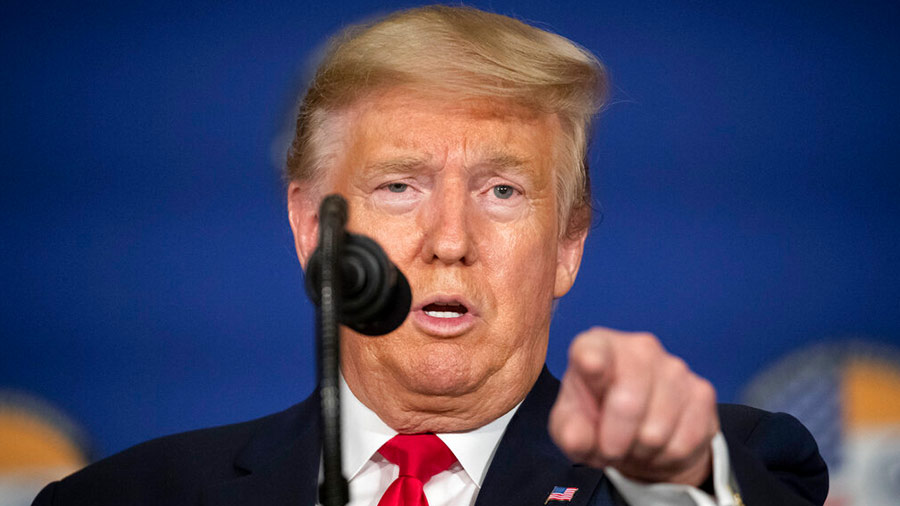 The New York Times reports that Donald Trump failed the sign-up test for his own app 12 times before successfully registering on the 13th attempt thanks to Melania's help
TT archives
Donald Trump hails his own social media platform, Truth Social, for developing "the greatest reliability checker" for new users. According to the rules drawn up by Jared Kushner and Ivanka Trump during a rapid session of flushing their tax liabilities down Florida's drains, anyone who signs up to use Truth Social must watch a series of 10 short videos and identify if the speaker in the videos is telling the truth. Only those scoring a minimum of 6 out of 10 are allowed to use the app. The videos are selected randomly from a repository of over 1,000 clips, all of which are extracted from the presidential speeches of Donald Trump.
Rahul Gandhi accepts Pakistani Prime Minister Imran Khan's proposal for a TV debate on Kashmir but backs out after realising that Arnab Goswami might be moderating the debate. RSS chief Mohan Bhagwat follows Gandhi in accepting the debate challenge but backs out after realising that Khan wants the loser to go to Pakistan. Finally, in the biggest surprise of them all, 94-year-old L.K. Advani volunteers to talk the talk with Khan but backs out after realising that the BJP is yet to give him permission to speak.
February 23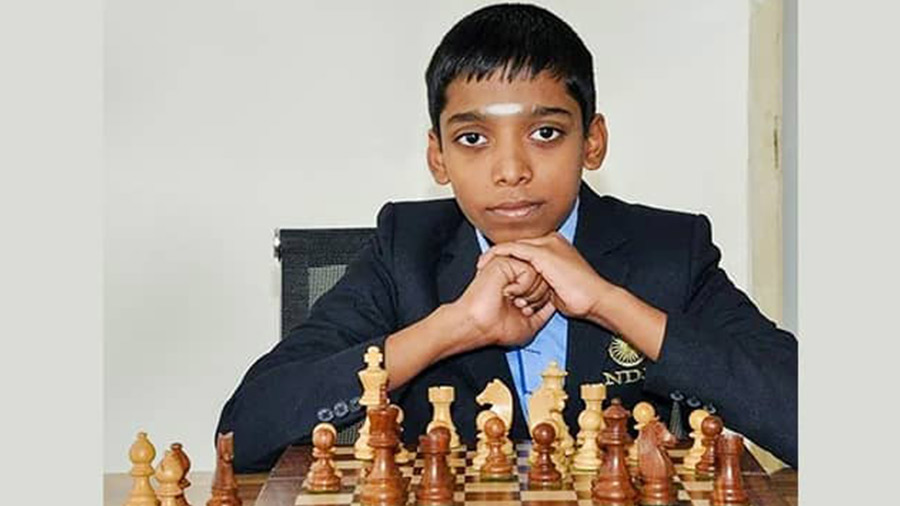 R Praggnanandhaa is believed to have denied offers from Bournvita and Boost before agreeing to endorse Aakash Byju's
TT archives
Aakash Byju's signs R. Praggnanandhaa as its latest brand ambassador hours after the 16-year-old chess prodigy beat world champion Magnus Carlsen at the Airthings Masters. As part of his contract, Praggnanandhaa will also be delivering a monthly masterclass to users of Aakash Byju's premium subscription on how perfecting chess can help students top board exams.
With the Supreme Court looking into the merits of making the Fundamental Duties enlisted in the Constitution legally enforceable, the Government of India has tabled an amendment in Parliament that adds "To contribute to the PM CARES Fund during any national crisis exacerbated by the PM" and "To update WhatsApp statuses to 'Jai Shree Ram'" to the original list of 11 Fundamental Duties.
February 24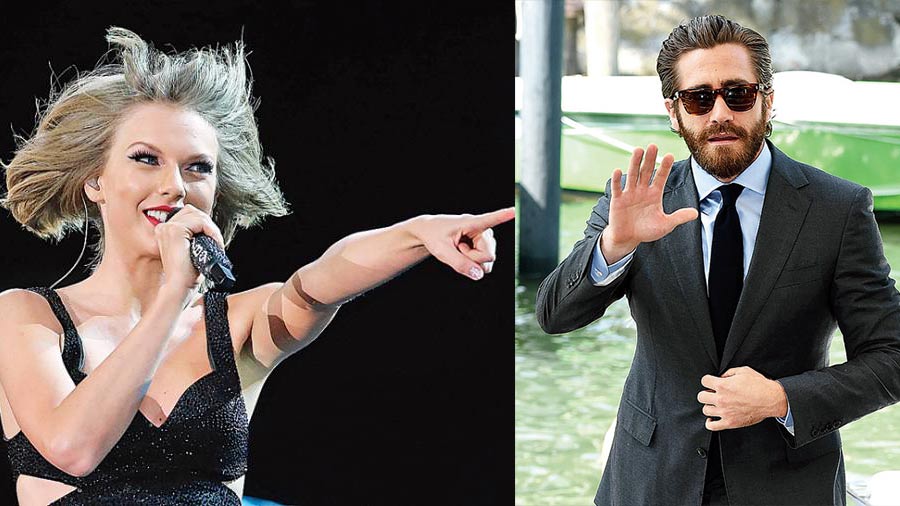 Jake Gyllenhaal says he was bemused to see Dylan O'Brien play Swift's lover in 'All Too Well' as O'Brien's "jawline doesn't resemble mine in any way"
TT archives
Jake Gyllenhaal finally gives his take on Taylor Swift's song All Too Well being inspired by the real-life break-up between Gyllenhaal and Swift: "I completely get Taylor relying on her life for her art, we do it all the time. It's a way of coping. Nobody knows that better than me since I'm planning to star in a music video to deal with the trauma of Swiftians and their online abuse… I've no idea why they (Swiftians) don't understand that Taylor and I were never going to work out. Did you see our age difference? When we started dating, I was 29 and she was 20. She was always going to be far too old for me."
In their latest round of consultations and agreements, Iran and Qatar have resolved to be more subtle about donations to Western oligarchs and politicians, repackage their abuse of human rights as re-education (no, the Chinese could not patent that idea in time) and jointly invest in creating a media conglomerate with the singular aim of peddling fake news about Saudi Arabia.
February 25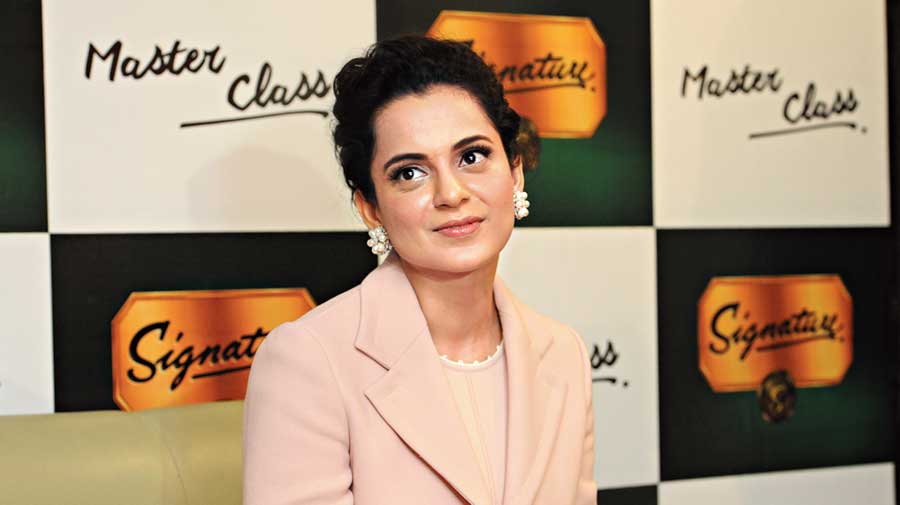 Kangana Ranaut has been warned by Instagram for violating sub-section 198 of clause 3425 of its hate speech rules
TT archives
After Alia Bhatt quotes from the Mahabharata as a response to Kangana Ranaut calling her "papa ki pari", Ranaut strikes back by posting on her Instagram story: "How dare a British passport holder quote Shri Krishna's words!!! I can only pray that the Sudarshan Chakra takes out the movie mafia."
Gurmeet Ram Rahim Singh is all set to play himself in MSG: The Comeback of the Godman, a film that will be shot over 10 days at his Gurugram ashram. The Dera Sacha Sauda chief, convicted of rape and murder, is currently out of prison on furlough as the Haryana government does not regard him one of the "hardcore prisoners". When asked for a definition of a "hardcore prisoner", a Haryana government official offers a succinct answer: "It is someone whose criminal culpability is not outweighed by their value as a political tool during election season."