I came to know Naresh Kumar at a much later stage in his life. Yet in these seven years of knowing him, it felt a lifetime of an acquaintance. Gentle, warm, soft-spoken, immensely articulate and the kindest of eyes. That's my memory of Naresh Kumar. 'Affection' could have been his middle name and he touched a deep chord with his benevolent smile. His sense of humour was legendary. Immensely good-looking with a keen sense of style, Naresh Kumar set the bar high for the men in our lives. A thorough gentleman with impeccable manners. Every visit to his 9/1 Middleton Street home was made memorable with his wit and a celebration of the spirit.
Tennis talk made his eyes light up and behind those kind eyes you could see the fire. The same passion that his junior Jaidip Mukerjea spoke about on Wednesday evening. "He always wanted to produce a champion, a Wimbledon champion. He always said we have the talent… Naresh told me if he had a chance, he'd be a tennis player all over again," said Mukerjea of his first Davis Cup captain.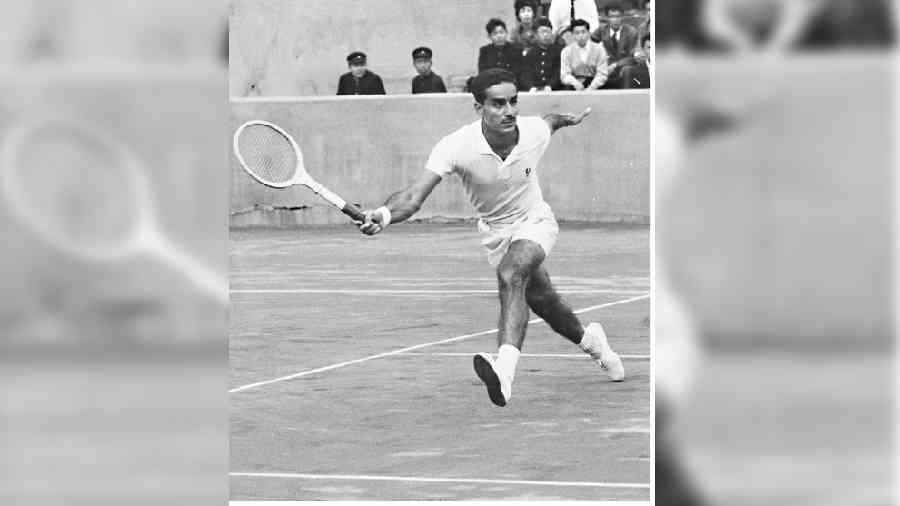 A young Naresh Kumar in action on court
His generation made them dream that they could be on the Centre Court. He had played a record number of matches at the Wimbledon, 101, to be precise, as an amatuer, including a Centre Court tie against the Australian giant Rod Laver in 1962, who later became a dear friend. "I remember him (Kumar) when I started my tennis days… I was 13-14 years old… me and Premjit Lall. He was a superstar then… a dynamic personality who had just come back from tournament and played with us and encouraged us so much… whatever I am today as a tennis player is also thanks to him. He was my Davis Cup captain when I made my debut. Though he was much senior to me, we were very close and I have been very close to the family. He was such a wonderful person and he has left a vacuum in our lives. Every time we had something, we would go to him for advice. He was genuine and helped the poor and the needy and sponsored a lot of young tennis players," said Mukerjea.
Tennis player-turned-coach Shivika Burman too remembered his legendary passion and energy. "My father always spoke about him and I played at South Club and everyone there would talk about him. I used to read all his articles. I personally remember when I was playing the junior circuit, especially the year I had qualified to play the junior slams, I had spent time with him on the court and he helped me out. The few pointers he gave me, I pass on to my students also," she told t2.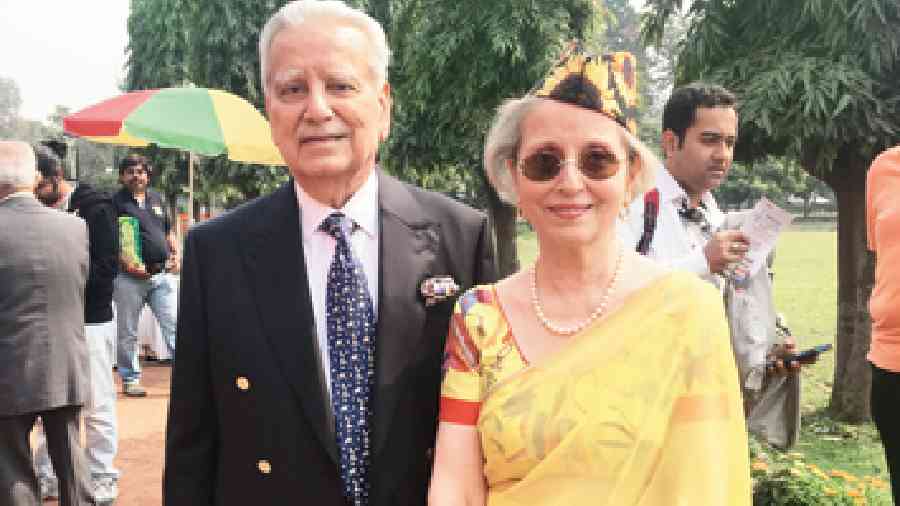 Naresh and Sunita Kumar were one of the most stylish couples in the Calcutta social circuit
He commanded respect wherever he went. "Socially, he was respected and liked. His parties were famous in Calcutta, New Year's Eve parties. At one such party, MF Husain did a painting on his wall, which is still there and I was there at that time. He was like an elder brother. A tennis player, a tennis lover, president of South Club for so many years… that era, that Naresh Kumar era is over. A very positive person, helpful, a good sense of humour, perfect gentleman..." remembered Mukerjea.
The last time I met him was in 2018. A pre-pandemic world. The last couple of years, however, might have turned lives upside down, but our guess is it couldn't take the joie de vivre out of him. They don't make them like him any more. Thank you for the memories, Sir!