"I see myself as an outlier. I've always been drawn to things that are outside the mainstream," says Shrutidhora P Mohor, precise yet piquant in her expression. Her eager eyes and frequent half-smiles give her an air of intrigue, even mystery. 
The intrigue and mystery are only enhanced by the use of her nom de plume, instead of her actual name – Prothoma Rai Chaudhuri – in all her literary endeavours.
"I'm an ambivalent person, just like my characters. I don't like definitive categorisation," notes Mohor, whose first novel, The Unknown Script, came out in 2017. Since then, she has written prolifically, publishing a score of titles across fiction and poetry, alongside managing her day job, which is lecturing at St. Xavier's College, Kolkata, as a senior professor of political science.
Ever since her childhood, Mohor, now in her early forties, has believed that "storytelling is a good thing to do, which is why, even as a kid, I spent hours writing dialogues in my head, imaging settings and plots, living another reality."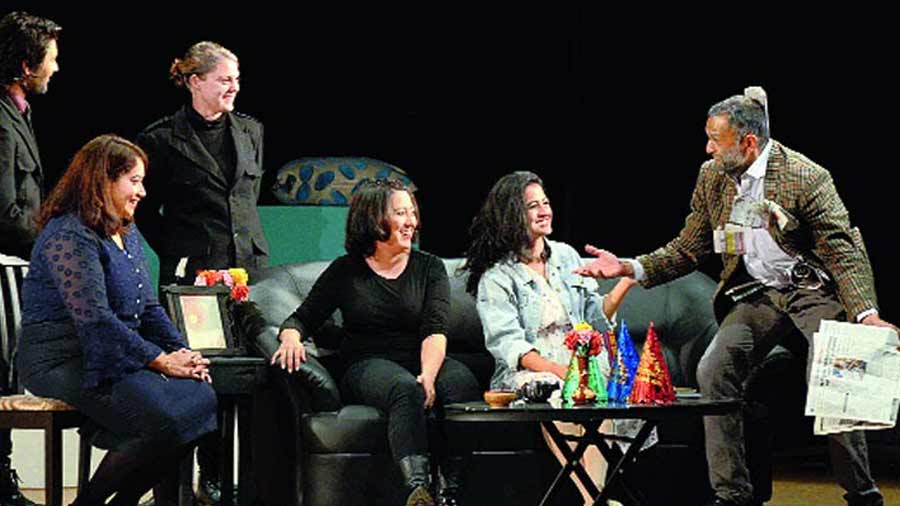 A scene from Anton Chekhov's play 'Three Sisters', performed in Ranchi
TT archives
As a lonely and precocious teenager, Mohor read exhaustively, which often meant that "mature experiences came to me very early." At an age when most do not venture beyond pulp fiction, Mohor was fascinated by the likes of Milan Kundera, Guy de Maupassant, and Anton Chekhov.
The Disruptor
A student of Patha Bhavan, Mohor went on to finish her higher education at Jadavpur University, where she also became a Junior Research Fellow. After completing her degrees, Mohor took up teaching political science at St. Xavier's, where she has now spent more than 16 years.
The Unknown Script, which was written between 2010 and 2013, is semi-autobiographical, and its protagonist mirrors Mohor in being a disruptor, someone who does not fit into a traditional working environment and yet becomes indispensable to it.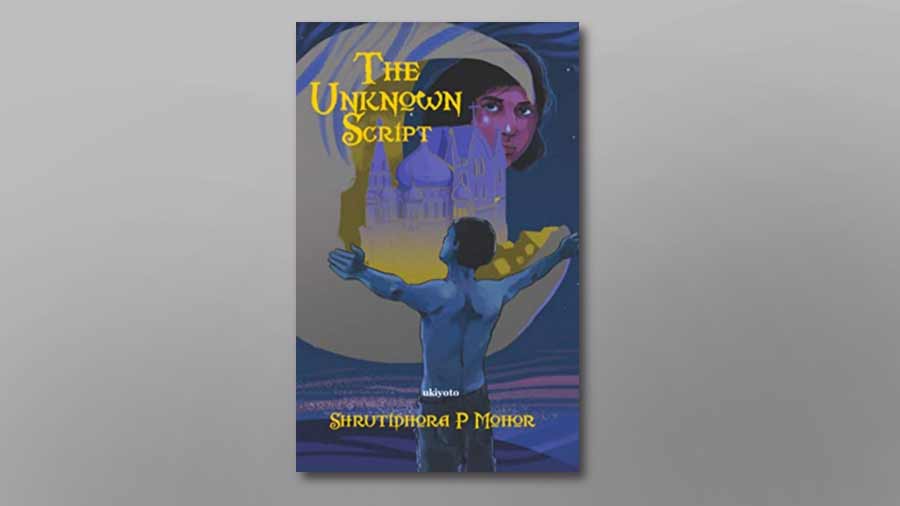 Mohor was initially asked to abridge 'The Unknown Script' by many publishers, but stuck to the original length of a little more than 600 pages
Amazon
"I had a lot of hesitations about publishing my first book. I feared there would be misinterpretations," admits Mohor. The book was in gestation for four years, before finally hitting the shelves in 2017. By that time, Mohor had become "older and more disobedient, even rebellious. In short, I became what I am now – a difficult character, and I couldn't care less about how people perceived the overlappings between myself and my protagonist."
The docile Mohor had been left behind.
Contested spaces
"As I slowly changed as a person, my preference for themes also began to evolve. Initially, I would focus a lot on suspense, mystery, and adventure. But then I shifted to write more about existential and experiential issues," explains Mohor.
Two ideas kept recurring in her work. First, the notion of "contested spaces" – both in terms of landscapes and mindscapes – that cannot be owned nor entirely understood. These spaces manifest themselves through a variety of settings, from the foothills of the Himalayas to old Delhi, from Daman to Varanasi to Pondicherry, but most importantly, Kashmir.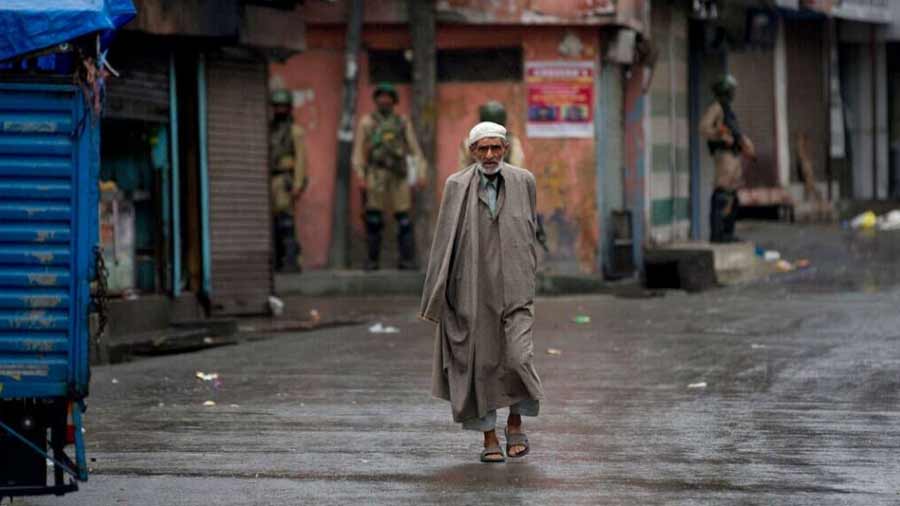 Mohor calls the situation in Kashmir a "tragedy", something that evokes a sense of cognitive dissonance in her
TT archives
"I haven't been able to come to a conclusive statement about Kashmir in my head, either politically or emotionally," says Mohor, who has brought out the conflict and the charm baked into the Valley in three of her novels thus far – Where the Sky Feels Cold, Twenty Three Summers, and A Long Line of Hope.
Unfulfilled romances
Second, the lure of "unfulfilled romances". "My least favourite part of Pride and Prejudice is when Elizabeth and Darcy actually come together as lovers. I enjoyed their rapport until they sealed their love," chuckles Mohor.
Mohor likes love to be open-ended, as in the case of Mayurakshi Gupta and Bappaditya Maurya in The Last Gift, where the two musically gifted individuals are in a relationship laced with admiration as well resentment, longing as well as restraint.
"My romances aren't quite romances. I don't like my characters to culminate their love for each other, for I feel that when love reaches its apogee, something invariably wrecks it from the inside," observes Mohor.
When Covid-19 hit India and many professors struggled to make the transition to online teaching, Mohor found an extra gear to her work ethic. After laying out the complexities of John Rawl's Social Contract or the structural inadequacies of parliamentary democracy in the morning, Mohor would switch to penning profusely at night.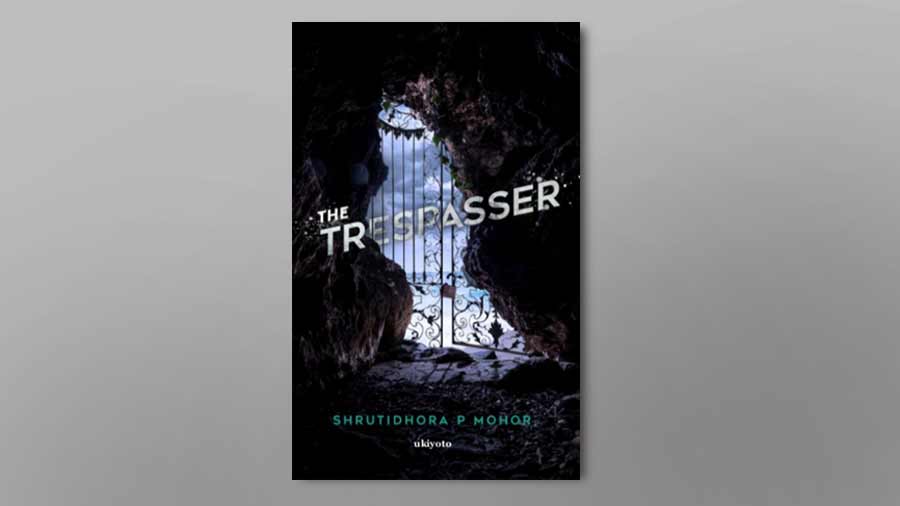 'The Trespasser' is Mohor's most complex work yet, both in terms of themes and techniques
Amazon
Concept of the muse
Months of disciplined writing for an otherwise "chaotic author" during the first quarter of 2021 resulted in what is arguably Mohor's most refined work yet, The Trespasser, a novella that combines postmodern techniques with classical characterisation, taking the concept of the muse to a level rarely seen in Indian writing in English.
"At the heart of The Trespasser is a writer whose story is slipping away from his hands. The challenge for me was to ensure that his story didn't slip away from mine," recollects Mohor.
What next, then, for Mohor?
"I'm at a stage of my life where I'm trying to merge my professional and literary activities. If you've studied the social sciences like I have, you must develop a way to critique things. Being a status-quoist isn't enough… I like to upend the status quo."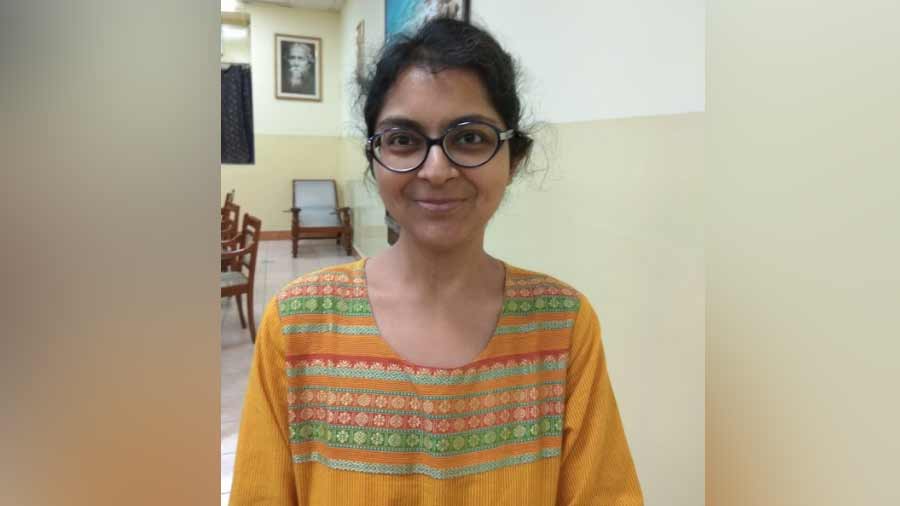 In her free time, Mohor enjoys singing and "manwatching"- seeing how other people go about seemingly mundane tasks of daily life
Courtesy: Shrutidhora P Mohor
Imagine a society of outcasts and outlaws
As she speaks, Mohor indicates what might be forthcoming: "I want to venture into dystopia (not a bad time for that!). For me, true dystopia isn't about cosmetic changes, it's about harvesting newer forms of control…. When I look around and see what's happening due to Covid, I see this dystopia emerging, not least through the ways in which vaccination and securitisation are being increasingly interlinked."
Can we get a one-line preview of the plot of her dystopian novel-in-the-making?
"Imagine a society of outcasts and outlaws, people who've been dumped by the State for not adhering, for not obeying," says Mohor, before breaking into one of those half-smiles that makes you doubt whether she was genuinely offering a teaser or simply imagining aloud.