Instagram follower count: 142K. YouTube follower count: 203K. And the person whose account we are talking about is only four years old. The social media feeds of Atlanta-based Samia Ali are filled with her playing, dancing and being her happy self. From time to time, her parents — Adam and LaToya Ali, who are full-time video creators — allow her to be a part of paid promotions for brands like Crayola and HomeStyle Harvest chicken nuggets. She is a kid influencer and she is ever busy. What's life like for a kid influencer? How do her friends look at her? t2 emailed the parents and here's what they have to say.
Samia is four years old. What does she think of shooting videos for YouTube or having an Instagram account? Does she know the potential of social media?
She has no idea what 'potential' is or even remotely close to what the word means. All she knows is we're doing something fun for her, which she looks forward to. Besides going on YouTube Kids to watch other videos, she has no sense of what social media is and that's fine, especially because she's four years old. Most likely, she won't control her socials till she's 13, so we have about nine more years to go!
What made you realise the power of the Internet and kid influencers?
Various things occurred that made us realise how impactful putting engaging content on the Internet could be. Such as… A) Our daughter being recognised by other kids in her age range in public settings; B) Notable brands beginning to reach out for collaborations; C) Seeing the follower count on Samia's social accounts rise.
Do you think putting so much information out there about your kid online can be detrimental?
All we know is that the content we create with her is helping in her development. She's progressing well with expressing herself, speech and problem-solving. We don't think negative; we think about how all of this can help with our child's development. That's the focus every time we create content.
She is a star on YouTube and Instagram. But how do her friends perceive her? Do they look at her any differently?
Not at all. She's four years old and all her friends rarely talk to her about her YouTube videos. We sometimes ask Samia if she wants to do any videos with any of her friends, which she has a couple times. I think if she was 10 years old maybe the kids would have a sense of 'fame' and act/treat her differently but at the tender age of four, it's all positive and fun and it's not about awareness of fame or social media popularity.
Brands want to work with children, but brands in the long run can deceive people. How do you decide on the brands she is allowed to work on?
We ensure to work with brands that Samia can organically relay their message and have fun with it. Sometimes we have to educate the brands that they cannot have a script or a message that is verbatim. There needs to be room for a four-year-old to do her natural thing. We typically work with kid brands.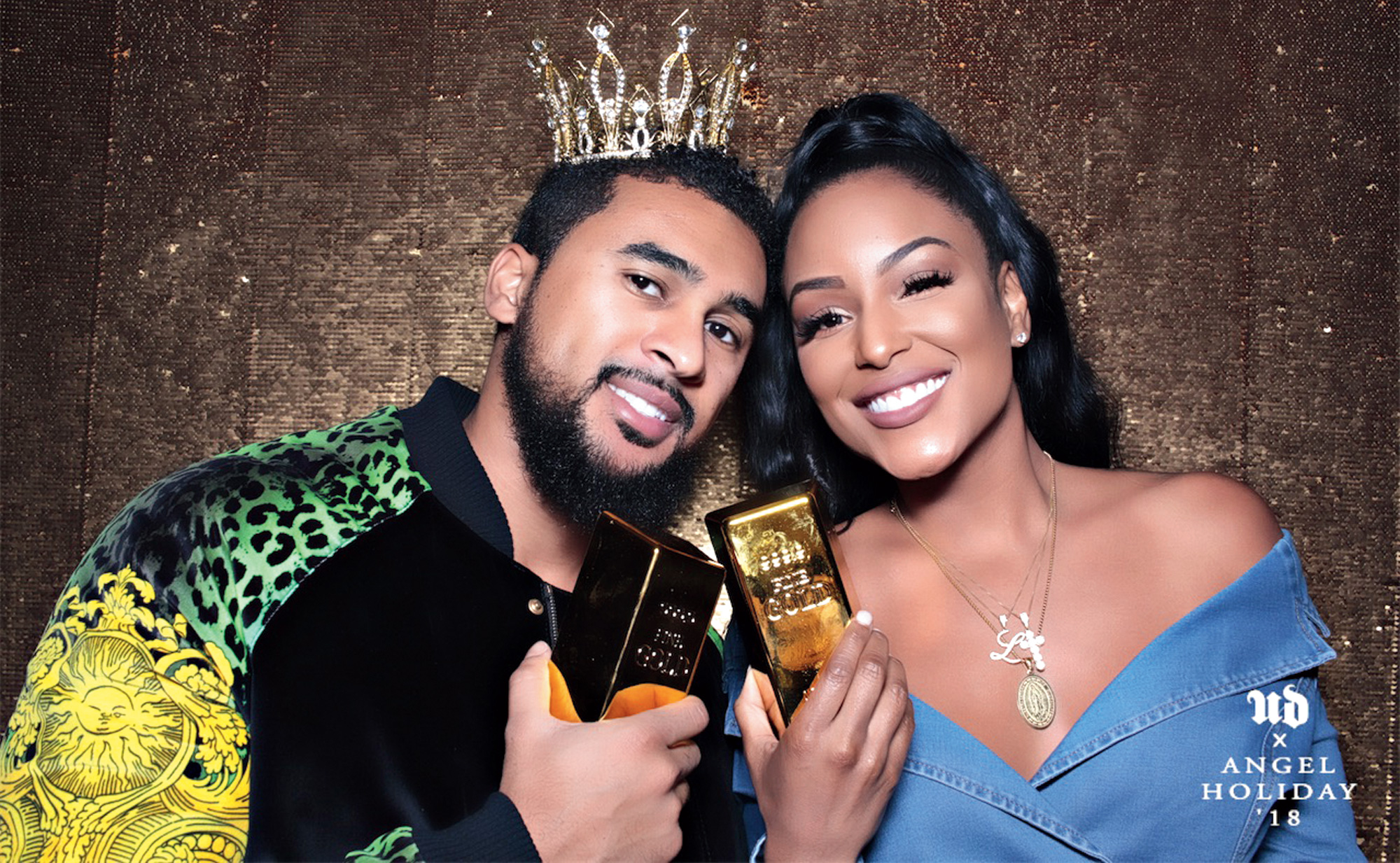 Samia's parents Adam and LaToya Ali.
LaToya Ali
How do you ensure you or Samia don't get trapped into living a life dictated by view counts?
Our YouTube views are all over the place. We produce content regularly, whether a video goes viral or only accumulates a couple of thousand views. We're in it for the long run. We stay consistent with weekly posts and we focus on having fun and providing engaging content for her subscribers and followers.
What does she enjoy when she is not on YouTube? Is her life as normal as that of other four-year-olds?
She loves YouTube Kids app. Besides that, she loves going to adventurous places like water parks, Candytopia, amusement parks, birthday parties, play park, playing with her Barbie, reading books… all in all, she's your typical four-year-old who loves FUN! It can be very loud here and that's our biggest barrier… calming down this talkative fun child of ours.
What are your long-term plans for Samia?
We take it day by day. Right now we're focused on ensuring she has a healthy child development. We have no idea what the future holds for her. We stay consistent with the content we are producing and that is what we can control.