Priyam Ghose, 24, is one of the most well-known YouTubers from Kolkata. From stand-up comic to content creator, he's come a long way and has a fan base that spans the globe. His humorous YouTube videos cover a range of topics and usually gets lakhs of views.
My Kolkata spoke to the talented young creator about his journey so far, its highlights and his plans for the future.
Stand-up comic to viral YouTuber
Priyam began performing stand-up comedy in 2012-13, when he was still in school. Live comedy shows were still a fledgling industry at the time and while many cities were opening up to it, stand-up comedy had not gained a foothold in Kolkata. In fact, while seats would fill up for comics from other cities, the crowds hardly ever turned up for local participants.
The lack of response brought scepticism for comedy-aficionado Priyam, but he realised that a wider presence and acknowledgement for a bigger audience pool was necessary to turn people to live shows. With that in mind, he began shooting videos in 2015.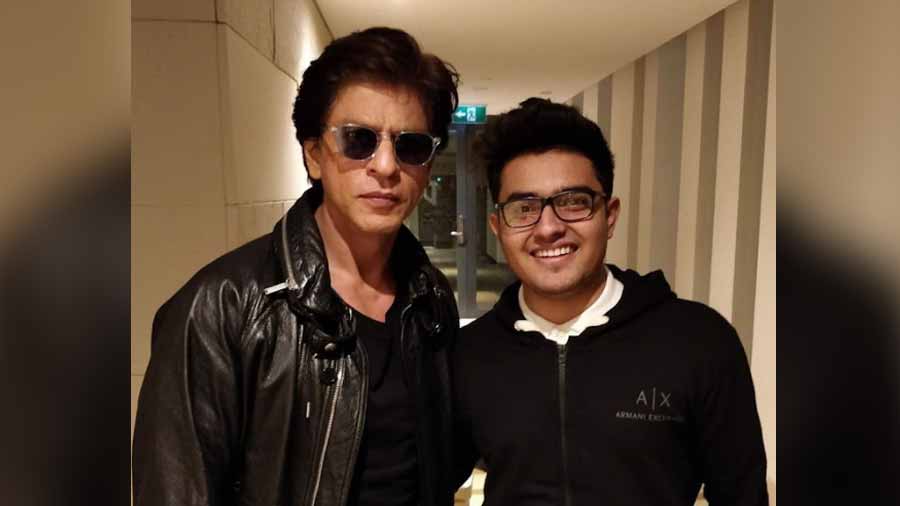 Priyam got a chance to meet Shah Rukh Khan in 2019, when he collaborated with Kolkata Knight Riders
Courtesy: Priyam Ghose
Priyam started making videos for YouTube when there was hardly any competition, much before the "digital revolution" as he puts it. In the process, he fell in love with content creation. "In fact, I enjoy it more than stand-up comedy," he says. In 2019, he quit his corporate job to pursue this full-time.
Entertaining everyone from eight to 80
"Any content I create is made in a way that anyone from eight to 80 can enjoy," says Priyam. He strongly believes that even though obnoxious content and abusive language may bring quick popularity, it won't fetch sustainability.
"I feel that when you create something good, then the audience base widens as anyone from any age group can watch it. When content creation is what you engage in full-time, it needs brand collaborations and good, healthy content is more likely to fetch that," he says.
Priyam's YouTube videos have a special emphasis on his Kolkata and Bengali roots, with many of his earlier videos being on humorous topics every Bengali can relate to — from a roast of Bengali moms to taxi refusals and the Bengali vs Marwari debate.
With a rise in subscriber numbers, his videos have diversified and Priyam now also makes infotainment content. He feels that Kolkata has much to offer and realises that with a larger audience, his stories on different aspects of Kolkata can have a bigger impact with more people learning about the city and its culture, and changing their perceptions.
Highlights of the journey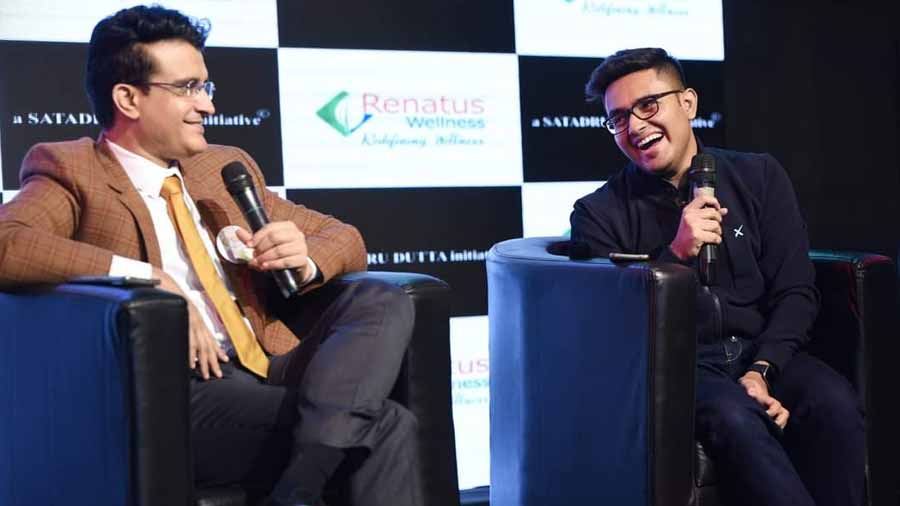 A dream-come-true moment for Priyam was interviewing Sourav Ganguly
Courtesy: Priyam Ghose
Priyam has collaborated with different brands and organisations, including with the Bill & Melinda Gates Foundation to spread awareness about the Covid-19 virus. He has also worked on a campaign for the World Health Organisation.
One of the highlights of his work was collaborating with the Kolkata Knight Riders last Christmas and his dream-come-true moment was when he got to interview Sourav Ganguly. "Some moments in life can't be expressed in words, my time with Dada was one such occasion," Priyam wrote in a Facebook post marking the occasion.
He also hosted a panel with Olympics gold medalist Neeraj Chopra last September, when the athlete came to Kolkata. Being a national-level badminton player, who represented Bengal in the Under-13, U-16, and U-19 tournaments, interviewing an Olympics champion was a big deal for the YouTuber, as he says in his video of the event.
Looking to the future
There are big things on the horizon for this rising talent from Kolkata. He has recently signed on with the Kolkata Thunderbolts as their influencer for the Prime Volleyball League that begins in Hyderabad from February 5, and will be aired on Sony Ten Sports and Sony Liv.
He also wants to create interesting infotainment content that focuses on people and places, along with interesting facts and achievements. He wants to travel across the districts of Bengal first and hopes to shoot about 200 videos — a feat that will probably take him a couple of years — before expanding to India and the world.