What's a typical day like in the life of Gaurav Ghosh, MD of J Thomas, the world's oldest tea auctioneer?
My day starts early at 4.30am. I read the news to stay informed and then I am at the club (Tolly or RCGC) by 6.30am either for practice, a game or club responsibilities. Am home by 8.30am and then head to work. 
Our work at J Thomas is pretty intense from around May to November because it's the peak season of our crop and we have to travel to the gardens. The Siliguri office is also part of my responsibility (J Thomas has three offices in north India – Kolkata, Siliguri and Guwahati – and three in south India – Kochi, Coonoor and Coimbatore). Then there are tastings to do; a lot of clients send samples to us and we taste and report on their samples. I'm part of the team that looks after Assam Orthodox. 
On weekends, I usually play golf in the mornings and spend family time with Neelanjana (his wife, who runs Hanshu, a luxury resortwear label), our three dogs and friends. On days we need to socialise, we go to bed late. But I don't drink or smoke so people throw me out of their parties because I'm always looking for dinner (grins).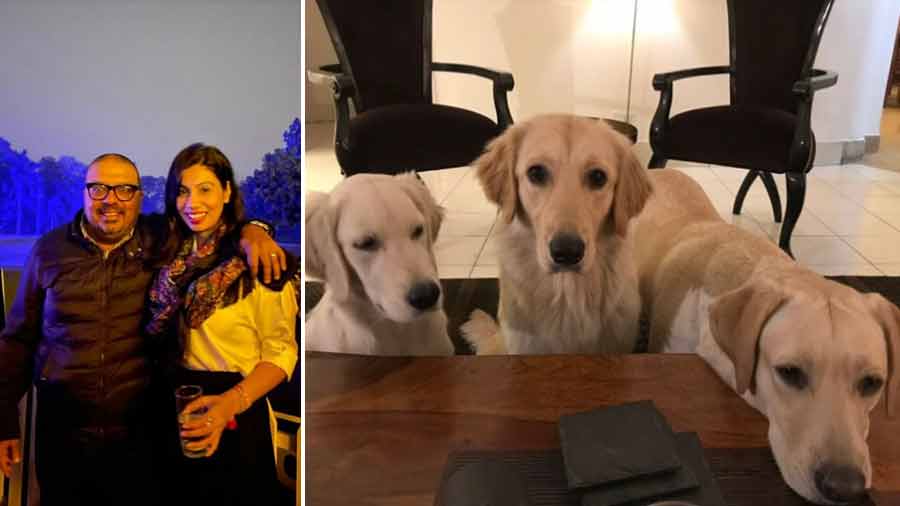 Gaurav with wife Neelanjana and their three doggy children, Gaga, Gigi and Sasha. 'Neelanjana is my favourite gal in the house,' smiles GG
Courtesy Gaurav Ghosh
Along with your 'tea' hat, you also wear a 'tee' hat – that of Captain of The Tollygunge Club and general committee member for Royal Calcutta Golf Club (RCGC). How do you manage both?
It's not tough because I am passionate about both. The administrative role in golf happened organically because I am passionate about the sport. In fact, balancing the two roles is quite smooth because I give time to the sport and the club in the morning and the rest of the day is in the office. I have been blessed with good teams and fellow committee members who share the workload.
What kind of changes has the pandemic brought about at work?
The pandemic helped us realise that there is a way to work remotely. During the peak of Covid, we tasted teas at home, so we innovated and set up a tasting counter on my terrace. What was also interesting is that a platform like Zoom became an integral part of people's lives and we adopted it. Or for a short meeting, we'd turn to WhatsApp videos. I think what we have become is a hybrid of online and offline processes.
One of our biggest challenges was tasting tea so initially we did whatever we could at home but then we had to come into the office. At the end of the day, tea didn't stop being produced and our clients required that support. Approximately, around 50 per cent of tea produced in India is handled by the auction system so e-auctions are also held regularly.
Located in Nilhat House (in the heart of Kolkata's central business district) which has a history dating back to 1861, J Thomas has seen several famous faces walk through the corridors, including Deepika Padukone for the shooting of 'Tamasha'…
Parts of Tamasha were shot here in 2015. Deepika played the character Tara Maheshwari, who belongs to a family of tea garden owners. The heritage of J Thomas is one of the main reasons why director Imtiaz Ali chose it to be his site for Tamasha. My colleagues were largely responsible for making it happen.
Pause at 1.50 minutes into this song from Tamasha to see Deepika Padukone in the J Thomas tasting room
Then there is actress Sushma Seth, who is mother to Kavi Seth, the chairman of J Thomas. We've had various luminaries from the world of sport also visit us because one of our chairmans, Ranabir Sen, played cricket for Bengal.
What about your friends from the golfing world like Arjun Atwal, the first Indian-born player to ever win on the PGA tour?
None of them have visited me in the office because I don't think they can connect with the fact that I also work (laughs)! Most of the time I meet them on the golf course, where we've literally grown up together. I grew up with Indrajit Bhalotia, who runs ProTouch. And Arjun, who's always been a very hard-working and focussed golfer. There's Simi Mehra (the first woman from India to become a member of the world's leading golf tour for women) whose father and my father were childhood friends. Thanks to them, I've had tremendous opportunities.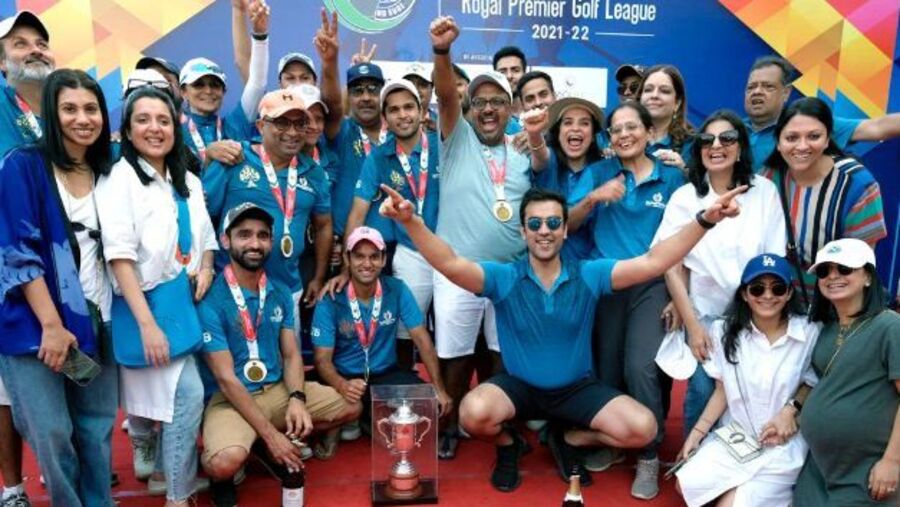 At the Royal Premier Golf League on March 6, 2022. 'It came down to our match to win the league and it was quite an achievement'
Courtesy Gaurav Ghosh
Where do you shop for golf equipment?
I am hooked to Ping, an American sports equipment manufacturing company. Both Arjun and S.S.P. Chowrasia (Arjuna Awardee) have given me a lot of stuff.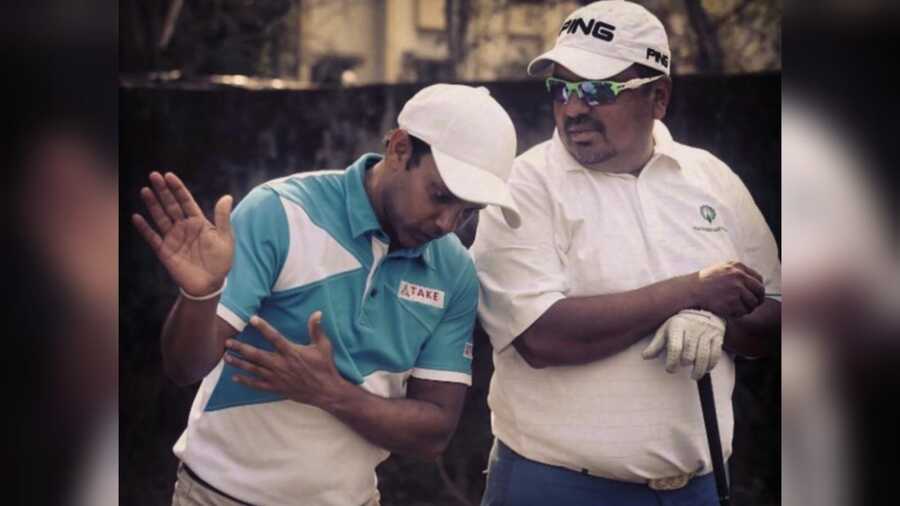 With S.S.P. Chowrasia. 'I have a lot of respect for S.S.P. for what he's achieved in life. I am humbled that he bounces things off me'
Courtesy Gaurav Ghosh
Who is your trusted caddie?
Rabi, he's been there for the last 20 years or so since he was six. His family lives around the club (RCGC) and he came as a seven-year-old to pick golf balls. Now, he also works at J Thomas. I'm just happy that we've been able to change someone's life.
What are some of your most memorable moments in golf?
Meeting the legendary American pro golfer Arnold Palmer at Bay Hill Golf Course, 2013: Arnold does a fun tournament every year and so Arjun got me in. I played two holes and I made two birdies! I had come straight from the flight so it was quite an achievement! Arnold came to watch and he was happy I'd come all the way from India to play at his event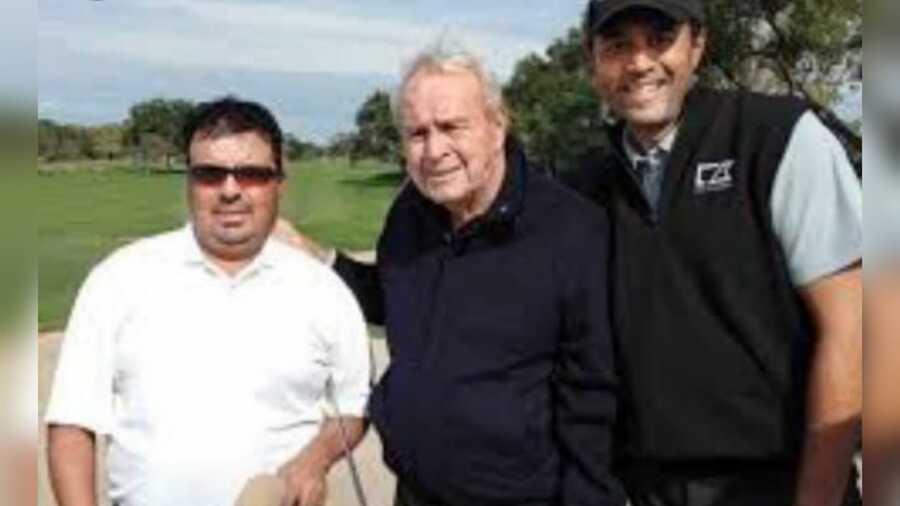 With Arnold Palmer and Arjun Atwal
Courtesy Gaurav Ghosh
Watching the practice round with Tiger and Arjun at the 2011 Masters Tournament: I got a front view of the game as I was inside the ropes!
Meeting Jack Nicklaus at the Rolex Marquee in Augusta 2013.
Meeting Gary Player at the British Open in 2010: The150th anniversary of the British Open was celebrated at St Andrews Golf Club, Scotland. It was a lunch for an exclusive guest list of 250 people and each guest was given this print signed by Gary Player and Arnold Palmer. A friend has asked me to leave it in my will for him!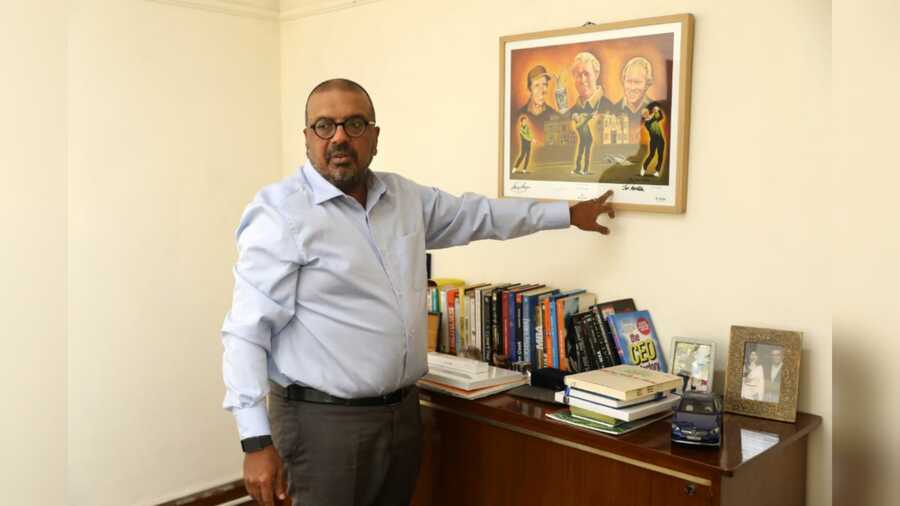 Gaurav Ghosh points at the print hanging on his office wall signed by Gary Player and Arnold Palmer
Arijit Sen
What learning from golf do you apply at work?
It's all about the right timing. In golf, your body and mind must be synchronised in the right manner before you hit the ball. Similarly, in our auctions, one has seconds to decide when or not to sell a tea. It's all about the timing of taking both decisions.
A final question. This one's from Arjun Atwal to you, via My Kolkata: What are your plans when you turn 55 in 2023?
Well, at 55 I plan to play the Senior Amateur Tournaments. I want to start playing seriously again. That's my goal.
SHORT SWING
Your trusty apps for news:
For the last five years, I have been reading a lot. I have downloaded three apps that help me stay informed – Financial Times for business, The New York Times for a general overview of what's happening and Daily Mail for gossip. For city news, I read My Kolkata-The Telegraph Online.
Your comfort food:
Khichri with dahi.
Three books by your bedside:
Atomic Habits by James Clear
Coaching: The Secret Code to Uncommon Leadership by Ruchira Chaudhary
Will Smith: A Biography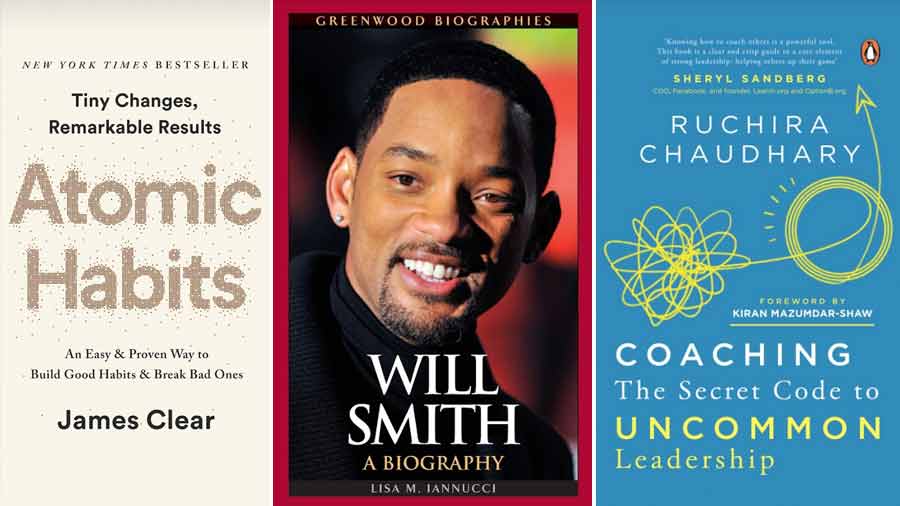 I started working at 22 so to evolve as a human being, reading coaching and help books is one way to learn how others have achieved success. Whenever I travel, I make it a point to buy books. My wife (Neelanjana) has made a study at home for me so I spend a lot of time in the morning there.
Most memorable travel destination:
Cape Town, South Africa.
Favourite golf course you've played at:
Isleworth Golf & Country Club, Florida.
Golf courses on your wishlist:
Pebble Beach Golf Links and Pine Valley Golf Club.
You're currently binge-watching…
Suspicion. But it takes me a humongous amount of time to finish a series because I only watch for a short window at night!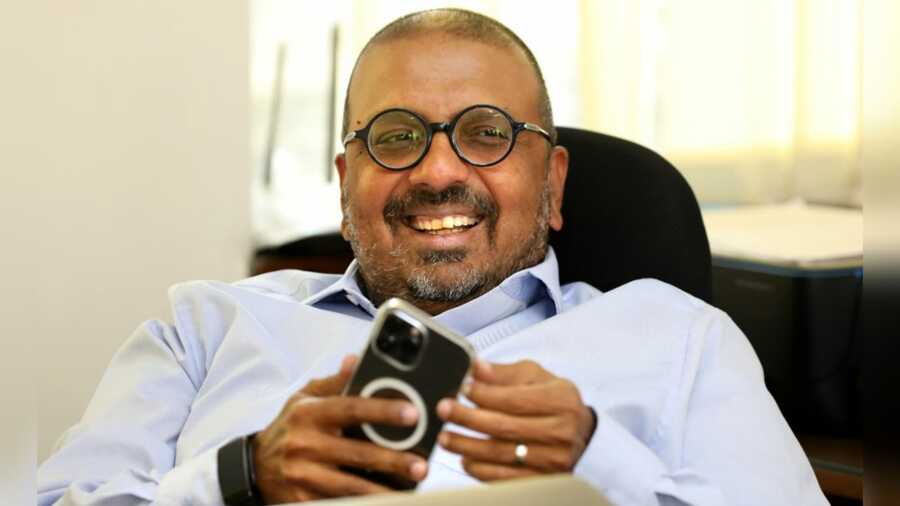 Arijit Sen