Few target men have shown as much pace, power and passion in Indian colours this century than Robin Singh. The 32-year-old winger-turned-striker broke through at East Bengal before going on to represent the likes of Delhi Dynamos, FC Goa, ATK and Pune City, among others. With 30 senior caps for India, Singh was a vital member of the teams that won the 2012 Nehru Cup, the 2015 SAFF Championship and the 2017 Intercontinental Cup. Presently, apart from continuing to find the back of the net for SC Bengaluru, Singh is an expert panellist for the UEFA Champions League (UCL) coverage in India.
My Kolkata caught up with Singh over Zoom to get his thoughts on the latest round of UCL action, his most memorable moments with Kolkata clubs, how he looks back on playing for India and more. Edited excerpts from the conversation follow.
'Let's not forget that Liverpool have turned around a three-goal deficit in a UCL second leg before'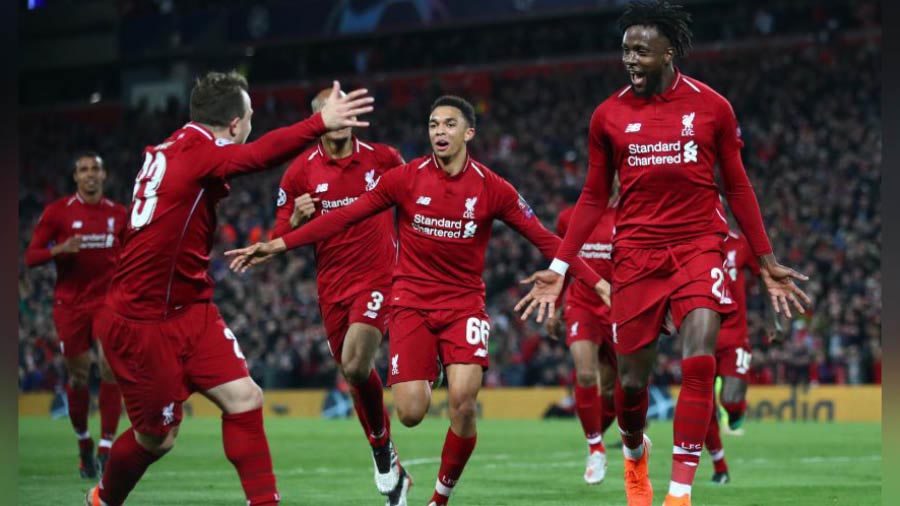 Singh recalls the time in 2019 when Liverpool overturned a 3-0 deficit against Barcelona with a 4-0 thumping at Anfield
UEFA
My Kolkata: Are you giving Liverpool any chance to conjure a comeback and turn their tie around against Real Madrid in the second leg (Real lead 5-2)?
Robin Singh: I think Liverpool can turn it around. They have what it takes. When you beat an in-form team like Manchester United 7-0, you definitely have a chance. They have shown that they have the character, the desire and the hunger to produce a comeback. And, of course, when you're playing Real Madrid in the UCL, there's no shortage of motivation. Plus, let's not forget that they have turned around a three-goal deficit in a UCL second leg before (against Barcelona in 2019 at Anfield)!
Napoli to go all the way; Man City must manage squad depth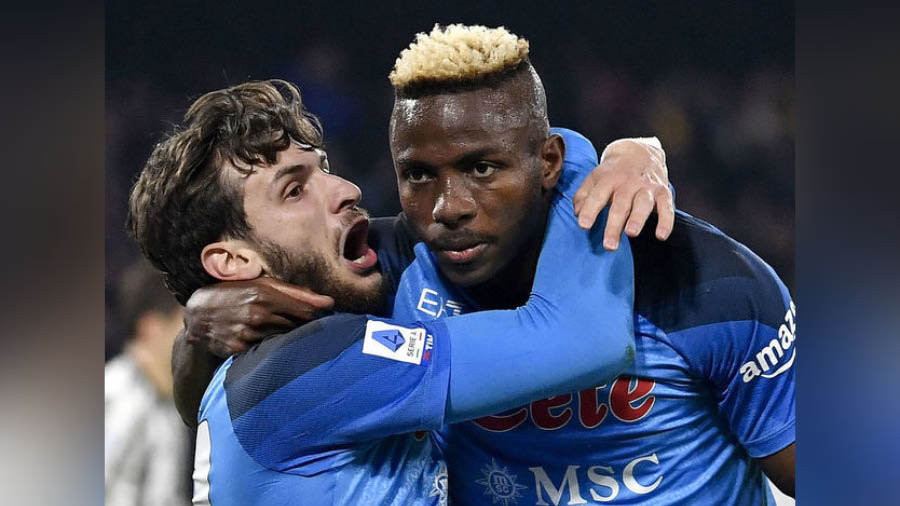 Singh feels that Khvicha Kvaratskhelia (left) and Victor Osimhen are the ones to watch out for Napoli
Napoli
Both Napoli and Manchester City are looking formidable and should be favourites to advance from their respective ties. Are they also the favourites to go all the way for you?
If I have to pick a favourite to go all the way, I'll pick Napoli, the most in-form side in the competition right now. They're flying in Serie A and pretty much have the title wrapped up. That means they can focus solely on the UCL. They also have Victor Osimhen and Khvicha Kvaratskhelia, both of whom are in excellent form.
As for Manchester City, they'll always be in contention. But with them, it might just come down to squad depth. For starters, RB Leipzig won't be an easy team to get past. But if City do that, they're still fighting on three fronts this season. They're chasing down Arsenal in the Premier League, they're in the FA Cup quarter-finals and also in the UCL. Squad management will be important for them.
How much of an impact do you think the elimination of the away goals rule (where any away goal counts twice in case scores are level on aggregate across two legs) has made? Has it made the competition better and fairer for you?
I quite like the new format. I think it gives underdogs more of a chance and creates more situations where the team that plays better for 90 minutes on the day wins. It also leads to more last-minute drama and entertainment. Earlier, teams would often sit back and defend at home so as not to concede an away goal. With the rule change, teams can now attack a lot more. Managers also become more important with this new format as they have to make quicker judgements and assessments based on the match situations.
'Time for PSG to change their superstar-oriented strategy and look more at young talent'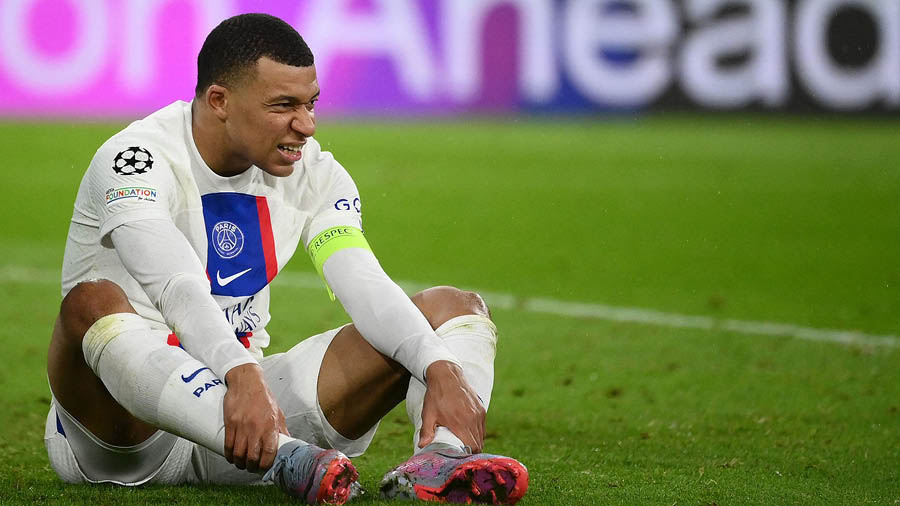 Kylian Mbappe should consider leaving PSG, argues Singh
UEFA
Earlier in the round of 16, we saw Paris Saint-Germain (PSG) get knocked out at this stage for the fifth time in seven seasons. Do you think it is now time for someone like Kylian Mbappe to move on or is PSG still his best option to be a European champion?
We could see Mbappe moving on. UCL is the only trophy missing from his cabinet, and after a point, change is inevitable. Ultimately, it comes down to whether he can take the call himself and maybe try his luck at Real Madrid.
As for PSG, they have some of the best players in the world, but they haven't gelled well as a unit. Maybe it's time for the board and the manager to change their superstar-oriented strategy and look more at young talent and the academy players that are coming through. After all, the likes of Lionel Messi, Sergio Ramos and Neymar won't be around forever.
'Before getting to the UCL, Indians have to prove themselves and be the best in Asia'
Over the past few seasons, we have seen more and more Asian players make it to the UCL, and someone like Son Heung-min (at Tottenham Hotspur) has been a flagbearer in that regard. Are we getting any closer to seeing an Indian play UCL football one day?
India's on a long path, but it's the right path. We're seeing plenty of great talents emerge and several top coaches are also coming to India. But transitions take time and before getting to the UCL, Indians have to prove themselves and be the best in Asia. Eventually, playing the World Cup will also improve players' chances of featuring in the UCL significantly.
'Scoring in the Kolkata derby and celebrating with the fans was something else!'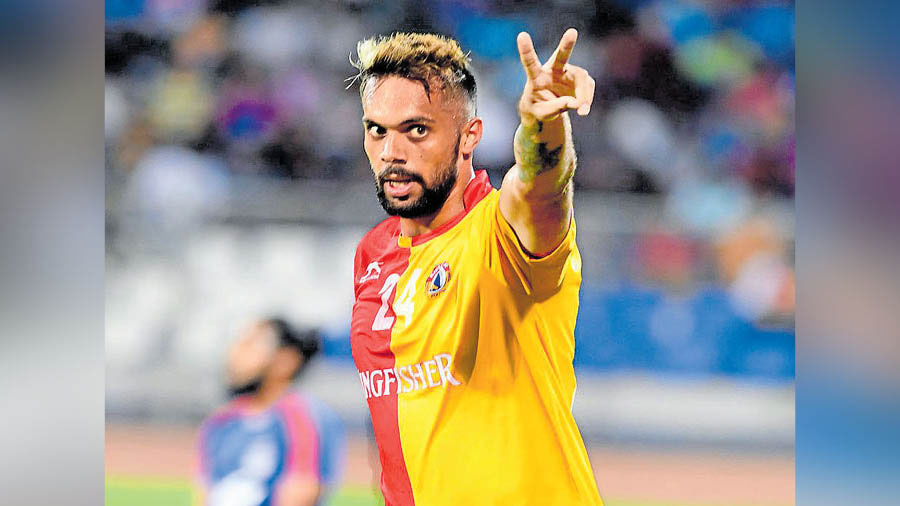 Singh was a prominent part of the East Bengal-Mohun Bagan rivalry during his time in red and yellow
East Bengal FC
Coming to your career, you had two separate spells at East Bengal (between 2010 and 2013 and again in 2017) and then with ATK (2017-18). What are your fondest memories from your time with the Kolkata clubs?
I always have a soft spot for Kolkata, which is why every time East Bengal called me, I said yes. And then the same thing happened with ATK. I love Kolkata and its people. I've even picked up a lot of Bengali over time. As for the memories, the standout ones are playing in the East Bengal-Mohun Bagan derby. Scoring in the Kolkata derby and celebrating with the fans was something else!
When you made the switch from the I-League to the Indian Super League (ISL), did you notice any difference in terms of the standards?
I think there are some differences in terms of the infrastructure, since the ISL teams use the best stadiums, especially in Kolkata. But there's no shortage of talent or professionalism in the I-League as compared to the ISL. Now that promotion and relegation have been introduced, the growth is even more. Clubs like RoundGlass Punjab FC (currently in the I-League) and SC Bengaluru (currently in I-League 2), both teams I've been a part of, are run just as well as the bigger teams elsewhere in the country.
'I can never say no to playing for India'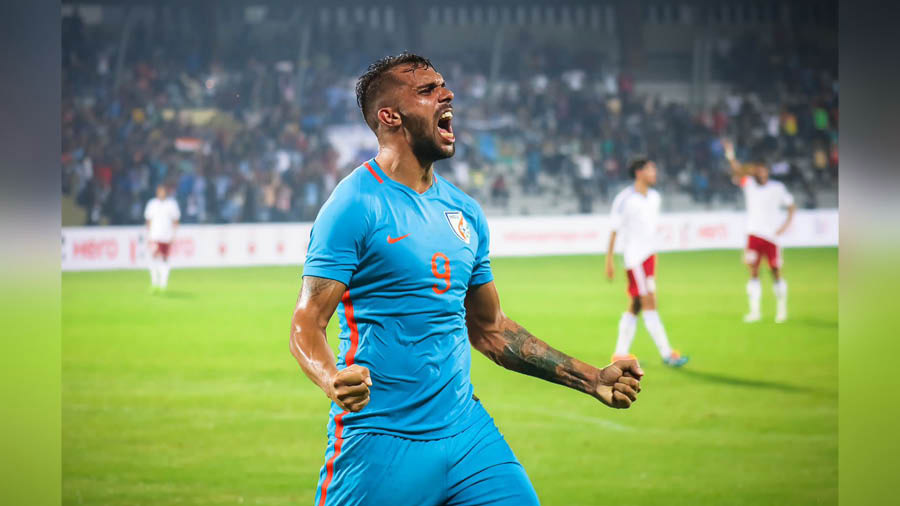 Singh debuted for India's senior team in 2012, winning three major trophies with the national team
Do you have any regrets from your time with the Indian senior team? Do you think your talents could have been utilised better?
I brought my skillset to the national team as one of the biggest number 9s in the country. It was my East Bengal form that led me to play for India and I enjoyed the decade or so that I was a part of the national setup. I gave it my all and I have no regrets. I scored some memorable goals, including a blinder against Guam! I cherished every chance I got to play for India. Do I want to do it again? 100 per cent. I can never say no to playing for India.
Rapid fire with Robin
Your favourite UCL memory?
The final between Liverpool and AC Milan from 2005, when the Reds came from 3-0 down to win. That's one more reason to believe they can do it against Real. And guess what, who's the Real coach? Carlo Ancelotti (who was in the Milan dugout in 2005).
Your dream UCL final for this season?
Assuming they don't end up drawing each other beforehand, I'd like to see a Napoli versus Real Madrid final.
The best footballing advice you have ever received?
When Thierry Henry told me: "You'll always be questioned, but know yourself"
Your favourite things to do when in Kolkata?
Watch the derby because the Salt Lake stadium is home for me. Apart from that, going for a walk, meeting fans and interacting with them.
Watch the LIVE coverage of the UEFA Champions League 2022-23 Round of 16 Leg 2 on Sony Sports Ten 2, Sony Sports Ten 1 (English), Sony Sports Ten 3 (Hindi) & Sony Sports Ten 4 (Tamil & Telugu) channels at 1.30am IST on 15th and 16th March 2023