ADVAIT THAKUR
The 19-year-old is a computer programmer, entrepreneur and found of the tech company Apex Infosys India, which focuses on automation and networking systems for homes and businesses. At the moment he is busy studying BTech at KJ Somaiya College of Engineering, Vidyavihar. He started using computers at age six and launched his first website at age nine and has been working with Google's AI and Natural Language Processing APIs for some time.
TILAK MEHTA
His start-up Papers N Parcels, which began a few years ago, is centred around door-to-door courier pick-up and delivery services that make good use of the network of dabbawalas in Mumbai. At the moment he is busy studying the International Baccalaureate Diploma Programme at Aditya Birla World Academy. The 16/17-year-old has a keen interest in business and finance.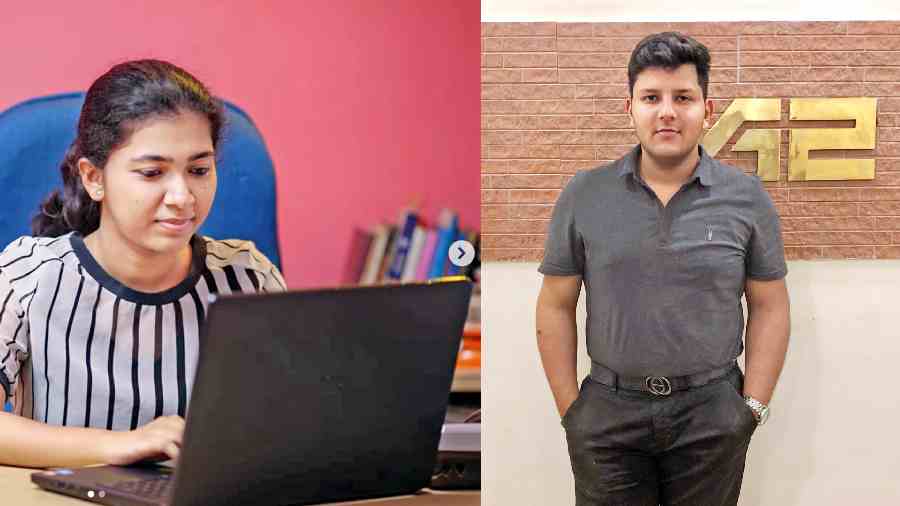 (L-R) Sreelakshmi Suresh, Arindam Aggarwa
SREELAKSHMI SURESH
Her area of expertise is web designing and the 24-year-old who hails from Kozhikode developed her first website when she was just six years of age. Now she has two companies, offering services in web design and SEO.
ARINDAM AGGARWAL
You have seen A2 cricket bats in pictures of Mithali Raj. The man behind A2 is 24/25-yearold Arindam Aggarwal, a mechanical engineer from University of Bristol. Hailing from Lucknow, he has always been fascinated by cricket bats and has played up to "county level at college in the UK".
(L-R) Suvrat Bhooshan, Farrhad Acidwalla
SUVRAT BHOOSHAN
The Facebook alumnus is behind Gan Studios, which helps organisations reach out to their audience effectively by making personalised landing pages for customers and delivering customised videos via preferred communication platforms. With a Master's degree in computer science from Stanford University, Suvrat has also worked at Unique Identification Authority of India (UIDAI) doing AI Research. He is careful with personal details and keeps his online life restricted to his work.
FARRHAD ACIDWALLA
The journey for the 20-something began with borrowing Rs 500 from his father to register a domain name and then a web community around aviation and aeromodelling. He sold it while turning a profit and with a part of the money he started Rockstah Media, which is focused on web development, marketing, advertisement and branding.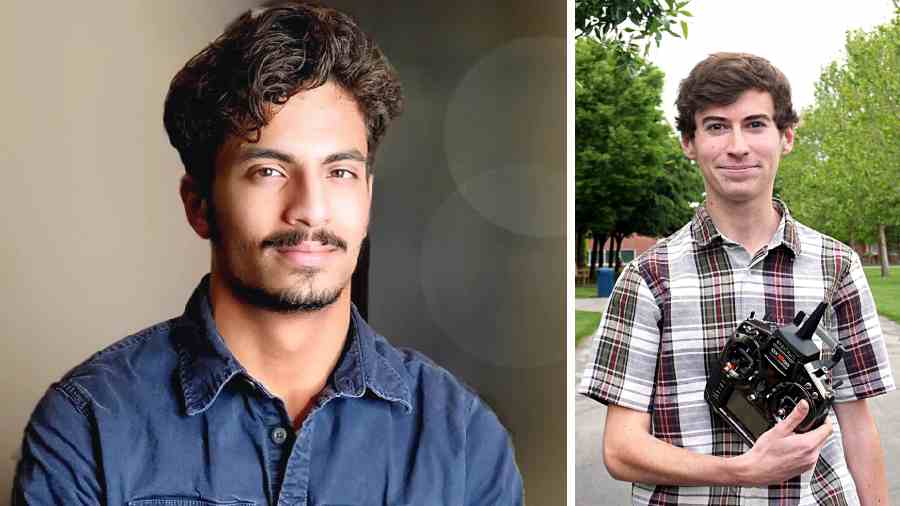 (L-R) Shubham Banerjee, George Matus
SHUBHAM BANERJEE
The 21-year-old is known for Braigo Labs, which offers low-cost Braille printers to help the visually impaired. He's a recipient of multiple awards for innovation and in 2014 he became the youngest entrepreneur to receive venture capital funding for Braigo Labs Inc. He resides in Santa Clara and is constantly looking for ways to give back to society in his own way.
GEORGE MATUS
In case you haven't heard of George Matus, you may have heard of Teal Drones. The 23-year-old started building his quadcopter at the age of 12 and today Teal Drones is among the best and fastest in the market. A Thiel Fellow, George continues to lead the company after being acquired in 2021 by Red Cat.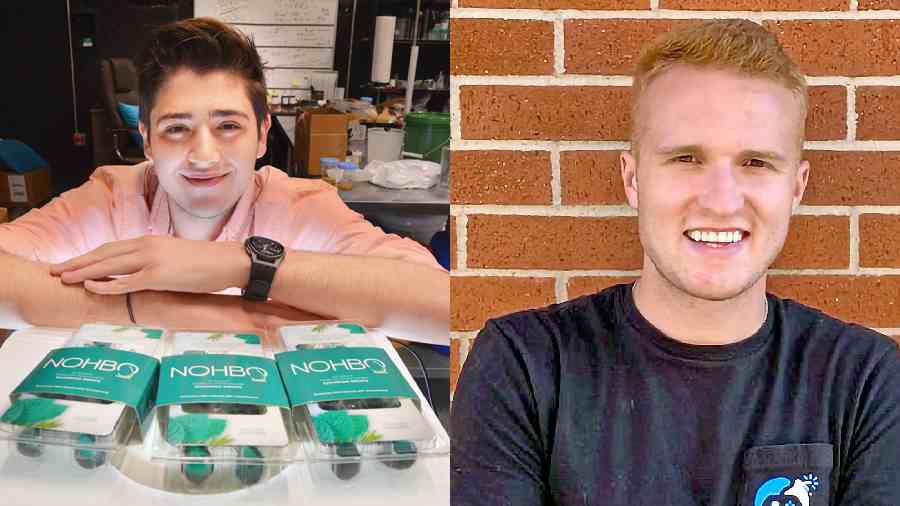 (L-R) Benjamin Stern, Matthew Benson
BENJAMIN STERN
The 23-year-old is focused on Nohbo, which develops and manufactures biodegradable water-soluble personal-care drops. Think of single-use, water-soluble balls containing personal-care products such as shampoo, conditioner, body wash, or shaving cream.
MATTHEW BENSON
The 24-year-old co-founded eFuse in 2018. It's a LinkedIn for esports and players can upload their in-game credentials and highlight reels, making it easy to connect with others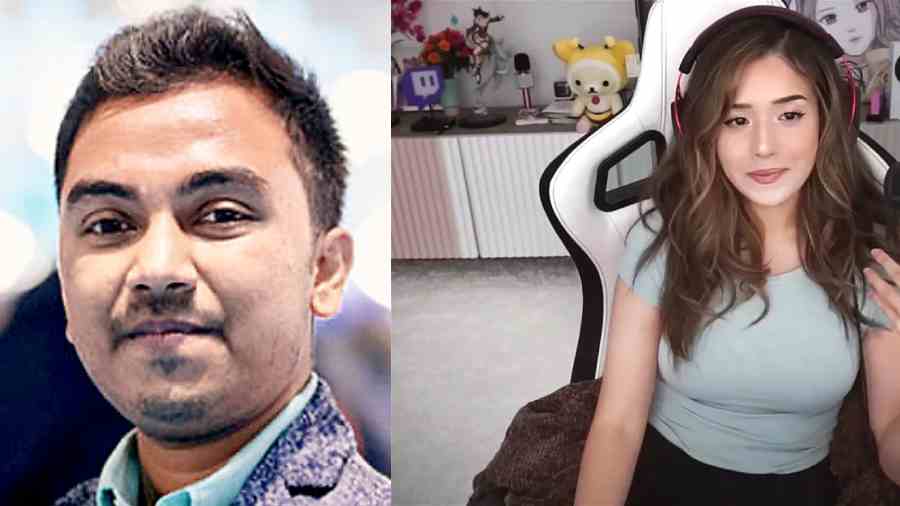 (L-R) Gokul Shrinivas, Imane Anys
GOKUL SHRINIVAS
The 26-year-old is the founder of MinionLabs, a Bangalore-based start-up that helps businesses and buildings become energy efficient. It offers smart ways to optimise usage to cut electricity bills.
IMANE ANYS
Better known by her gaming alias Pokimane, the 26-yearold is one of the most popular woman streamers on Twitch, where she plays games like Fortnite, Valorant, and League of Legends. Her outgoing personality has won her millions of fans.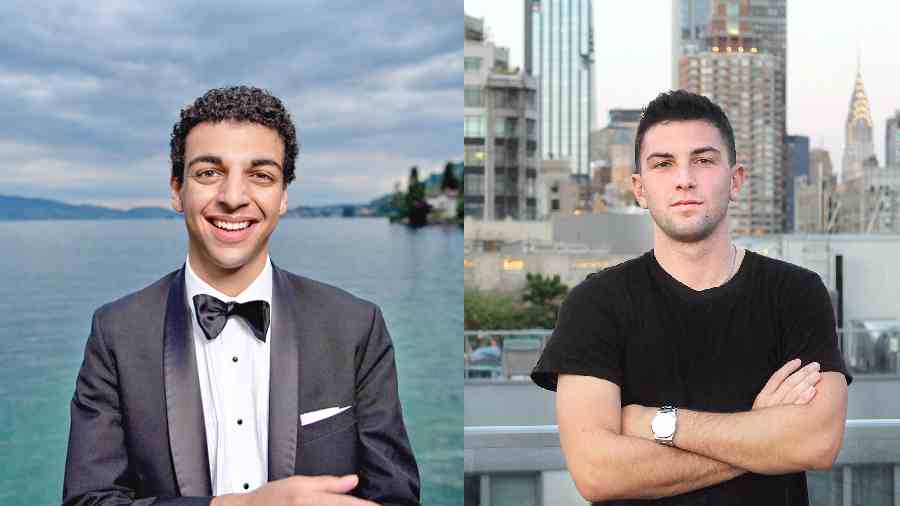 (L-R) Amir Siraj,Justin Goldman
AMIR SIRAJ
Only 22 years old, he is considered a rising star in astronomy. He has already published more than 30 academic papers and recently graduated with both a bachelor's and a master's degree in astrophysics from Harvard. He is completing his master's in piano performance at the New England Conservatory of Music.
JUSTIN GOLDMAN
The artiste manager to keep an eye out for. He has negotiated millions in record and publishing deals for several hip-hop artistes, including FloMilli, Yung Gravy and Jashiah through his management company, PR1ME SOUND. The 22/23-year-old's record label, JustGold, is distributed by Caroline, a division of the Capitol Music Group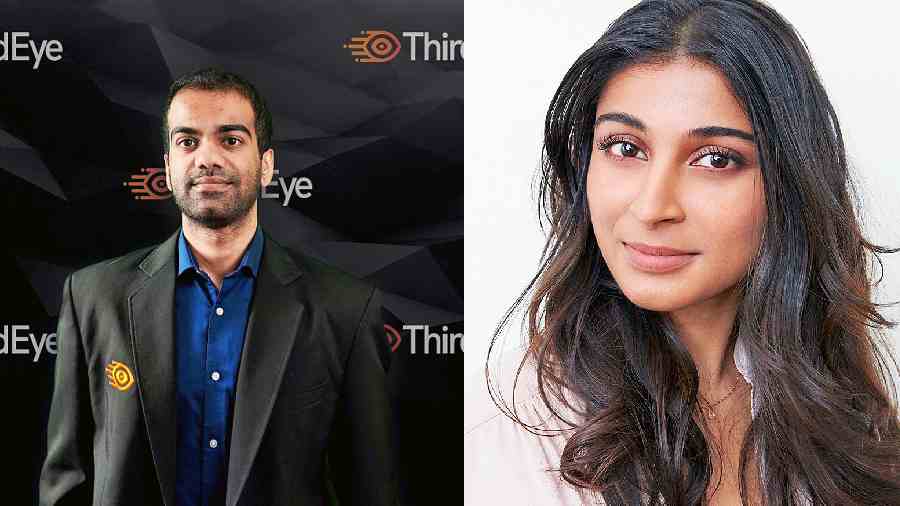 NICK CHERUKURI
The 28-year-old believes in the power of augmented reality glasses which can "have a lifechanging impact on the way workers go about their everyday tasks". His company, ThirdEye, recently announced AR theme healthcare holographic solutions for hospitals.
SHILPA YARLAGADDA
The Indian-American cofounder of Shiffon, a jewellery company known for the Duet Pinky Ring, used her Harvard dorm room as a base for liftoff. The spiral design with two stones has been worn by Emma Watson, Michelle Obama and Nicole Kidman.