Tired of waiting in line to catch a glimpse of your favourite pandals and idols? Skip the queue! Durga Darshan provides a unique 360-degree virtual experience through which you can view the pandal from the comfort of your home — just by logging into the website. It has been developed by brothers, 17-year-old Kshitij M Shah and 16-year-old Shahil M Shah from Kolkata.
Talking about the concept, Shahil recalls, "Ever since childhood, I have been going pandal-hopping. We are always excited about this time of the year. In 2021, when there was a lockdown and a lot of people did not want to go out and take a risk, my brother and I had the idea of bringing Maa to the houses of those not able to leave home. That's how the website was conceptualised. It took around a week to create."
On the website, you will see pandals divided by zones – East, Central, North and South. Famous and award-winning Pujas like 66 Pally, Ballygunge Cultural Association, Badamtala Ashar Sangha, Deshapriya Park and many more have listed their Puja for everyone to view online and free of cost. There is also a provision for organisers to register their Puja on the website so more people can access their creativity from around the world.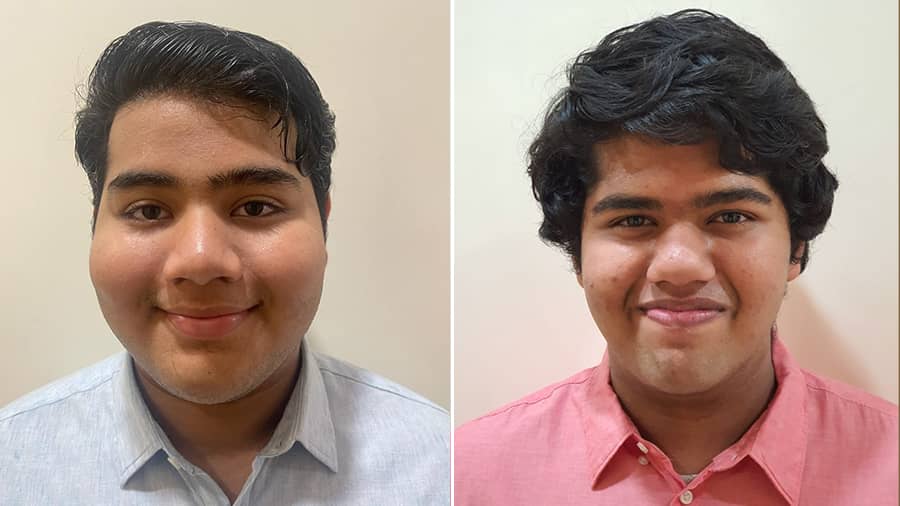 (L-R) Brothers Shahil M Shah and Kshitij M Shah developed the website
"We don't want to monetise. We contact the pandals on our own. But if we miss out anyone and they want to contact us, they can through our website. Last year, we had a pandal from Dubai that wanted a 360-degree view. That apart, we also had people from 131 countries and 1.5 million views on our website in 2021. We try to reach out to the whole world, to everyone who can't come to Kolkata in person," added Shahil.
While Kshitij, who is a first-year undergraduate student at the University of Colorado, USA, in Computer Engineering, takes care of the technical aspect; Shahil, a Class XI student of La Martiniere for Boys, Kolkata, takes care of the ground-level management and coordination, including shooting and editing.
"The initial idea was by my elder brother [Kshitij] and myself, and then we sought help from professionals for the 360-degree viewing part. The site has been online since last year. We keep it live the year and accessible from anywhere around the globe," signed off Shahil.
To get a 360-degree view of the enlisted pandals, visit https://durgadarshan.live/