2022 is being sued by 2021 for copyright infringement and impostor syndrome has registered a worrying uptick among those in their early 20s who still feel they are in 2016. 
Meanwhile, No-vax Djokovic enters into the Guinness Book of World Records for being the first tennis player to unsuccessfully defend the Australian Open title after missing just two shots. 
Elsewhere, Elon Musk loses interest in saving Kazakhstan's Internet upon discovering fresh bitcoin mining potential in Siberia and teleprompters are identified as the latest target of anti-national forces in India. 
Wondering what else happened while you tried to keep track of India's cricket captains and Madan Mitra's Instagram reels? Here's presenting the top stories from the week that should have been.
January 17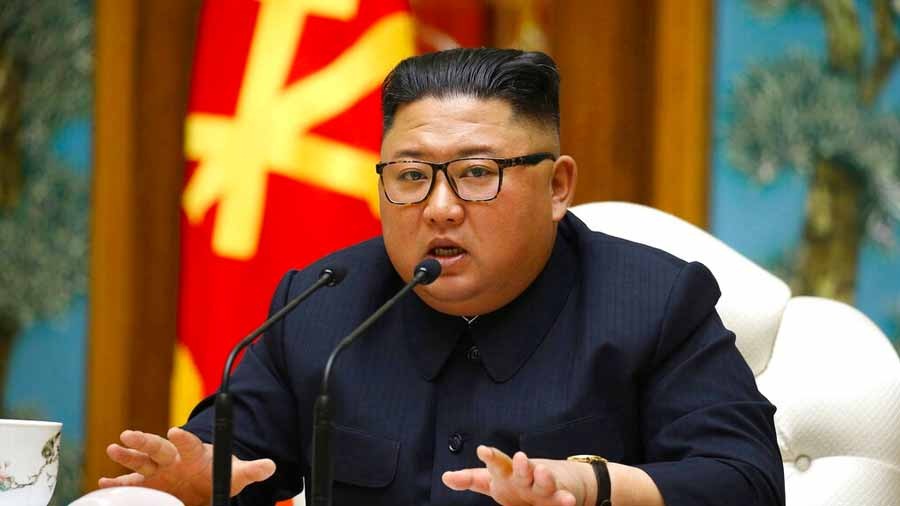 Netflix has confirmed that Kim Jong-un watches Parasite thrice every week, most probably to convince himself that South Korea's capitalist model has been a failure
TT Archives
Kim Jong-un finally resolves to suspend all plans of nuclear tests for 2022 after The Pentagon and the European Union threaten to cancel his Netflix subscription. According to insider reports, Donald Trump had arranged for a special Netflix account for Jong-un after their 2018 Singapore Summit, which he has since been using to binge watch K dramas. President Biden has reached out to Jong-un congratulating him on his resolution besides recommending the North Korean leader watch The Great Dictator.
In response to the War Crimes unit of the UK Metropolitan Police issuing arrest warrants against Indian Army Chief M.M. Naravane and Home Minister Amit Shah, Indian officials have been vigorously scanning Shashi Tharoor's An Era of Darkness. The goal is to issue posthumous arrest warrants within a week against British imperialists who ransacked India over 200 years. When asked to explain the decision, an Indian bureaucrat quotes William Shakespeare: "The evil that men do lives after them."
January 18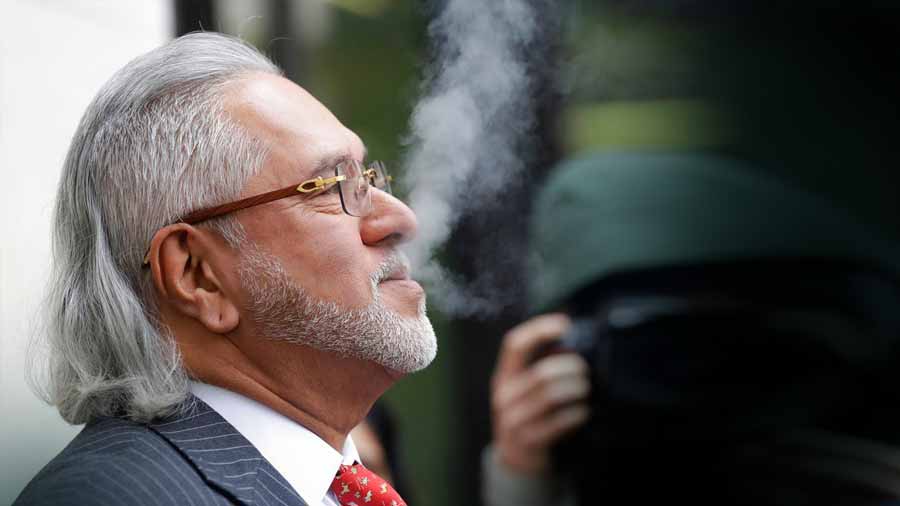 Former cheerleaders of the Royal Challengers Bangalore (RCB) have already been roped in to support Vijay Mallya's next franchise
TT Archives
Now that he has been evicted from his London residence, Vijay Mallya is planning to relocate to the Bahamas where he is in talks to purchase a team for the inaugural edition of the FPL (Fugitives Premier League, although some media reports have erroneously called it the Fraudsters Premier League). The FPL will feature mercenary athletes whose role will be to evade a series of obstacles to flee the host country and never come back. Sponsored by Swiss Bank, the tournament has also interested erstwhile royal Prince Andrew (he still gets to be called Prince, how sweet!) whose wish to have only underage runners in his team has raised eyebrows.
To stop the trend of party members defecting ahead of the Vidhan Sabha elections, the government of Uttar Pradesh creates its own version of Big Boss, where key politicians belonging to the ruling party have been housed together and cut off from all forms of external contact. The only difference in format is that there are no eliminations, or so the UP government hopes.
January 19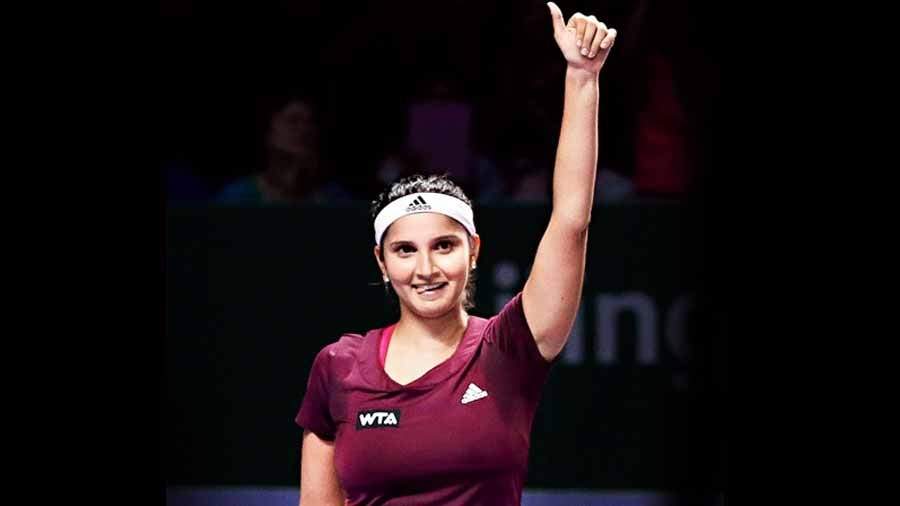 Sania Mirza promises to devote more time to picking the right hashtags on Instagram following her retirement later this year
TT Archives
Following Sania Mirza's decision to retire and rumours of a biopic on the tennis star, Kangana Ranaut declares that no director should approach her for the lead role as it is against her national interest to romance a Pakistani character on screen. 
After drinking each other's blood and designing an engagement ring with thorns, celebrity couple Megan Fox and Machine Gun Kelly are preparing to undergo special surgeries to "exchange each other's most vital organs". People magazine has hailed it as the "most romantic gesture of the century" while India's first ever PhD in popular culture, Kamaal Rashid Khan (aka KRK), has advised Fox and Kelly to exchange their brains since that would mean "neither gains or loses" in the process.
January 20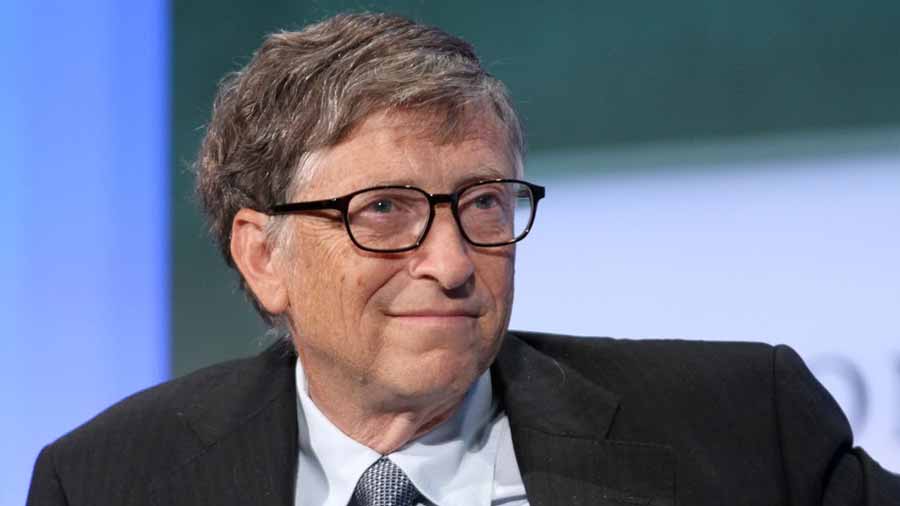 Gates admits that he has spent no less than 15 minutes of his life playing Modern Warfare with Steve Ballmer and Satya Nadella
TT Archives
After Microsoft's acquisition of gaming company Activision Blizzard, Microsoft co-founder Bill Gates announces that gamers who spend more than 50 hours a week playing Call of Duty will win a lifetime subscription to vaccination (against Covid-19, tuberculosis, polio, productivity, and malaria) absolutely free.
Laxman Sivaramakrishnan's request to fellow cricket commentators to stop using the word "death overs" in solidarity with Covid-19 victims has triggered a series of fan petitions urging the International Cricket Council (ICC) to overhaul insensitive cricketing jargon. Among the terms that fans want changed are: "shots" in solidarity with those who are yet to be vaccinated; "free hit" in solidarity with those who faced corporal punishment in school; "fine leg" in solidarity with those who are embarrassed about the appearance of their limbs; "bats" in solidarity with conspiracy theorists who trace the pandemic back to Chinese mammals with wings; and "balls" in solidarity with entitled cowardly men who do not have any…well…time to play sports.
January 21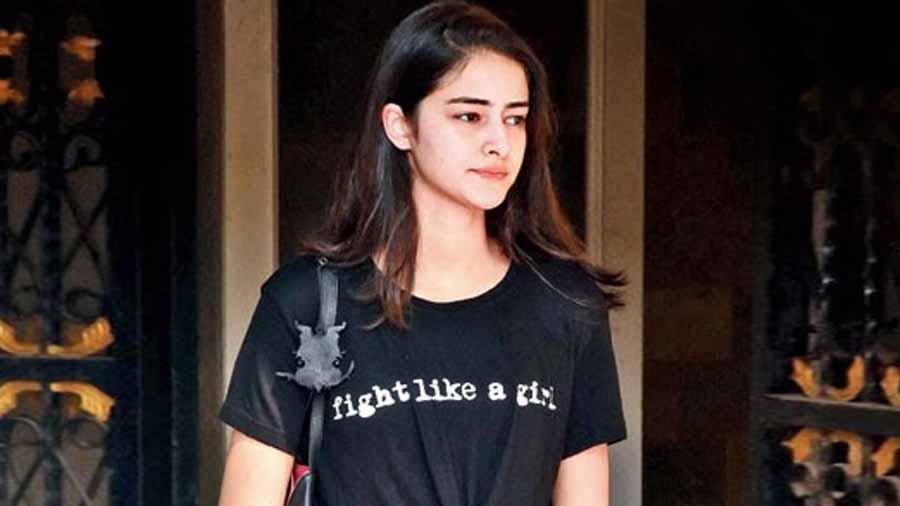 Ananya Pandey reveals that she has "struggled" as much as Siddhant Chaturvedi during the gruelling shoots for Gehraiyaan
TT Archives
The trailer of Shakun Bhatra's upcoming film Gehraiyaan becomes the viral video of the week, with the Internet losing its mind over Zain (played by Siddhant Chaturvedi) telling Tia (played by Ananya Pandey) why he cheated on her: "Jahaan tumhara pyaar poora hota hai, wahi se meri chahatein shuru hote hain (my desires begin from where your love ends)."
Ashamed by how much their wealth has grown during the pandemic, hundreds of billionaires across the world have come together to make amends. Three-day long consultations over Zoom have amounted to the birth of a new currency that will be used to estimate billionaires' wealth so that the general public are not outraged by constant comparisons. Latest reports suggest that the new currency will be called Jions, where one Jion will be equal to the amount of dollars Mukesh Ambani makes in a month.