In India's parliamentary form of government, the prime minister is technically supposed to be the first among equals. However, in practice, it is the prime minister who occupies "the pinnacle of power", believes Neerja Chowdhury, the latest guest to grace An Author's Afternoon, organised by Prabha Khaitan Foundation in association with Shree Cement Limited at Taj Bengal, with My Kolkata as digital partner. Chowdhury's new book, How Prime Ministers Decide, is a documentation of six Indian PMs — Indira Gandhi, Rajiv Gandhi, V.P. Singh, P.V. Narasimha Rao, Atal Bihari Vajpayee and Manmohan Singh — and how they made some of the most crucial decisions in India's political history. Having had a "ringside view of the machinations, manipulations and competing pressures" that these PMs had to deal with, Chowdhury, an award-winning journalist with more than 40 years of experience, regaled the audience with numerous insights from Indian politics across the decades. In conversation with her was Vidya Gajapathi Raju, Ehsaas Woman of Chennai.
'A story that marks the coming of age and the maturing of Indian democracy'
Raju, who had read the book from cover to cover and called it a "most gripping story" got the discussion underway by asking Chowdhury about her intention behind writing the book. "For me, it was about a lifting of the veil. A lot has been written about individual prime ministers in their biographies. But I wanted to focus on the story of how India's PMs think and decide. I wanted to tell a story that marks the coming of age and the maturing of Indian democracy," answered Chowdhury, whose faithful note-taking across her career made the book possible in the first place. "Even today, my pen automatically starts scribbling on paper the moment I start talking to someone. I don't trust any other device. Back in 2004, I was interviewing Sonia Gandhi and had learnt how to use a tape recorder from my cousin. But for whatever reason, the device gave way when the interview was on. Just as well that I still took notes!" recollected Chowdhury.
Kicking off the analyses of the PMs featured in her book with Indira Gandhi, Chowdhury praised India's only female prime minister till date for "understanding the nature of realpolitik and statecraft better than anyone else". Chowdhury admitted that in spite of Indira's role in the liberation of Bangladesh in 1971 and the declaration of Emergency in 1975, what fascinated her most about Indira was her decision to suddenly call elections in 1977, in which Indira and the Congress were roundly defeated. Proceeding to how Indira roared back to power inside 33 months (in 1980), Chowdhury mentioned that the turnaround was possible in part because of how Indira had "won over her main rival, Raj Narain, neutralised Jayaprakash Narayan, who stopped criticising her in public, and marginalised Jagjivan Ram, in addition to Hindu-ising her politics".
'Mandal was a reaction to Mandir and not the other way around'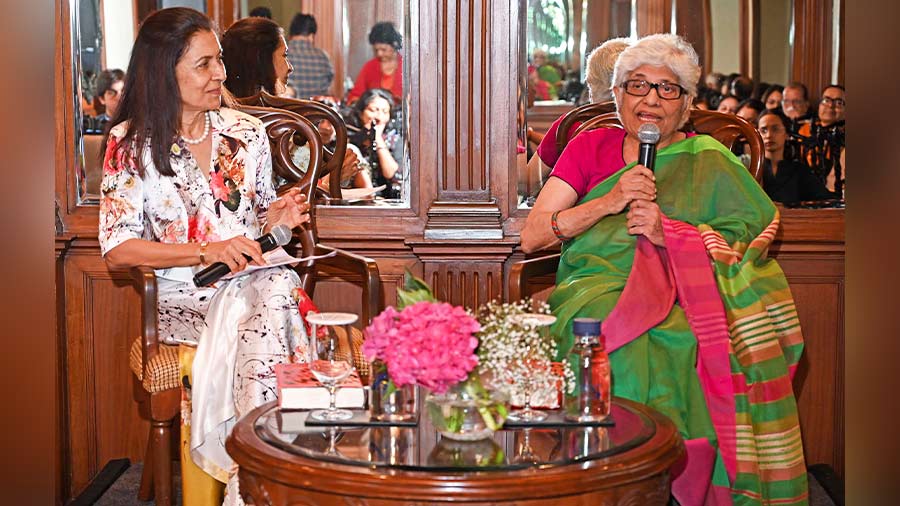 Vidya Gajapathi Raju (left) in conversation with Chowdhury
Moving on to Rajiv Gandhi, whom she called a "somewhat naive but well-intentioned PM", Chowdhury described how "Rajiv undid the Supreme Court's Shah Bano judgement and opened the locks of the Babri Masjid, which neither pleased the Hindus nor the Muslims. As a result, his majority of 414 seats came crashing down to 197, as Rajiv fell between the stools of caste and community". In one of her more original points, Chowdhury went on to explain how the politics of Mandal (brought about by the implementation of the Mandal Commission Report by V.P. Singh) was a reaction to the politics of Mandir (stemming from the Ram Janmabhoomi movement in Ayodhya) and not the other way around, as is commonly perceived. "The caste angle of Mandal was meant to counter the religious angle of Mandir and the BJP. Plus, the Rath Yatra had already been planned before Singh had implemented the Mandal Commission Report," elaborated Chowdhury.
Pranab Mukherjee among the best PMs India never had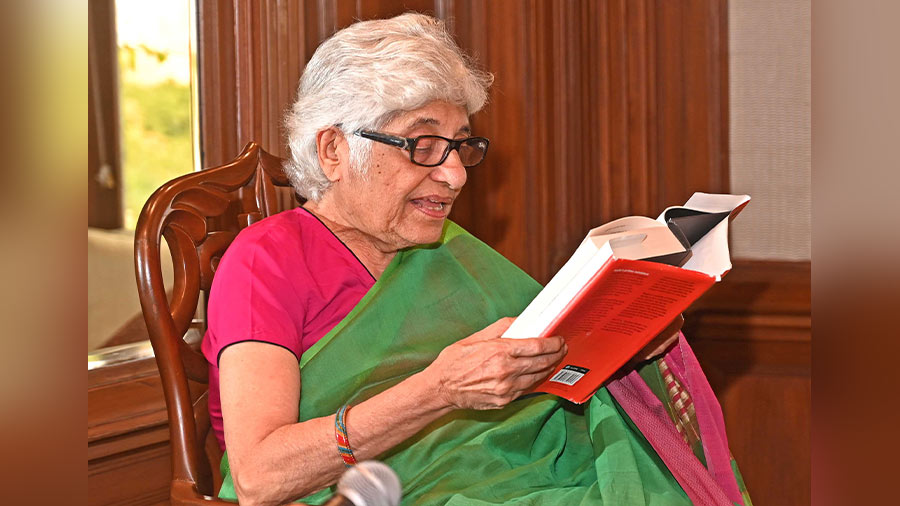 Chowdhury argued that India, as a country, is like a coalition and ought to be governed as one
Touching upon the demolition of the Babri Masjid in 1992, Chowdhury narrated how many sources quoted in her book regarded Narasimha Rao (who was then the PM) to have been complicit in the incident. "I allowed this to happen so that the BJP loses its main plank," said Rao to his journalist friend Nikhil Chakravarty, according to an anecdote highlighted in Chowdhury's chapter on Rao. Chowdhury also made some quick observations on the subsequent prime ministers after Rao, calling Vajpayee a "consensus-builder but an overrated PM" and Manmohan Singh as a "weak PM who showed a lot of strength and killer instinct while negotiating the Indo-US nuclear deal". Asked to contemplate on the best PMs India never had, Chowdhury picked three names — Sardar Vallabhbhai Patel, Pranab Mukherjee and L.K. Advani.
In conclusion, Chowdhury shared her biggest takeaways from writing her magnum opus: "First, big doors swing on little hinges in Indian politics. Sometimes the smallest factors can shape the political destiny of leaders. Second, most of the biggest decisions in Indian politics were ad-hoc, made with the leader's survival instinct in mind rather than the long-term consequences for the country. Finally, India is a coalition and ought to be governed as one. Given the country's diversity, PMs and political parties must pay attention to giving the last person a voice."
Guests speak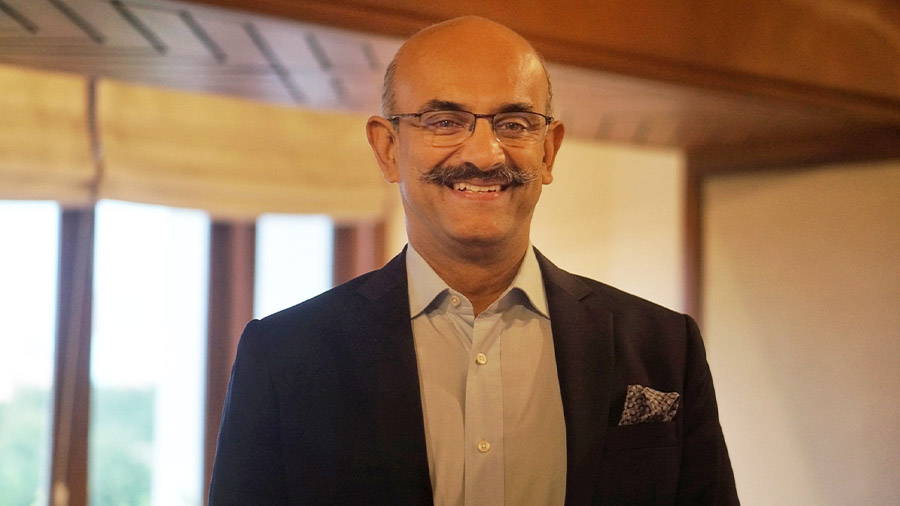 K. Mohanchandran
"I've read reviews of the book and Neerja gives us a real sense of how things happened in relation to six key decisions our PMs took. A shame I missed the talk as I was out of the city on work travel."
— K. Mohanchandran, senior vice president of operations, IHCL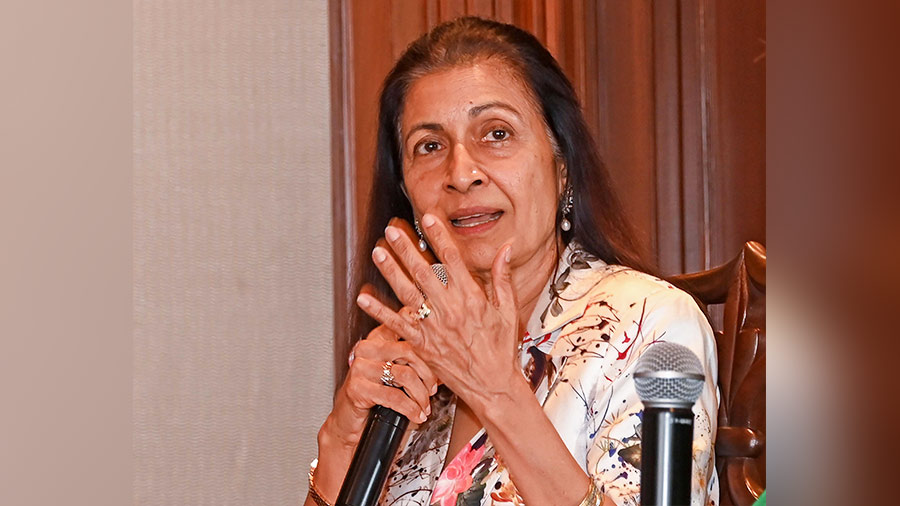 Vidya Gajapathi Raju
"It was a privilege to converse with Neerja Chowdhury. I loved reading the book, which felt nothing short of a political thriller. I enjoyed the chapter on Indira Gandhi the most, even though I'm not a fan of her because of the Emergency."
— Vidya Gajapathi Raju, Ehsaas Woman of Chennai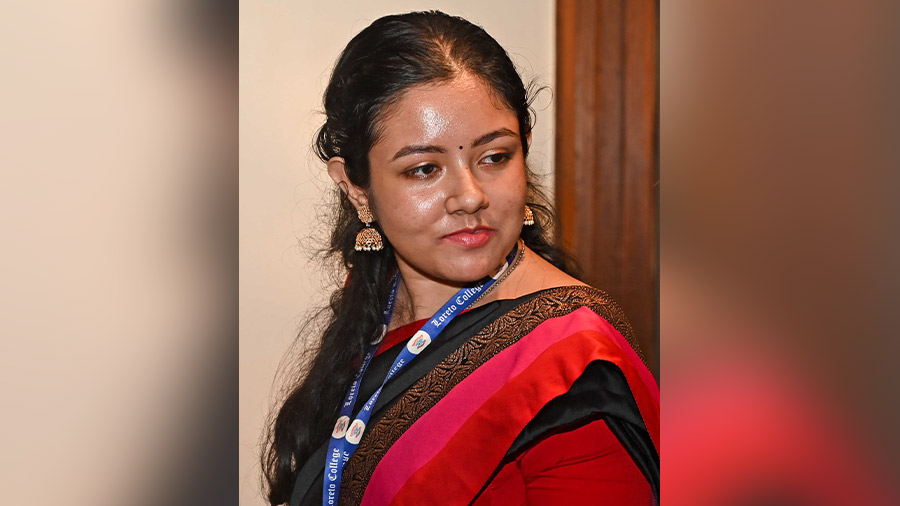 Anandi Chanda
"The way Neerja Chowdhury spoke was intriguing for me, even though I'm someone who has only started following politics recently. She made everyone feel included and gave adequate attention to all the prime ministers she wrote about in the book while talking about them in the session. She treated each PM's regime like a case study, converting the politics into stories, which makes me excited to read the book."
— Anandi Chanda, student, Loreto College