A heartfelt conversation between actor and activist Nandana Dev Sen, writer and composer Anupam Roy and director Suman Mukhopadhyay, moderated by director of Kolkata Literary Meet Malavika Banerjee, marked the launch of the English translation of poet and author Nabaneeta Dev Sen's book Acrobat. The late poet's work has been translated by her daughter Nandana who sat in front of her mother's picture and did a few beautiful readings of her poems. Held on January 13, the day also marked the birthday of the late poet with this celebration taking place in her own home, Bhalobasha.
For every role that Nabaneeta Dev Sen has so effortlessly occupied in her life, perhaps the most impressionable would be that on her students, one of them being Suman Mukhopadhyay himself. The most heartening part of the entire session by Kolkata Literary Meet was therefore him speaking about his teacher at Jadavpur University whose elusive presence would be made up for with eight-nine hour-long classes. She would shut the door of the classroom, sit with her legs folded on the table and take a class. He spoke of the buzzing corridors of the department which signalled that Nabaneeta di was back in the staffroom, penetrating the intellectual silence of academia with her roaring laughter, effortlessly traversing the oft-felt unapproachability of intelligentsia and academia. He remembered the small breaks they would be allowed at frequent intervals, which were punctuated with performances by students in whichever art they excelled in, on their beloved teacher's behest.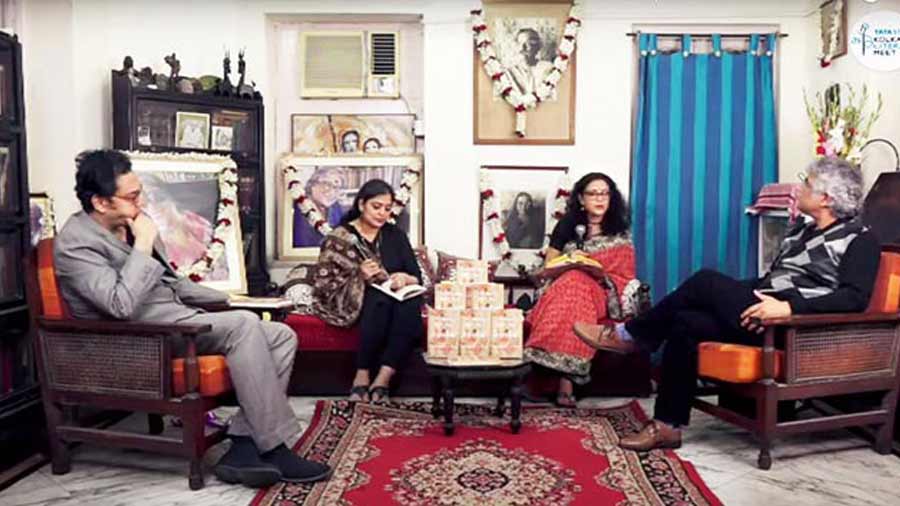 Anupam spoke about the experience of being a poet, spilling their emotions out on paper. "However, I maybe writing a sad song but I am not at the same emotion levels while performing it," he said of the dissonance of being a creator and a performer. Nabaneeta, of course, spoke of her experience of growing up as a stalwart's daughter who joined hands with her later to create some great art. The first 15 poems in this book had been selected by Dev Sen herself right before her passing. The rest was carefully curated and then translated by her daughter. "Her prose is like light while her poetry is like darkness and it was important to balance the two in this collection," Nandana reiterated. The mammoth task of paying homage to senior Dev Sen's love for rhyme and aligning gender to a poem as is imperative subject pronouns in the English language. The engaging session is available for viewing on Kolkata Literary Meet's social media pages.