Dear grieved Bhadralok,
I can assure you I feel your pain as much as an artist, as a kid of the '90s. Writing this column has always been a humorous affair. But yesterday, we lost someone who we all knew as "That Pyaar Ke Pal guy". A funny story comes to mind about the time KK was booed by the audience when he sang Pyaar Ke Pal at Independence Rock. This would have been around 1999-2000. I was in junior college then and remember laughing at his folly of playing a slow love ballad in front of a crowd of metalheads.
But today, my laughter turns to sadness as I realise that today I would give anything to hear him sing Pyaar Ke Pal live again. Even if it's at a death metal concert. To die in front of your audience, giving your swansong, is perhaps every artist's bittersweet dream. I say bittersweet for it does not make it any less tragic.  As a stand-up comedian, I often perform and also come across bits that people would call dark comedy. But perhaps nothing can be darker than the story of Manjunath Naidu
'Perhaps, mental health is the joke life has been playing on us'
A 36-year-old Indian stand-up comedian collapsed and died on stage in Dubai in the United Arab Emirates on July 19, while performing in front of a packed audience, who thought it was part of his act, During his performance, Manjunath Naidu sat down on a bench and collapsed on the floor after complaining of high anxiety. While he suffered cardiac arrest, the audience laughed, thinking it was part of the show.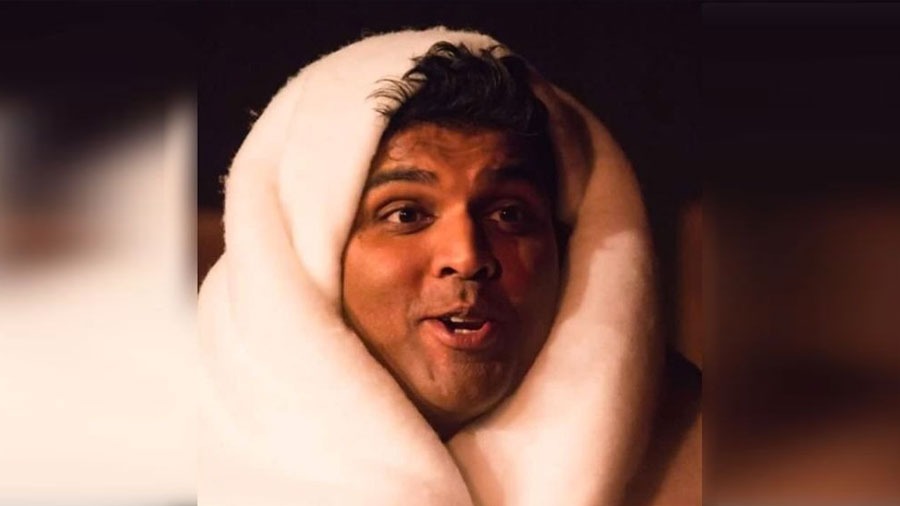 Manjunath Naidu
Perhaps, we have all been guilty of the same. We have been laughing away the multiple instances of many young and fit individuals at the peak of their careers suddenly passing away from heart attacks. Perhaps, mental health is the joke life has been playing on us because we fail to take it seriously.
An incredible life and an even more incredible body of work
But this is not a column to brood and preach. It is to remember an incredible life and an even more incredible body of work. The strange thing about writing this article was realising over research that he had far more popular songs attributed to him than I was aware of. To see that he was the singer of Tu Ashiqi Hai from Jhankaar Beats warms the cockles of my heart. As it was one of the first movies I saw on a newly purchased Discman and the song remains etched in memory. I am listening to it even as I write this article. And I quote verbatim from the lyrics:
Tu hai aasmaan main teri yeh zameen hai
Tu jo hai to sab kuch hai na koi kami hai
Tu hi dil hai tu hi jaan bhi hai
Tu khushi hai aasra bhi hai
Teri chaahat zindagi hai
Tu mohabbat tu aashiqui hai tu aashiqui hai
My Dear KK,
From the black and white motifs of Pyaar Ke Pal, you have faded away into that great rainbow in the sky. But I am sure I speak for every artist and every '90s kid when I say, "Tum raho ya na raho kal, kal yaad aenge ye pal".