Great sporting competitions have a way of moulding themselves in the image of their greatest performers. Like an ensemble movie with many leads but only one true protagonist. This is why Wimbledon is impossible to imagine without Roger Federer, why the NBA is inseparably interlinked with Michael Jordan and why the UEFA Champions League is never complete without Lionel Messi or Cristiano Ronaldo.
When it comes to the Indian Premier League (IPL), perhaps the most ambitious and transformative franchise tournament in the world, the honour of defining the competition belongs to the man who has been at the heart of its innumerable storylines for 16 seasons. The man who has gone from superstar to icon to legend in the space of a decade and a half, becoming synonymous with the competition that best reflects his own mantra for success — the perfect confluence of talent and opportunity. That man, of course, is Mahendra Singh Dhoni, who may well be playing his last IPL match on Sunday. Or he may not. As always with Dhoni, nobody knows. What is certain, however, is the impact Dhoni has left on the IPL, by means of a symbiotic relationship with the competition that has enhanced the magnificence and the mystery of both.
Thriving amidst controlled chaos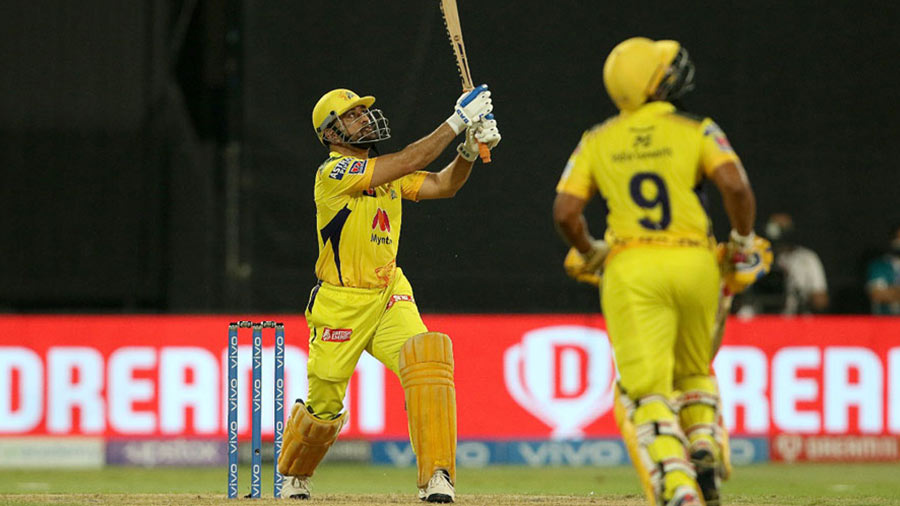 Between 2008 and 2015, Dhoni's CSK were more experimental, just like the IPL itself
TT archives
A total of 249 matches, 5082 runs, 239 sixes, 10 finals and (at least before Sunday night) four championships. Dhoni's IPL numbers scream excellence and endurance, but they also conceal the enigma that have made these stats possible in the first place. The Dhoni that took charge of the Chennai Super Kings (CSK) in the first few editions of the IPL is a different beast to the one that has managed to hold on to the reins in his early 40s. 
In those early years, much in tune with the IPL as a product, Dhoni was more unpredictable and uncanny. He would come into bat at whichever position he wanted, either slow-cooking his way to the death overs or unleashing his power from ball one. His approach felt more reliant on his mood than the situation of the match. He would place fielders at outrageously unorthodox positions, and sometimes, his moves would pay off spectacularly, as happened with Matthew Hayden standing right behind the bowler to get rid of Kieron Pollard in the 2010 final. He would show far more emotion in the yellow of CSK than he did in the blue of India, going to the extent of letting out a visible cry of relief and punching himself in the head after he took CSK over the finish line in a must-win encounter against Kings XI Punjab, en route to the team's first IPL crown.
Just like the IPL was trying a mix-and-match combination to see what worked and what did not in the market of cricketainment, Dhoni was willing to play around, be it making an IPL-winning opener out of Test batter Murali Vijay or handing the then unheralded Ravichandran Ashwin the new ball against Chris Gayle. A sense of controlled chaos permeated all things Dhoni and the IPL between 2008 and 2015, during which CSK were involved in the showpiece final six times. But something changed once match-fixing and betting allegations resulted in CSK's ban for two years. Dhoni went off to Pune for his period in purgatory, as the IPL veered more towards complete control. Gone was the chaos, and henceforth, it was all about certainty. Just as it was for Dhoni.
A fully calibrated success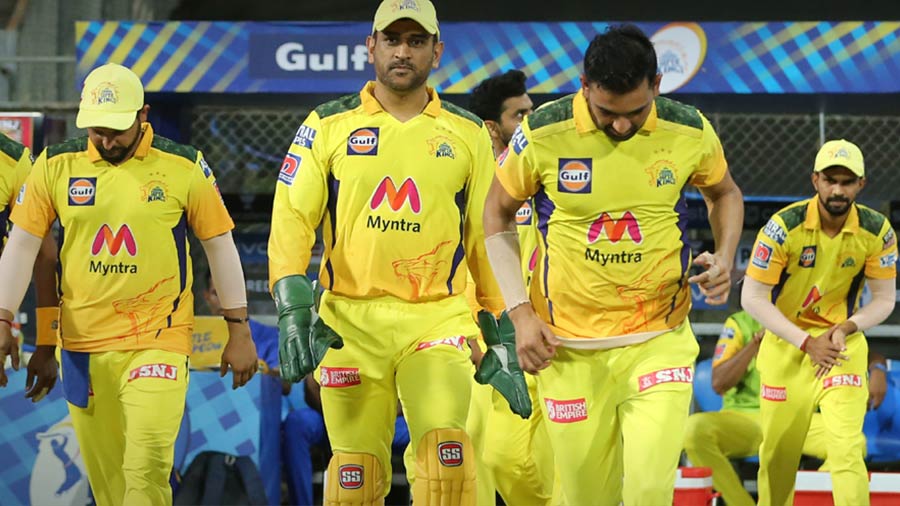 Since CSK's return to the IPL, Dhoni's leadership has been far more formulaic
The fact that Dhoni never addressed the accusations against CSK, many of which also involved tentative finger-pointing at him, until an in-house franchise documentary, was very much in line with the IPL's own response. No apology or apologia, no opening up or clamping down. Simple, stoic silence in the face of charges, facts and conspiracies. It was almost as if both Dhoni and the IPL knew they were too big to have to engage with the controversy. The inevitability of moving on for competition and player became their assertion of innocence, cynical as it seemed. Even when he spoke as part of a curated CSK narrative, Dhoni did not go into any details of what happened, what he or his teammates knew or did. He merely expressed his anguish at the ban and promised redemption. Fittingly for him, and the IPL as a whole, CSK romped their way to success in their comeback season in 2018. But even as the familiar sight of yellow jerseys exulting in joy filled screens and pages, it was clear that this was a different kind of triumph.
By 2018, the IPL had grown into a juggernaut that could not make any more mistakes. The days of Lalit Modi as the untouchable impresario strutting around in his personal fiefdom were left behind, as were the times of "conflict of interest", with N. Srinivasan at the top of the BCCI as well as CSK. Regulators, administrators and fans were willing to cut the IPL less slack, and so the anything-goes-since-it-is-all-a-party era was over. As the IPL evolved into a meticulously calibrated product whose every element — from the endless sponsor placements to the cheerleaders to the action itself — was packaged with precision, Dhoni's handling of CSK also altered. No more of going up and down like a yo-yo in the batting order, with Dhoni exclusively playing the role of the finisher. No more experimenting with unproven players in the T20 format. Everything was to be planned and slotted into a format. Plan, win, repeat.
Look at the CSK teams since their return to the IPL and it is clear what Dhoni wants — an opening pair where both can play sheet anchors, an aggressive floater (ideally left-handed), Ravindra Jadeja, a new ball specialist, a death overs specialist and a finger spinner who can enter the fray on turning tracks. Even Dhoni's CSK press conferences are more India-esque. Apart from his annual conversation with Harsha Bhogle, where Dhoni leaves his status for the upcoming season tantalisingly ambiguous, the veteran skipper gives chiselled, concrete answers. He is seldom animated or emotional, even when charging out of the dugout to confront awestruck umpires in Jaipur in 2019 or chatting them up to consume the four minutes his key bowler requires to be eligible to bowl in the first qualifier in 2023. This is a Dhoni that has calculated every aspect of his leadership by cracking the right formula for success and repeating it relentlessly.
The IPL will miss Dhoni more than he will miss the IPL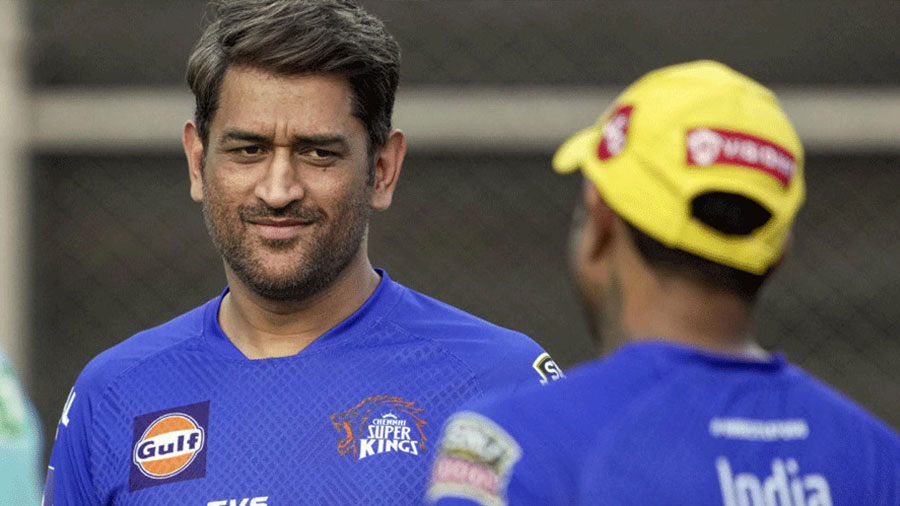 The IPL will struggle to find a face with such an enduring aura as Dhoni's in the years to come
TT archives
Every ground that Dhoni has been to this season has given him a hero's welcome and a legend's farewell. Now, as he retraces his steps to where this campaign began, at the Narendra Modi Stadium in Ahmedabad, anticipation is at fever pitch. As IPL 2023 has advanced, so has the feeling that this is the last time we are seeing a generational athlete ply his trade in a competition he has typified. While Dhoni may still lace up his boots for one more run next term, it is tempting to think that a fifth CSK coronation in Gujarat will bring Mahi's IPL and competitive cricketing journey to a fairytale end. Even if he loses, Dhoni is more likely than ever before to walk away, with formulaic success no longer a guarantee against the advances of Father Time.
All this naturally leads to the question — what next? Ironically for Dhoni, the IPL will miss him more than he will miss the IPL. Without the IPL, Dhoni will do whatever he has been doing for nine months every year since his international retirement in 2020, things those outside his coterie have little clue about. Without Dhoni, the IPL will need to find another talisman who can sustain the product purely on aura, whose five or six-ball cameos with the bat are worth waiting 90 minutes for, whose glares, nods and smiles are money shots in and of themselves. Yes, the IPL will still possess Virat Kohli, Rohit Sharma and Shubman Gill among a whole host of the world's most watchable cricketers. But should Dhoni not take to an IPL field after Sunday, the world's greatest T20 competition will no longer have the most magnetic force in its history to count on, the man who defined it and got defined by it like nobody else.