In my new web series Gora, which streams on Hoichoi from January 7, Ritwick Chakraborty plays Gora, a private detective whom the city police almost accepts as their superior when things go out of hand in complex cases. But wait, Gora is not the quintessential private detective from literature whom we have grown up reading or watching on screen. I guarantee that you have never come across such a sleuth. Here's why:

A) Gora is hopelessly forgetful. Can you imagine a detective forgetting the names of his clients? Or about his past cases? Or, just about any information or important clues of a case for that matter. Such is the case with Gora. Then how does he solve a case, you may ask... this is absurd! Well, watch the series to know more.

B) Gora takes no interest in petty cases — theft, burglary, blackmails, or any other crimes on planet earth. He is interested only in murders. Wait. Not single cases of murders. He specialises in cases involving serial killers. When Somlata (played by Ishaa Saha) approaches him with a case where she wants him to stop a murder, he clearly refuses to take interest in the case, and asks her to call him if there are murders more than one. He has helped the city police successfully track several serial killer cases in the past, which is why he gained the faith of Inspector Sarkhel (played by Abhijit Guha) in spite of being so weird.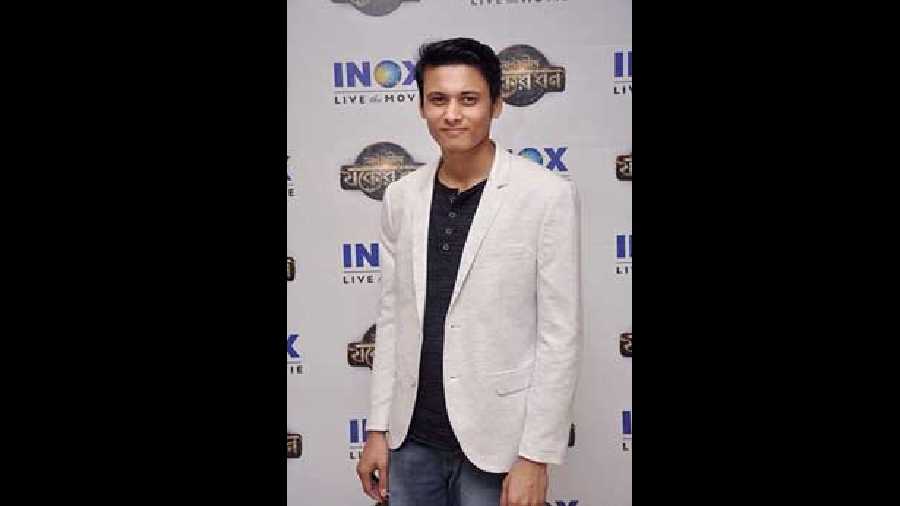 Director Sayantan Ghosal.
C) Gora is a singer. A horrible singer. So horrible that the police compare his singing with their third degree torture. So disgusting that people and shopkeepers in his neighbourhood consider it to be their worst nightmare! Even his mother and sister are scared of his 'knack' for singing, and often requests his friend-cum-assistant Sarathi to do something about it. But there is something very unique about the lyrics of his self-composed songs. They are cryptic in nature, and help him remember clues about the case he is working on. Interesting, isn't it?

D) Gora is socially awkward and doesn't really know how to deal with people. He speaks his mind and his bluntly honest nature often offends others. Gora is not even capable to 'feel' remorse and guilt. Sadly, he has a life outside the box, not conforming to conventions of society. This makes it hard for him to settle with normal people.
D) But every other 'fault' in his character aside, Gora is a detective with a mind like a racing engine. Without problems to solve, that mind will tear itself to pieces and the more bizarre and baffling the problems, the better. He's also a psychological mastermind. Gora has the ability to draw large conclusions from the smallest of observations. He can understand and predict human behaviour. I think he forgets details that are unnecessary and irrelevant to him, like names. Gora clearly understands human emotion, but he chooses to suppress his own emotions as he believes they obstruct him from thinking logically. He cries but hides his tears in public.... It takes a strong character to hold in their feelings like this, but even so, he must be holding onto all this emotion somewhere.
BLURB
Gora is a detective with a mind like a racing engine. Without problems to solve, that mind will tear itself to pieces and the more bizarre and baffling the problems, the better. He's also a psychological mastermind. Gora has the ability to draw large conclusions from the smallest of observations. He can understand and predict human behaviour