"I moved to the UK when I was 38. I wanted to start afresh. I had my wife and daughter with me. And very little money," says Manik Dey, now 62, some 24 years after he decided to leave a "comfortable life" in his native Kolkata and embark on a new life in London.
Choosing the beaten track was not for Dey, not least because his father, Paritosh Dey, set quite an example as an artiste. One of the first Kolkatans to be an expert at Western dance, Dey senior, or Peter Dey (as he was more fondly known) opened a school for ballroom and Latin dance called Silver Star in New Market's Lindsay Street, where several prospective dancers learnt their craft over decades. He had also performed at the Queen's Coronation Ball at London's Royal Albert Hall and taught the likes of Uttam Kumar and Suchitra Sen how to make Bengali songs come alive on the silver screen. "He was never in awe of them, though. He just saw them as actors, as people doing their job," says Dey of his father, whose most enduring lesson for him, apart from "all those sessions of ballroom and Latin dance", was how "nothing ever comes free in life".
'Don't come back to India until you've done something worthwhile in the UK'
His father's lesson resonated loudest when Dey, within weeks of landing in the UK, had his dreams of a new venture shattered. His prospective business partner had pulled out. "I sent my wife and daughter to the Netherlands to stay with my sister-in-law," recalls Dey, who had 15 years of experience in the travel industry in Kolkata prior to setting off for foreign shores. Adapting from a life of booking flights and hotels and interacting with the C-suite in Kolkata to requesting friends and relatives in the UK for assistance was never going to be easy. "I wanted to make things happen. Times were very rough. I'd get up every morning at 4am to do odd jobs and work almost non-stop till I got to bed close to midnight. I had little to no leisure, but my grit pulled me through," says Dey. Recalling the words of a Kolkata friend — "don't come back to India until you've done something worthwhile in the UK. If you don't prevail, I'll arrange something for you in Canada" — as both motivation and assurance, Dey ploughed on, eventually picking up IT skills to begin a new chapter in London.
In 2001, he became the director of an IT company, which used to work closely with large corporations in the international IT marketplace. Currently, Dey is the director of Ontrack Global Solutions Limited, alongside his involvement in several other ventures.
Mentor-learner model, now B2B
Dey is the chief strategy officer (CSO) at Shikshak, an ed-tech company that connects learners with expert mentors in academia and culture. "We not only deal with conventional education and learning, but also allow people to pick up technical and soft skills. If you want to learn the tabla, you can browse through our list of trainers and choose whoever fits your needs the best. The same goes for classical singing as well as various other activities," explains Dey. Presently targeted at learners based in the UK, but with plenty of mentors and experts based out of India, Dey's long-term goal for Shikshak is to collaborate with corporations and universities for skill-building: "We switched from a B2C model to a B2B one, which has paid dividends. Now we want to grow and improve efficiency and precision for organisations. We're planning to introduce Shikshak for learners in India, where our specialised video-conference platform and Enterprise Resource Planning (ERP) should prove extremely useful. Given how blended education, combining online and offline, is the future, Shikshak has a lot to offer."
A lot of the stigma around mental health goes away when talking to an AI therapist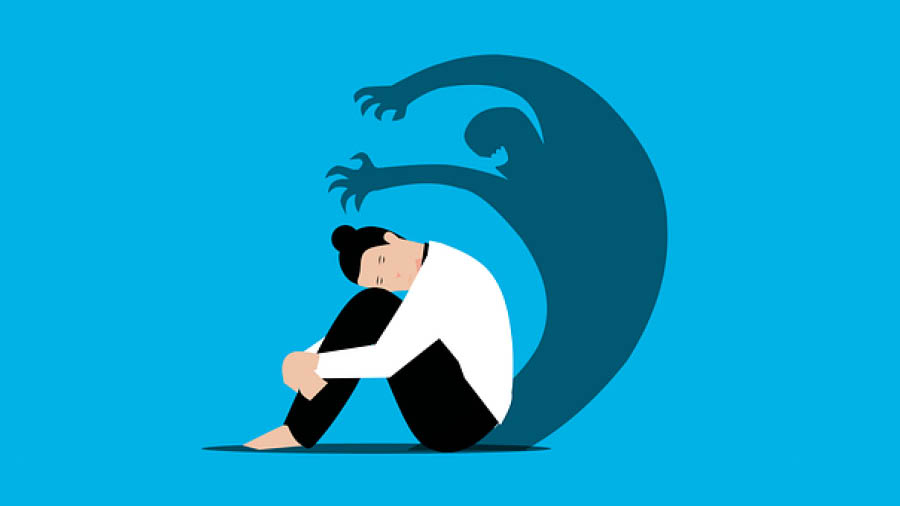 Dey estimates that a large majority of people in the UK who have been sampled by Cerina have shown mental health symptoms
TT archives
In March 2021, two months after he came on board at Shikshak, Dey became an early stage investor and advisor at Cerina, a medical-grade, NHS-certified digital therapist for those in the UK. Built by subject matter experts to act as the first layer of intervention in case of mental illness, Cerina has grown quite close to Dey's heart, who believes that "anxiety has become a way of life in today's times".
"In the UK, a large majority of people Cerina has interacted with have exhibited mental health issues. Since Cerina is a product of artificial intelligence, we've often seen people feel less reluctant to share their problems, perhaps because a lot of the stigma of being judged, even if subconsciously, goes away when talking to an AI therapist," says Dey.
For his part, Dey does not envision Cerina as a one-stop-solution for psychological woes, but as an integral part of a mental health ecosystem that makes opening up and seeking help more accessible.
From Lata-Kishore to Rabindrasangeet… what Bengalis in the UK love to listen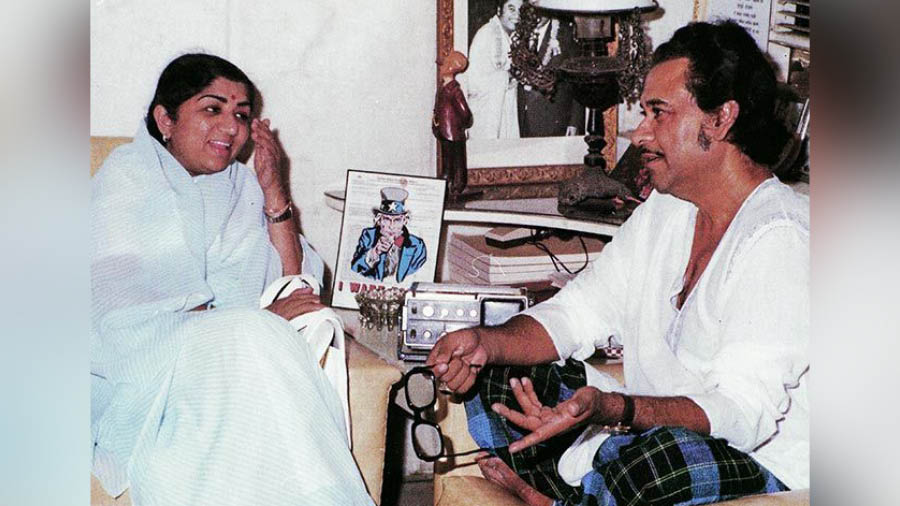 Lata Mangeshkar and Kishore Kumar are still among the most popular artistes for listeners for Radio Bangla Net
TT archives
With so many professional hats to don, what brings Dey the most fulfilment and satisfaction? "Of all my ventures, I think it's Radio Bangla Net that I feel most attached to," he smiles. Set up in 2010 along with Dey's friend Surojoy Bhowmik "as a way of doing something for the Bengali community in the UK", Radio Bangla Net, where Dey is promoter-director, now has more than 2 lakh listeners outside India, with the bulk of them in the UK and the US. "When we started out, we just had 60 songs playing on loop. Over time, we've built a large collection of classics, alongside launching independent artistes whenever we can. In terms of popularity, people still love the familiar voices from back in the day. So, Lata Mangeshkar, Kishore Kumar, Manna Dey, Hemanta Mukhopadhyay and Aarti Mukherji remain firm favourites. Among today's singers, there is a lot of following for the likes of Shreya Ghoshal, Anupam Roy, Rupankar Bagchi and Srikanto Acharya. Plus, Rabindrasangeet brings in a lot of listeners in the UK, both for the original versions as well as new covers and adaptations," says Dey.
'I was in tears, on video call with my children, after we reached the Eiffel Tower'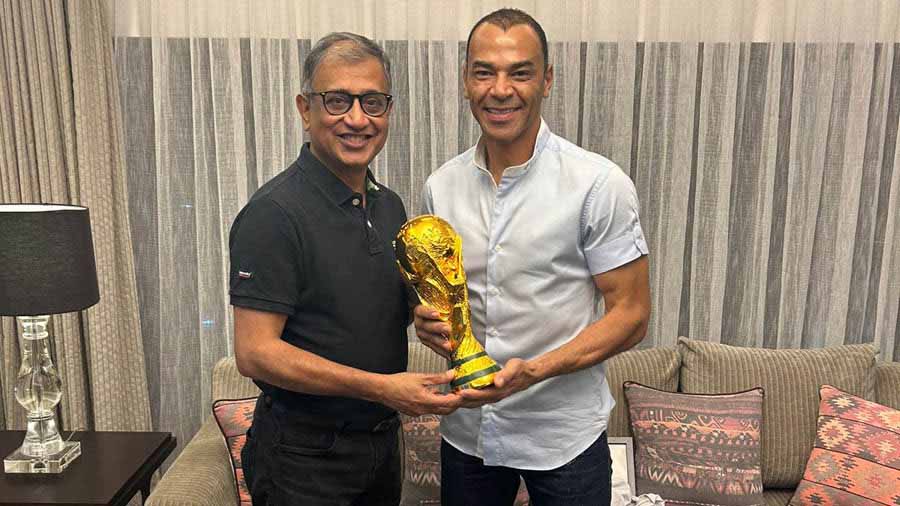 A huge football enthusiast who still plays every week, Dey played with Cafu during the latter's recent visit to Kolkata
Manik Dey
When not immersed in one or more of his many professional domains, Dey enjoys travelling — "my goal nowadays is to travel to a new country whenever possible" — gardening and, of course, dancing. "I love grooving to 80s music, trying to be a 'cool dad' with my kids (a daughter and a son)." Most Friday nights on Dey's calendar are devoted to football. "A full 90 minutes of seven-a-side, where I get kicked and clobbered by men in their 20s. But I never miss a game," insists Dey, who can still get the job done as a midfielder, if not always with the innate grace of his idol Dennis Bergkamp. Recently, Dey played in an exhibition football match with Cafu during the Brazil legend's visit to Kolkata.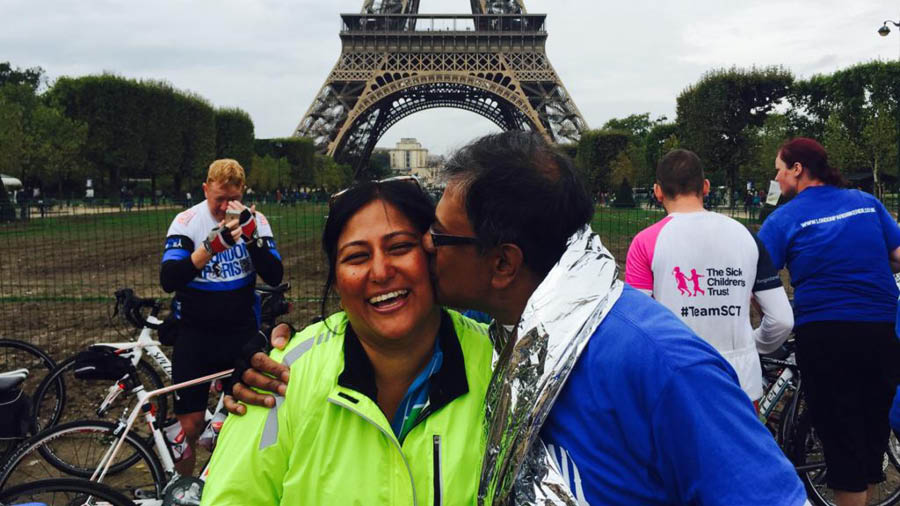 Dey and his wife (Suman) on reaching the Eiffel Tower at the end of their marathon cycle trip from London to Paris
Manik Dey
In 2015, Dey combined his love for sports and travelling when he and his wife (Suman) cycled from London to Paris, covering a distance of nearly 400km across three days. "When we started practising, we could barely drag our bikes up the hill. But we persisted, improved with time and ultimately pulled it off. I was in tears, on video call with my children, after we reached the Eiffel Tower," says Dey, his voice registering a rare quiver. He continues: "We helped raise sizable funds to support dementia and mental health patients, but there were others who were cycling for different reasons. Some came along to discover the strength of their own bodies and minds while there were others who wanted the journey to lend closure and help them overcome their personal tragedies."
'We all have our godfathers. Look after yours'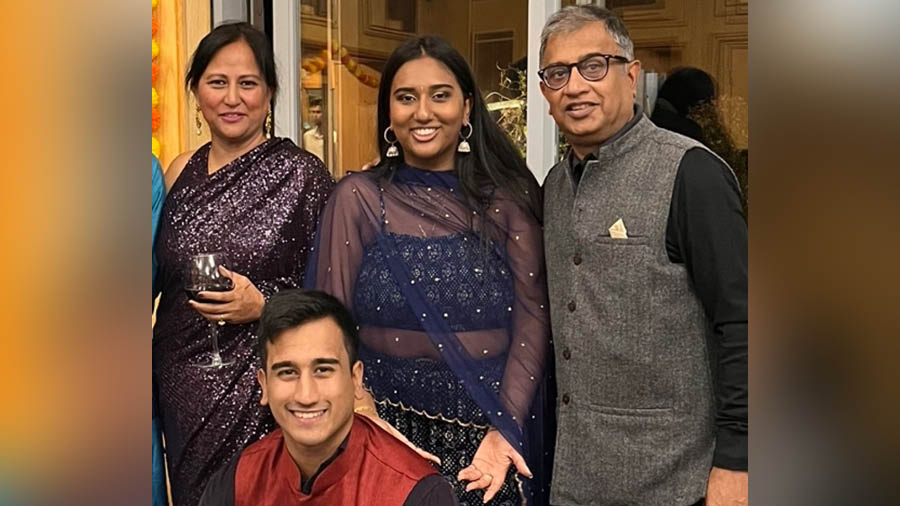 Dey with his wife, daughter Srishti and son Siddhant
Manik Dey
Towards the end of the conversation, when it is customary to talk about future goals and aspirations, Dey initially has two words — "giving back" — and then some more: "I feel extremely lucky to be where I am today. All I want to do going forward is to give back to people and the community."
Last year, Dey lost his brother and sister-in-law to the pandemic. This year, one of his closest friends is undergoing a terminal illness. "We talk every night wondering if this is the last time we're speaking," says Dey, as the quiver becomes more pronounced, combining occasionally with a tremble. "That's life, you know," he says, regrouping his emotions. "You never know what's in store, so best to appreciate what you have."
Does Dey have any advice, any suggestions for those who, like him, want to break out of their comfort zone and keep exploring new avenues? After a few seconds of intense concentration and a half-smile, Dey says: "I don't think I'm equipped to tell other people what to do. But I can share what I've learnt. First, have a global outlook. Make the world your oyster and make connections far and wide. Second, retain your roots. Don't forget where you come from and what made you. Most importantly, care for those who cared for you. We all have our godfathers. Look after yours."