In 1930, on December 8, Binay, Badal and Dinesh entered the Writers' Buildings.
The film 8/12, which releases today, tells the story of the historic day. Kinjal Nanda plays the role of Binay, Arna Mukherjee plays Badal and Remoo plays Dinesh in the film directed by Arun Roy and produced by Kan Singh Sodha. Saswata Chatterjee, Kharaj Mukherjee, Shankar Debnath, Debraj Mukherjee, Anushka Chakraborty and Gulshanara Khatun play pivotal roles in the film. Gulshanara and Anushka share their experiences...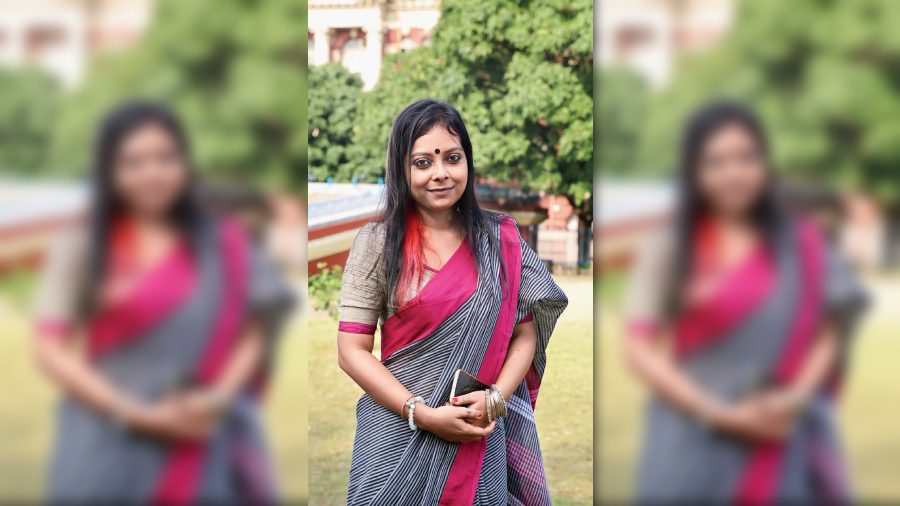 Gulshanara Khatun
The journey started last year during lockdown. While preparing for Kamala, I was asked to read books on Indian Independence, and the pivotal role of the women of India.
Women have always taken part in any revolution or any path-breaking event in history.
However, throughout the revolutionary period of Indian Independence, we hardly get to hear the  names of women, the female freedom fighters. But these women were countless, who had the courage to come out of their comfort zones, from their villages, their homes, and become a part of this revolution, and they were equal in terms of bravery. They never surrendered to the brutality. They never surrendered to the torture.
There are a few scenes in the film which are brutal, which are not that comfortable to watch or to play. So I was little hesitant about it. I had questions like, how to do the character, or how to go through the journey, or how to be Kamala. I belong to a liberal family, a modern girl with all kinds of modern amenities and privileges. So it was a little tough for me to be Kamala, a girl who came from a village and took part in the revolution.
Finally, working with Arun Roy was fantastic. He is a wonderful director and believes in his actors.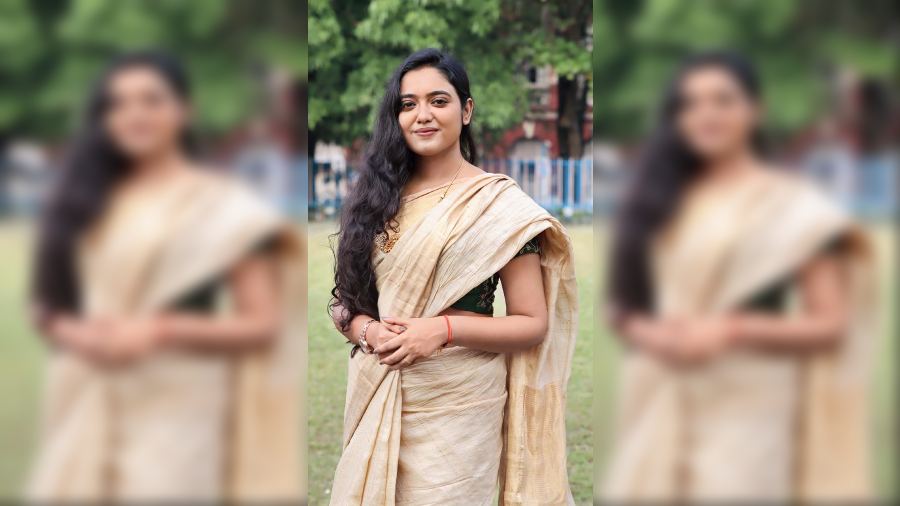 Anushka Chakraborty
This film 8/12 will always be special for me. Since childhood, I have been connected to our rich history and culture.
When Arunda told me about this project, I couldn't hold back my emotion. The character I have portrayed in the film represents every mother's feelings when she sees her sons moving towards death but she can't do anything about it. I feel that the director has created the whole emotion through my part.
It was also an overwhelming honour for me to work as a casting director of this prestigious project. Our director Arunda and producer Kan Singh Sodha gave me the responsibility to find actors from all over Bengal. It was a big challenge for us to find actors who resemble the real characters and also perform up to the mark. We have preferred actors from theatre industry here. Now, the audience will say how much I have done justice to this responsibility.
Also, some of the most interesting parts for me of this film are its colour and music. Only four colours have been used — black, white, the colour of blood (red), and the colour of fire (yellow). According to the director, in 1930 there were only two colours present in the society, which were of blood and fire. Everything else was gone.
Our music director Soumya Rit has done a superb job. I can bet that people will talk about the music the most after watching the film.