A remarkable educator and a social activist who dedicated her life to serving the poor and marginalised children of Kolkata, Sister Cyril was an icon to remember and a role model for teachers.
My Kolkata spoke to the heads of a few schools in Kolkata for their thoughts on the Irish visionary who made the city her home.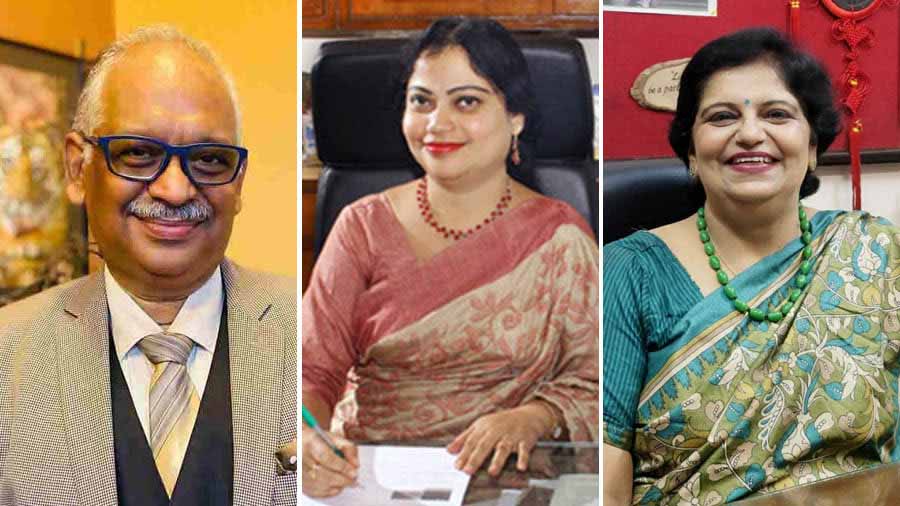 From left: John Bagul, Rupkatha Sarkar and Loveleen Saigal
Rupkatha Sarkar, principal, La Martiniere for Girls
Sister Cyril's life story and her compassionate heart for children will continue to inspire educators to reach out to the needs of children, especially the marginalised, to build a more inclusive world.
John Bagul, founder-principal, South City International School
We need many more caring, compassionate educators like Sister Cyril in a world where education has become a commodity. It is a great loss to the underprivileged people of Kolkata. She rendered a great service for the downtrodden. The Rainbow Project was indeed a rainbow for the underprivileged children of the slum areas of Motijheel, Tangra, Sealdah etc. May Almighty grant her soul everlasting peace.
Loveleen Saigal, principal, Birla High School
Sister Cyril has been an inspirational leader who has touched so many lives, especially homeless young girls from Sealdah station, and changed their lives. She has been their saviour. Her dedication to her cause is worth imbibing. May her beautiful soul rest in eternal peace.