Most explorers tend to have an air about them while talking about their adventures, but not Mandip Singh Soin, FRGS (Fellow of the Royal Geographical Society). The mountaineer-environmentalist took Tollygunge Club members along for a ride on December 15, not just recounting, but making the audience relive his travels across seven continents. 
Mandip's credentials are as storied as his adventures — having received the Tenzing Norgay Lifetime Achievement National Award, nominated twice as 'India's Most Versatile Adventurer' by the Limca Book of Records and being the only Indian to receive a Citation of Merit from The Explorers' Club, USA, among many more.
However, it isn't his achievements, but his humility and humour that make him so endearing. Addressing his 'pun obsession' as mentioned by Anil Mukerji, CEO of Tollygunge Club, during Mandip's introduction, he chuckled, "I have to start with a disclaimer on puns. All Sikhs come from the land of Punjabis. I hope this wasn't too punishing for you. If it really gets bad, you can opun the door and I'll walk out!"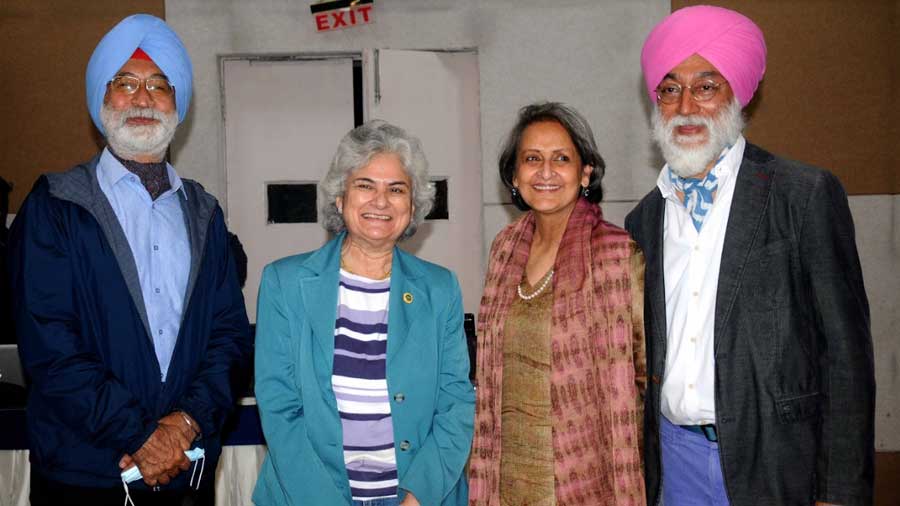 (L-R) Environmentalist Harkirat Sidhu, educationist Meenakshi Atal, Anita Singh Soin and Mandip Singh Soin. 'I knew Mandip had travelled a fair bit, but I was spellbound by the sheer extent of his adventures," said Sidhu, who was Mandip's senior at St. Stephen's College
Ashim Paul
Rocky beginning
Growing up on books like Nothing Venture, Nothing Win by Edmund Hillary and having gone to a school where the principal was legendary mountaineer Hari Dang, it wasn't a surprise that Mandip was bitten by the adventure bug early in life.
"My school principal sent us on a Himalayan expedition, where I fell in love with the flowers. I was also lucky to find a very active hiking club at St. Stephen's College and we started testing our mental and physical boundaries. The first college trek to Lahaul Zanskar wasn't exactly a great start. We had planned it to be a 21-day hike spanning 300km, but it took us 35 days and 400km. A snow leopard killed one of our mules, but it was a great adventure."
Early experiences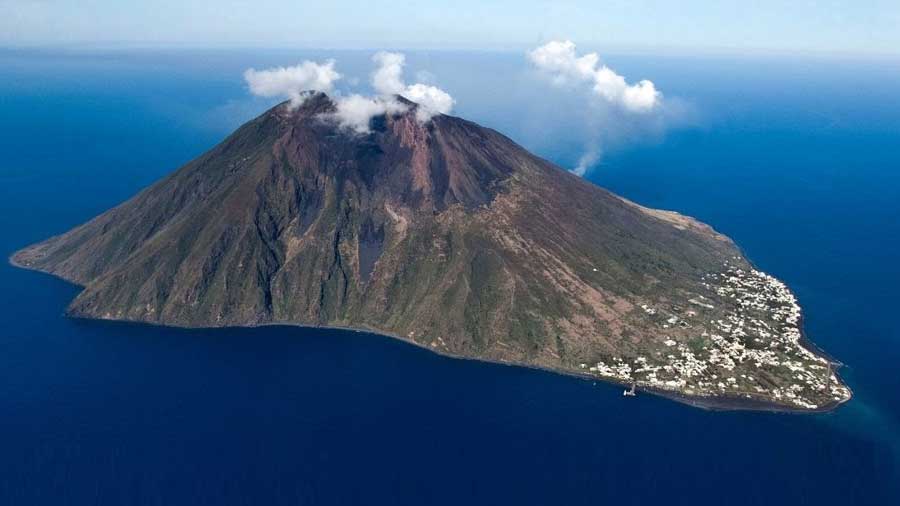 The Barren Island volcano
andamanbliss.com
"As a youngster, I even travelled in the bunk class of a ship from Kolkata to Port Blair once for Rs 50," he said. It was a British expedition to Kalanka in the Nanda Devi Sanctuary in 1978, shortly before it was closed due to the impact of tourism, that proved to be an eye-opener. "British climbers were employing advanced techniques and equipment, and accomplishing ascents that simply weren't done here. I decided to hone my rock-climbing skills in India in whatever way I could." 
Turning point
After completing his Masters in History, instead of preparing for the IAS or Foreign Services exams, Mandip decided to take a year off and travel to Europe.
He scaled peaks like Tête Blanche, Cima Brenta and Torre di Brenta in the Italian Alps and journeyed across the Bavarian Alps in Germany, followed by the Swiss Alps. He also experienced hang gliding in Chamonix, France, which was a new sport at the time. During his time in the UK, Mandip trained in North Wales and ended up becoming an instructor at a mountaineering school. Then, after an ice-skiing expedition in Scotland, he completed the winter climb of Raven's Gully without a helmet, regarded as one of the most challenging climbs in the UK.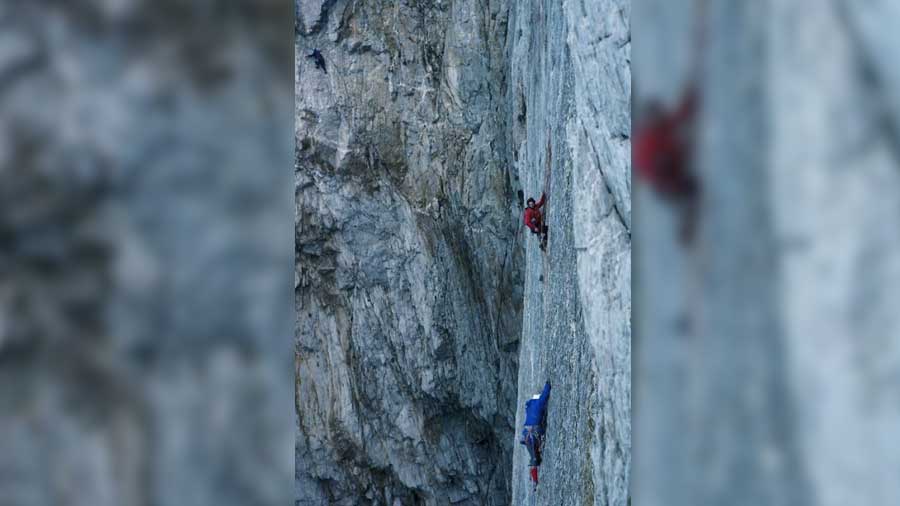 Mandip rock climbing in North Wales in 1979
Courtesy: Mandip Singh Soin
Taking charge
"I knew then that I wanted to do this all my life and returned to India to announce to my parents that I had chosen the path less travelled — much like Robert Frost. I knew they were having a Robert Frost moment too, because of the frosty looks they gave me!" he quipped.
Upon his return in 1979, he founded Ibex Expeditions, which is regarded as one of the foremost travel curators in the country. But the road wasn't smooth from the beginning.
"I went with two friends to climb a peak in Mulkila, Himachal Pradesh, and sadly lost one of them in a crevice. It was a very sad and dark time for me and I wasn't sure if I should continue…. Two months later, I decided to give a Japanese expedition to Z1 a chance, to see how my mind and body would react to the outdoors again. We were lucky to get good weather and climbed Kun — a principal peak you see just before landing at Ladakh. We were happy," he smiled.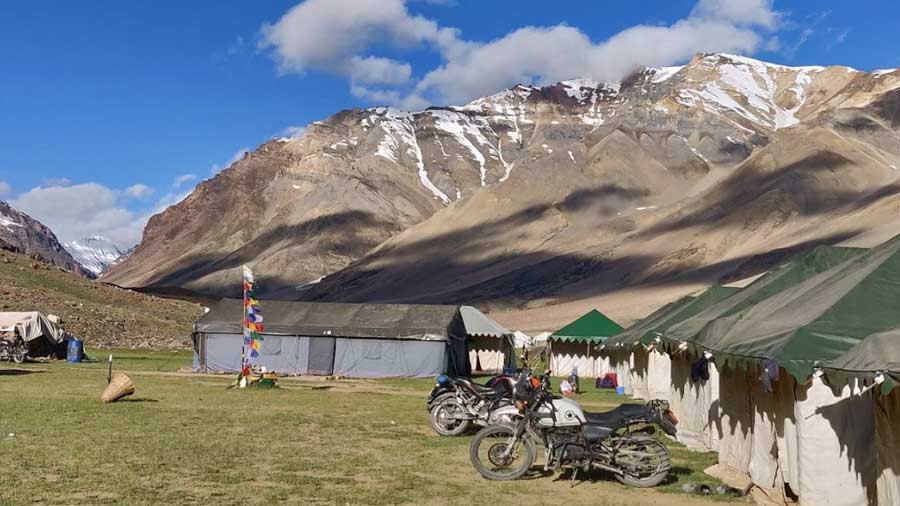 Soon after founding Ibex Expeditions in 1979, Mandip faced tragedy while climbing a peak in Mulkila, Himachal Pradesh
Akshay Sagare/Trip Advisor
New experiences
Next, after a visit to the U.S. and after rafting the Rogue River, Mandip decided to bring the same thrilling adventure home. "Zanskar is India's Grand Canyon — going down a gorge for about five days on the river with beautiful sunsets. We decided to create a rafting experience with the help of expert American companies and slowly the sport came to India. I'm now lucky to do this once a decade," he said.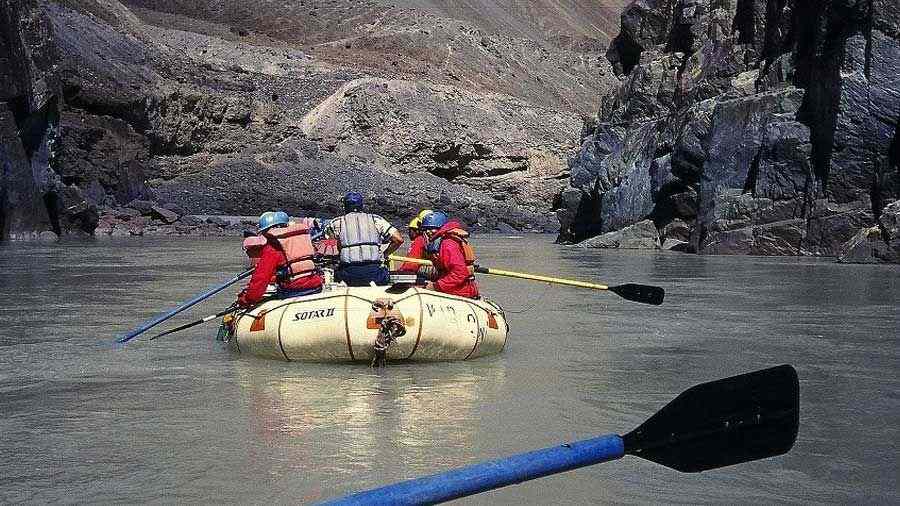 River rafting on the Zanskar river
Ibex Expeditions
Mandip was also involved in cycling expeditions at this time, progressing beyond the customary few kilometres. "I took part in a 1,500km trip from Delhi to Kathmandu, which is a route used by some Tour de France trainees for preparation. As fun as it was, I swore never to do such a long biking trip again — because the posterior cries out a bit!" chuckled Mandip.  
But he again challenged himself along the same lines in 1986 after discovering that there wasn't any provision of crossing the Thar desert from north to south on camelback. "We took a team and went camel riding, but only on rudimentary saddles with some blankets on them. Since we rode around 45km a day, it wasn't the most comfortable ride."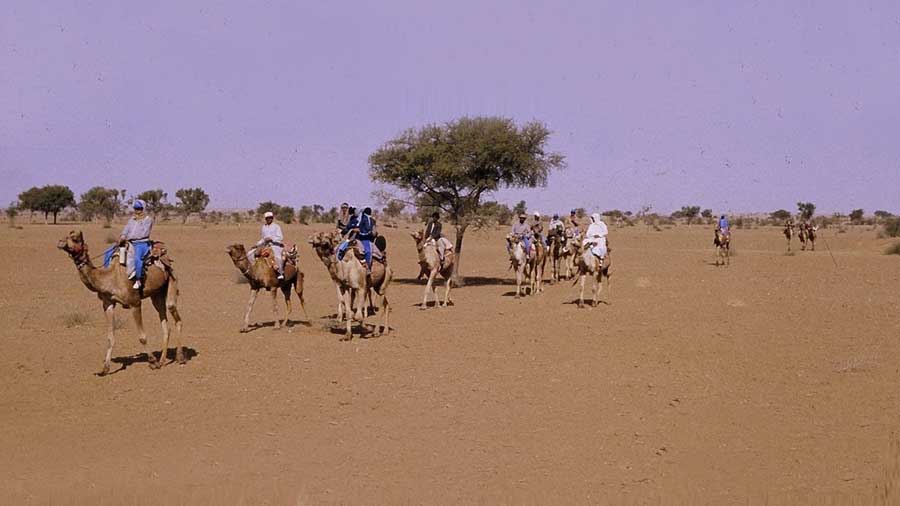 A camel safari on the Thar
Ibex Expeditions
By now, he was feeling adequately prepared to do something more technical and make a statement for Indian mountaineering. He trained in France and did some steep rock and snow climbing. "We didn't take any guides or tents — only sleeping mats — and we carried everything ourselves. We were sleeping on ledges and hanging on ropes," he said. Mandip also recalled how his wife Anita was pregnant with his daughter Himali at the time, and he lied to her about the climb being a cakewalk before leaving.
Making a difference
In 1988, realising the lack of a proper mountain rescue system in the Indian Himalayas, Mandip went to the UK to train with the Royal Air Force. He learnt winter climbing there and decided to apply the British system here through the Himalayan Evacuation and Lifesaving Project (HELP), with Edmund Hillary becoming a patron.
In 1989, Mandip travelled to the Arctic as an instructor, taking with him the first Indian student to make such a trip, supported by Prince Phillip's Duke of Edinburgh Award. They stayed there for a month, studying the ozone hole and examining the pollution of the ice.
"The idea was to mix adventure and learning. There were 25 students and 10 instructors and my takeaways stretched far beyond the results of our study. I realised that each one of us can make a difference, which was a game changer for me at both a personal and work level," said Mandip.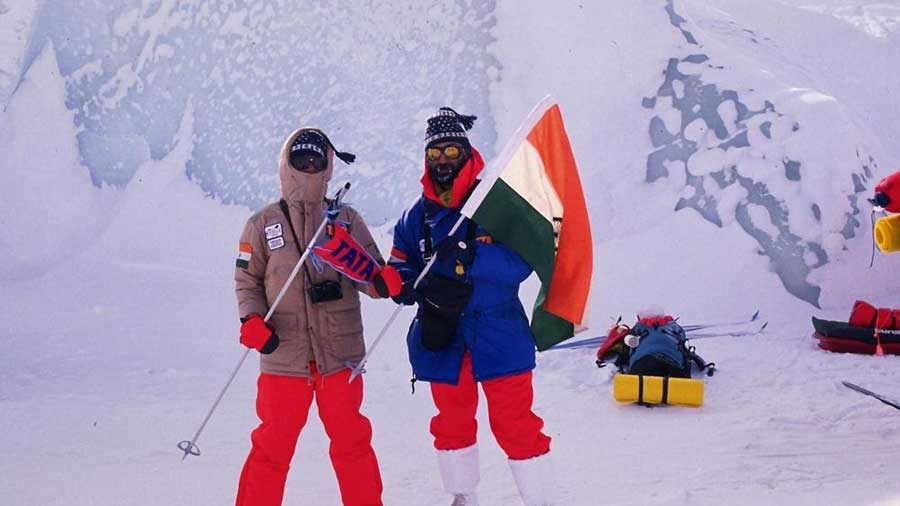 Mandip (right) during his Arctic expedition in 1989
Courtesy: Mandip Singh Soin
Next, he focused on refining the technique of disposing non-biodegradable garbage. "We might think we are just going on one expedition or trek, but we need to assess our potential impact with the thousands of others who go there." More culturally stimulating tours came in 1994, when he thought of starting a tourism trail on the Silk Route that travelled through the Zanskar river. He led an Indo-British expedition that involved walking along the river for seven days from Padum to Nimmu in Leh.
Batting for a glacier
In 2002, Mandip participated in a 'Climb for Peace' in the Swiss Alps with Indian and Pakistani climbers in an effort to have the Siachen Glacier declared as a world heritage site. He recalled how Scottish mountaineer Jamie Andrew climbed with them — with prosthetic legs and hands — proving that nothing is impossible. "Every day, 1,000kg of human waste goes into the glacier because of the presence of the army. If you multiply that by 35 years, that's a lot of sh*t we are giving each other! Hopefully, someday, the glacier will not have to bear this brunt," he said.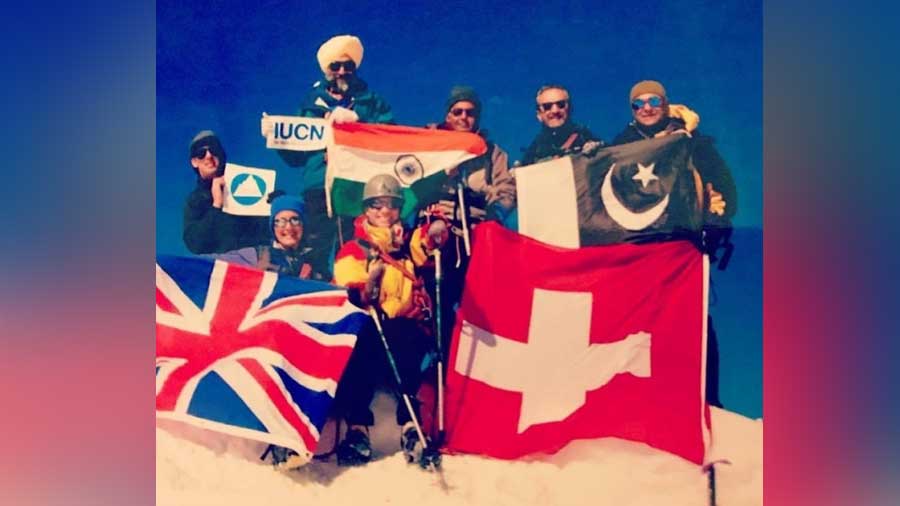 Mandip took part in a 'Climb for Peace' at the Swiss Alps in 2002
Courtesy: Mandip Singh Soin
His consciousness about the environment also led him to get involved in the Himalayan Environment Trust (HET). The HET releases simple guidelines for tourists and publishes handbooks for the travel industry. The government also sent Mandip to the University of York, UK, for a course in tourism and conservation. Upon his return, he employed his knowledge to preserve both man-made and natural heritage. Mandip drew inspiration from an effort to overcome a serious poaching problem in Thekkady, Kerala, where the poachers were successfully converted to tourism guides.
"We did another experiment in Nagaland, where we converted the pheasant hunters of an entire village near Kohima to bird-watching naturalists. We pointed out that we could train them to make more money through tourism whilst preserving the pheasant," he said.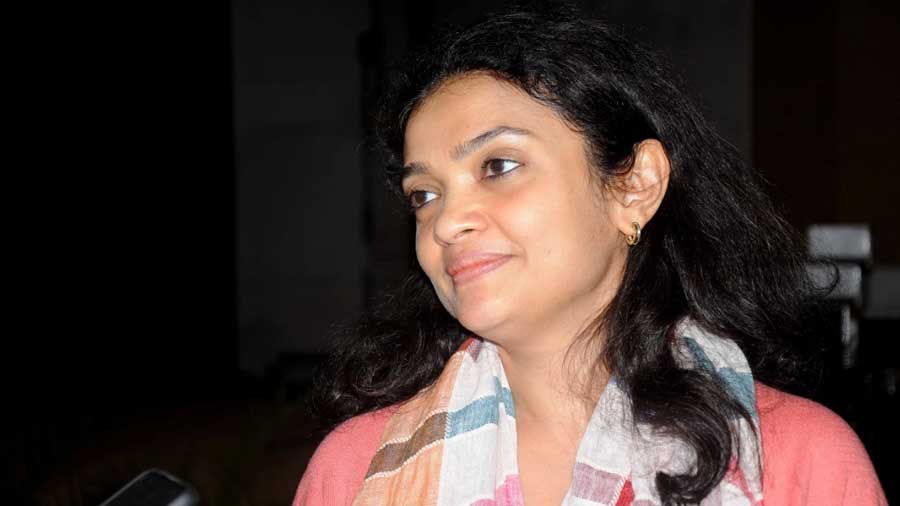 'Both Mandip and Anita are institutions and I had heard so much about them. But hearing from them live was a different experience,' Tolly Club member Shruti Bagrodia said
Ashim Paul
Backed by the Madhya Pradesh government, Mandip is now trying to achieve something similar by bringing the remaining dacoit families of the Chambal region into tourism. "The mothers and wives were the first to realise the usefulness of tourism. We hope to make the region a World Heritage Site someday as it is absolutely unique," said Mandip.
An adventurer, through and through
However, even with all the efforts, initiatives and expeditions, the fun and games didn't stop. Mandip, who loves to live life untethered, found himself in New Zealand bungee jumping. "They give you a funny certificate after, which talks about how idiotic someone can be to trust their life on a rubber band," joked Mandip.
The very next morning, he did a tandem skydive for the first time. "Anita was in India and when I told her that I did a bungee jump in the evening and a skydive in the morning, she told me that she would have killed me if I hadn't survived!" he exclaimed.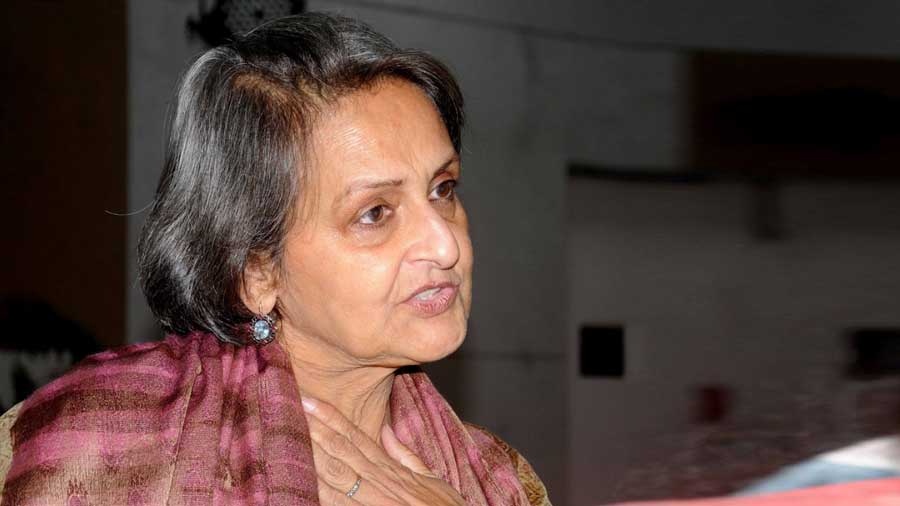 Anita Singh Soin has been Mandip's companion throughout his journey, accompanying him across seven continents
Ashim Paul
In 2009, he went to Mongolia to 'trample about' in the lands where Genghis Khan had ruled. Soon after, he trekked in areas near the Amazon and climbed the Huayna Picchu mountain. Mandip also fondly remembered his time in Namibia, where he travelled in bush planes around the coastal and desert areas, crossed the Tropic of Cancer and climbed the second-highest dune, The Big Daddy, in the Sossusvlei salt pan.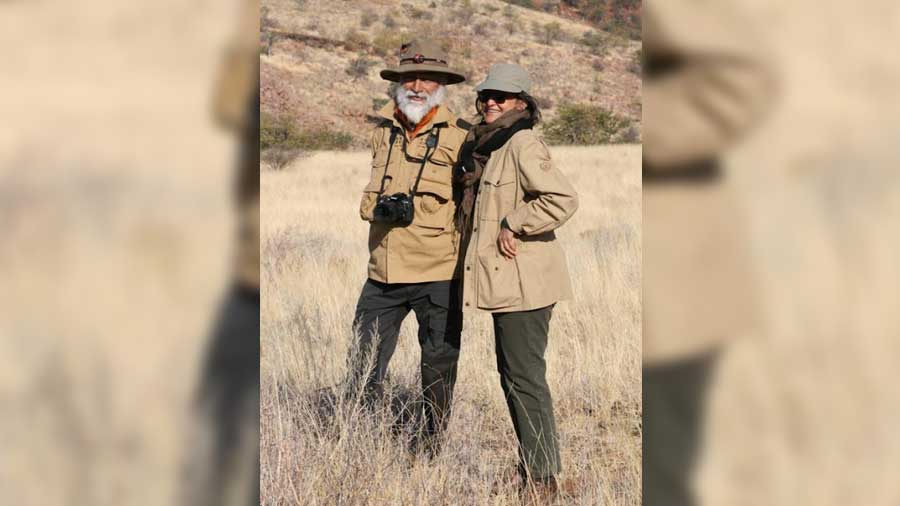 Mandip and Anita in Namibia
Courtesy: Mandip Singh Soin
In 2017, he went to the Antarctic, inspired by his Himraj's expedition to raise awareness on Project 2041, which campaigns for the continent to not be mined. "We went with 32 people and had a marvellous time looking at icebergs, whales and penguins. We all need to come together to protect the Antarctic, otherwise this chap might think that his fate is sealed," he quipped, pointing towards the picture of a seal.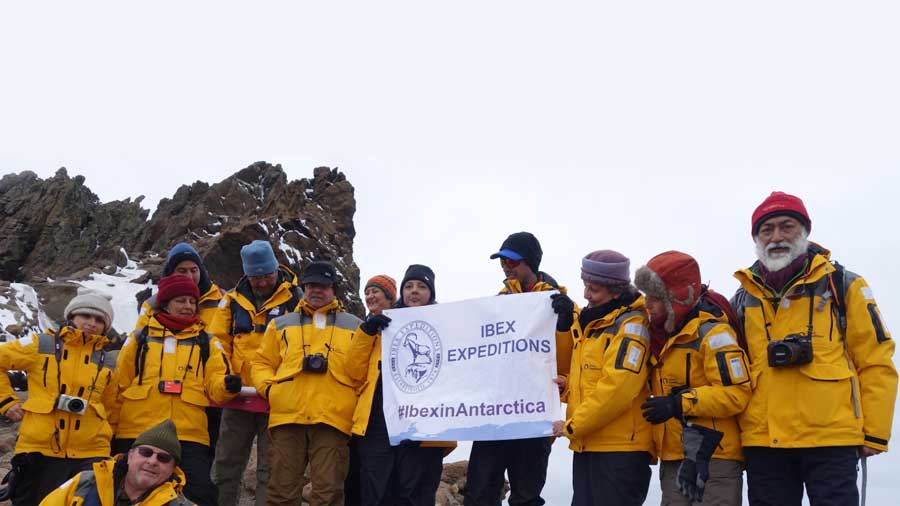 Mandip (extreme right) at Antarctica in 2017
Ibex Expeditions
Even the pandemic hasn't managed to dampen his spirit. In August 2021, he went on a trip to Ladakh with all Covid protocols in place. His group got special permission to visit Turtuk in Baltistan and went up to the India-Pakistan border.
"We used our visit to try and bring some development too. The raja of Turtuk has a beautiful house that has the potential to be converted into a museum and we are in talks with the Ministry of Culture to hopefully make it happen," he said.
His latest journey ended last week, after he took a five-day river cruise up the Brahmaputra river, followed by two days at a lodge in Kaziranga.
The bigger picture
As the founder-president of the Responsible Tourism Society of India, he campaigns for tourism that is sustainable and doesn't damage the environment. However, Mandip always looks at the bigger picture and his heart is set on creating a world of ecotourism. "There is a lot of work going on at the government level, but we need to take it to the civic society. If we don't force the government to act, temperatures will change, sea levels will rise and there will be a lot of other issues," he said.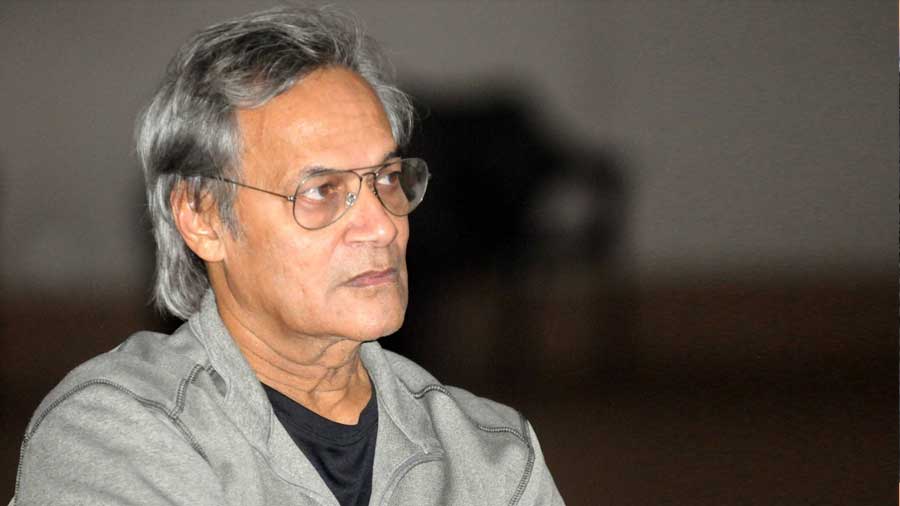 'Mandip's journey is one that transcends boundaries. He is truly a man for all seasons,' remarked Anil Mukerji, CEO of Tollygunge Club
Ashim Paul
As part of World Tourism Day celebrations in September this year, the Responsible Tourism Society of India also signed an MoU with the Tourism Ministry and the United Nations Environment Program to promote sustainable tourism. "It is time not just for organisations, but also travellers to become more responsible. We have also launched a Responsible Traveller Guideline to make travellers aware of their responsibilities and to inculcate the ethics of responsible tourism," he signed off.