She was a homemaker, a mother, a journalist and an interior designer. After her daughter and son flew the nest, each a successful entrepreneur in their own right, and after designing "114 restaurants" for Speciality Restaurants, Suchhanda Chatterjee, better known as Meenoo, has donned the hat of film producer.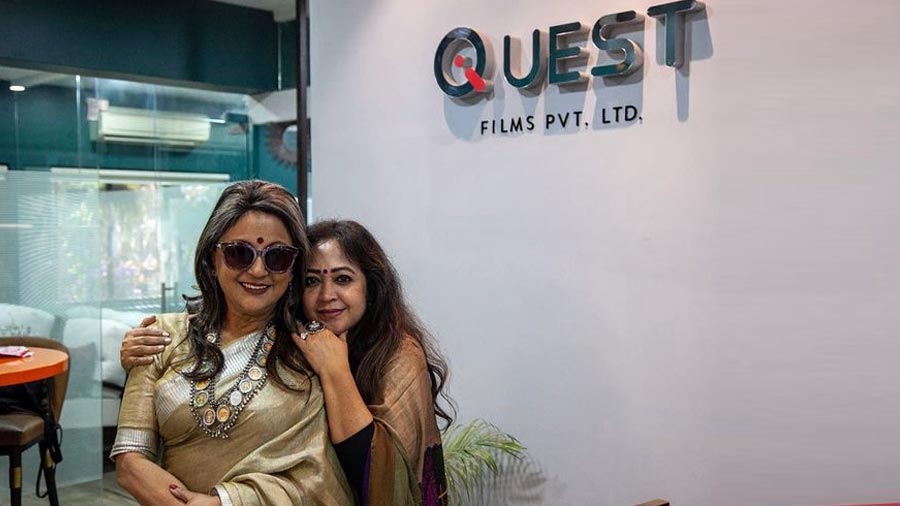 Aparna Sen and Suchhanda Chatterjee at the Quest Films office in Mumbai
Suchhanda Chatterjee/ Instagram
Quest Films Pvt Ltd, started in October 2019, with one film on its calendar — Aparna Sen's The Rapist, a hard-hitting, unrelenting look into what makes a man commit rape and its repercussion on the victim and their family, and on the rapist and their family. Co-produced with Applause Entertainment, the film starring Konkona Sen Sharma, Arjun Rampal and Tanmay Dhanania, had its world premier at the 26th Busan International Film Festival in 2021, where it jointly won the prestigious Kim Jiseok award.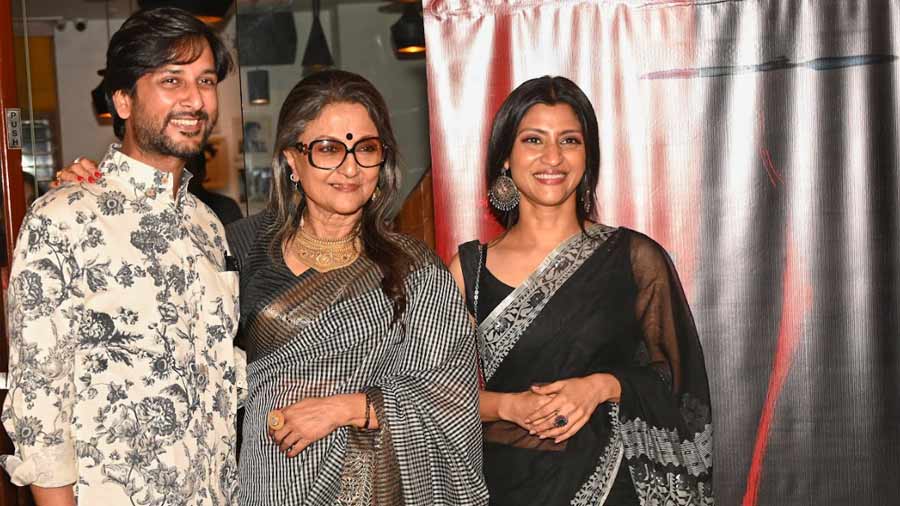 Director Aparna Sen (centre) with Tanmay Dhanania and Konkona Sen Sharma at Cafe Mezzuna (Forum Mall) for the after-party of The Rapist screening at KIFF
Amit Datta
"The minute I heard the story I knew I had to do it. It is a fantastic story. Once we signed up, I thought about doing the film under my own company's banner and that's how Quest Films started. Thankfully, Sameer Nair of Applause Entertainment believed in the story and came on board," said Chatterjee, who started Quest Films with Shubha Shetty, a veteran entertainment journalist.
Chatterjee had been dabbling in the written word, whether it was writing plays and staging them in her Lake Gardens para at age 18 or telling her son bedtime stories of adventures and mysteries or writing short stories to stave off boredom in between designing restaurants. One such story, Un.kahi, got turned into a short film that bagged awards at various film festivals including the Best Short Film in the Beijing International Film Festival. The film, directed by Samrat Dasgupta, told the story of two women, the bond of sisterhood and dealing with loss.
Not satisfied with just writing stories, Chatterjee donned the hat of creative producer for the anthology Forbidden Love on Zee5 – directed by four leading filmmakers, Pradeep Sarkar, Priyadarshan, Aniruddha Roy Chowdhury and Mahesh Manjrekar – and made a documentary film called Bonsai, on four established women and their passion for bonsai. 
"Not knowing filmmaking was never a deterrent. I always had experts to undertake the specifics and I was always eager to learn the process. I learnt on the job," said Chatterjee.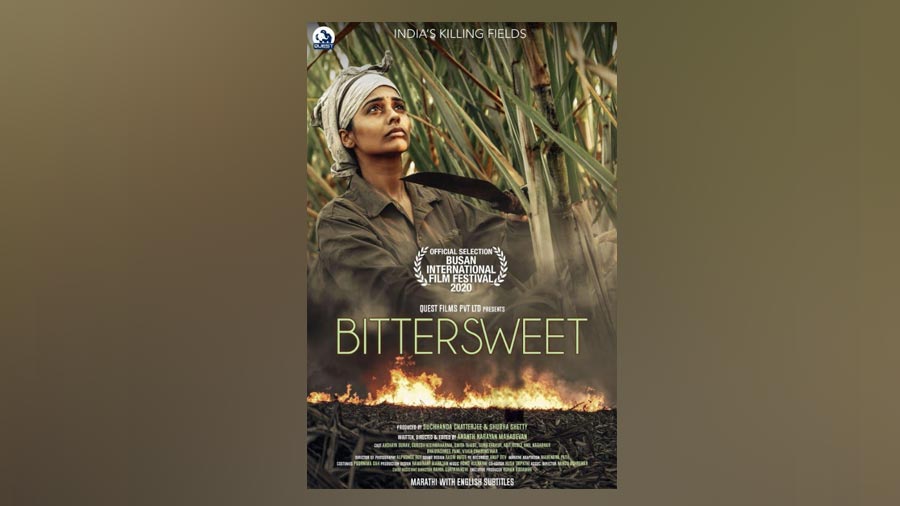 Poster of 'Bittersweet' directed by Anant Mahadevan
IMDB
'Bittersweet' tale
Quest Films was in the pre-production stage of The Rapist when veteran filmmaker Anant Mahadevan came to Chatterjee with the story of Bittersweet, about a girl in the village of Beed, who is forced to remove her womb to work in the sugarcane fields. "He told us everything was ready and he just needed the finance. I heard the story and I had to make it," said Chatterjee. Bittersweet, a Marathi film, also had its world premier at the Busan International Film Festival in 2020.
The fact that both Bittersweet and The Rapist are women-centric films was a happy coincidence for Chatterjee, who has had to hold her own in a man's world. "Our next film, Storyteller, has a male protagonist, so it is not like we are choosing a particular kind of story," said Chatterjee.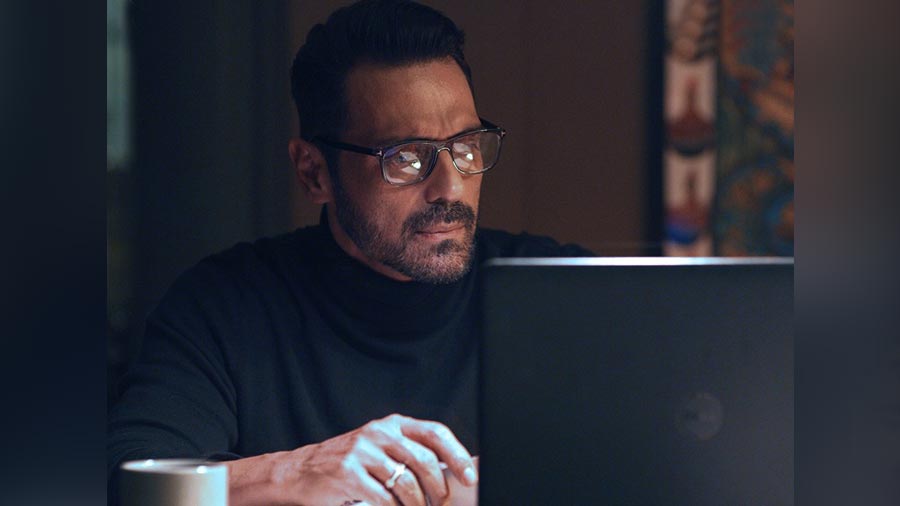 Arjun Rampal as Aftab Malik in 'The Rapist'
ApplauseSocial/Twitter
Being a producer is not an easy job according to Chatterjee. Not only does one have to know how to handle actors and directors, which in itself is not always easy, but being ready to handle all kinds of crises requires nerves of steel.
Roadblocks to 'The Rapist'
"We had already invested a lot of money in The Rapist and hired people for the company when the pandemic hit and the film had to be pushed back by a year. But that wasn't all. When the shoot schedule was finally fixed and we were supposed to start shooting in Delhi in the first week of March, suddenly the DOP left, the EP left, the line producer left. They all quit just 10 days before we were supposed to start shooting," recalled Chatterjee.
"This was our first big film, so we were all pretty tense. Then the line producer from Delhi even threatened me saying that he would make sure that we couldn't shoot in Delhi. We had no idea what to do. I just told everyone to stay calm and that we would figure something out. We got in touch with Ayananka Bose (cinematographer for Bolly biggies like Race 3, Kick, Student of the Year and Force) and he didn't even charge us his usual fees. He said he would do it for the amount we were giving the previous DOP. A director friend put me in touch with an EP, who saved the day. He found us the line producer in Delhi," said Chatterjee.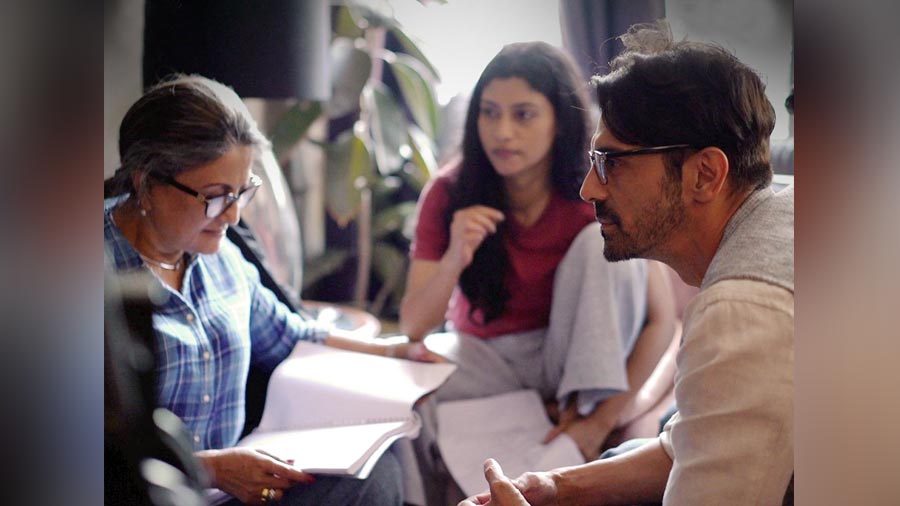 Director Aparna Sen with Konkona Sen Sharma and Arjun Rampal on the sets of 'The Rapist'
ApplauseSocial/Twitter
The shoot progressed as per schedule but it wasn't the end of troubles. COVID norms loomed large with the rule that even if one person in the unit was positive the entire team would have to isolate. "We had got dates from Arjun Rampal with difficulty and Konkona was supposed to shoot for another film three days after ours. So if we had to stop shooting, the film wouldn't have been made," said Chatterjee. On top of that the previous line producer had actually come to gherao the shoot to intimidate Aparna Sen. "I just told our line producer that Aparna di shouldn't know. And she didn't. We managed to pull the shoot off without any more hitches," said Chatterjee.
Surviving in a man's world… you have to hold your ground
"Surviving in a man's world is all about the image you project and if you project your fear it is difficult. When directors are being difficult about taking on a film you have to hold your ground, because if one director doesn't want to make it someone else will. You can't give in. You have to keep your softer side in check," she added.
Quest Films' next project is Storyteller with Jio Studios and Prolific Productions. Directed by Anant Mahadevan, it is a short Tarini Khuro story by Satyajit Ray. "Ray had written this story after one of his stories was appropriated by Hollywood. A Hollywood agent had come to Ray asking for a story that he could option in the US. But he sold the story to someone else and that story became E.T. the Extra Terrestrial. Steven Spielberg didn't know and the film changed a bit, but the core story was Ray's. So he wrote this story on plagiarism. It is a beautiful story. Paresh Rawal is playing Tarini Khuro. He always wanted to play a Bengali babu. He was so excited!" said Chatterjee.
Quest Films might just be getting started but with five-six films on the rolls they have a pretty full calendar for the next two years.
"We have two more films lined up. We are also collecting many short stories to develop into films. Whenever I have free time I start looking for stories and have created quite a dossier. We have developed all the stories, now we have to option them. Optioning stories is difficult especially till at least two of our films release and people get to know what kind of productions we do," said Chatterjee.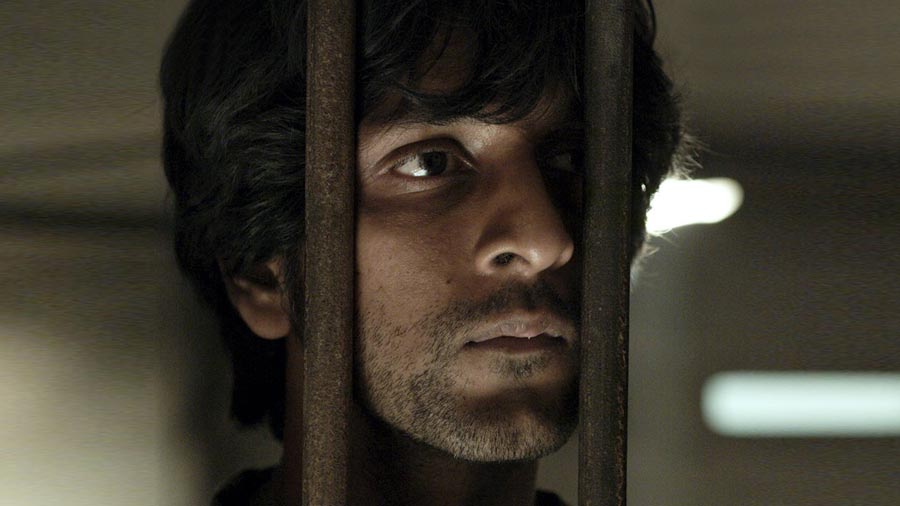 Tanmay Dhanania as Prasad Singh in 'The Rapist'
ApplauseSocial/Twitter
With The Rapist, which was screened at The Kolkata International Film Festival on May 1, receiving critical acclaim around the world, the problem of people learning about the work Quest Films is doing is not going to be difficult.