Sourav Ganguly was as usual the cynosure of all eyes at an event organised by Bengal Peerless recently, at The Park. The evening saw 'Dada' talk leadership. The occasion also celebrated Azadi Ka Amrit Mahotsav and Netaji Subhas Chandra Bose's 125 birth anniversary. The guests also witnessed the unveiling of a couple of songs which have been sung by Usha Uthup, dedicated to Sourav and Bose. We later caught up with 'Maharaj' and chatted about his viral 50th birthday celebrations in London on July 8 and more. 
The pictures and videos from your birthday were so much fun!
All scripted and directed by Sana (daughter) and the team! (Laughs) I had a great birthday. My family and friends were there. (The dance video) was shot next to my home (in London). It was midnight.
Has life changed in any way?
Not really... it's just work... I need some free time. 
It's been on your wish list for a long time...
But it will happen soon...
Do you see life in a different lens?
I am fortunate enough that I get to do what I want. Not many are.
Did you have a birthday wish this time?
Nothing in particular. I wanted to be with everyone. Sana studies in the UK. So, she couldn't join us here in Calcutta, so we decided to join her and spent time with her. Everyone was there... Sana and Dona (wife). Unfortunately, my mother wasn't there. She did not travel. People who work with me... friends, people I work with on the board (BCCI).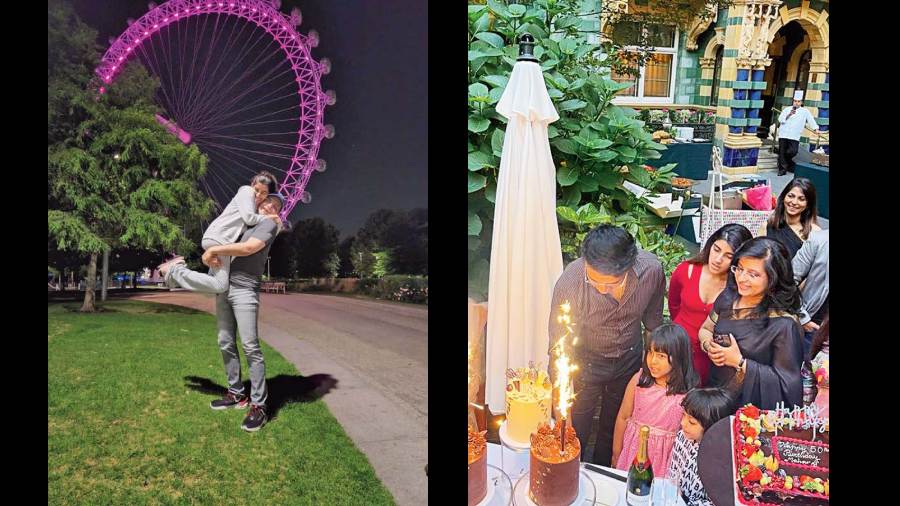 Snapshots from Sourav's 50th birthday celebrations album.
Picture courtesy: Dona Ganguly
What was the most precious gift that you got?
I think the time I got with Sana, Dona and the close people... that was very precious.
How do you look back at a wonderful journey you've had?
I have been fortunate. Thank god for everything I have achieved. And, for all the opportunities that have been given to me. Success is also because of the opportunities you get. So far it's been great and hopefully it will be so till whatever time I will live.
Who have been your icons?
Many. I come from a football-loving city. So, I love Diego Maradona. He was a champion. Then, I liked Roger Federer. Also, (Sunil) Gavaskar, Kapil Dev,
M.S. Dhoni, Sachin (Tendulkar), Virat (Kohli), Rahul (Dravid), Steve Waugh. These are people I have been fortunate enough to play with and see closely. All of them have influenced me in different ways.
Did your leadership style imbibe from others?
It was mine, but I learnt a lot in my journey. Cricket teaches you a lot... being put in difficult situations and to take decisions in difficult situations. I think that has helped.
The many moods of Sourav
What's been the secret of your time management?
That's why I say I need free time! (Laughs) I don't know how I do it, I just do it. I deal with it...
Are you still on the plane all the time?
No, I don't do that. I make sure flights and travel are well-planned. I am not on the plane all the time.
What do you want from life at this stage?
I want to spend it happily, work-wise, personally... be healthy. I want Sana to do well. She is all over the place at the moment, but hopefully, she'll be fine as she gets older.
What was the last film you watched?
I think the last film I watched was Bhool Bhulaiyaa 2. I like cinema. I don't judge movies. I just watch movies.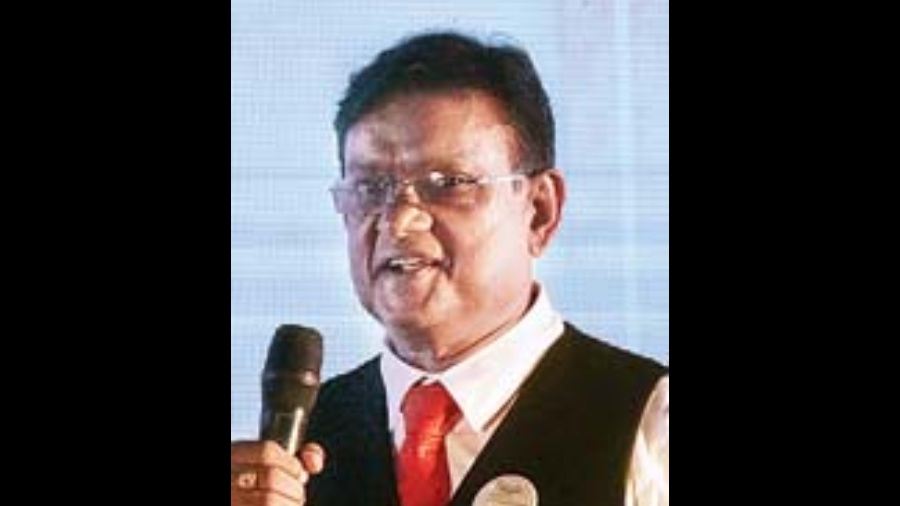 Ketan Sengupta, CEO of Bengal Peerless Housing Development Company
"This song, Dada we love you is unique. It describes the love of the people for Dada, love of Indians for Dada... his greatness as a player and how he helped India come back to the winning streak. This song has been sung by Usha Uthup in English, which is I think the first song on Dada in English and that is the big advantage because this can be understood by the fans of Dada from all corners of the globe.... This song will be having a gala launch soon
Ketan Sengupta, CEO of Bengal Peerless Housing Development Company, who has penned the lyrics