Brand Burima, synonymous with fireworks in Bengal, seems to be ageless. Kali Puja in the 1980s and '90s would remain incomplete without Burima's chocolate bombs. Chocolate bombs have long been banned but brand Burima lives on, selling other fireworks.
The small photograph of Burima on the packets is that of Annapurna Das from Faridpur (now in Bangladesh) who reached India almost penniless and homeless after Partition.
Early days
With her two daughters and a son in tow, Annapurna crossed the border like a million others not knowing what the future had in store for her. Like many others, she lost all her valuables on the way and was left only with a little money she had managed to hide.
Devastated by the Partition, her undying zeal to achieve something kept her going. Gradually, through hard work, she built a brand that not only supported her family but gave her a much-needed identity.
Annapurna initially lived in a refugee camp at Gangarampur in West Dinajpur with her family and would sell vegetables for a livelihood. After some time, she learnt how to make bidis and set up a small unit. But her urge to achieve more kept her going. Around 1952-53, she came to Belur and settled there with her son. By then, her daughters were married off. The house at 6, Shibchandra Chatterjee Lane, where she lived, had a room and a small shop, where she sold stationery items. Annapurna hardly made any profit from the shop and was on the lookout for something lucrative. She decided to sell seasonal items. During Saraswati Puja, she would buy (Saraswati) idols and sell them. Since there were no potters in the vicinity, the idols were sold out in no time. During Holi, she sold aabir and one Kali Puja, she sold crackers she had bought from Bankra and Udainarayanpur in Howrah. But the police shut her shop as she had no fire safety licence to trade in crackers.
Cracker of a beginning
Determined to carry on her business, Annapurna procured a licence and started selling crackers sourced from Bankra. She started with just Rs 100. She also learnt the recipe of making crackers, especially 'bombs' from Akbar Ali. The same year, she started manufacturing crackers and they were an instant hit.
Burima is 'born'
Annapurna was popular among kids of the area. Her shop always had candies for children as her shop was located near a school. The children who made a beeline for her shop started calling her Burima because of her grey hair. Riding the Burima crest, her son branded the products, especially the chocolate bombs, as 'Burimar chocolate bomb'. Her brand gained popularity and she shifted base to the family's present location in Peary Mohan Mukherjee Street, Belur.
No looking back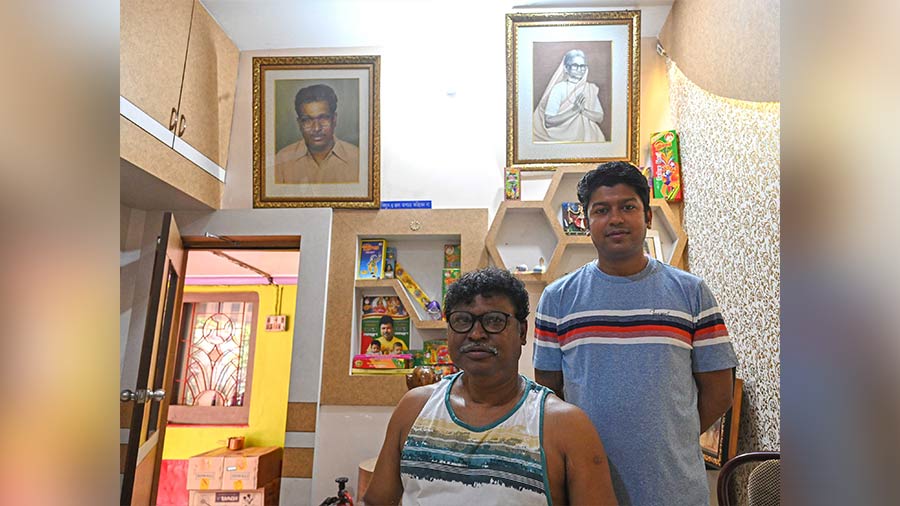 The business is now managed by Annapurna Das' great grandson Sumit and his father Suman
The success of Burima bombs led to two factories being set up, one at Madhyamgram and another at Dankuni. "Chocolate bomb was banned and the factories had to be shut down. But the family started selling fireworks," said her great grandson Sumit Das, who now handles the business with his father Suman. They are now into selling green fireworks and have also delved into film production.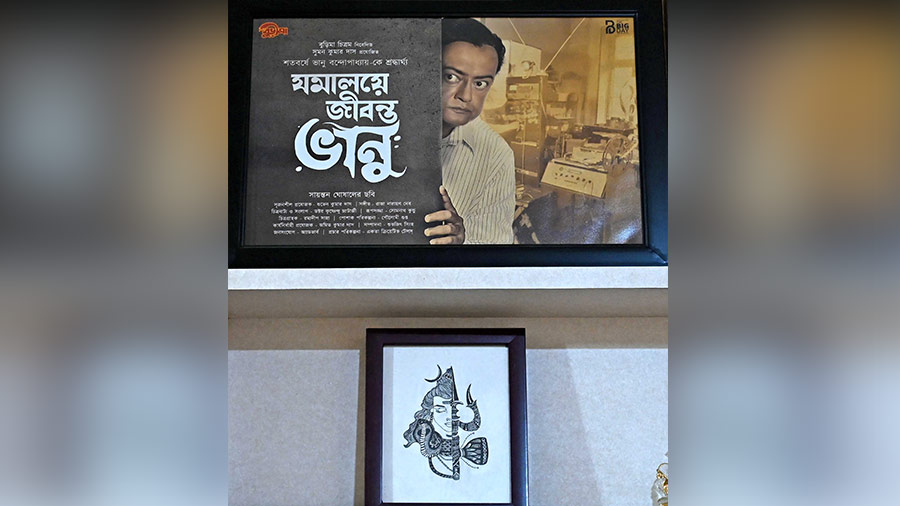 Jomaloye Jibanto Bhanu, a film to pay tribute to the iconic Bhanu Bandopadhyay on his 101st birth anniversary, was produced by Burima Chitram in 2022. Noted filmstar Saswata Chatterjee acted in the lead role
Keeping the legacy alive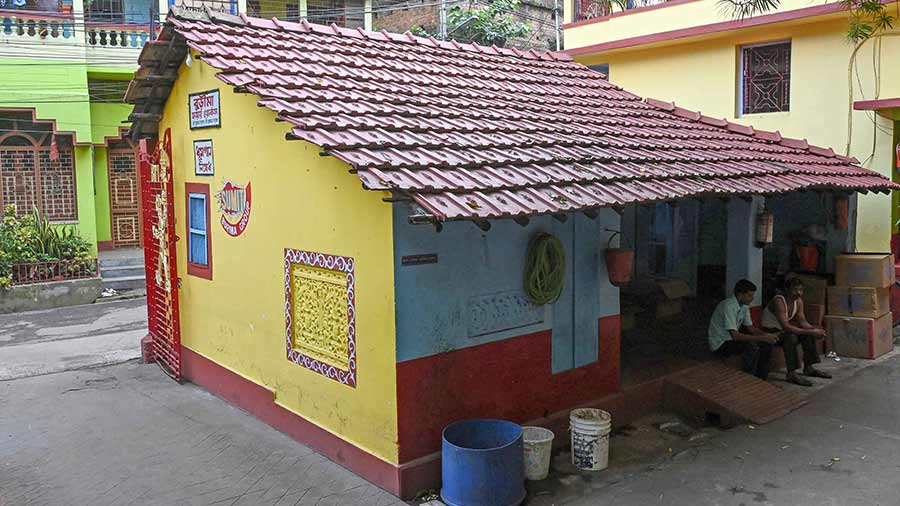 The tiled house Burima built after moving to Belur has been preserved
The tiled house Burima built after moving to Belur has been preserved. Burima lives on not only through her entrepreneurial venture but also the social work she did. She passed away in 1995 but the local residents fondly remember her. The kids who once frequented her shop for goodies have all grown old, but they clearly remember the smiling 'Burima'.