My cricket team on the Kolkata Maidan through the Eighties was Friends Vohra Cricket Club. 
This team was a collection of post-teens from central Calcutta that competed with players bigger built and at least 10 years older. 
The team of Gujaratis was named Friends Vohra, even though there was no Bohra (Muslim) in it. 
The team developed a reputation for being bowled out for paltry scores and then bowling the best Maidan team out for less than 20.  
We became giant killers. We chased down some of the largest scores of 150 and above with wickets to spare. Our short leg stood next to the batsman without shin guards. Our tailender would hit the fastest Maidan bowler straight over his head for six. Half the Maidan teams would turn around and watch our matches while continuing to play theirs. When the best Maidan teams saw their names against ours on a draw sheet, the word would go around ("Ho gaya"). 
The one oddity in this team of young Turks was our spinner. He was 43.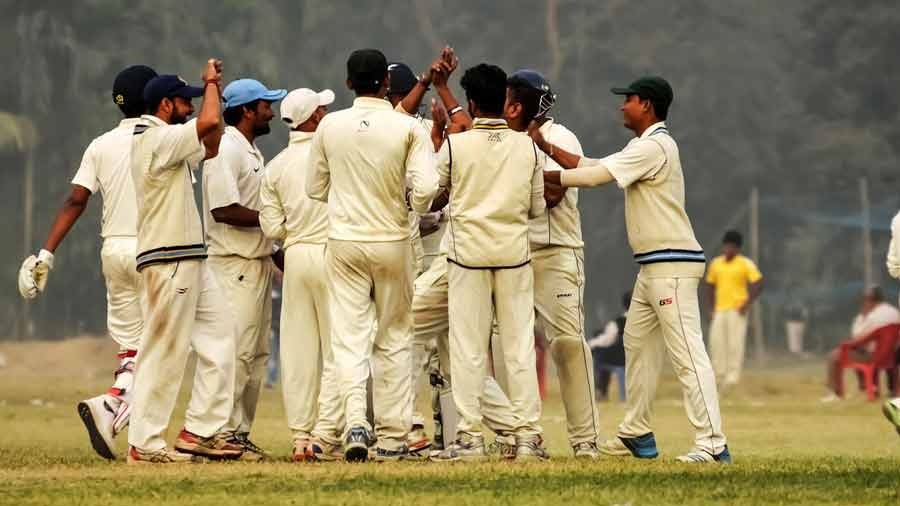 Balabhai, at 43, was the one oddity in a team of young Turks at the Maidan
iStock
Balabhai had no business being in our side because he was our father's age. He had no business being in our team because there was no guarantee his wife would not sit him down on the morning of a needle match and say "Bau thyu! (You have played enough)" He had no business being considered because he had never run a quick single in his life. There was no place safe for him on the field so we would put him behind the wicketkeeper.
For one reason. Balabhai limped.
Discipline, mystique, validation
Balabhai's left leg was shorter. He wore keds while we wore boots. He took a three-step run up whereas we ran into bowl. He shuffled from position to position between overs whereas we skipped.
But because Balabhai was dismissed as one-legged, he worked harder. Because most batsmen relaxed when they saw that he did not take a run-up, he surprised them by dropping short of a good length middle-and-off over after over. Because most Maidan batsmen felt he was a pushover, he developed a mystique.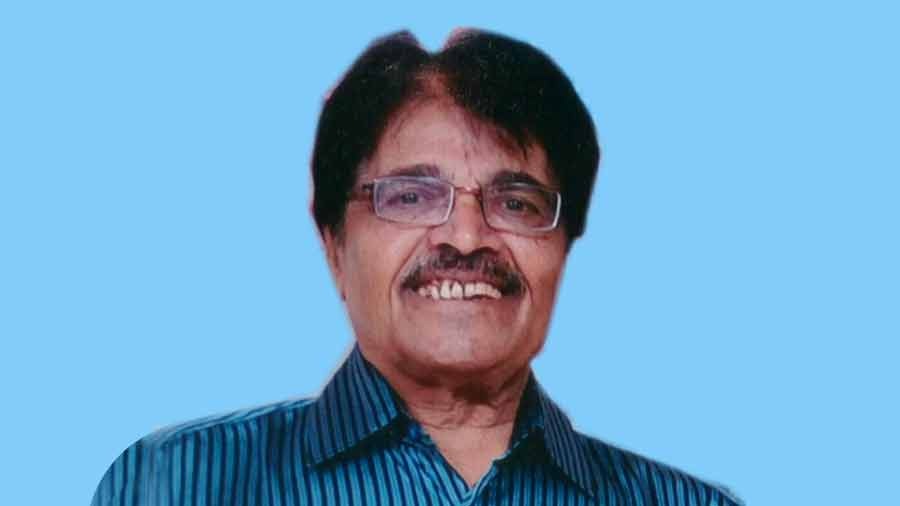 A slave of discipline, Balabhai could drop the ball on an 'athanni'
This is how. Before each delivery, Balabhai would hold his left arm at a right angle with the ball in it — the letter L. The ball would be exposed to the batsman. His right hand would then be turned to meet the left. Once the two hands were clasped and the ball was covered, both arms would be withdrawn a few inches backwards. The trigger would be cocked. He would then stare down the batsman — the nunchaku moment.
Balabhai was a slave of discipline. He could drop the ball on an athanni. When the batsman had been anaesthetised into believing that the next ball would be the same as the previous 13, Balabhai would flight. The batsman, liberated, would skip eagerly out to romance the half volley; the ball would deceive and the wicketkeeper would do the rest.
"Hnaay! Joyuuuu? (Seen)" Balabhai would smirk in a nasal voice and turn to mid-on and mid-off for validation while he kept limping ahead towards the team — his son's age — to drown him. The next 90 seconds would be spent explaining how he had thought the batsman out, which was his way of convincing himself that he still had it in him — to retain his place in the team, the Maidan and the world. He wasn't really talking to us; he was engaging for himself and with himself.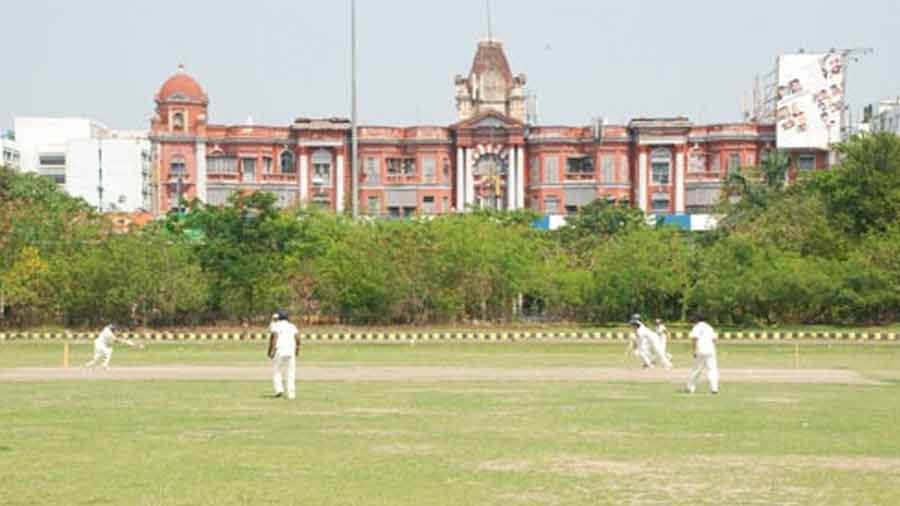 Explaining how he had thought the batsman out was his way of convincing himself that he still had it in him — to retain his place in the team, the Maidan and the world
CAB
Minority with fist raised at the imperious
We played together for more than a decade by which time Balabhai moved into his 50s, possibly becoming the oldest active player on the Maidan. Then one day, Friends Vohra dissolved; its players scattered. He would occasionally call me out of the blue: "Moooddddar? Hoon kaun? (Mudar, who am I)" I would reply with a yawn: "Balabhai." He would turn to friends and hangers-on around his Amartalla gaddi and proudly nod his head: "Joyu?! Odkhay chhey! (Seen? He still remembers)"
Balabhai was a middling kind of shop owner in the human sea of Amartalla Street. But in this search for visibility, there was one space where he excelled. In his mind; in his past; in his memories. This is where he 'lived'. This life had not disappeared into a black hole referred to as the 'past'; this existence was life-kissed each time he narrated across the gaddi to a willing listener about that turn in the match, turn in the wicket and turn of the leg break.
In this narrative, there was no limp; in this narrative, he was the Chandra crusading on behalf of a limb that would not move; he was the minority with a fist raised against the imperious. And in this space that he had created for himself, he would weave a story about how the ball had curved into the right-handed batsman and snapped away on pitching or how it had kissed the edge to second slip or how it had deceived a heaving blade to become a furiously spinning mishit over gully.
In this narrative, [he had] no limp; in this narrative, he was the Chandra crusading on behalf of a limb that would not move; he was the minority with a fist raised against the imperious
Each time he related this, he would involuntarily turn his arm over to explain the trajectory, spin vigour or ball direction. When a long-waiting customer attempted to interject the narrative with a request for 500 grams of something urgently needed at home, Balabhai would dismissively instruct "Jaraak phari ne aanv ne? (Can you take a round and come back later)"
A few years ago, we arranged a Friends Vohra reunion at Dalhousie Institute. Balabhai's son held his hand and ushered him in. The old man walked slowly. He shuffled. The old limp. Slower gait. Age and disease were sitting on him. But when he reached our table in the garden area, he was transformed. He wasn't just meeting old team-mates; he was picking up from a match he had played 31 years ago with figures of 5 for 18. "Arre, Mooddaar, Bakhda, Atul, yaad aavay chhey ne! Ball kem phayro…? (Don't you remember how the ball had spun)"
A few weeks later, his son called to tell us: "Pappa couldn't sleep out of excitement for a week before the reunion. He kept saying 'Manay javaanu chhey (I must go)'. And after he had met you team members, he told me 'Bau khush chhu. Majaa aavai gayi (I am very happy. I had good fun). I don't want anything more. I met my team members. Now I can die in peace.'"
He passed away a month later.