Aindrila Sharma's battle against cancer is inspirational, and her grit indomitable. The 24-year-old actor, who battled against a Primitive Neuro-Ectodermal Tumor (PNET) in the spine in 2015 and a relapse in 2021, completed the last leg of her treatment in December 2021 and nurtured herself back to health, much to the relief of her family, friends and fans. 
The actor recently took a trip — after almost three years — to north Bengal and visited Lataguri, Lava and Lolegaon with her elder sister and boyfriend Sabyasachi. When My Kolkata spoke to her, the actor, who is now back in the city, shared, "I had never been to north Bengal. I love beaches and Sabyasachi loves mountains. This time, we wanted to go somewhere nearby and did not want to take a trip to Digha or Mandarmani." 
Still in awe of the picturesque setting, she reminisced, "My most memorable moment from the trip will be the jungle safari and watching the sun rise between the trees. Although we could not spot an elephant, we did see some peacocks and deers!" 
On the work front, Aindrila has recently shot for an episode of the popular Bengali television show Didi No. 1 and is gearing up for some new projects.
Here are some glimpses from Aindrila's vacay, radiating in her zest for life and positivity.
Starting the journey:
Aindrila looked resplendent in an orange number and turquoise blue coat, nailing the airport look. Keeping it practical, the sneakers and that cuppa were perfect accompaniments to set off.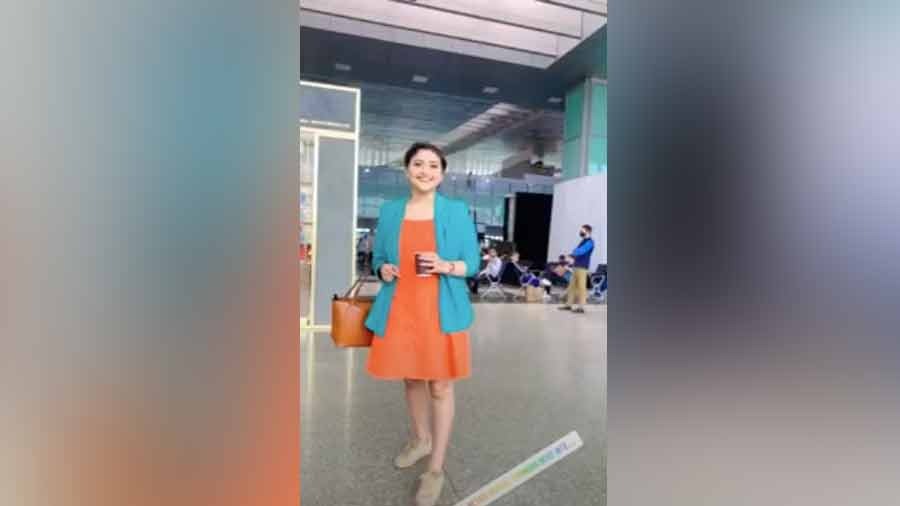 One with the group
Her groupfie before taking off is all of us putting up a quick IG story before it's time to put the phone on airplane mode.
A pop-up wall at Lataguri calls for a click
Acing the fashion game and putting a pop-up wall to good use, Aindrila's colour-blocking photo has us bookmarking it.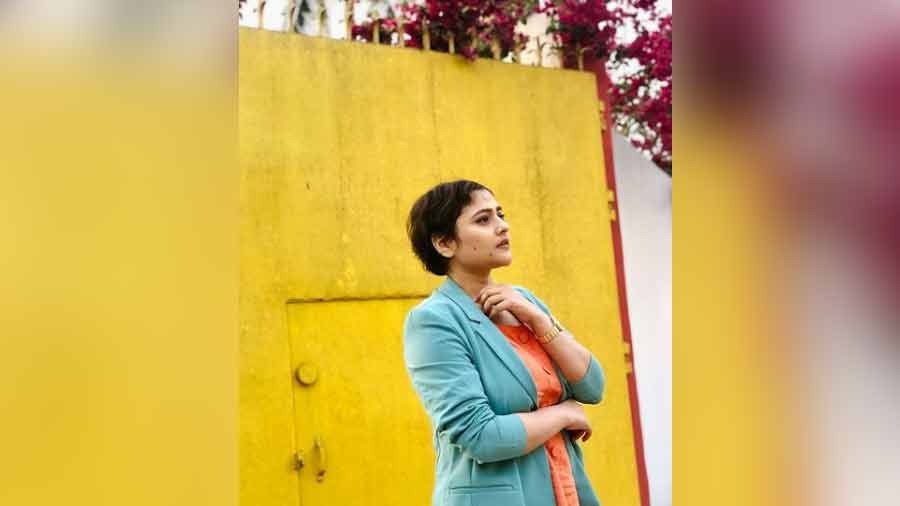 Music, camping and bonfire
What could be better than immersing one's self in local songs with the bonfire adding to the mood? A long-due trip after an uphill battle is what memories are made of. Also, camping in Dooars? What fun!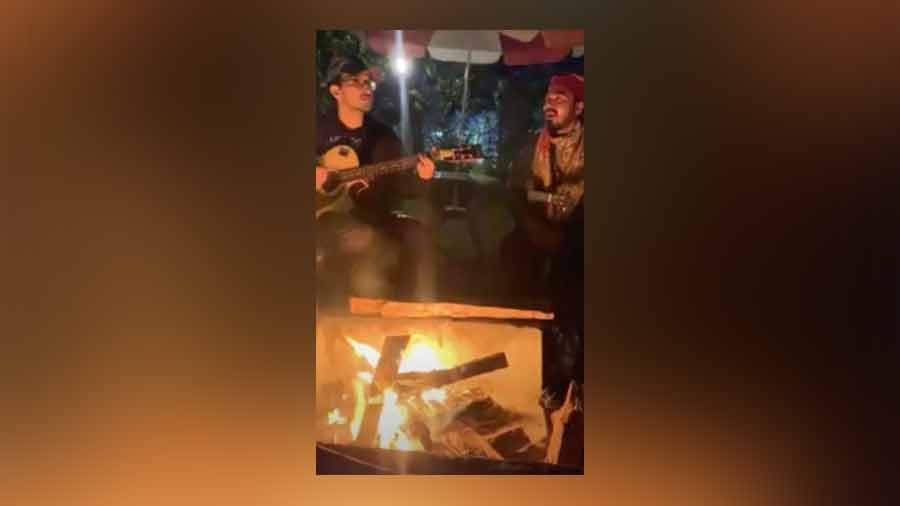 Barbeque and music by the bonfire
How can a musical evening come to an end without delish looking barbeque? Aindrila's Dooars snippets are already making us plan a trip!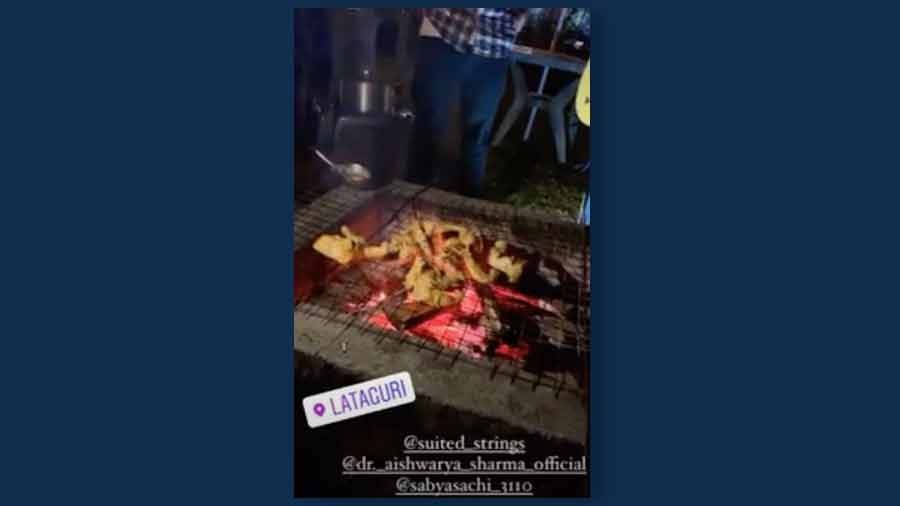 Moments by the Murti river
A trip to the Murti river is incomplete without dipping your toes in the pristine water and a candid portrait.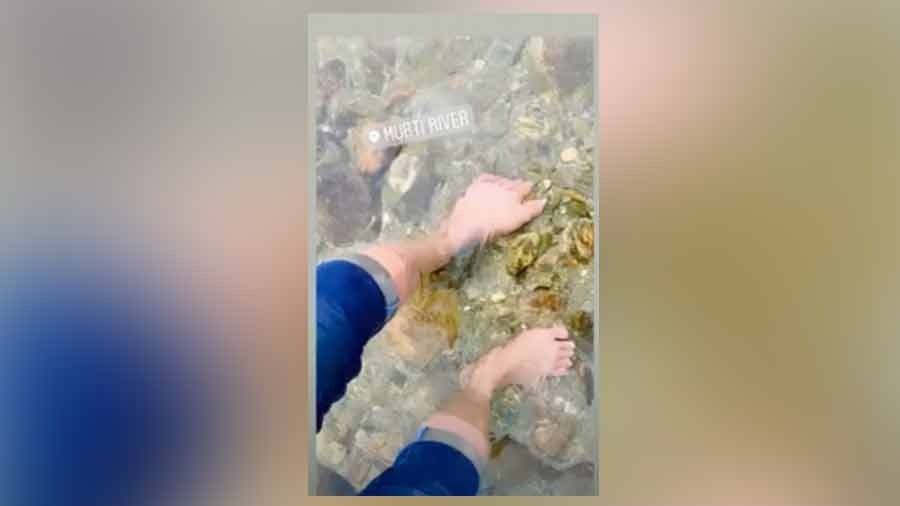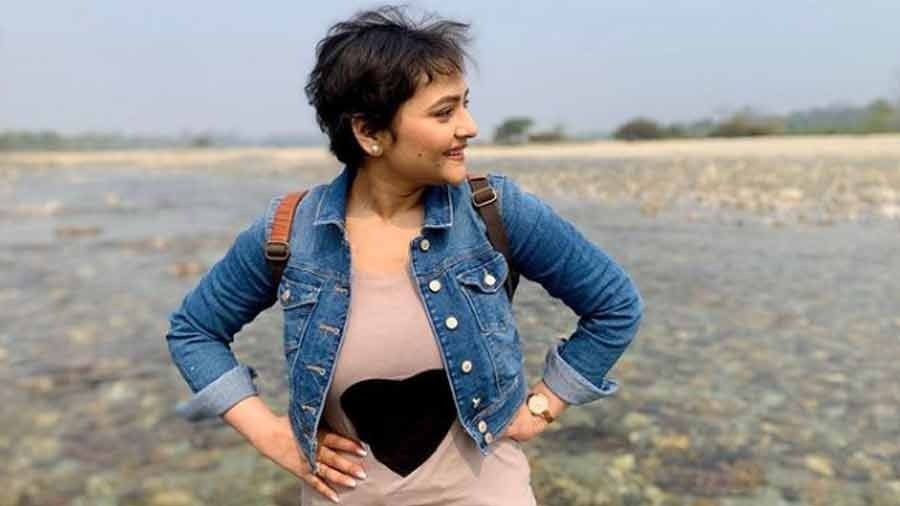 Tea for thoughts?
Lost in thoughts at Mission Hill Tea Cafe in a pink sweater and blue jeans, Aindrila's itinerary has got us taking notes of places to visit and her vacation lookbook.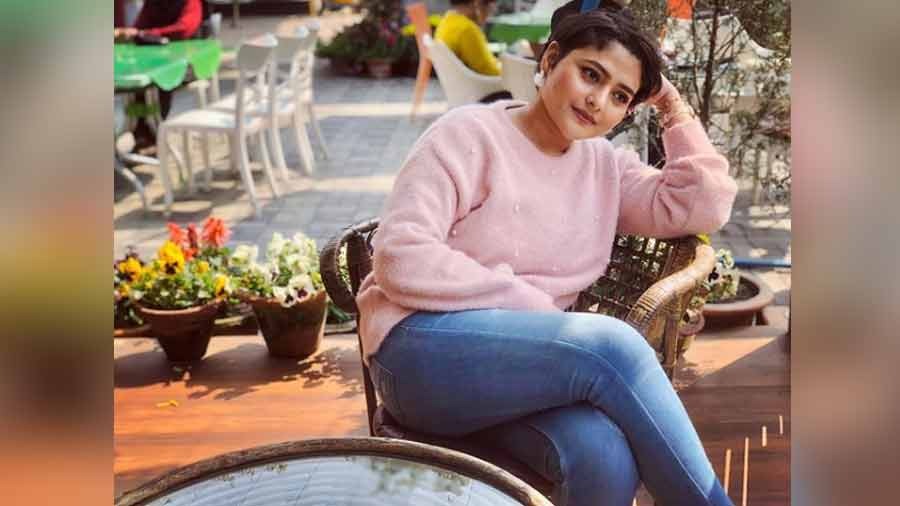 Morning with a view
The actor, with 117K followers on Instagram, shared a glimpse of life in the hills for her fans.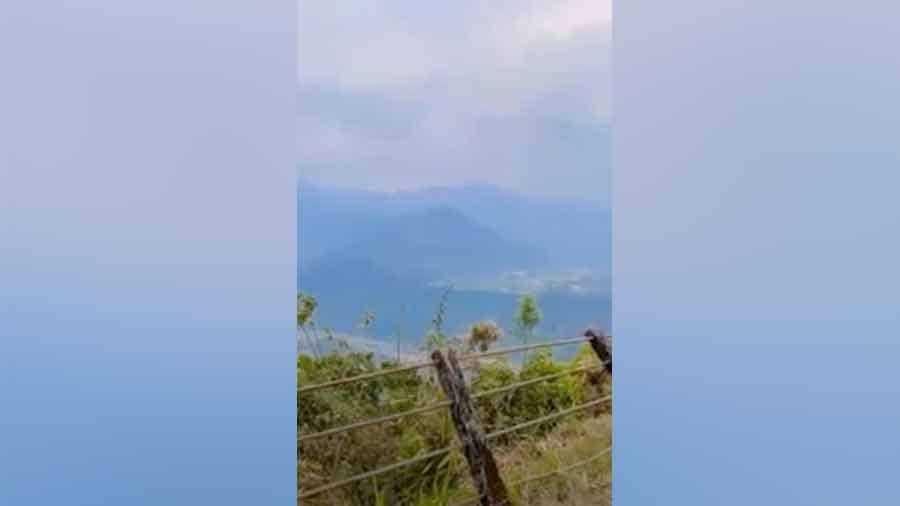 Making new friends
Aindrila, who is a dog mamma herself, took no time to befriend a munchkin from the mountains.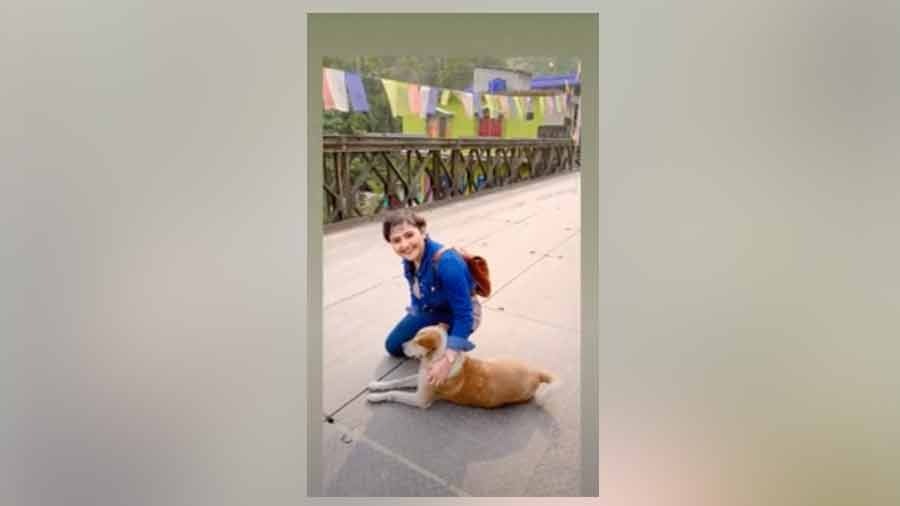 One with the sibling, and one with the beau
Aindrila, in a candid conversation with us last November, shared how, along with her parents, her elder sibling and boyfriend Sabyasachi have been her pillars of strength in her battle against cancer. No wonder she had them by her side on this trip too!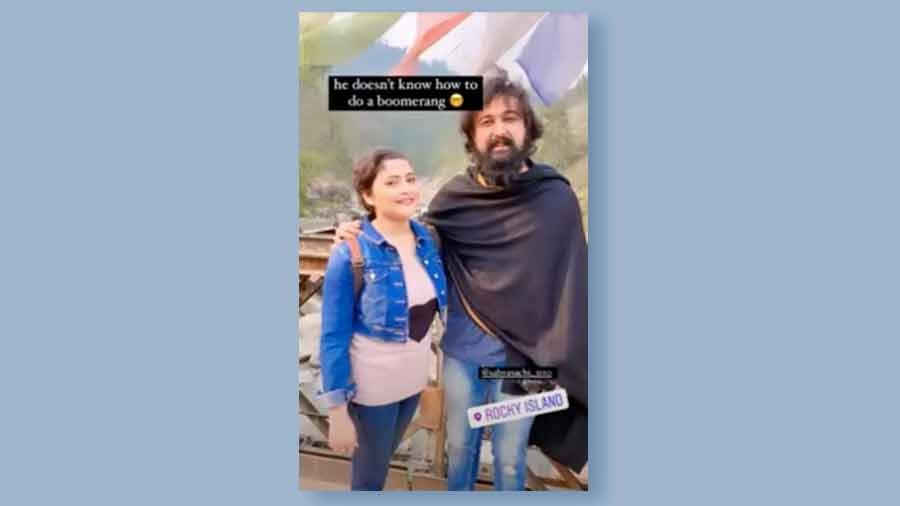 Mountain Maggi, Darjeeling tea, dusk and grooving on the palindrome
From enjoying Darjeeling tea, digging into mountain Maggi, taking a breather to enjoy the sunset and tripping on the latest viral number Doobey from Gehraiyaan, Aindrila's north Bengal trip wrap was all kinds of heartening.