With Easter Sunday coming up, the world is waiting with bated breath for several resurrections. Neo-Nazis in Ukraine are anticipating the resurrection of Adolf Hitler while Vladimir Putin has finalised his plans with Kremlin officials to be resurrected as the love child of Peter the Great and Joseph Stalin upon his burial in 2052. 
Over in India, most of the country is restless for the resurrection of the economy while the BJP is praying for the resurrection of Jawaharlal Nehru, as a living scapegoat is better than a dead one.  In North Korea, Kim Jong-un declares that he does not believe in resurrections since his family dictatorship is a necrocracy where the dead never die. 
Meanwhile, Jared Kushner, the leader of the Middle East Peace Plan, has been informed by both Israeli and Palestine representatives that his wait for the resurrection of common sense is fruitless since he did not have it in the first place. Elsewhere, the likes of Bashar al-Assad, Alexander Lukashenko and Abdel Fattah el-Sisi intend to skip Easter celebrations as they are in no hurry for a resurrection of their conscience.
Wondering what else happened while you tried to resurrect your toxic relationship and pass off drunk texts to your ex as Easter Eggs? Here's presenting the top stories from the week that should have been.
April 11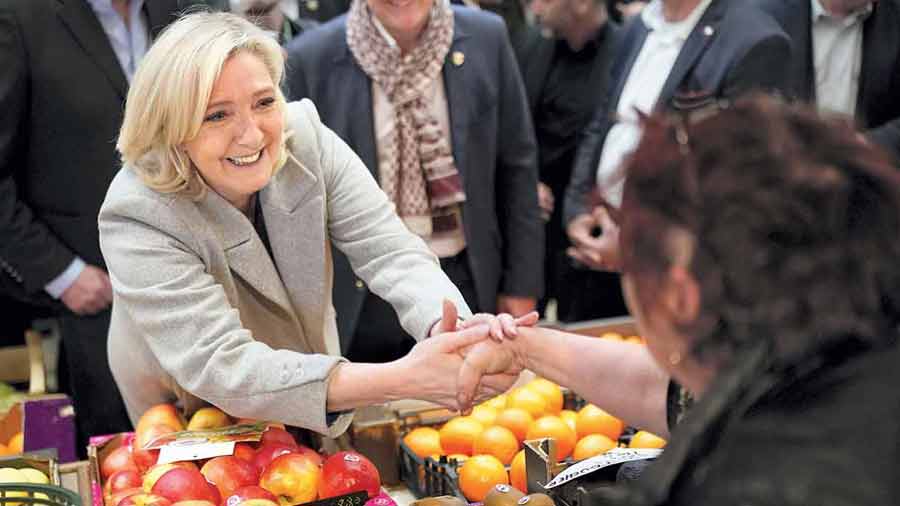 In a veiled warning to Marine Le Pen, incumbent French President Emmanuel Macron asserts in a rally that he knows 'multiple ways to skin a cat'
TT archives
In a groundbreaking report, political researchers in France have identified a new phenomenon called the "fantastic feline effect" through which, they argue, a constant stream of selfies with cats has boosted presidential candidate Marine Le Pen's electability despite her controversial stance on immigration, Islam and same-sex marriage. A day after the report's publication, Donald Trump is spotted feeding stray cats in New York City.
Thousands of Russian soldiers in Ukraine are growing disillusioned thanks to Ukrainian techies intercepting Russian ham radio signals and broadcasting songs of American pop stars. Learning this, Twitter users in India suggest broadcasting Dhinchak Pooja's songs instead, to drive the Russian soldiers out of Ukraine altogether.
April 12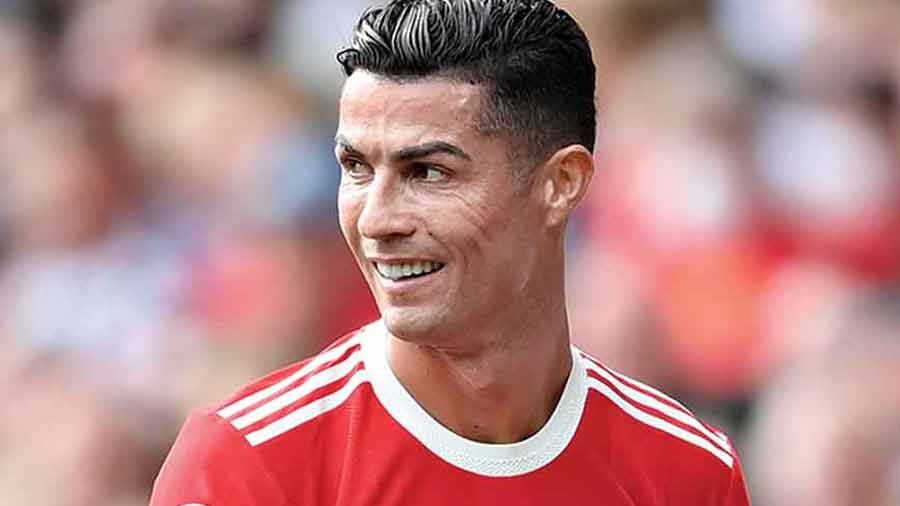 Cristiano Ronaldo agrees to sponsoring a Paris trip on the condition that his beneficiary posts at least 20 Instagram stories about the CR7 hotel in the French capital
TT archives
The mother of the 14-year-old football fan whose mobile phone was smashed by Cristiano Ronaldo in a fit of rage after a Premier League match has asked the Portuguese superstar to compensate her son by sponsoring his dream trip to Paris where the boy intends to watch Lionel Messi in action.
Hyderabad City Police have apologised for their laxity in not acting against an unruly horde of Sunrisers Hyderabad (SRH) fans who created a ruckus in pockets of Telangana's capital in the wake of SRH's loss to the Gujarat Titans in the IPL. The police department said that their inaction was down to them mistaking the SRH fans for RSS karyakartas on account of their saffron flags.
April 13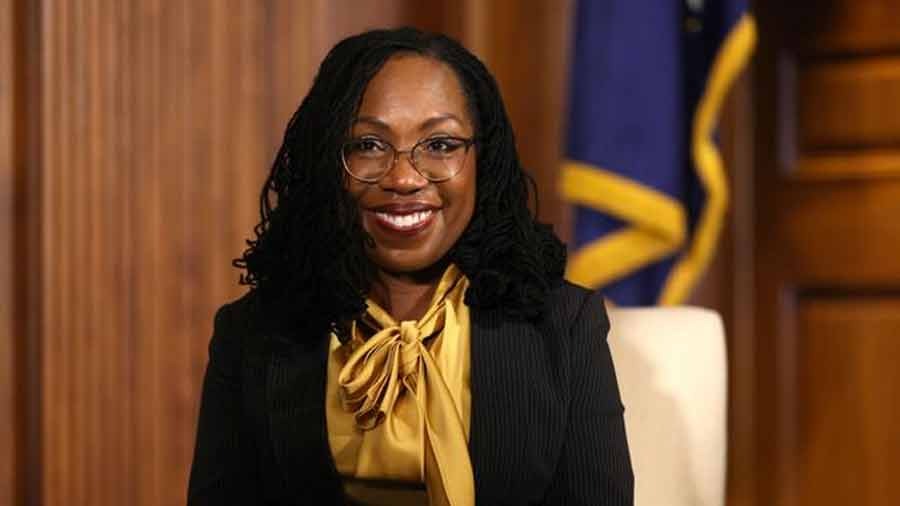 Ketanji Brown Jackson hails her Supreme Court nomination as "the greatest tokenistic gesture in the history of US judiciary"
Getty Images Justin Sullivan
Alexandria Ocasio-Cortez congratulates Ketanji Brown Jackson on becoming the first-ever black woman to become a US Supreme Court judge by tweeting that "Jackson can now treasure being the most powerful black woman whose views will be silenced by a conservartive majority". Founded in AOC's congressional district in New York last year, the Union of Black Intersectionality (UBI) condemns Jackson for "not being black enough" because of her Harvard education and her stint with TIME magazine.
After promising the "strictest measures" against themselves for breaking Covid-19 lockdown laws their own government had announced, Boris Johnson and Rishi Sunak have revealed how they plan to repent. Neither the British Prime Minister nor his Chancellor will allow themselves to attend any birthday parties for the next four months (including Johnson's own in June). In addition, Johnson will refrain from eating cheese in any way, shape or form for the next fortnight while Sunak will refrain from posting selfies in turtlenecks for the same duration.
April 14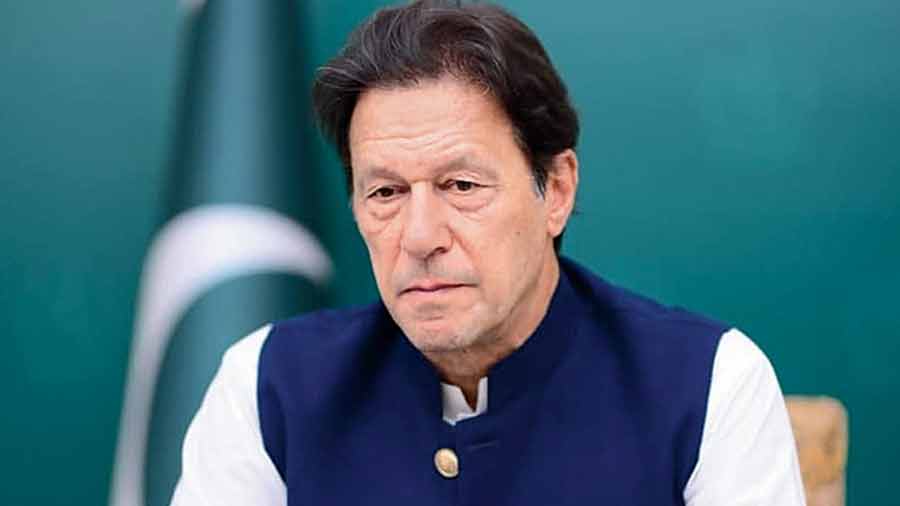 Imran Khan believes that China should open their own lending institution as the Chinese do not harass their debtors once the latter have parted with their political sovereignty
TT archives
Imran Khan, who recently lost his parliamentary majority and his position as Prime Minister, has called out "American stooges" like the World Bank and the International Monetary Fund (IMF), allotting them the lion's share of the blame for the collapse of his government. In an essay on Facebook, Khan says: "The World Bank and IMF should no longer exist as they deceive developing nations by giving them staggering loans that are supposed to be repaid."
A group of homosexual students in China's Xinhua, who set up "Dumbledore's Army" to protest the removal of all gay references in the Chinese version of the latest Fantastic Beasts film, have suddenly disappeared. Amid growing concerns about the students, Xinhua's councillor has assured Global Times that the students "are safe and sound and currently undergoing treatment at a re-education centre".
April 15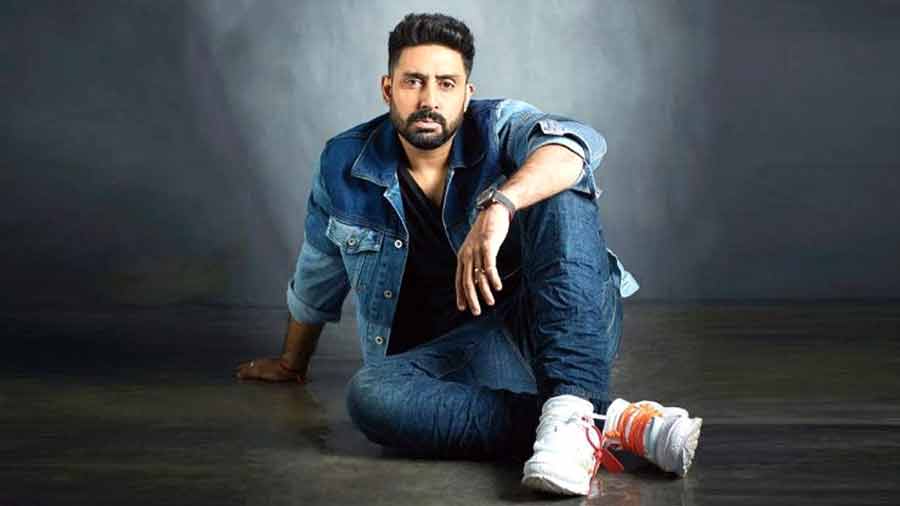 Abhishek Bachchan reveals that he himself is in charge of posting glowing reviews of Dasvi from Amitabh Bachchan's social media accounts
TT archives
In an exclusive interview to Bollywood magazine Nepotism Notebook, Abhishek Bachchan reflects on the success of Dasvi and admits (for the first time) being under tremendous pressure because of his lineage. "It's very difficult to be Amitabh Bachchan's son, something people will never understand," says the 46-year-old actor, before adding, "waking up everyday knowing that I have to proofread his endless social media posts and keep count of all his tweets are not expectations that are easy to handle."
With the United States securing a guaranteed place at the 2024 ICC Men's T20 World Cup, a strikingly high number of Indian students in America with standard proficiency in cricket have suddenly found their soulmates in the form of prospective American wives.