Don't go to Nashik expecting picture-perfect rolling hills and miles of beautiful vineyards a la Napa or Barossa or the South African Cape Winelands. The region of Nashik is definitely steeped in agriculture, which is why grapes — both table and wine — grow so well there. It is hilly with cool night temperatures and a well-drained soil, all ideal for grape growing. But it's a vast region spread over 15,000sq km, which is not all cultivated with grapevines. So while driving, you might see a few acres of lush vineyard, then sugarcane followed by tomatoes, then fields of green veggies, a tiny village and back to vineyards and so on. When visiting, it would be best to pace yourself, since distances between wineries, caves and whatever else you may like to see, can be longer than you think. Twenty-five kilometres on a map may take you an hour on Nashik's less-than-perfect roads.
Having said that, Nashik has been established as the wine capital of the country but as I discovered recently, it has a lot to offer beyond wine.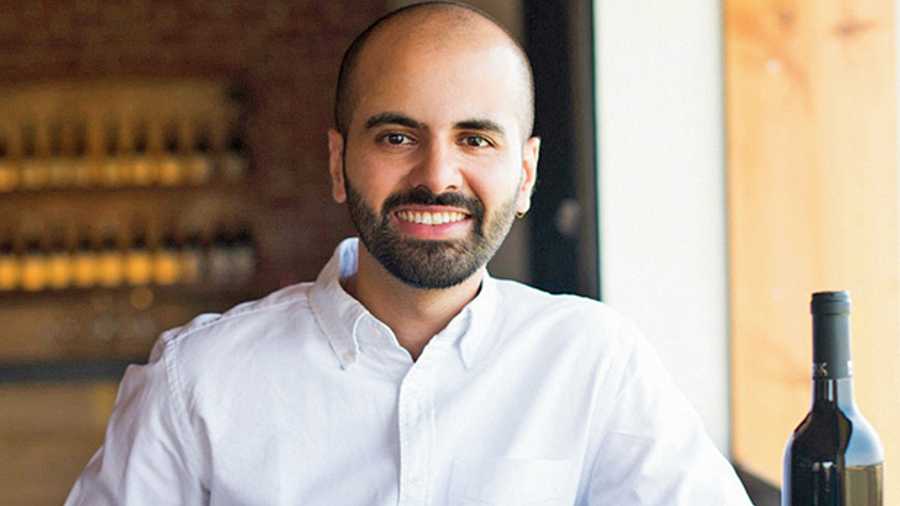 Kailash Gurnani, the founder of York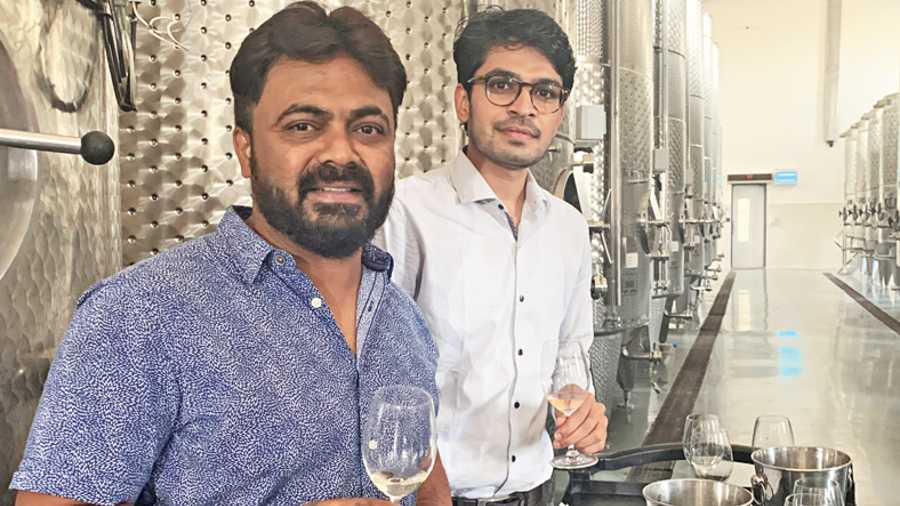 Winemakers Amrut and Kaushal at Chandon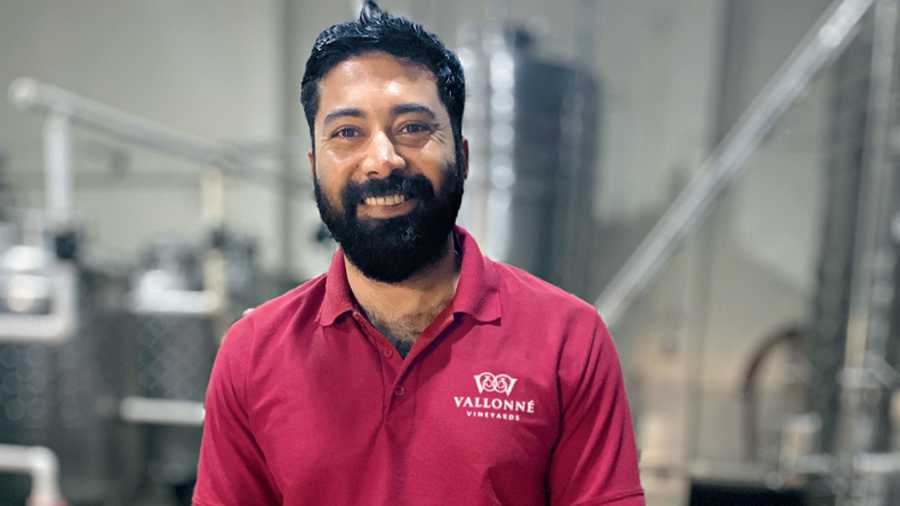 Sanket Gawand of Vallone
The pioneers of the Indian wine industry are undoubtedly Shamrao Chougule and his brand Chateau Indage with vineyards not too far from Nashik in Narayangaon, and Kanwal Grover with vineyards in the Nandi Hills outside Bangalore, both established in the early '80s. Grover Zampa has been acquired by Singapore-based wine tycoon Ravi Viswanathan. He has already bought Charosa and Myra in Nashik and Four Seasons in Baramati, so it will be interesting to see how his plans develop to expand the brands and to see his vision for wine tourism unfold.
It was Rajeev Samant with his brand Sula that established Nashik as the wine capital of India in 1999. Sula is the largest and leading player in the Indian wine industry with accommodation (the Source and Beyond), a tasting room, restaurants and some lovely easy drinking new wines under The Source label, namely a Sauvignon Blanc and a Rosé. Sula Selections is their imported wine vertical, which includes some big names like Hardys Stamp Collection from Australia, Sangre de Toro from Spain and a Chablis from Bouchard Ainé & Fils. One of my favourites in this portfolio is Le Grand Noir — a selection of French wines which bring together the classic, complex food-friendly flavours of France with the accessibility of the New World.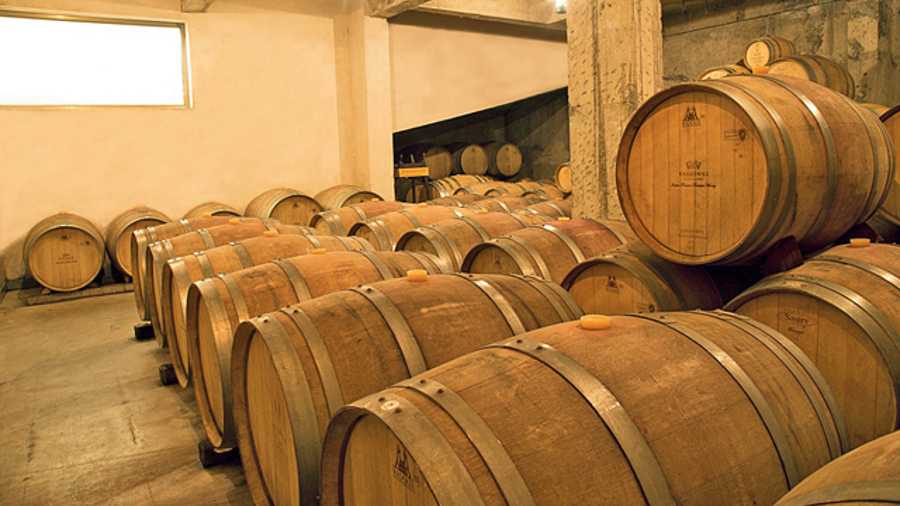 Wine barrels at Vallone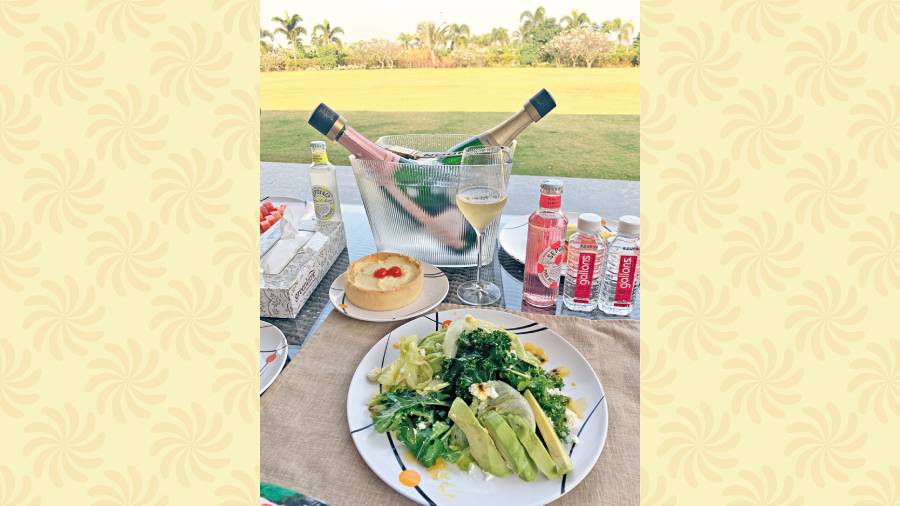 Chandon, the Royce of vineyard experiences
The Rolls-Royce of vineyard experiences
In two days, we managed to see three wineries, taste, walk amongst the vines, talk with winemakers and even have a lovely lunch. Chandon is the Rolls-Royce of vineyard experiences, though more intimate in size and stature than the mother company Moet & Chandon's elegant set-up in Epernay, Champagne. Chandon Brut is a sparkling wine made from mainly chenin blanc grapes, with some chardonnay and pinot noir, unlike champagne from France which is made from chardonnay, pinot noir and pinot meunier Apart from that, they follow the same méthode classique or champenoise as it is known (which means a second fermentation in the bottle) as Champagne.
The bottles are imported from France as are the yeasts. The winemakers, Amrut and Kaushal, are local but trained in France and other Moet & Chandon vineyards across the world. The result is two lovely fresh fruit-driven champagne-style sparkling wines —a rosé and a brut; Nashik expression of a French heritage. Moet & Chandon already produce world-class sparkling under the Chandon label in Argentina, California, Brazil and Australia.
Vallone vineyard views: Dal vadi; Sayantara is famous for its sabudana vada with dreamy peanut chutney; The dhaba Muktandan is known for its kala mutton, which is made with a mix of 28 spices Buffet at Smoked Vine, Radisson Blu
A large portfolio
Our second port of call was York. York has recently been sold to Sula, lock, stock and barrel, but Kailash Gurnani, the founder, continues as advisor to the brands. They have a large portfolio of wines, of which the
H Block Chardonnay is my favourite. They have a good restaurant, tasting room and superb lake and vineyard views.
Third, and towards sunset, we arrive at Vallone. All these wineries, I have to say, were around an hour's drive from each other. Shailendra Pai has done much to promote his vineyard, tying up with the restaurant Malaka Spice, vineyard tours, and wine tastings by his chief winemaker Sanket, and four elegant bedrooms available to stay in the main house overlooking the vineyards. It is a labour of love that's finally paying off, testament to the fact that almost half his sales are from the Cellar Door at the winery itself.
Outstanding service
Staying in the vineyards is of course a marvellous experience but if you'd like a bit of luxury, a cut above the rest, look no further than the newly opened Radisson Blu in Nashik. Being on the edge of town gives you the advantage of easy access from Mumbai, Pune and the airport (yes, there is a small airport which has flights from several Indian cities), an hour's drive to the wineries, a stone's throw from the Buddhist Pandav caves and 20 minutes to the old town, Panchvati. The rooms at Radisson Blu are modern and spacious with contemporary bathrooms. There is an excellent, spacious international-style spa and full salon (hair, mani, pedi), a swimming pool and an entire floor devoted to kids activities.
The real cherry on the cake is the food. I'm not a fan of buffet dining, but their all-day dining restaurant Smoked Vine, is quite spectacular. The executive chef Anirban Dasgupta, who is an experienced hand in the luxury dining space (ex Hilton, Taj, Hyatt) has even brought in a local home cook, Yogita Sonavane, to give guests a taste of Nashik fare — the misal pau, dark with spices but not overwhelming with chilli, was outstanding.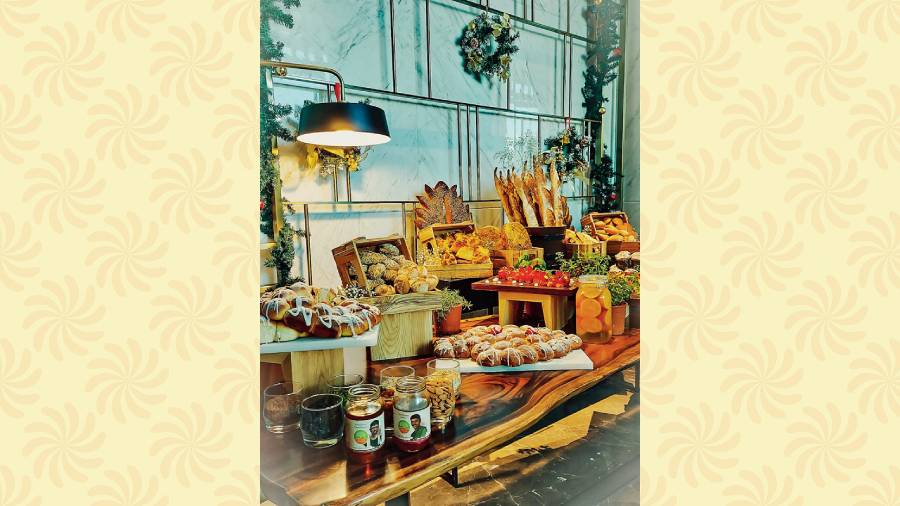 Buffet at Smoked Vine, Radisson Blu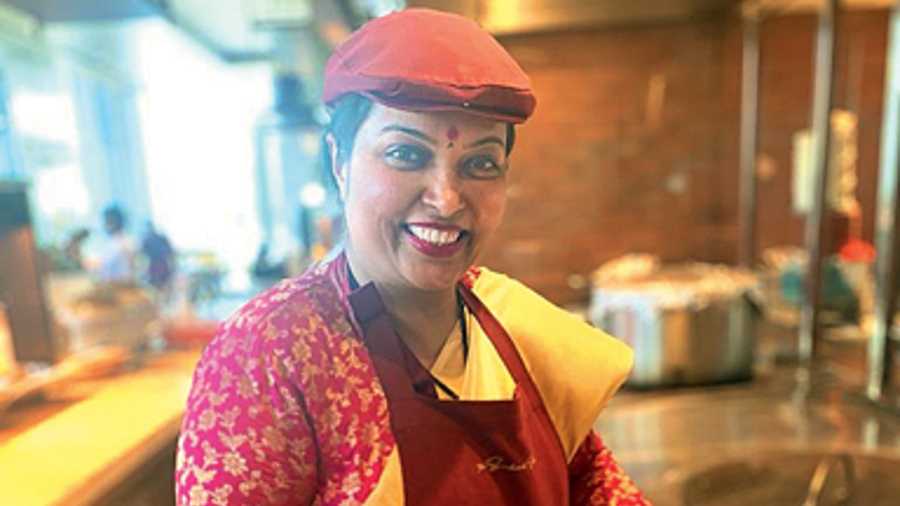 Yogita Sonavane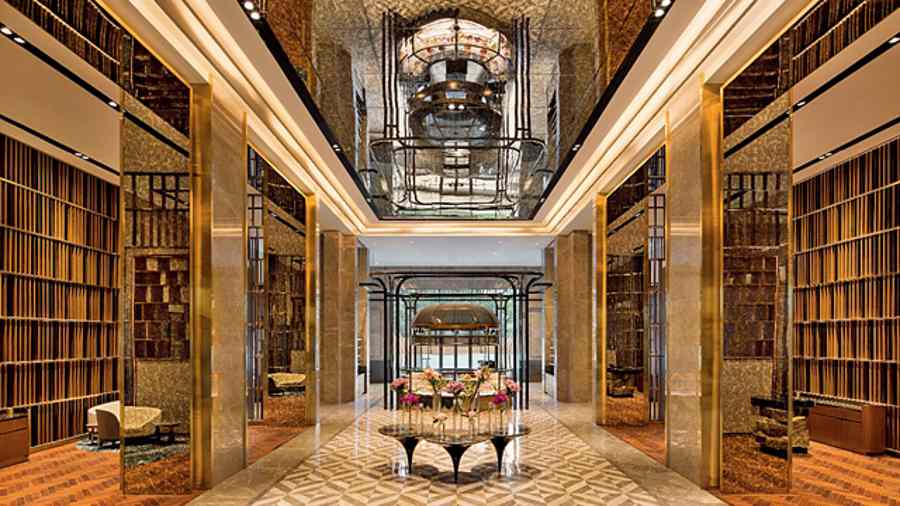 Luxurious lobby of Radisson Blu
Smoked Vine has excellent Lebanese mezze, European roasts, North Indian curries and kababs, Asian wok and great desserts. The off-the-lobby Cafe Le Bistro serves excellent patisserie and Pondicherry-inspired food. Since we were traveling by car, I took back a boot full of their excellent sourdough bread. Anirban's latest pet project is his OFYR smoker-cum-grill where he orchestrates a seven-course tasting menu starting with chicken parmigiana, sauntering through crayfish, lobster and lamb with local quail in between.
Accompanying everything are gorgeous tasty vegetables from local farms (Nashik is renowned for its fabulous veggies) — black carrots, purple potatoes, juicy bell peppers, squash and even brussel sprouts. There are plans for more restaurants, a bar and more culinary concepts. All very exciting. I must also mention the outstanding service and clearly high level of training which really surprised us (in a good way). Radisson Blu is 100 per cent staycation material.
'Bring your own' eatery
Apart from wine, Nashik has a great deal to offer in terms of the spiritual quest and the Pandava caves, not to mention trekking. We couldn't pass up an invitation to visit the old town, known as Panchvati, for breakfast. Starting with jalebi and fafda at Budha Halwai, a tiny space that everyone knows about (the jalebis are cooked on the spot and even chefs can't tell you what the secret is), then, a two-minute walk to Sayantara for their famous sabudana vada with dreamy peanut chutney. You pass the dal vadi man on the left and the lady selling ruby-ripe pomegranates on the right. Our last stop is Kondaji chivda shop on the side of the local sabzi mandi. The chivda is famous, light and crisp with a hint of sweetness and definitely a takeback to wherever you are from.
After breakfast, we drive about 45 minutes into the hills to a dhaba called Muktandan for kala mutton. This is one of your "bring your own" places, including the mutton. Swapnil Budguja (9665448263) started this little eatery overlooking a vineyard six years ago with Rs 40,000 and a mother with a recipe. The kala masala is stone ground and comprises 28 different spices, including red chillies from Nandurbar (north of Nashik), dry coconut, coriander and whole garam masala. This is mixed with a puree of onions cooked over charcoal till they are black. They first serve you snacks like pakoda or kothimbir chi wadi while the mutton is cooking.
Then comes the alani or mutton broth followed by the dry, mainly boneless, mutton and lastly, the mutton rassa and bhakri — either jowar, bajra or rice. If you prefer fish or chicken, they are happy to cook that for you too but it is the mutton that people drive miles for. I must say the end result was flavoursome, not chilli-fiery at all. I include Sawpnil's number because there seems to be no address (everyone in Nashik seems to know it) and I for one will never find this on my own again. Open for lunch and dinner. I don't think there are any set timings either!
We found Covid protocol observed wherever we went in Nashik, whether it was wineries, old town or the hotel. If you're looking for an interesting few days break, Nashik is a great option.
Karen Anand is a culinary consultant, food writer and entrepreneur. Follow her on www.facebook.com/karenanand and on Instagram @karen_anand