For millions and millions of app developers and tech enthusiasts around the world, Apple's Worldwide Developers Conference (WWDC) is like Christmas. Another edition of WWDC is around the corner, June 5 to 9, and everyone is looking forward to a slew of big announcements. 
Every year, in the lead-up to WWDC, there is another exciting moment. Young students from around the globe use Swift Playgrounds to showcase their coding skills. With the Swift Student Challenge Apple encourages student programmers to compete for a one-year membership to the Apple Developer Programme and be a part of various sessions at WWDC. There are several winners of the Swift Student Challenge and we spoke two of them who are currently over the moon — Asmi Jain, 20, and Saurabh Jamadagni , 21.
Asmi Jain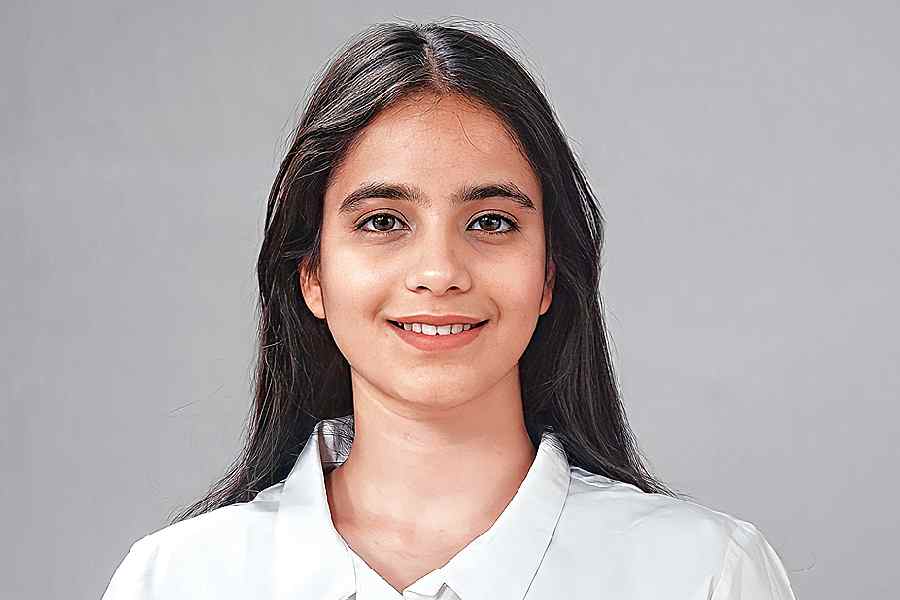 Asmi Jain is a 20-year-old student based in Indore and she took inspiration from her brother, who is a Swift coder. After beginning to code at the age of 18, she wanted to create apps in the health and wellness space. The Medicaps University student regularly takes part in college events like Smart India Hackathon. Besides winning the Smart India Hackathon, she is also her college lead for Google Developer Student Club.
Her submission for Swift Student Challenge is EyeTrack App, which is designed to help people with eye disorders like strabismus or lazy eyes, which cause misaligned eye movements. It also benefits individuals with good eyesight who want to maintain their ocular health. The app provides an overview of strabismus and its types, followed by specially designed eye exercises.
"Originally, I had a different idea for my SSC'23 submission, but I quickly recognised that the problem was more complex and required significant time to tackle comprehensively. As a result, I decided to shift my focus to developing an eye-tracking app, which plays a vital role in addressing a specific aspect of the problem. Witnessing people with strabismus struggle to focus on objects and experiencing eye strain from extended laptop use motivated me. To make the app even more effective, I plan to integrate additional features to transform it into a real-time therapy tool. The whole playground itself is made mostly using SwiftUI; ARKit framework to track and visualise the user's eye gaze in an AR environment," she told us.
For millions around the world Swift is the go-to programme because of its intuitive nature, even for Jain. "Swift places a strong emphasis on safety and reliability. Swift promotes clean and expressive code. It has a simple and concise syntax that resembles natural English, making it easier to read and understand. It provides an interactive development environment called Playgrounds. It allows us to experiment, prototype, and test code snippets in real-time, visualising the output as we write the code. Swift has a vibrant and growing community of developers, which means there are ample support, resources, and learning materials available," she said.
She began to code after being intrigued by the ability to manipulate objects on the screen and adding custom elements, which she saw her cousin do. "That initial experience sparked my interest in learning programming languages. In university, we explored various coding languages and engaged in brainstorming sessions to generate ideas. Participating in hackathons and taking on different tech challenges further deepened my involvement in the field. The excitement and satisfaction of coding and problem-solving have been integral to my journey in technology."
She says iOS/iPadOS devices have a large user base and offer integration between hardware and software. "This integration allows us to take advantage of features such as augmented reality (AR) capabilities, enhancing the functionality of our apps. It provides a set of development tools and resources, including Xcode, Swift, and documentation. It promotes a minimalist approach to design, emphasising clean and uncluttered interfaces. Strive for simplicity in both visual and interaction design, ensuring that one can easily navigate and understand app. It places great importance on attention to detail, encouraging us to refine the app. Close attention to typography, spacing, colour schemes, and animations to create a visually-appealing app."
Of course, at the moment all eyes are on her winning the WWDC Swift Student Challenge. "Winning the Swift Student Challenge brings recognition and visibility within the Apple developer community. Winning projects are showcased on the Apple Developer website and I will get attention from industry professionals, potential employers, and fellow developers. The challenge serves as a platform to enhance coding skills, explore new concepts, and gain hands-on experience in developing an app or project."
Jain expects some huge AI focused announcements at WWDC this year and she is also looking forward to updates on iPadOS as she is into video making and editing. "As an aspiring video editor and content creator, I am excited about the availability of Final Cut Pro on the iPad. It opens up new possibilities for editing on a portable device, allowing me to work on my videos anytime and anywhere. The iPad's convenience and versatility, combined with the advanced features and capabilities of Final Cut Pro, make it an innovative and appealing option for my video editing needs. I look forward to exploring the creative potential of it."
Saurabh Jamadagni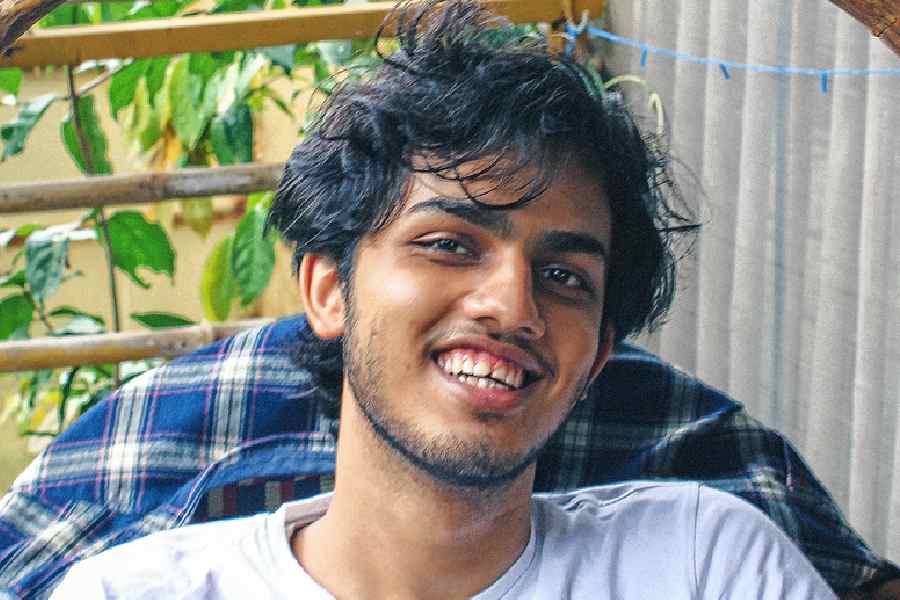 For 21-year-old Saurabh Jamadagni, his first brush with programming included Python concepts through YouTube while in school. The Pune-based scholar started exploring iOS development when he was in college. For SwiftUI, he was following a 100 Days of SwiftUI challenge created by the Hacking With Swift forum.
His playground submission, 'Heavens my neck hurts', is directed towards developers or people who have to sit in front of a computer for long hours and suffer from stiff neck or bad posture practices. He created an app that would allow users to take a small break without them feeling that they were being unproductive.It was obviously inspired by the time he spent coding. "One of the things that fascinates me about software development is the ability to transform ideas into reality and solve problems that I personally experience. I faced the issue of neck stiffness, to the extent that it would even cause discomfort when I wasn't in front of my computer. I had to get it checked. Although my submission doesn't provide a definitive solution to this problem, it allows users to consistently perform neck stretches during their breaks. I found this momentary relaxation to be quite beneficial, as it made me more mindful of my posture when I returned to work," Jamadagni told us.
To ensure user safety and avoid potential injuries, he conducted research by reading several articles on neck exercises that don't require complex or compound movements. "This allowed me to keep the exercises in my app simple. Additionally, I added a fun spin on Piano Tiles as an Easter egg because I believe everyone should have some form of recreation during their breaks. The app primarily observes the user's head pose, either through the camera or AirPods sensors, using the Vision framework provided by Apple. Based on the head pose, we can assume three axes of rotation for our head, around which the exercises are performed. This rotation information helps me determine if the user has stretched adequately. According to a Healthline article, a good degree of rotation for the neck flexion exercise is a tilt of 40 to 80 degrees. Therefore, I designed the exercises in a way that ensures the user achieves the minimum threshold for each stretch. The game element in the app also utilises the head pose data," he said.
Jamadagni used Python to learn programming concepts, as well as object-oriented principles. Although some aspects of these concepts vary from language to language, such as memory allocation and variable type casting, the fundamentals remain the same. "While I didn't build any projects with Python, I used it to solve puzzles and learn about data structures and algorithms. Initially, I wasn't sure about iOS development as it is considered a niche field. However, I decided to give it a shot and focus on one skill, as I had been frequently switching between topics without making much progress during the first one and a half years of college. It was time for me to commit to something and learn it without constantly wondering about other options. I followed a tutorial, built a basic app, and ran it on my personal device. It was a thrilling experience to be able to do that. I delved deep into the possibilities of mobile computation."
A big talk at the moment revolves around AR. He thinks Apple's hardware has immense potential. "The current Apple hardware is capable of doing incredible things when it comes to AR. Speaking of the Vision framework, it is a local processing solution on your device. No models need to be trained for it to recognise poses. It is an exceptional API implementation that seamlessly works with Apple hardware, allowing you to draw real-time pose markings in AR. This process involves capturing every frame, running the model on it, and returning an observation before the next frame arrives. Additionally, it enables object tracking directly on your device! We can create AR games using frameworks like SceneKit, which can also be used offline. The current hardware can deliver substantial computational power in real-time."
Like we said, WWDC is Christmas for developers. And Jamadagni is excited like everyone else. "As WWDC approaches, the hype and rumours really get you creating your own wish list. AI has been a major focus this year, and one particular rumour that has piqued my curiosity is its potential addition to Xcode. I wonder if Apple will announce anything related to AI for Xcode. I am definitely excited about the next version of iOS and the updates coming to current frameworks. I am thrilled to win the Swift Student Challenge. I am confident that it will open up numerous work and networking opportunities for me."