Fit and how! Tiger Shroff. The War actor who is quite a youth icon, known for his chiselled physique as much as his action films, features in ASICS #ChooseToMove campaign. The ASICS Brand Athlete took a few questions from The Telegraph on the need to keep moving, the impact of fitness on mental health and his cheat meal!
Tiger, tell our readers about how crucial movement is and why should everyone 'choose to move'...
Movement is the key to living a healthy life and I will have it no other way! Personally, I believe in things that keep me active —be it martial arts, parkour, dancing or weight training! I also have a treadmill in my room, so every morning I get up and hop on that treadmill. A good 45 minutes of workout keeps my blood flowing, which also keeps my mood uplifted. Dance too gives me that joy — something that I make sure I include in my daily routine. That's why through this campaign, ASICS and I want people to know that if you move, you can attain a sound mind in a sound body.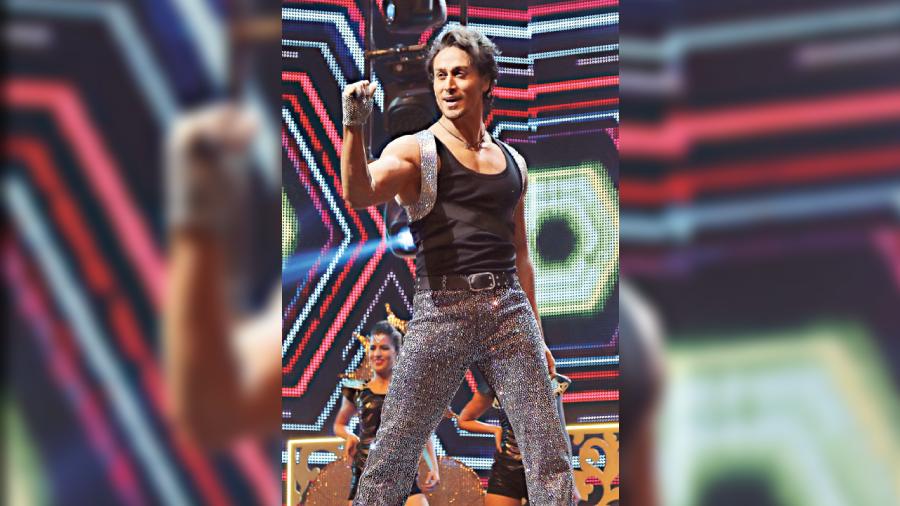 Tiger has amazing dancing skills as well
What do you do to achieve 'Sound Mind In A Sound Body'?
The philosophy of sound mind and sound body is extremely crucial, it promotes prioritising both mind and body equally and is one of the key tenets of my life mantra as well. For me, focusing on myself, following my fitness regimen, dancing, practising martial arts help me achieve that state.
Tell us about your association with ASICS...
ASICS has been creating some of the most iconic products for both sports performance and lifestyle consumers for over 70 years now. I'm quite happy to be associated with ASICS! It is the perfect amalgamation of both style and technology that is in sync with today's generation, bringing them to the forefront of trend-defining concepts in the world of footwear and clothing. I am grateful to be a part of a group of athletes, both global and national that believe in achieving a 'Sound Mind in a Sound Body'.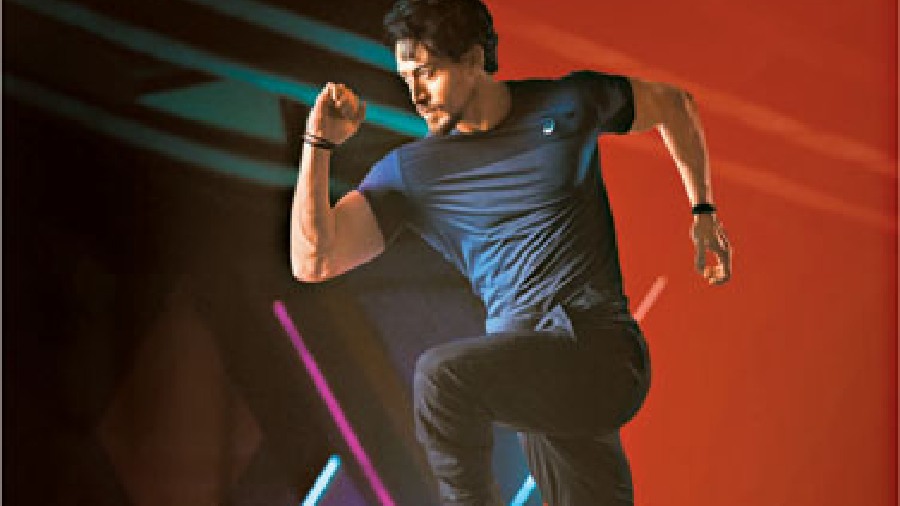 The actor is also into martial arts
What does fitness do to you, mentally?
Any kind of physical activity has a huge potential to enhance physical as well mental well-being. My daily fitness regimen helps me keep calm and focused. It helps improve my self-esteem.
What are your favourite things to do in a gym?
I spend a great deal of my time in the gym, so it is essentially one of my favourite things to do throughout the day. My three go-to exercises in the gym, however, must be deadlift, squat and bench press.
Do you like working out alone or in a group?
I love working out, be it alone or in a group. The adrenaline rush I get during workouts is truly an unmatched feeling. However, it is motivating to work out in a group. Seeing others pushing their limits gives you the much-needed motivation to not give up and keep going.
What is a cheat day like?
Every Sunday is my cheat day and since I absolutely love ice cream, it is what I enjoy indulging in the most, besides chocolates. Usually, I order a pizza or a vada pav for breakfast, which is followed by dal chawal, burgers and a variety of other things throughout the day.