THE BABY
Creepy children and horror almost invariably go well together. Think Damien in The Omen. Think Samara in The Ring. Think the Grady Twins in The Shining. Well, a creepy baby — more demonic than creepy, actually — is the pivot around which the entire action in well, The Baby, revolves.
With The Baby, creators Sian Robins-Grace and Lucy Gaymer go for a horror-comedy vibe, all the while making subtle statements about how our society looks at a woman who chooses to stay single and doesn't have maternal feelings. That's what the caustic and often unfiltered Natasha is. Forever exasperated with her married pals who bring their infants to BFF poker nights, Natasha (played compellingly by Michelle de Swarte) finds her worst nightmare come true when a baby literally lands in her arms. Well, it falls off a cliff, right after its mother throws herself off it. Natasha quickly learns that the googly-eyed baby is, in fact, a "monster", one that leaves a trail of dead bodies in its wake. And they just keep piling.
Of the eight-part series, three episodes are available for viewing now, with a new episode dropping every Monday morning. The Baby, despite some predictable tropes, is quite watchable, predominantly because of the dichotomy that exists at its centre — a seemingly honest infant as a killer. Even as it brings on the chuckles with its fun-meets-fear premise, it explores how taxing motherhood can be and also brings the anti-natalist crowd into focus. Looking forward to the rest of the series over the next few weeks.
Available on: Disney+Hotstar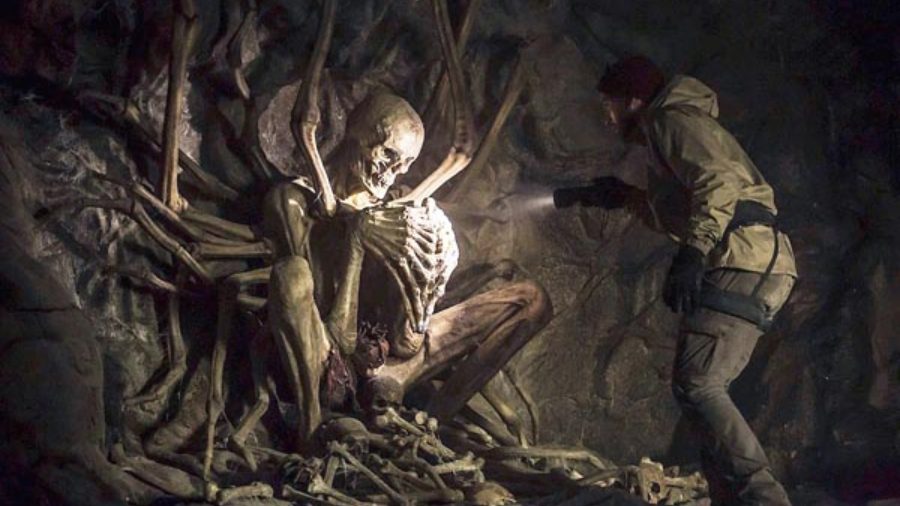 THE EMPTY MAN
This is clearly my horror-binge week, and after a lot of deliberation, I decided to give The Empty Man a watch. This 2020 film has been on my watchlist for a while, but mixed reviews kept me away. 'Strange' and 'surreal' (mostly in a good way) are the adjectives best suited to David Prior's feature directorial debut, which is based on Cullen Bunn and Vanesa R. Del Rey's graphic novel of the same name.
The Empty Man intriguingly opens in Bhutan's Ura Valley in 1995 where one among a quartet of hikers falls into a cave and comes out completely changed. Before long, the four are caught in a snowstorm and all hell breaks loose.
Cut to 2018 where a young woman in Missouri in the US goes missing, after scribbling "The Empty Man made me do it" in blood on her bathroom mirror. Retired cop James Lasombra (played by James Badge Dale), who is battling his own demons, starts a parallel investigation. Before long, he stumbles upon a demonic cult as the culprit of all that's happening around him.
Philosophically ambitious and scoring high on atmospherics, there is quite a bit to like in The Empty Man. David Prior seamlessly shifts between multiple horror sub-genres. A lot of it gets messy, but deliberately so and there is a definite method to the madness that The Empty Man is.
The film, well acted and giving a new spin to traditional genre elements, needs patience and investment of time, with the payoff being almost always satisfying. Yet, parts of it may seem pretentious and seemingly trying too hard. We recommend you give it a try... only if you aren't someone who is easily spooked!
Available on: Disney+Hotstar