While 2022 was all about calming colour schemes, plush, all-encompassing furnishings, and an overall feeling of comfort and quiet, 2023 will usher in bold, expressive individualism.
Be prepared for new trends that interior designers forecast for this year, from an emphasis on significant collections to showers with under-counter refrigerators.
The themes emphasise producing a spa-like environment or a room with fun patterns. The colours you choose for the rooms should reflect your personal style and make you feel good whenever you enter them. Check out these interior design ideas for 2023.
1. Return to Noir
Decor trends now inspire you to participate in the design process as rooms grow more distinctive and individually tailored. The Gothic style is a big theme this year. Without a doubt, they are dramatic. They are intriguing and have many layers. A Gothic aesthetic offers more than just dark colours. Sweeping drapes, arched mirrors, artwork, and opulent chandeliers are typical. An encouraging development is the growing popularity of pre-used and vintage furniture. This trend is expected to continue growing as we view purchasing second-hand things as a sensible environmental decision.
2. Dopamine Decor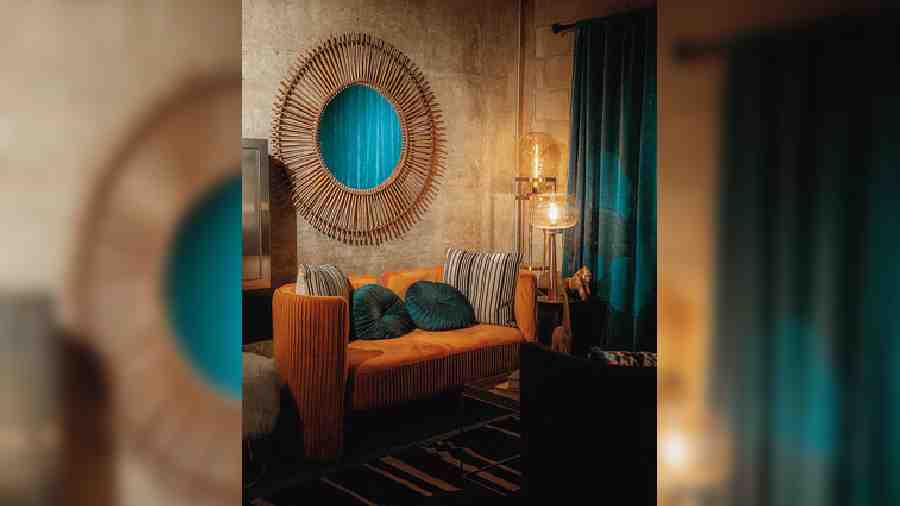 Dopamine décor refers to the use of colour, pattern, and tactile objects in your house to improve your mood. Dopamine dressing, or joyous decoration and design frivolity as escapism, was recognised in Wayfair's trend report for 2023 as a subset of the broader "comfort core" trend.
Home lovers seek a dash of playfulness that ups the fun quotient and gives respite from the uncertainties of the outside world as we approach 2023. Give your environment a boost with striking colours, attention-grabbing artwork, lucid wallpapers, and spirit-lifting accents.
3. Sunset Hues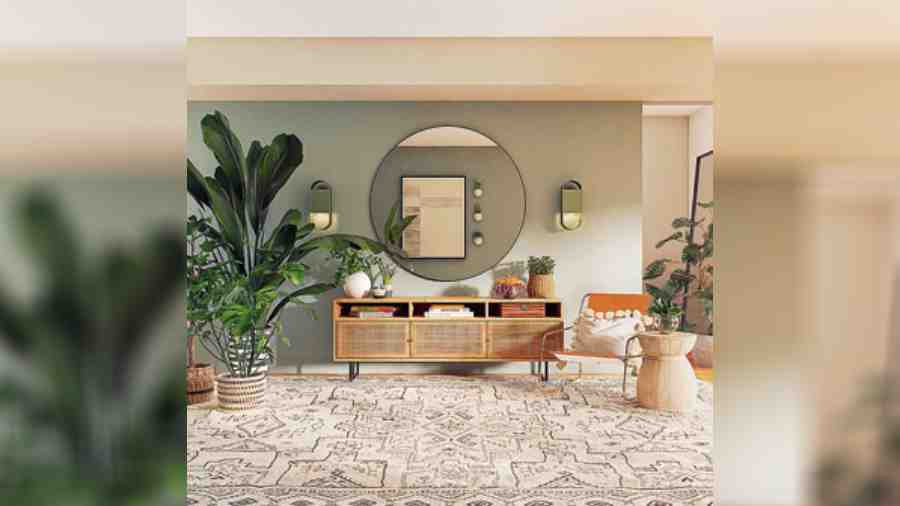 Numerous shades that are expected to be in demand in 2023 are reminiscent of healing and nourishing sunset tones. Warm, soft gold will be a more natural variation of metallic sparkles. It draws inspiration from both the depth of golden colour and the rootedness of the occasionally sandy tone. Additionally, it is similar to the breathtaking desert vistas at dusk. As a result, it blends in with any desert-modern design. It will also be a welcome substitution for addition to conventional neutrals.
4. Spathrooms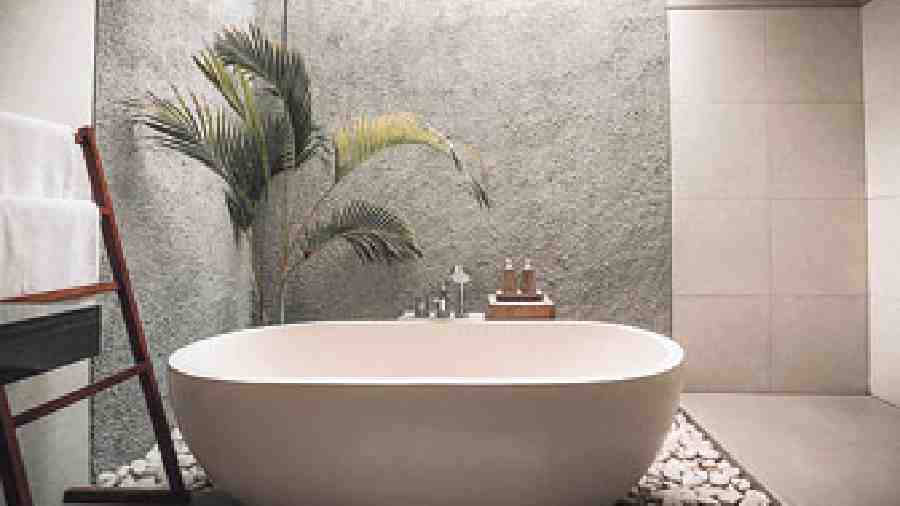 The popularity of tiny self-care rooms in the house led to the inevitable development of the spathroom, a bathroom with spa-like features. The bathroom is perhaps the most ritualistic area in the house, and demand for spa-inspired showers that may also serve as quiet retreats has increased. Bathrooms are, by nature, clinical environments. Therefore, we counteract this by utilising plusher materials and warmer textures. Outdoor materials work especially well as a lovely shower curtain with a design or as upholstery for a chaise lounge. Additionally, on-trend curved blinds or artwork soften the space.
5. Workplace with Style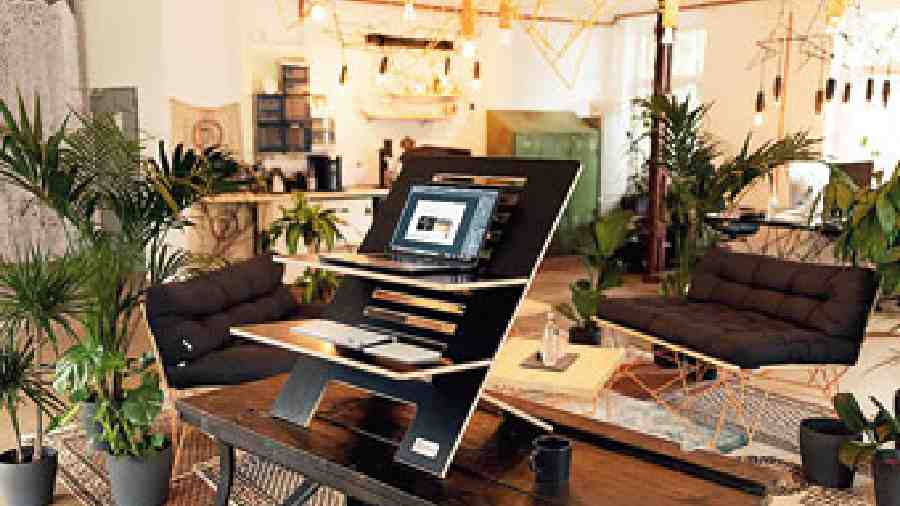 The workplace has changed, whether it is at home or in an office. But it's only recently that these rooms have seen incredibly unique designs. The workplace could have features that make working more comfortable. The workplace receives a cheerful makeover to boost usage and worker productivity, including changes to the furniture design, office layout, as well as indoor turf. Additionally, if you work from home, this entails furnishing the space to meet your specific requirements.
6. Comfort Core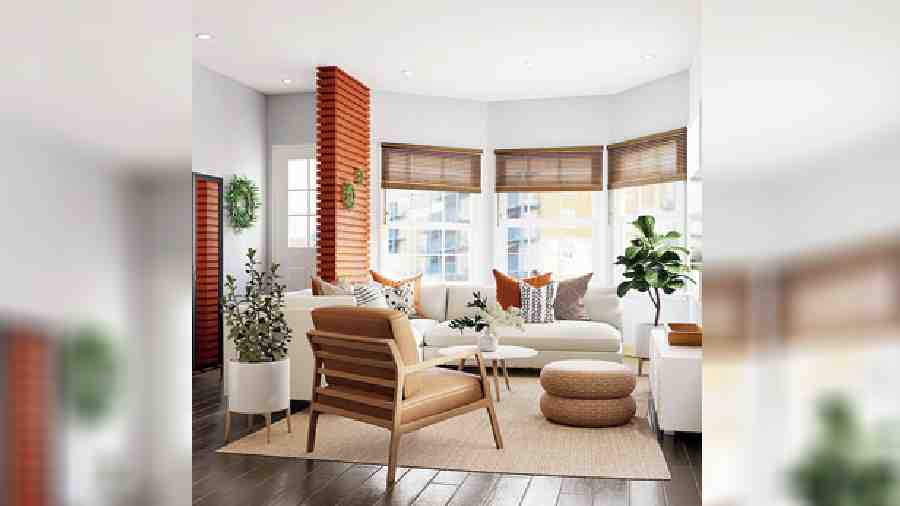 The key elements of "comfort core", a design trend that gives solace and relief, were named by Wayfair as "cocooning furniture and finishes, rounded forms, tantalising textures, and whisper-soft tones". According to interior design specialists, calming textures gained popularity during the anxious years of shutdown uncertainty. Particularly in the bedroom and living room, both for relaxing and furnished with luxurious, soft furnishings, people want their home to seem like a peaceful refuge. Without diminishing the elegance and simplicity of minimalist styles, warm wood tones and organic textures will be seen as a feature in itself.
7. Emphasis on Wellness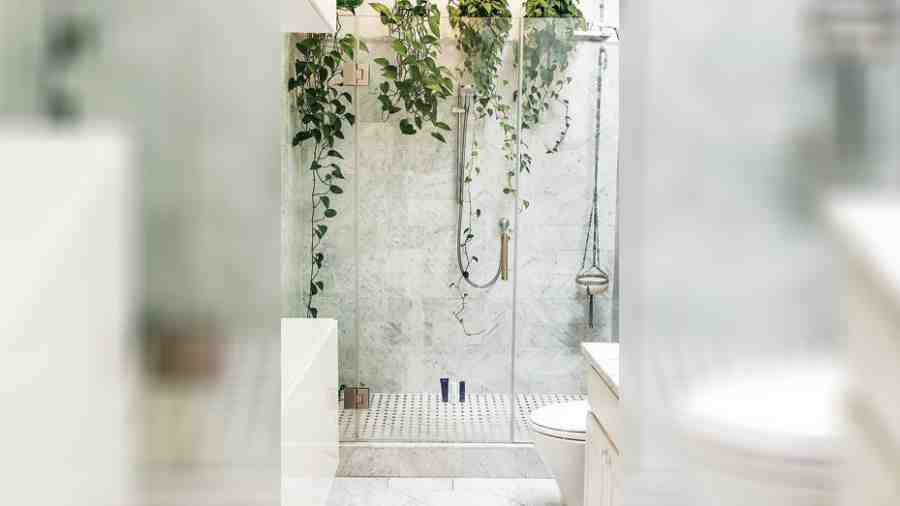 In an interior space, the layout may make all the difference. A positive environment requires unrestricted movement. Rethinking a room plan is essential because of this. Less is more when it comes to decor. Instead, greater zone separation and better traffic flow will be prioritised. One of the driving interior design concepts of 2023 is a positive arrangement. The aesthetics of feng shui, Wabi-Sabi, Ikigai, and Japanese accents highly influence interior design.
8. Open-floor Plans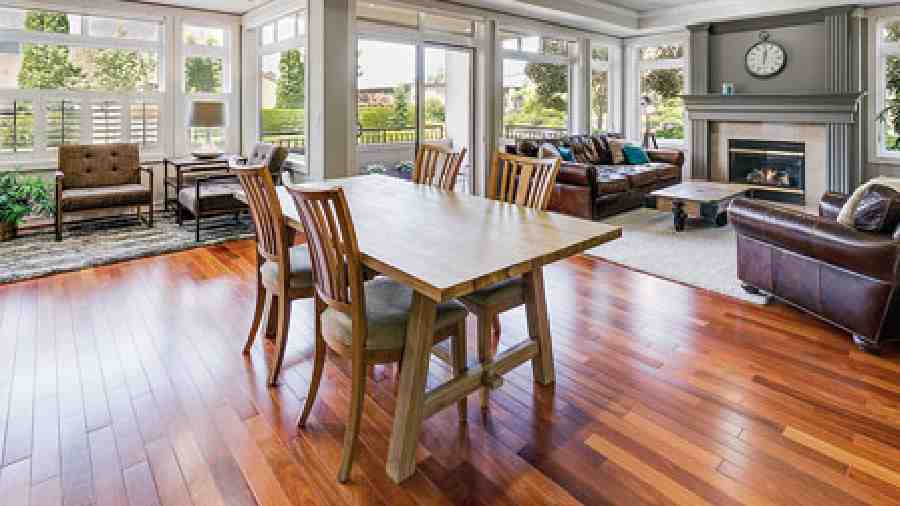 When residing in a city with little space, you wish your home to serve as a place for work, rest, and just about everything except the kitchen sink. To do this, we separate our living areas from our offices wherever possible. The smallest rooms we make into something pleasant are frequently the most appealing aspects of the house. One factor that is emphasised in the present and future designs is natural light. With large, naked windows, whites, and shiny surfaces, there is a renewed emphasis on maximising natural light.
9. Earthy Tones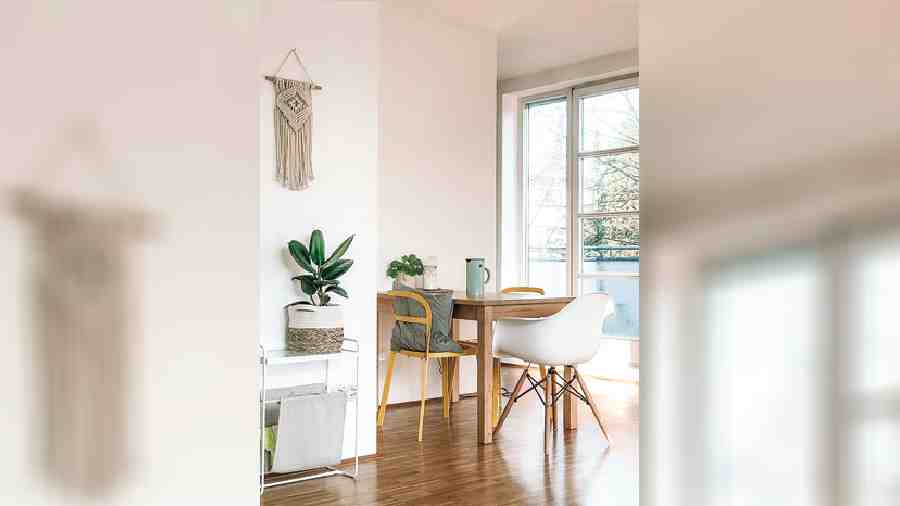 According to experts, earth tones and organic shapes will become extremely popular because they are both raw and sophisticated at the same time. Golden tones and ocean blues are expected to be in style in 2023, continuing the trend of earthy colours. Additionally, a lot of sage green, warm reds, and purples will be used in conjunction with neutral hues and organic materials. The trend of creating relaxed rooms is supported by the warm, earthy tones that create a pleasant atmosphere. These hues enhance the appearance of painted walls, wood furniture, and panelling.