You have to be living under a proverbial rock if you haven't seen the Paper magazine cover featuring Ranveer Singh. While the lack of adornments on him have been in much focus, what you cannot miss is the stunning carpet that he is posing on. And shortly after the cover shoot went viral, the makers of the carpet posted this on their Instagram: "See? You don't need anything else if you have got Jaipur Rugs". And fresh from a recent trip to the heart of their trade in Jaipur, I have to agree; as every piece of rug that Jaipur Rugs makes is packed with much more than just the yarn they are woven with.
While I had been familiar with the impressive figure of Jaipur Rugs having an 85 per cent female workforce, the visit introduced me to the emotion behind the trade. It all started with founder Nand Kishore Chaudhary tapping into the dexterity and sincerity of the female folks in villages around Jaipur, early on into his business. A meeting with Chaudhary — whose designation as per the sign outside his office is "director, university of hard rocks of life" — will suffice in knowing that he is the "heart" of the business. Though 69, his eyes still lit up like a young kid as he recounted the stories of his humble beginnings in 1978 and how the success of his business kept him going because that translated into the success of the network of 40,000 artisans that he works with now. "I am a people's person to begin with and sitting in the office is not how I like to do things. The biggest challenge while starting the business was winning the trust of the artisans that I work with and once that happened, I knew I could do anything," Chaudhary told me. In fact, before I met him, I had already heard a lot of stories about "NKC", as his employees fondly refer to him as, making the familial spirit amongst his team quite evident.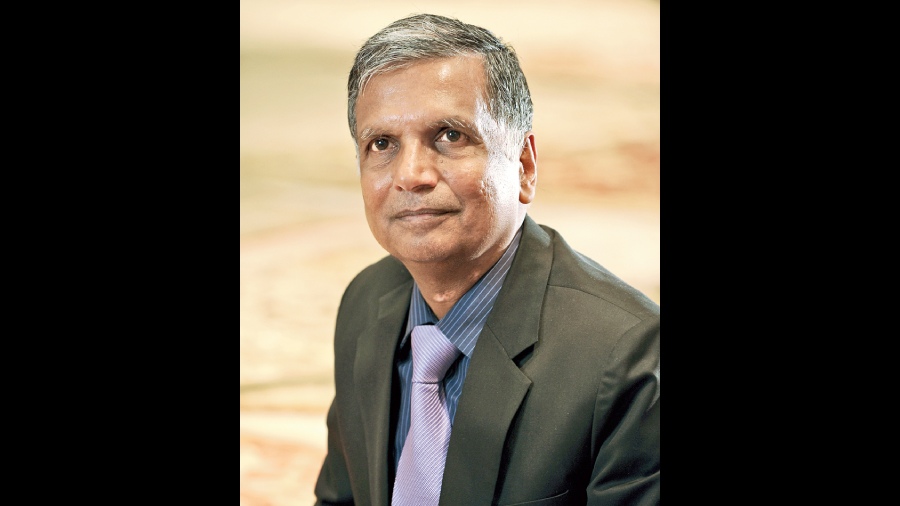 Nand Kishore Chaudhary
The stories were testified to by Shanti Devi, who started with two looms in her parents' house in Manpura after she had to leave her husband and solely look after her six children. She has now risen to the rank of Bunkar Sakhi as she leads a group of weavers in her village. Her's is not a singular story amongst many as Jaipur Rugs is replete with more. And to make everyone empathetic towards the company's common goal of making success accessible to their lowest rung, they have a number of initiatives in place. While weavers are regularly sent to the other units to understand every step of carpet-making and the finishing processes after their part in weaving is over, every employee is sent to the villages for at least two days to learn how to weave. This guarantees that every employee of Jaipur Rugs is not justacclimated to the entire process of how their products are made, but are also able to relate to every step of its making. And with their Knots of Compassion project, visitors are also able to book their visits to experience the process of making carpets.
Chaudhary's five children look into various aspects of the company, starting from design to sales and the commercials. The infusion, therefore, has also led to a lot of diversification and at present, Jaipur Rugs has over 7,000 looms across 600 villages, two stores in Jaipur, one in Mumbai, one in Bangalore, one in Delhi, a franchise in Hyderabad, store-in-stores in Kanpur and Ahmedabad, a store in Milan, store-in-stores in Shanghai and Beijing, a franchise store in Russia and Jaipur Living (another diversification of the company) in the US. A sit-down with Chaudhary's eldest son Yogesh, 36, explained a little about Jaipur Rugs's business model. While the export market is an area of focus, Jaipur Rugs has also made big strides in retailing in India, since starting out in 2016. "While the weavers are our heroes, the customers have also given us unimaginable love. Retail has really been a blessing," he said.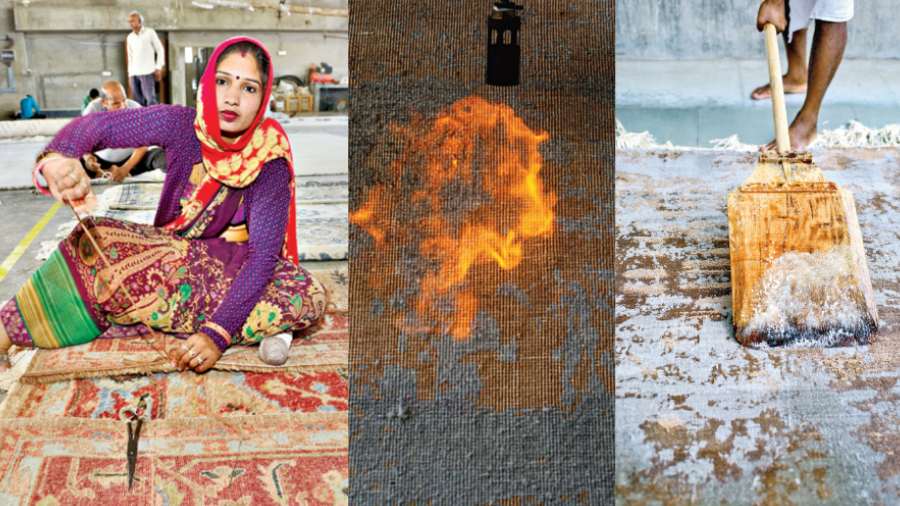 If sustainability is important, there's nothing better than arriving at that with stellar design. Jaipur Rugs has managed to achieve this feat through their award-winning initiative called Manchaha ("what your heart desires" in local dialect). Started by Chaudhary's daughter Kavita, who looks into design, the initiative enabled the weavers to let their imagination fly using leftover yarn that also took care of recycling. This begeted one-of-a-kind rugs that were born from the fancy (and often whim) of the weavers and has caught the attention of the world in such a way that has also won the company international design prizes. Additionally, their Freedom Manchaha initiative with long-serving prisoners of Jaipur, Bikaner and Dausa Jail is yet another engagement that not just encourages creativity but also leads to the creation of value. This objective of mutual welfare extends to other initiatives that look into the welfare of the artisans, which include the use of technology in the form of their app called the Tana Bana App, in order to make the process transparent for the weavers.
The design interventions do not stop here as Jaipur Rugs has famously collaborated with a number of well-known names to come up with unique collections that have seen the likes of Gauri Khan, Abin Chaudhuri, Vinita Chaitanya and most recently, Ashiesh Shah work together with the artisans.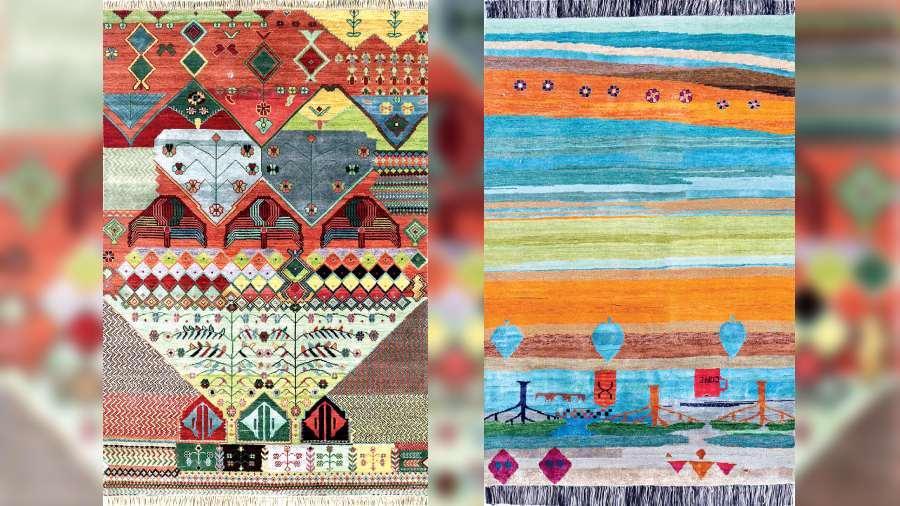 Designs from Jaipur Rugs's Manchaha collection
So what's next for Jaipur Rugs in the journey of creating value, both by uplifting their family of artisans and by creating pieces of art that are collectibles for homes? A physical design archive of sorts for the benefit of the artisans, in association with Rajasthan Royal Foundation, says Yogesh. "While my father is the heart of the business, we (the siblings) are the head. For the success of the artisans and the entire family, we are always trying to strike a balance, without ever forgetting where our heart lies," he signed off.
Pictures: Jaipur Rugs