Happy, colourful and easy-breezy. That's Fizzlet, from the family of footwear brand Fizzy Goblet. Laksheeta Govil, founder of Fizzy Goblet, talks about the new brand and why Kareena Kapoor Khan is a great brand fit.
What's the idea behind Fizzlet? 
Fizzlet stems from the idea of wanting our Fizzy family to wear shoes that are easy, effortless, and can be worn every day. Be it a brunch outing with your friends or a date night, or an office meeting, the Fizzlet shoes are created to match your many moods and day-to-day occasions.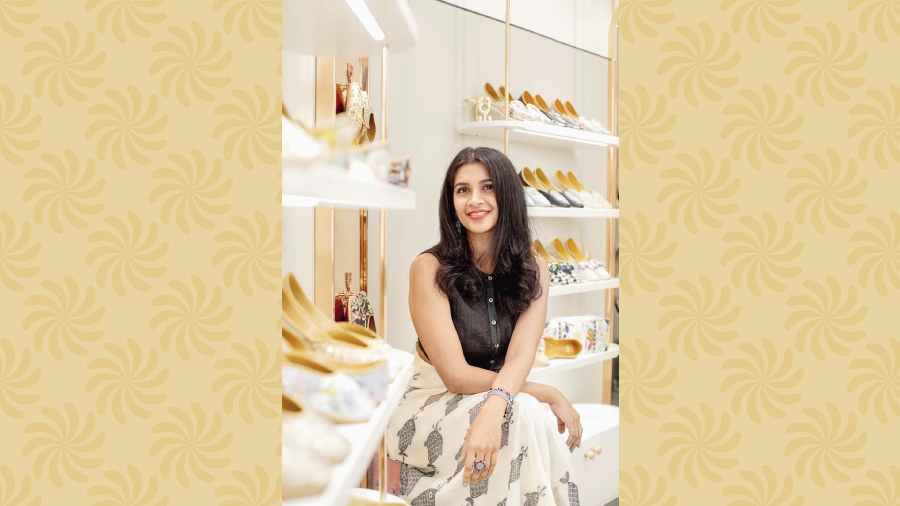 Laksheeta Govil
Sourced by the correspondent
How long have you been thinking about it?
We wanted to be a part of every woman's wardrobe since the beginning and Fizzlet is a natural extension of Fizzy Goblet that's been a few years in the making.
Can we call it the pret line of Fizzy Goblet?
Fizzlet is a new line under Fizzy Goblet, which is glocal in appeal. You can say that it's the cool, carefree cousin of Fizzy Goblet.
Have you kept anything particular in mind while designing this?
Fizzlet was crafted to add a hint of joy to your everyday life. We wanted Fizzlet to be everyday staples in a woman's wardrobe. So, while designing them, I kept in mind the aesthetics that would match the customer's daily style and casual occasions. In essence, Fizzlet is inspired by the global trends of today coupled with Indian craftsmanship.
The styles are all girlie and summery...
From sporty to cute, we have crafted a diverse range of styles that can match your many moods. Also, with eclectic prints and gorgeous hues, Fizzlet shoes are perfect to add oomph to one's summer style.
What more can we expect from Fizzlet?
We have 12 styles in Fizzlet for which we've experimented with various materials and techniques like braiding and weaving. Further, we're excited to explore more and design-elevated essentials that become a must-have for every woman.
Why is Kareena Kapoor Khan a great brand fit?
Kareena Kapoor Khan represents everything fun, fashion and feminine. And that's exactly the impression Fizzlet wants to show its consumers. She's got an edge to her personality that always sets her apart, and so does Fizzlet.
Did she like anything in particular?
Oh yes! She totally loved the collection. She liked Cha-Cha-Cha kitten heels a lot.
What are summer musts when it comes to footwear?
Definitely, after winters, everyone waits for the summer season, so that they can slip into easy-breezy footwear. So, I'd say sandals and flats are definite choices to pair. Another must-have would be a pair of super cool sneakers to match with a short summer dress. However, whatever your style be, one must not forget to experiment with vibrant hues in summers.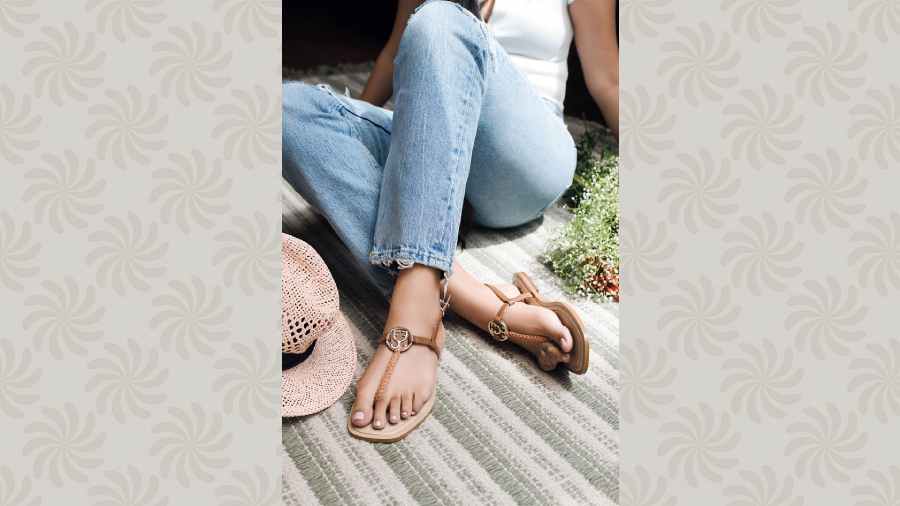 Sourced by the correspondent
Are there summer footwear no-nos?
Boots for sure! But generally speaking, summer is the season where one can play around with different styles of footwear a lot more than any other season.