It's everywhere. The phenomenon that has redefined the meaning of the word 'phenomenon'. The Squid Game wave is sweeping across the world, not only bringing in more fans every day for the show, but also providing a fillip to the ever-growing interest in Korean culture —
K-Drama to K-Pop, food to fashion. And beyond.
First things first. When it dropped, relatively quietly, on Netflix in mid-September, few would have guessed how big Squid Game would become. The nine-episode South Korean series — a survival drama in which hundreds of debt-ridden citizens risk their lives to play a series of children's games, now given a sinister edge in a do-or-die situation, in a bid to take home 4.56 billion Won — quickly became a binge-watch favourite. Close to two months later, Squid Game is Netflix's most-watched series till date, reaching the top-viewed programme in as many as 94 countries. The show attracted a viewership of 142 million member households during its first four weeks, surpassing the streaming giant's 2020 British costume drama hit Bridgerton.
The numbers for Squid Game — which is a show dictated by numbers — just keep getting bigger. According to Bloomberg News, Squid Game — produced on a budget of $21.4 million — is estimated to be worth $900 million for the streaming giant. Bloomberg also reported that about 132 million viewers had watched at least two minutes of the show in its first 23 days, easily breaking the record set by Bridgerton, which was streamed by 82 million accounts in its first 28 days. A second season of Squid Game, quite expectedly, is already in the pre-production phase. On Google, if you type in 'Squid Game', you will find more than 223,000,000 results in only 0.53 seconds.
A SUCCESS STORY LIKE NO OTHER
The success of Squid Game may have created unprecedented buzz but this Korean offering is just the latest to strike gold globally and be embraced by audiences beyond borders. It's premise — a kind of Hunger Games for adults tempered with capitalism and perfectly attuned to cross-cultural anxieties — has resonated almost everywhere, especially in a world struggling to stay afloat in the middle of a pandemic. South Korea battles a personal debt crisis of epic proportions, and economic inequality is a global scourge, which find resonance in Squid Game. The show's edgy theme of survival of the fittest is offset by a visual aesthetic akin to Willy Wonka And The Chocolate Factory, appealing to a wide demographic of viewers.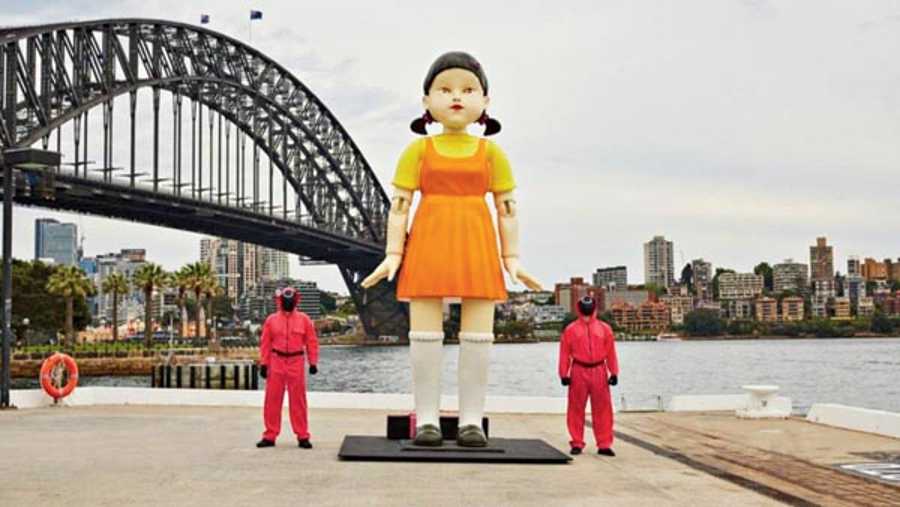 A life-sized replica of the creepy 'Red Light Green Light' doll from Squid Game has been a huge attraction at Sydney Harbour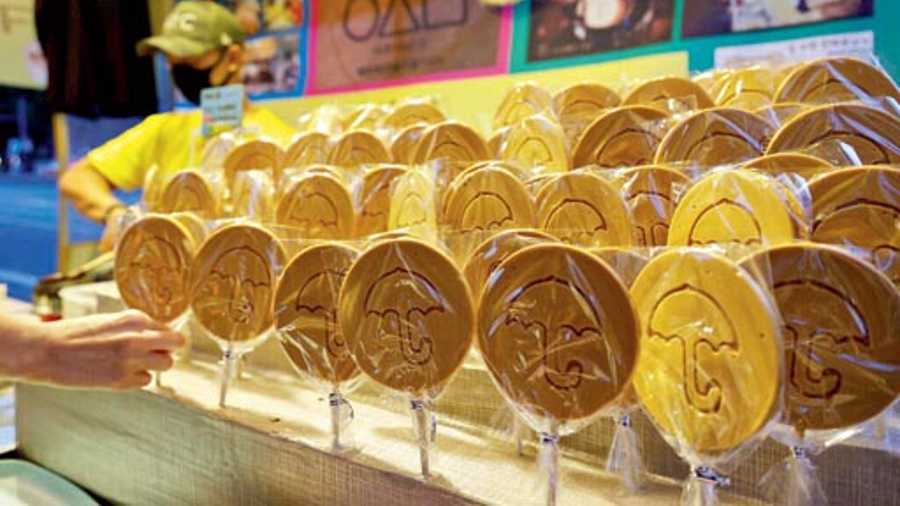 A shop in the South Korean capital of Seoul selling Squid Game-themed dalgona, based on the game Ppopgi in the episode The Man with the Umbrella
Squid Game's success has not only given a shot in the arm to the already flourishing Korean entertainment industry but has also lent more than a helping hand to the country's other businesses. The dystopian hit has become an unlikely style influence, with the green-and-white tracksuits worn by its actors experiencing a surge in demand.
The South Korean garment industry, which had been in decline even before the pandemic, has now got a lifeline, with factories flooded with orders for the familiar tracksuits as well as the pink jumpsuits shown in the series. Similarly, sales of the white slip-on Vans worn in the show spiked a whopping 7,800 per cent since the series premiere.
The success of the show has seen its actors reap rich dividends. Jung Ho-yeon, who plays the key character of Kang Sae-byeok, is Louis Vuitton's newest Global House Ambassador for fashion, watches and jewellery. Since the show, her Instagram follower count has risen to a whopping 23.4 million. Last week, Lee Jung-jae — who plays the protagonist Seong
Gi-hun — was caught on camera rubbing shoulders with Leonardo DiCaprio.
Outside Korea, a Squid Game-themed cafe in Indonesia, on the verge of shutting down, now attracts more than 500 customers a day. On Halloween, thousands of fans flocked to Sydney's iconic harbour to view a life-sized replica of the famous 'Red Light, Green Light' doll shown in the series. In China, where Netflix is unavailable without a VPN, a Beijing bakery has introduced a Squid Game-themed confection-making challenge. There is a Squid Game-inspired story from almost every part of the world now. The list is endless, and it only seems to be spiking.
The success of Squid Game has spurred Netflix, which had predicted the wave and started investing in Korean content vigorously since 2016, with about $500 million being invested this year alone. Last month, Amazon Prime Video, Netflix's chief rival, launched 10 new K-Drama titles on the service. The Squid Game phenom has even prompted Amazon founder Jeff Bezos to call the work "impressive and inspiring".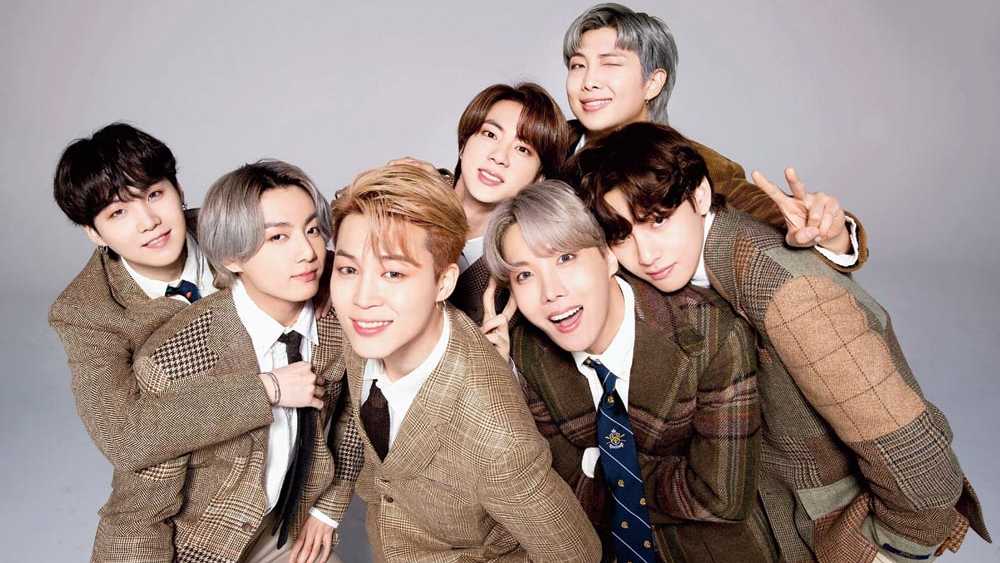 BTS, the world's biggest boy band, is South Korea's biggest cultural currency at the moment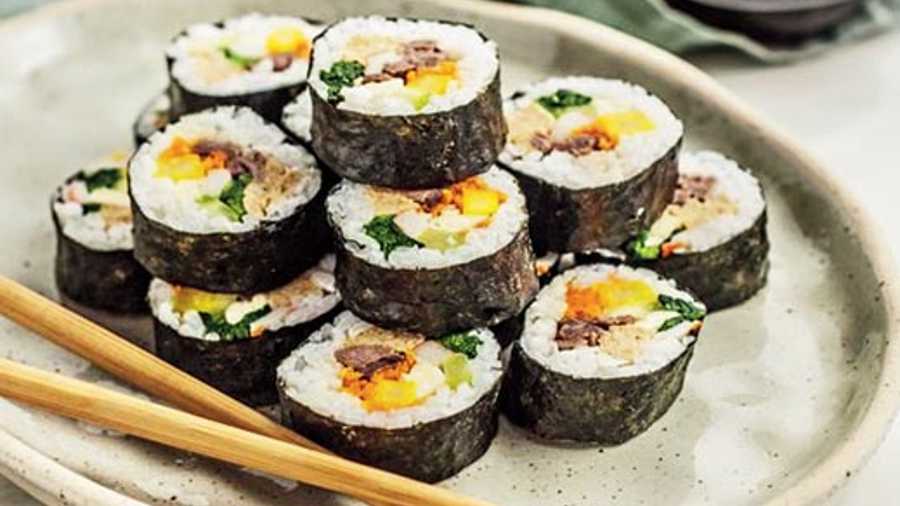 Kimbap, a Korean dish, is one of the 26 Korean words introduced into the Oxford English Dictionary last month
HALLYU high!
Truth be told, the Hallyu wave was sweeping the world even before Squid Game came along and gave it a firm push. Hallyu, translated as 'Korean wave', has been strengthening its hold across a large part of the globe — slowly but surely at first, and now fast and furious. In February 2020, Parasite — a film which, much like Squid Game, was a tragicomic look at the social and economic divide in the country — took home four Academy Awards, including Best Picture, becoming the first non-English language film to win in that category in the 92-year history of the Oscars. Bong Joon-ho, while accepting the golden statuette for Best Director, urged the global audience to overcome the "one-inch-tall barrier of subtitles".
While young viewers were always hooked to Korean Drama, abbreviated as K-drama, Joon-ho's words — coupled with the pandemic — had an impact. Locked down at home, viewers discovered content from across the world, with Korean accounting for a large part of it. Crash Landing on You and Vincenzo, among many other
K-Drama titles, became superhits, cutting across generations, before Squid Game came along and compelled many more to start hunting for all things Korean, cuisine to culture, fashion to music. In Southeast Asia, Korean content reportedly accounts for 34 per cent of streaming viewing time, making it the most streamed content in the region.
K-pop, of course, has always been a huge ambassador for Korean culture. Back in 2012, PSY's Gangnam Style became a global viral hit. BTS, aka the Bangtan Boys, is, of course, a success story that has spurred case studies. Besides Grammy honours and Guinness World Record achievements, appearances at the United Nations as ambassadors for their country or performing in almost every part of the world to packed houses, BTS is responsible for 0.5 per cent of South Korea's entire economy. Once again, the numbers speak for themselves.
And so do the words. In October this year, just half a month after Squid Game dropped and became a rage, as many as 26 Korean words were added to the Oxford English Dictionary. Besides Hallyu and
K-Drama, popular Korean dishes like Kimbap, Bulgogi and Banchan have made their way into it. Other words of importance include Mukbang, meaning a video, mostly one that is livestreamed, that shows a person eating a large quantity of food and talking to the audience, and Manhwa, a Korean genre of cartoons and comic books, often influenced by Japanese manga. The OED has officially stated that including so many Korean words was a recognition of the shift in language used by English speakers. Both South Korea and UNESCO have added 21 Korean cultural items to their respective lists since 2008.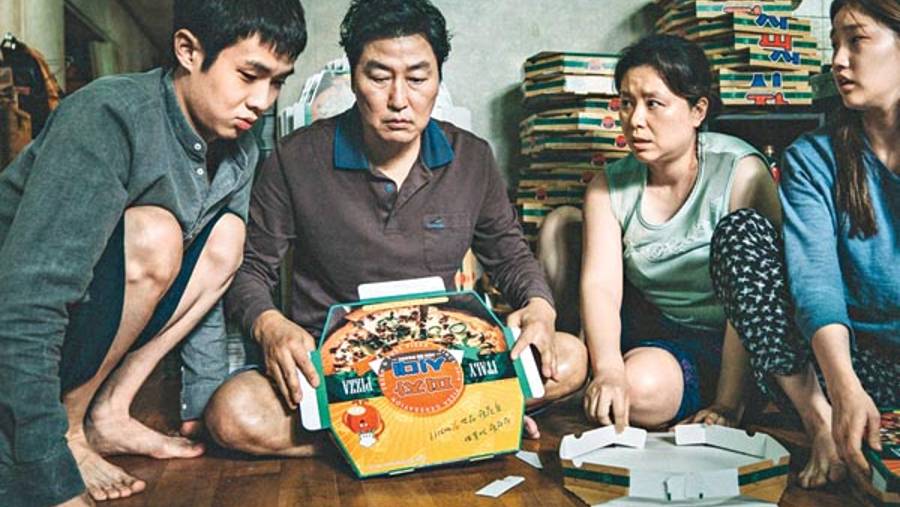 In 2020, Parasite became the first foreign language film to win Best Picture in the 92-year history of the Academy Awards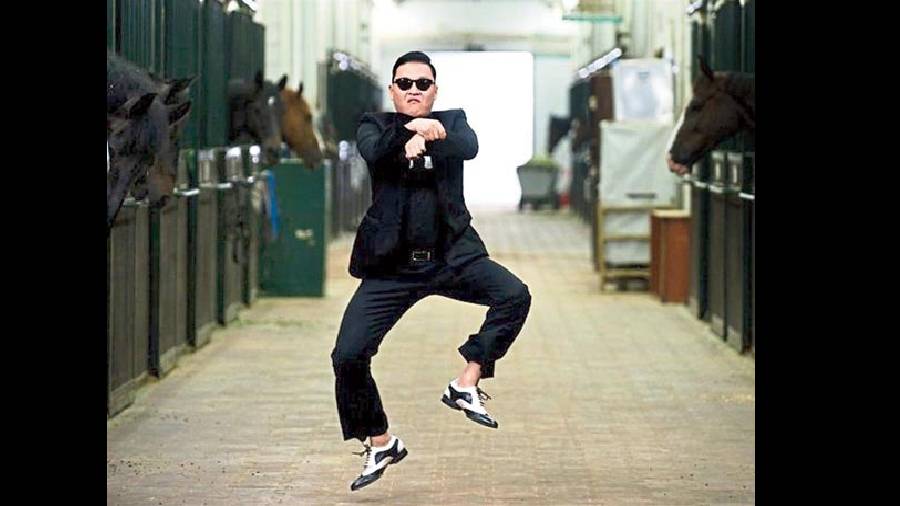 PSY's Gangnam Style was one of the first Korean hits to go global
K-DOM
South Korea's progress towards cultural domination across the globe, however, is not a Squid Game-induced flash-in-the-pan moment. The country's continuous stream of creativity, which has been the result of clever packaging and favourable market conditions, has also been fostered by a government that has made a lot of investments into its cultural industries since the late 1990s. For many, South Korea has provided a true masterclass in how to strategise and leverage its 'soft power'.
Since the country's democratisation in the late 1980s, coupled with the relaxation of censorship, reduction of travel restrictions, and the push to diversify the economy, have all contributed to the global spread of its culture, which has been relatively quicker compared to many other countries.
President Moon Jae-in, a keen champion of Korea's culture scape, is keen to use his country's increasingly growing global influence for political purposes. In April 2018, the president took a few K-pop stars to a concert in Pyongyang as part of an effort to improve relations with North Korea. In early 2020, he hosted a celebratory lunch for the cast and crew of Parasite after their big Oscar win. Members of BTS were recently appointed as "special presidential envoys for future generations and culture", appearing alongside the president at the UN in September to promote Covid-19 vaccination and sustainable development.
As K-dom continues to expand, South Korea is keen to make the world its 'Gganbu'. Hallyu!