The smartwatch market still offers a lot of opportunities because not everyone is sporting one. So there are those who are looking for their first smartwatch or those who want to gift one to a youngster. A brand that has been doing a fairly good job than most companies is Amazfit. Over the years it has built up quite a portfolio, ensuring there is something for everyone.
The new smartwatch from the company comes in its BIP line-up, which is about affordability. Amazfit BIP 3 is among the lightest smartwatches you will find in the market, which is a good thing if you want to use a device to monitor sleep. An added advantage is the good quality of the strap (easily swappable for other colour options) that can be worn all-day without any irritation.
The watch itself sports a 1.69-inch LCD display, large enough to show a lot more information than many smartwatches in the same price category. Further, it's a curved display, making swiping easy. To access important settings, swipe down from the top. Swipe up to access notifications while swiping left or right shows all the widgets. The menu and widgets are well designed while the display is clearly visible even under bright sunshine.
During the course of the week, I kept brightness set to the highest level and haptics to high. Though that took some life out of the battery yet, I got around eight days out of a single charge (you can easily push it to 10-11 days).
In terms of health tracking, there are four important verticals — all-day heart rate monitoring (works well), SpO2 (I still think you should go with an oximeter), stress tracking and sleep tracking. Most of the data can be accessed on the watch and for a better display, choose the Zepp app, which is quite well designed. As expected, there are 60-odd activities that can be tracked but there is no GPS for which you have to depend on your phone.
Frankly, this smartwatch has most of the functions many will ask for. If not anything, it gives a good first experience of a smartwatch. And that is very important because if you don't like a product when you use it the first time, chances are you wouldn't return to it or even recommend the same. Amazfit BIP 3 is worth a place on your wrist.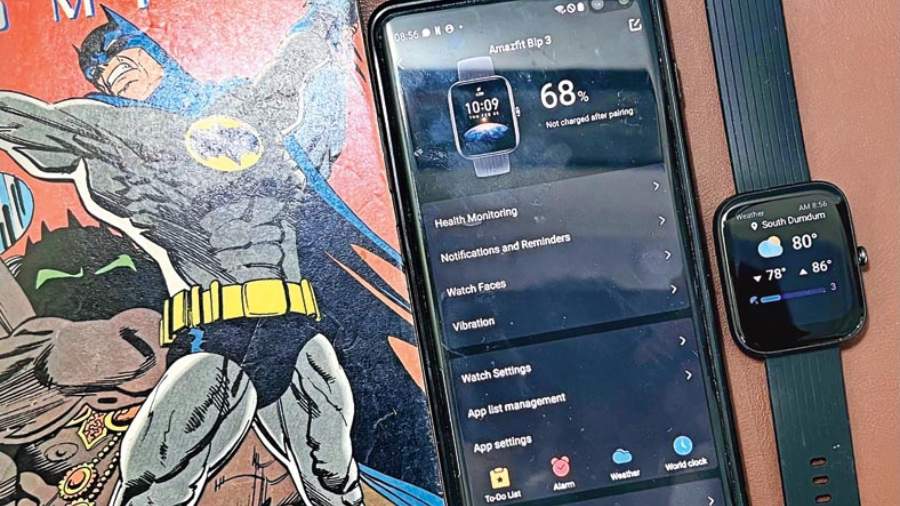 At a glance
Device: Amazfit BIP 3
Price: Rs 3,499 (special launch price of Rs 2,999 on June 27)
High notes
Excellent battery life
Good entry-level option
You can wear it all day
Muffled note