After the mega success of Guptodhoner Sondhane and Durgeshgorer Guptodhon, Sonada, Abir and Jhinuk are all set to take forward the treasure hunt journey with Karna Subarne'r Guptodhon directed by Dhrubo Banerjee.
Abir Chatterjee will reprise the role of the much-loved Sonada while Arjun Chakrabarty and Ishaa Saha will come back as the endearing characters, Abir and Jhinuk. With a mixture of history, adventure, and thrill, Karna Subarne'r Guptodhon will be bigger than the previous films.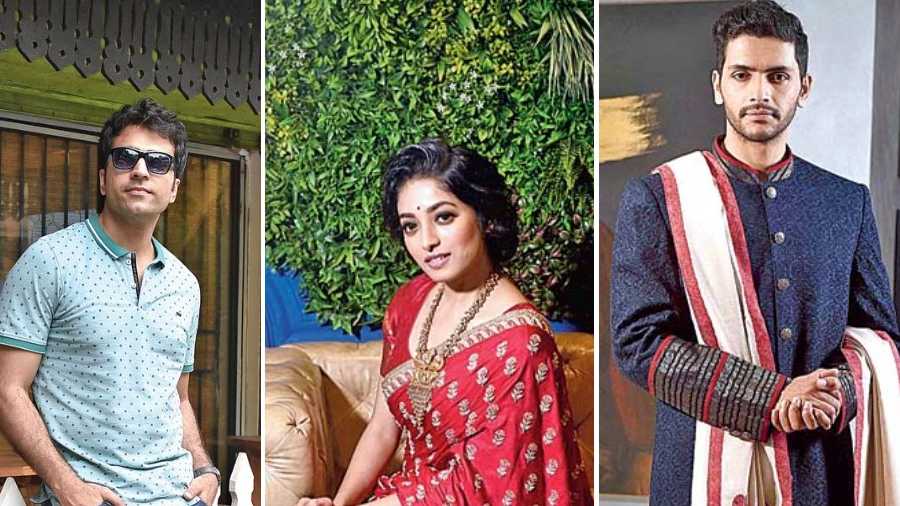 Actor Abir Chatterjee, Ishaa Saha and Arjun Chakraborty.
Commenting on the film, Dhrubo Banerjee, director, said: "The Guptodhon series has always been very close to my heart. My journey with SVF and mainstream Bengali films started with the very team of Guptodhoner Sondhane. I take immense pleasure to say that both Guptodhoner Sondhane and Durgeshgorer Guptodhon were immensely loved and enjoyed by the audience. With the same hope and expectation, I am presenting the third film from the Guptodhon franchise, Karna Subarne'r Guptodhon. This film will be on a larger scale as we aim to bring in elements both in terms of look and feel that will reflect grandeur from its very core. The film is about unearthing one of the greatest treasures of Bengal, one that has only been heard of in tales since ages. With history and thrill coming together, the film will be a complete entertainer."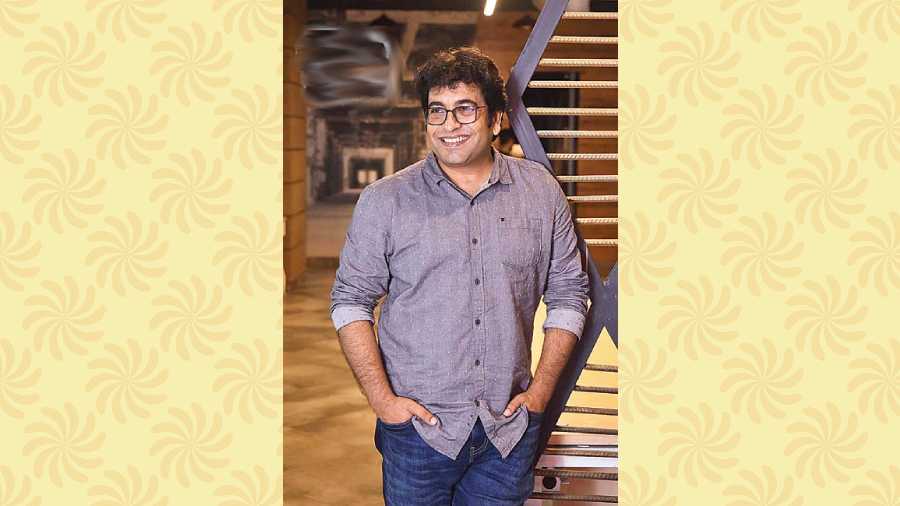 Director Dhrubo Banerjee.
Slated to release in 2022, the film will go on floors soon.
"This team shares a uniquely wonderful friendship/chemistry, and it is no secret that I'm itching to join them again for a new adventure. Both on screen and off," said Arjun.
The new film will be "far more adventurous, far more thrilling and yet far more grounded."
"The Guptodhon franchise sheds light on the unknown aspects of the otherwise known history. Sonada is not a detective and neither is he a treasure hunter. The trio embodies the fantasy of every Bengali... that we may stumble upon certain clues that can lead us to a treasure. The trio embodies Bangaliana... our inheritance, our history, culture, heritage. They are in search of the inheritance that we Bengalis have got. It is about restoring the pride of Bengal by discovering the lost treasures through its history, heritage, culture. That is why the films have connected with the global Bengali audience," said Dhrubo.