JAB WE MET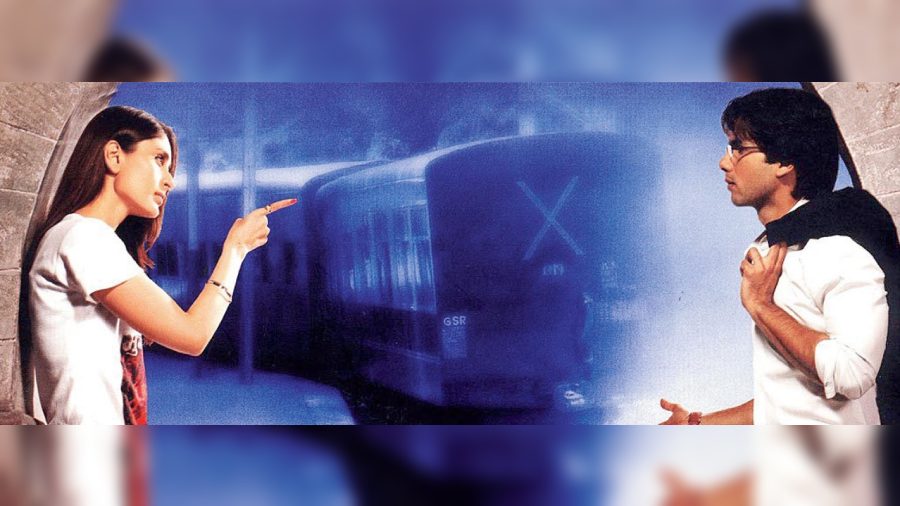 Jab We Met has gone down in the annals of Bollywood as one of those films whose dialogues are quote-a-minute and whose moments have become an indelible part of movie-buff memory. Out of many of Geet's exuberant, devil-may-care escapades is the one in the "badnaam gali" of Ratlam in which, after missing their train a few times in the dead of the night, Geet (Kareena Kapoor) and Aditya (Shahid Kapoor) introduce themselves to each other for the first time.
She, true to nature, tells him that they will put up in a hotel for the night and then leave the next day for her hometown Bathinda. "Chalo chalo, yeh tough looks tum chal ke bhi de sakte ho," she nonchalantly tells an increasingly frustrated — but by now, also fascinated — Aditya. And then they walk, with Geet, of course, doing all the talking. "Andhere raastey pe chaley jaa raho ho... aur woh bhi Ratlam ke galiyon mein. Bachchan ke fan ho kya? Angry Young Man," she admonishes him. And then, of course, Hotel Decent happens.
MANMARZIYAAN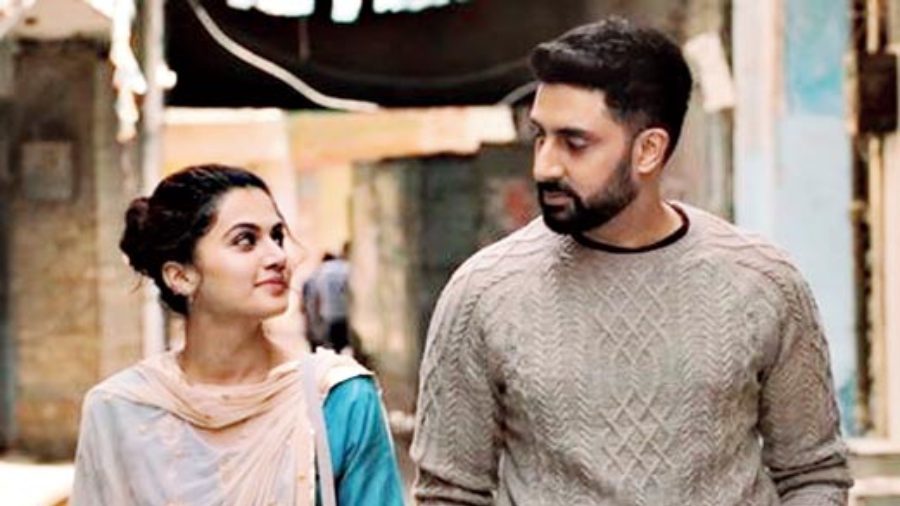 A scene without any frills. Just two people walking and talking. And yet one with so much impact. The closing moments of Manmarziyaan are a masterclass in both movie-making and acting with director Anurag Kashyap apparently shooting it in one take. The scene is as real as it gets with Rumi (Taapsee Pannu) and Robbie (Abhishek Bachchan) walking out of court after signing on their divorce papers, albeit reluctantly. What starts off as small talk — in which the two disarmingly talk about life and love, likes and hates — moves into serious territory, when they start talking about their marriage and how much they liked each other. It then leads to them bidding each other goodbye, but just as they are walking away in opposite directions, she asks him whether he's blocked her on Facebook. Only for him to tell her that he will accept a request if she sends it to him. She does, he turns and smiles back, and the two melt into each others' arms. Vintage romance at its best.
UDAAN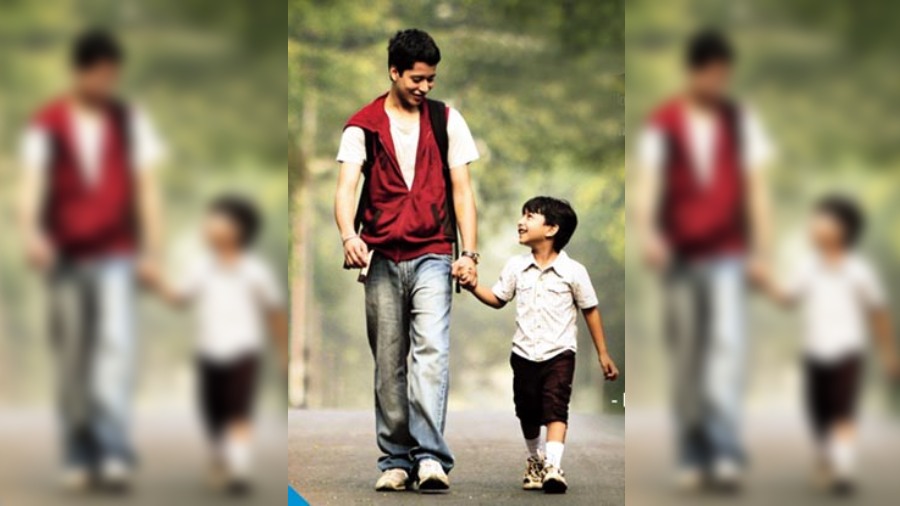 Vikramaditya Motwane's directorial debut dealt with heavy themes like parental oppression and the curb on freedom and still remains one of the best Bollywood films in recent times. That final frame of Rohan (Rajat Barmecha) coming back for his step-brother Arjun and the two triumphantly walking away, hand in hand and with smiles on their faces, from their brute of a father (played by Ronit Roy), remains memorable.
PIKU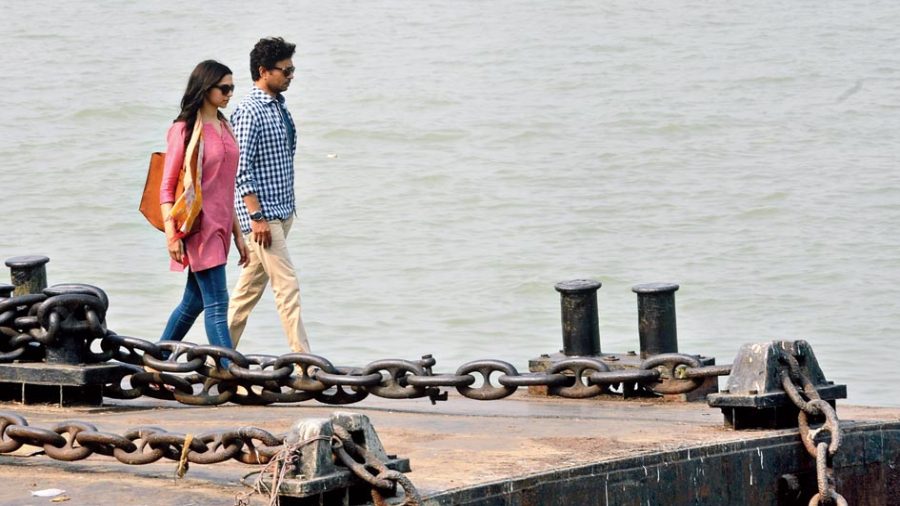 It's a moment which could happen with you and me... walking with a friend, a lover, an acquaintance.... Organic, natural, real. Piku and Rana skipping across train tracks, grabbing some egg-chicken rolls and chatting as they walk along Babughat, is a hugely memorable scene taken several notches higher by the unaffected performances from Deepika Padukone and Irrfan. As they walk, they converse about life, about one's responsibilities towards one's parents. Rana then asks Piku, "Toh tumse shaadi karne ke liye tumhare nabbei saal ke bachche ko adopt karna padega?" in what is perhaps the first acknowledgement of their feelings for one another. So simple. So sweet. So effective.
YEH JAWAANI HAI DEEWANI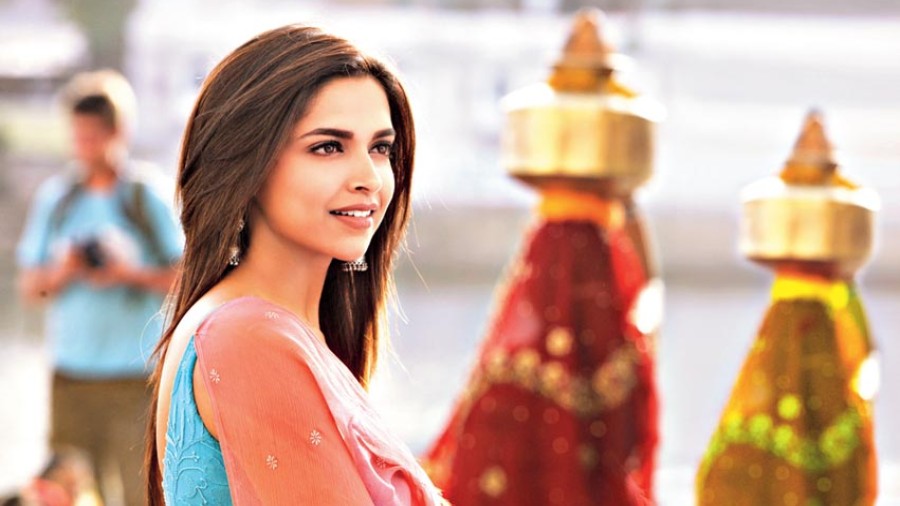 Delivering one of life's most important lessons was the iconic scene in this Ayan Mukerji film in which Naina (Deepika Padukone) and Bunny (Ranbir Kapoor) walk through the colourful lanes and bylanes of Udaipur, where Bunny tells Naina, "I love my life, Naina. Main tum logon ki tarah jee hi nahin sakta. Ek hi sheher ke ek hi ghar ke ek hi kamre mein tu apni poori life nikaal degi". Naina smilingly retorts that she's chosen this life and she doesn't want to live Bunny's life of a "bloody hippie".
That sets them off on a debate where he says, "Tumhein kya pata alag alag deshon mein rehne kaisa hota hain?" To which she tellingly replies, "Aur tumhein kya pata apno ke saath rehna kya hota hain?" Bunny harps on the upside of his life as a traveller ("San Francisco ke mutton burgers", "California ki dhoop", "Johannesburg mein Andres Iniesta ka winning goal") while Naina talks about how she loves the warmth and familiarity of home ("Mere haath ki mutton biryani", "Mumbai ki baarish", "Wankhede mein Mahendra Singh Dhoni ka winning chhakka"). And then she finally tells him, "Jitna bhi try kar lo Bunny... life mein kuch na kuch toh chhutega hi. Toh jahaan hain, wahin ka hi mazaa lete hain". Words to live —and die — by.
ZINDAGI NA MILEGI DOBARA
"Seize the day" — in as many words — is also the message of that memorable scene in this Zoya Akhtar film which, in its name itself, talks about the importance of living life in the moment. Laila (Katrina Kaif) and Arjun (Hrithik Roshan) walk the streets of Bunol in Spain by night in which he tells her that money is what gives him happiness in life, while she emphasises on the need to only do the things in life that make one genuinely happy.
When he tells her that he plans to make enough money and retire at 40, she tells him that he doesn't even know whether he will live till then! Which leads to that life-changing moment for Arjun, when lying on the grass and under the stars, Laila tells him, "Insaan ko dibbe mein sirf tab hona chahiye jab woh marr chuka ho".
​​​​​​​WAR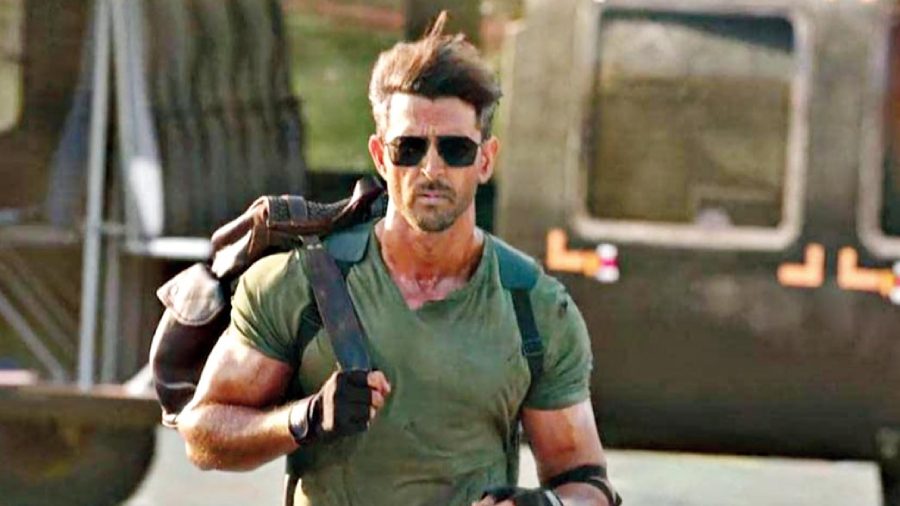 Confession: I sometimes tune in to this Siddharth Anand-directed action film just to feast my eyes on those 60 seconds of Hrithik Roshan walking out of a helicopter. An entry scene to rival the best — perhaps the only one that comes close is Shah Rukh Khan getting out of a helicopter (again!) and running in Kabhi Khushi Kabhie Gham — this moment has its own fanbase. And with good reason. For it doesn't really get much better than a tanned and ripped Hrithik, sporting specks of grey in his hair and a face lined and lacerated, stride across the frame with trademark swag and style. Co-star Tiger Shroff was transfixed. So are we. Each time, every time.