In the gamut of tragedy-influenced pop culture, grief is largely documented as the driving force behind an individual's transformation. Throughout its run, British comedy-drama After Life was a breath of fresh air showing the suffocating side of grief — with a hearty touch of humour. The existential comedy that signed off on January 14 with its third and final season on Netflix, stayed loyal to its core philosophy that the path to getting better isn't linear.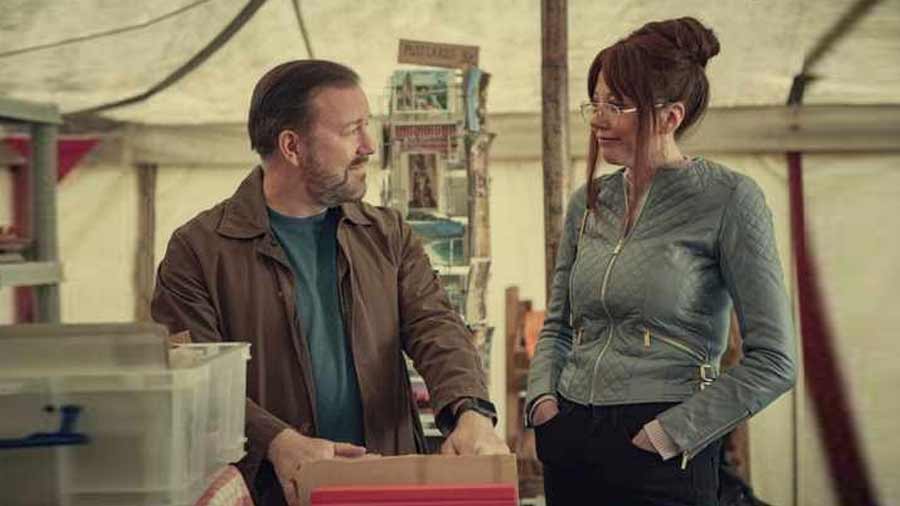 Courtesy: Netflix
This season saw Ricky Gervais's Tony himself in his sadness, one tear-jerking monologue at a time. showing the catharsis in feeling, rather than healing. Tony's character development is driven by a more mature understanding of pain, and shows catharsis through feeling rather than healing. The ending feels reflective of real life, beckoning viewers to find compassion through loss, as it is never really singular. In the midst of all the melancholy, Gervais brand of humour remains alive, together delivering the message that while there isn't necessarily a defined path to happiness, there is always hope. 
My Kolkata has some recommendations if you're done with the finale of After Life, and looking for more shows to fill in the void.
BoJack Horseman
This American animated series will repeatedly make you pause, spend a minute in stunned silence and think, "Did all of that just come from a cartoon?" The tale of a yesteryear sitcom star struggling with his fading relevance in showbiz, whilst dealing with childhood trauma, substance abuse and depression is one of the most real takes on mental health. The dark themes are intercut with comedic brilliance primarily influenced by the setting, which is a world of humanoid animals. BoJack Horseman's carefully developed supporting characters, reinforce the message that everyone is dealing with things.
Where to watch: Netflix
Fleabag
This two-season masterpiece by Phoebe Waller-Bridge was adapted from her one-woman show, and blurs the lines between comedy and drama. The British show is a very real study on trauma through the lens of Bridge's unnamed protagonist — a sexually-liberated woman in London, who frequently breaks the fourth wall and can convey complex emotions with a single look. Relationships and their inherent flaws form the heart of the show, and Fleabag's unfiltered humour gives a fresh perspective on how relationships would play out if we could speak our minds.
Where to watch: Amazon Prime Video
Feel Good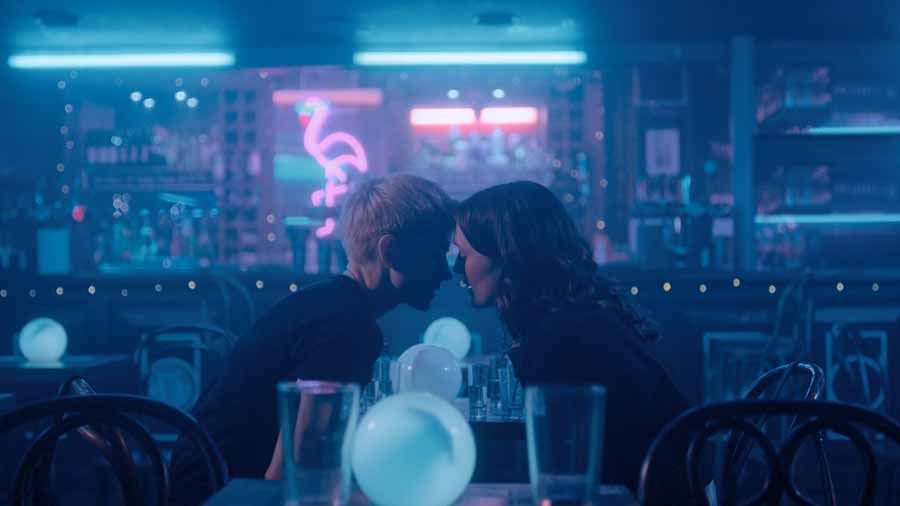 Courtesy: Netflix
Comedian Mae Martin's semi-autobiographical take on showbiz, dating, and the challenges of addiction and sobriety, is simple in premise but diverse in its treatment. The British comedy-drama doesn't try to portray queer relationships in isolation, showcasing Mae and George's relationship with the myriad emotions it encapsulates, from wholesome to suffocating. Feel Good doesn't pull punches when talking of addiction and society's response to it, showing how addicts are treated outside rehab. Martin knows how dark the subject matter is and doesn't shy away from it, but also knows when to bring in the light.
Where to Watch: Netflix
I May Destroy You
The British series by Emmy winner Michaela Coel deals with the serious subjects of consent and sexual assault. Though the world is far from where it needs to be on tackling these subjects, recent years have seen more conversation around it. I May Destroy You feels like the culmination of this, commentating on women's experiences with consent and its violation. Creator-writer-actorCoel stands out not only for her breakthrough turn as Arabella, but also her creative interpretation of the sensitive theme. The show also tackles topics like race, social media cancellation and wokeness with a lot of metaness (no pun intended), while also managing moments of hilarity in its darkness.
Where to watch: Disney+Hotstar
One Mississippi
Few can channelise grief and shock to create comedy quite like Tig Notaro (check out her album Live on a streaming platform for context). This Amazon Originals series is a semi-autobiographical account of the comic-writer-actress. We see Notaro surviving breast cancer, losing her mother, and making peace with her loss by moving to the town where she grew up. Although the second season slacks a bit compared to the first, One Mississippi serves up an emotional take on what makes family both beautiful and terrible, with a generous helping of deadpan humour.
Where to watch: Amazon Prime Video
Dead to Me
The American Emmy winning series produced by Liz Feldman, Will Ferrell, Adam McKay; and Jessica Elbaum, it chronicles the friendship between two grieving women who meet at a support group. Starring Christina Applegate in a Golden-Globe nominated performance along with Linda Cardellini, the series features top-tier dark comedy, with thrilling twists and crime-related drama. Alongside the sense of humour and theatre, the show also gives viewers a cathartic representation of what it feels like to lose a loved one, and the performances by the leading women make an already gripping story even more bingeable. With the third and final season set to premiere this year, now would be a great time to begin watching this show.
Where to watch: Netflix
Six Feet Under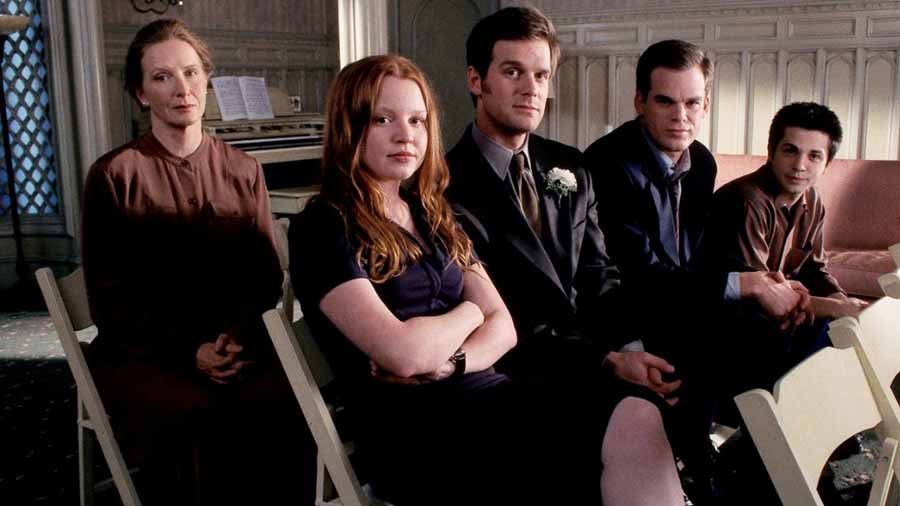 Courtesy: Disney+Hotstar
More than two decades after it first premiered, this HBO Original production is still regarded as one of the best when it comes to gallows humour. The story revolves around the lives of the dysfunctional Fisher family and their funeral home business in Los Angeles. The ensemble cast's brilliant chemistry and their reactions to various audacious topics makes the reel family feel exceedingly real. Over the course of five fulfilling seasons, Six Feet Under approaches (and pokes fun) at loss from every angle imaginable. The show also has one of the best finales in modern television, tying up a highly acclaimed 63 episode arc.
Where to watch: Disney+Hotstar