1. BADHAAI DO
Release date: February 11
What: The concept of 'lavender marriage', in which two consenting adults, one or both of who want to conceal their sexual orientation to society and enter into a marriage of convenience, was at the heart of this Harshavardhan Kulkrani-directed film that was a spiritual sequel to the 2018 hit Badhaai Ho.
What worked: A few other films have done that in the past, but the credit for making homosexuality mainstream, with generous dollops of the Bollywood staples of humour and romance, undoubtedly goes to Badhaai Do. The film tackled a seemingly prickly subject with a lightness of touch, but didn't compromise on either sensitivity or entertainment. Rajkummar Rao stole the show — especially towards the end as he slipped on a Pride mask — with able support from Bhumi Pednekar. Gulshan Devaiah's cameo was a scene-stealer, and Sheeba Chaddha owned the scenes she featured in.
What didn't: Tends to get a tad preachy at times. Could have been 20 minutes shorter.
The Telegraph review: Sensitively directed by Harshavardhan Kulkarni and felicitiously written by the team of Suman Adhikary and Akshat Ghildial, Badhaai Do's strength lies in the fact that it doesn't try hard to be woke. The travails of the LGBTQ+ community are presented without frills.
Box office: FLOP. Released at a time when theatres were just about opening up after the last leg of the pandemic, Badhaai Do did get in viewers through strong word-of-mouth, but it wasn't enough to salvage it at the box office. Predictably, it found far more takers with its OTT release.
Stream it on: Netflix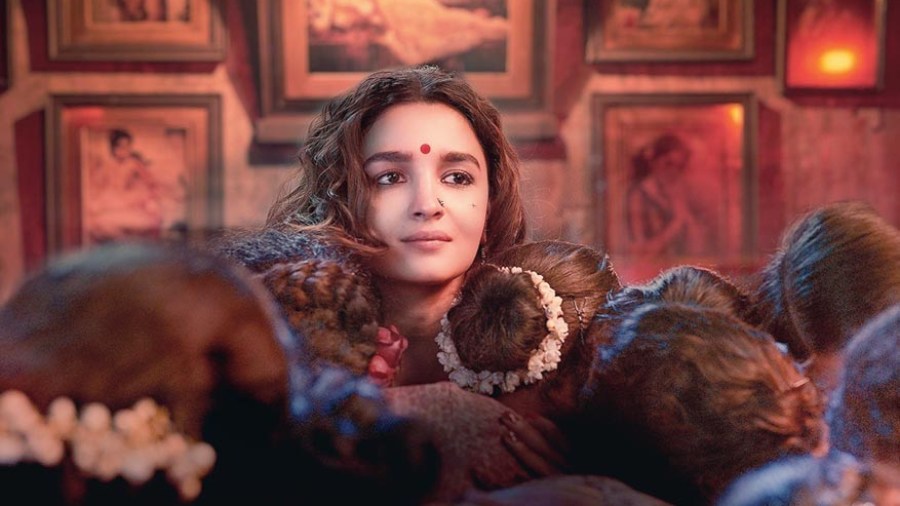 2. GANGUBAI KATHIAWADI
Release date: February 25
What: Director Sanjay Leela Bhansali went deep into the shadowy lanes of Kamathipura to tell the gritty, compelling and inspiring story — gleaned from a chapter of Mafia Queens of Mumbai written by S. Hussain Zaidi and Jane Borges — of Gangubai Kathiawadi who rose against all odds to take on the world and work selflessly for the rights of her fellow sex workers.
What worked: A luminous Alia Bhatt — in what was clearly a case of inspired casting — who winningly transforms from a naive young girl to a woman of the world who not only embraces her destiny but also swings it in her favour. Bhansali's world-building didn't drown out the story at the core, with viewers enjoying the old-fashioned dialogue-heavy, sentiment-on-sleeve film which Bollywood seldom makes now. Strong supporting acts —  Ajay Devgn to Shantanu Maheshwari to Indira Tiwari — took care of the rest. So did Sudeep Chatterjee's evocative frames.
What didn't: Bhansali's penchant for excess. The casting of a cis actor (Vijay Raaz) as a trans character.
The Telegraph review: Gangubai Kathiawadi rests wholly on the shoulders of Alia Bhatt. The petite Alia may not have the towering screen presence needed for a character of this stature, but it's luminous grace, wild abandon, crackling spontaneity and pain channeled into both pathos and power that make her portrayal stand out.
Box office: SUPERHIT. Even at a time when audiences were wary of walking into theatres, Alia Bhatt almost singlehandedly made Gangubai Kathiawadi a huge box-office success. A success worth Rs 200-crore-plus.
Stream it on: Netflix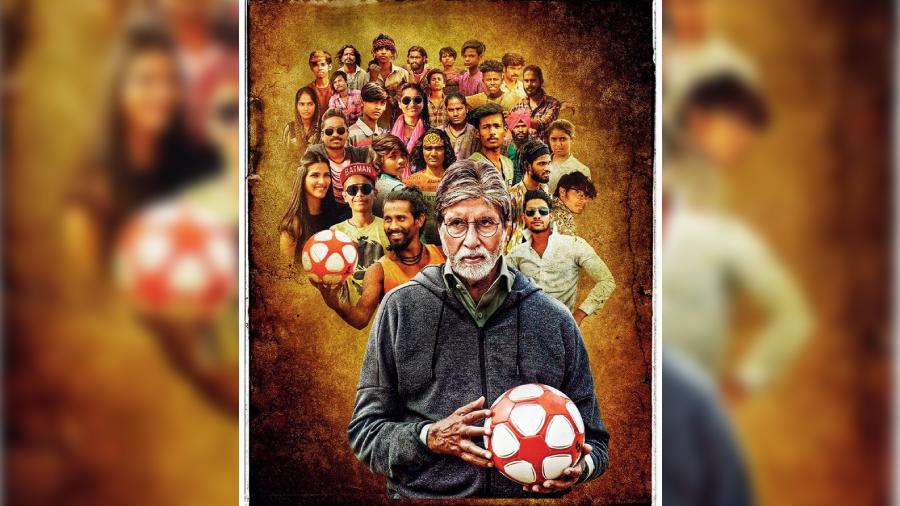 3. JHUND
Release date: March 4
What: Film-maker Nagraj Manjule — making his Bollywood debut — merged sport with social divide to tell the story of a bunch of wayward underdogs who are given sense and purpose when their anger and energy is channelised into something worthwhile by a social activist, played by Amitabh Bachchan.
What worked: Manjule — the man behind films like Sairat and Fandry — is known for his hard-hitting cinema focusing on caste divide and systemic oppression, and he made Jhund much more than just a sports film. In fact, Jhund upended the Bollywood sports biopic template to deliver an incisive commentary on the chasm between the haves and have-nots. Bachchan, as expected, was at the top of his game, ably supported by a team of ragtag youngsters. The steeped-in-reality look and feel was a plus.
What didn't: The three-hour runtime made it an ultimately exhausting watch.
The Telegraph review: In a Nagraj Manjule film, you can run your fingers on the grime, you can smell the overflowing drains, you feel both hope and despair....
Box office: FLOP
Stream it on: Zee5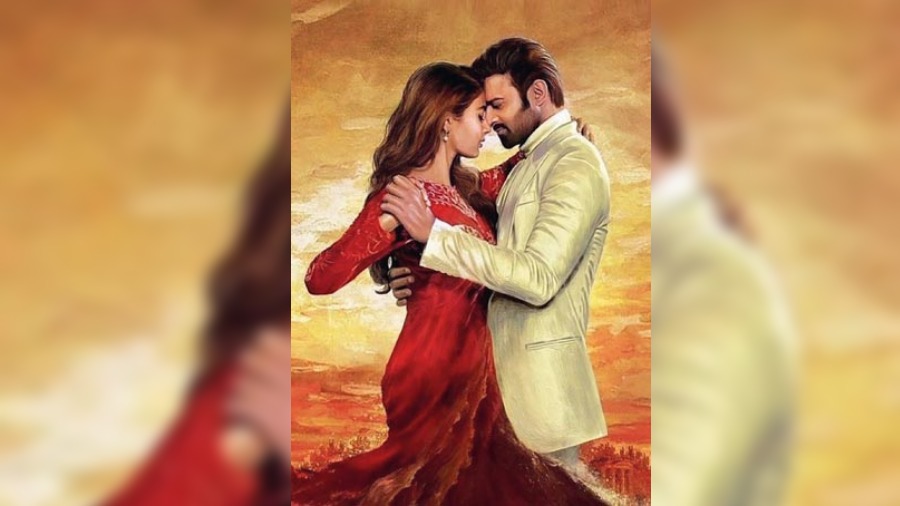 4. RADHE SHYAM
Release date: March 11
What: Aspiring to be a timeless love story, this bilingual biggie — made on a budget of over Rs 300-crore — sought to highlight the perpetual tug of war between free will and destiny when it comes to matters of the heart. But Radhe Shyam was a non-starter, failing in every department of film-making, and putting paid to Bahubali man Prabhas' plans of elevating himself to pan-India stardom.
What worked: Absolutely nothing. Easily one of the worst films of the year so far.
What didn't: Where do we start? A disinterested Prabhas; a cardboard cutout act from leading lady Pooja Hegde; unintentionally laugh-out-loud scenes, clunky lines like "Einstein of palmistry" and "India ka Nostradamus".
The Telegraph review: Radhe Shyam is so insipid in its writing and has such lacklustre performances that everything about it, even in its most serious moments, comes off as laughably embarrassing.
Box office: FLOP. Barely earned Rs 150-crore.
Stream it on: Netflix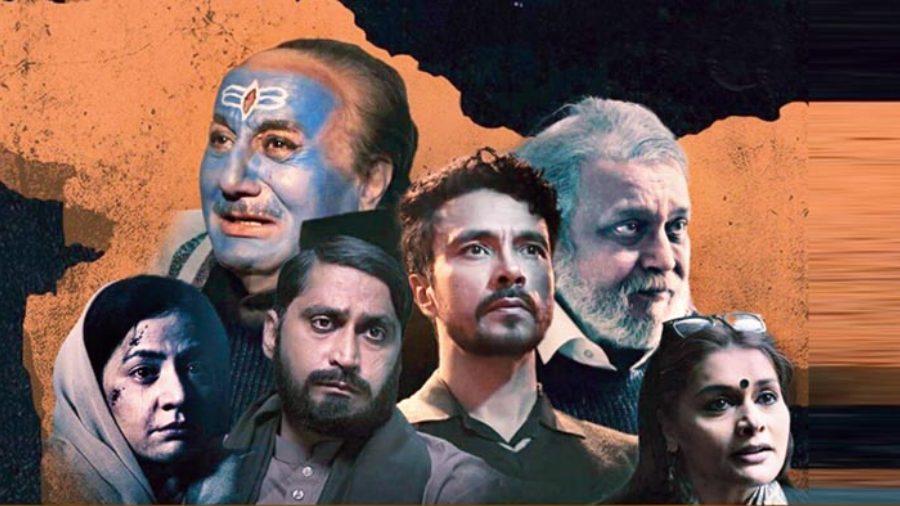 5. THE KASHMIR FILES
Release date: March 11
What: The mass exodus of Kashmiri Pandits from the state and the bloodshed and betrayal that accompanied it is the subject of this hard-hitting Vivek Agnihotri film that, through strong word-of-mouth, translated into a hurricane that swept the box office.
What worked: The focus on the tragedy of a community that hasn't been spotlighted before. Some winning performances, led by Anupam Kher.
What didn't: Vivek Agnihotri's 'us vs them' narrative that relied on half-truths and distorted facts, and hence did great disservice to the story at its core. Lack of nuance and objectivity in storytelling, made with the clear intent to provoke and incite.
Box office: BLOCKBUSTER. Earned a massive Rs 350-crore on a mere Rs 25-crore budget.
Stream it on: Zee5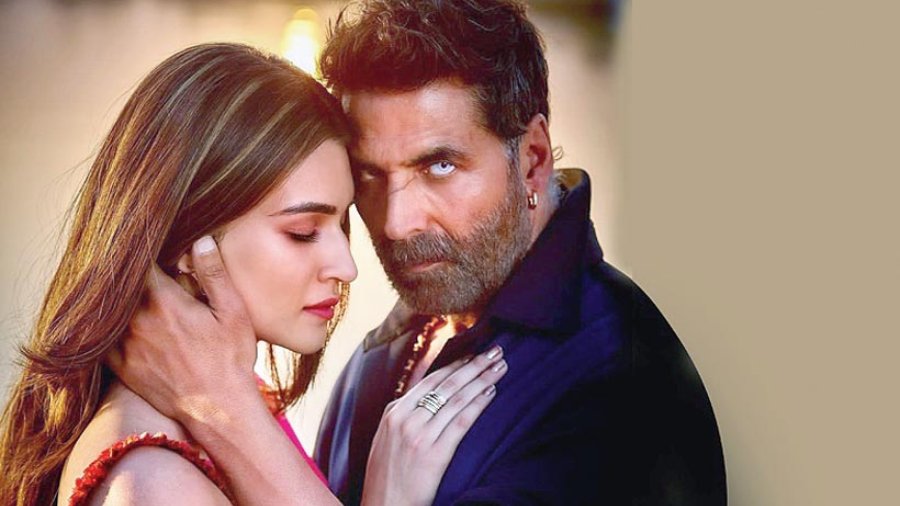 6. BACHCHHAN PAANDEY
Release date: March 18
What: The Akshay Kumar assembly-line machinery coughed up yet another south Indian remake. Bachchhan Paandey — with the actor playing a stone-eye sporting gangster with a sob-sob backstory — fizzled out before one could say 'Jigarthanda'.
What worked: A few masala moments. A fun act from Arshad Warsi.
What didn't: Tedious, unconvincing and contrived plot. A banal performance from Akshay.
The Telegraph review: When it comes to ticking off the boxes of a masala film, Bachchhan Paandey has all the ingredients, even though most of them don't come together to make a cohesive whole. The unique blend of comedy and carnage that made Jigarthanda more than watchable, is only sporadically present in its remake, most of which comes off as forced.
Box office: FLOP. Barely made it to Rs 70-crore. Its spend? Rs 180-crore.
Stream it on: Amazon Prime Video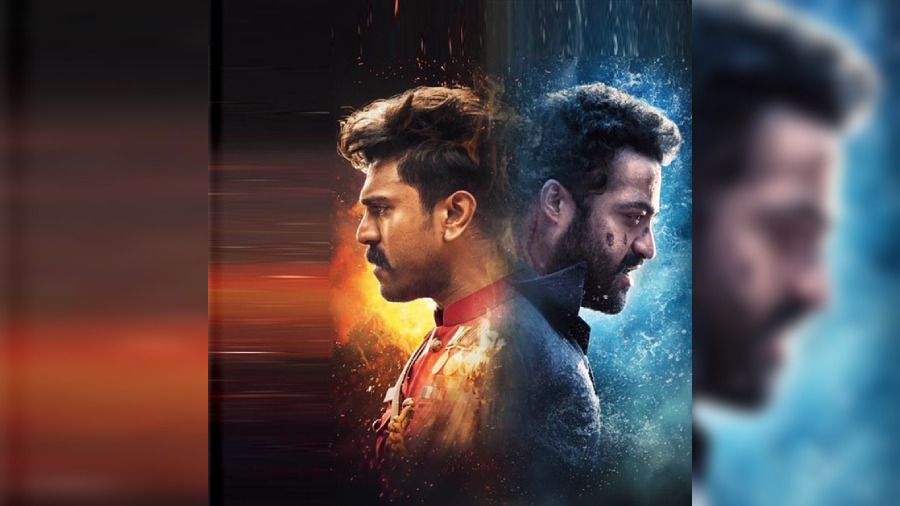 7. RRR
Release date: March 25
What: S.S. Rajamouli — the man synonymous with big, bigger, biggest cinema — delivered an epic with this story about two men on different paths brought together by fate and set in British-ruled India. Action set pieces, emotional moments, themes of freedom and friendship, brotherhood and betrayal, revenge and redemption, RRR — standing for 'Roar, Rise, Revolt'— scored on all fronts.
What worked: The genius of Rajamouli's mind pushed both creative and cinematic boundaries, giving us a film rich in imagination and inventiveness. Ramcharan and Jr NTR, playing the protagonists, matched each other beat for beat, and not just limited to those unbelievable moves in Nacho nacho. Rajamouli subtly wrapped commentary on socio-political divide within escapist cinema, giving us a film that was a bombastic delight —  gravity-defying stunts, colour, song and dance, big emotions and a menagerie of CGI animals. Ajay Devgn and Alia Bhatt's cameos were the icing on the cake.
What didn't: Some of the Hindi dialogues, in an attempt to translate directly from the Telugu original, ended up being too simplistic and literal. But that's nitpicking.
The Telegraph review: RRR is a power-packed entertainer, never letting your attention waver for a minute. Its strong patriotic flavour and a heartwarming story of friendship, even bordering on bromance, is what lifts RRR from being just another visual spectacle.
Box office: BLOCKBUSTER. RRR was a box-office juggernaut from Day One, and is estimated to have earned Rs 1,200-crore worldwide, making it the third-highest grossing Indian film.
Stream it on: Netflix. Its OTT release has given RRR and Rajamouli a gigantic fan base across the world, with many clamouring for an Oscar nomination.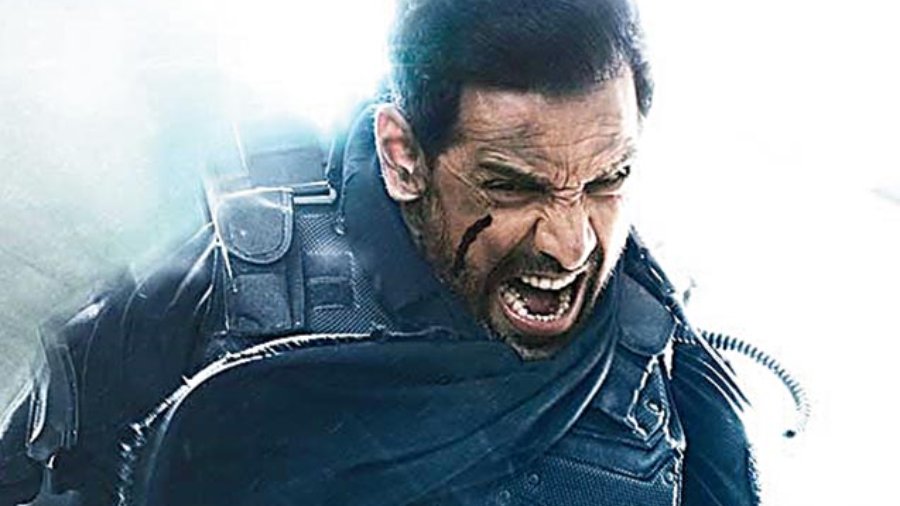 8. ATTACK — PART 1
Release date: April 1
What: John Abraham, hardly giving the audience any recovery time after the assault on the senses called Satyameva Jayate 2, played a humanoid with superhuman abilities in this film written by him, but clearly inspired by RoboCop and Blade Runner. And, of course, not even coming close.
What worked: May have seemed like a good idea on paper. A few stunningly shot adrenaline-pumping sequences.
What didn't: Genre cliches, unnecessary melodrama, John's one-note acting. The bad news? There's Part 2!
The Telegraph review: There's only that much of blinding action that one can take, accompanied as it is with laughable lines and poor characterisation.
Box office: FLOP
Stream it on: Zee5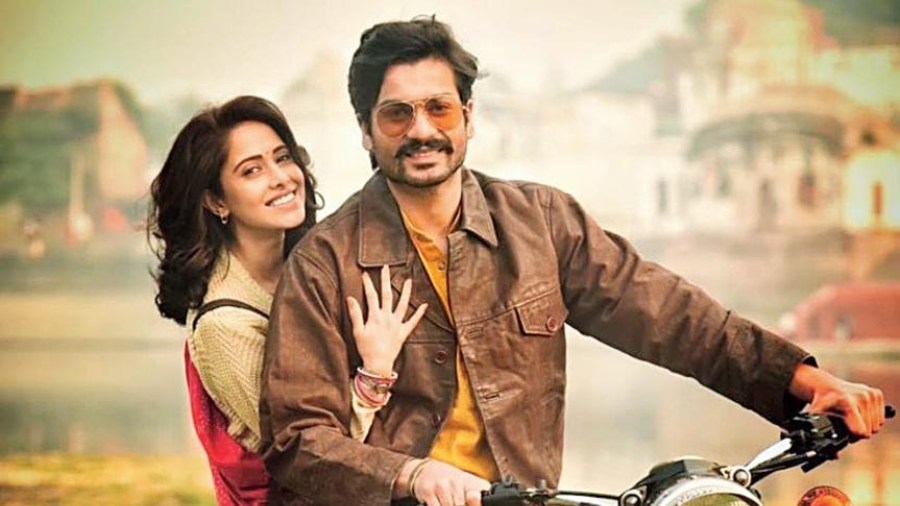 9. HURDANG
Release date: April 8
What: A love story set against the backdrop of the student agitation of 1990 in Allahabad brought on by the Mandal Commission, Hurdang came and went within a week, playing to empty theatres.
What worked: The fact that it is possibly the first mainstream Hindi film to explore a dark phase in the country's history. Some moments featuring Vijay Varma.
What didn't: The film's problematic messaging, lack of nuance, zero chemistry between leads Sunny Kaushal and Nushrratt Bharuccha.
Box office: FLOP
Stream it on: Netflix
10. JERSEY
Release date: April 22
What: Gowtam Tinnanuri adapted his 2019 Telugu film of the same name to tell the story of a man who returns to the game of cricket in his late 30s for his young son.
What worked: Shahid Kapoor slipped into the part played by Nani in the original, fully embracing the emotions of a father and anchoring a story that scored on feel and feel-good. He was ably supported by Mrunal Thakur, Pankaj Kapur and child actor Ronit Kamra.
What didn't: The nearly three-hour runtime. A poorly written character for Mrunal Thakur.
The Telegraph review: Jersey is an inspirational film about the triumph of the underdog. A film about undying tenacity and relentless perseverance. A film about hubris and catharsis. But most of all, Jersey is a beautiful, and often moving, film about the indelible bond between a father and son.
Box office: FLOP. Despite largely good reviews, Jersey inexplicably failed at the box office.
Stream it on: Netflix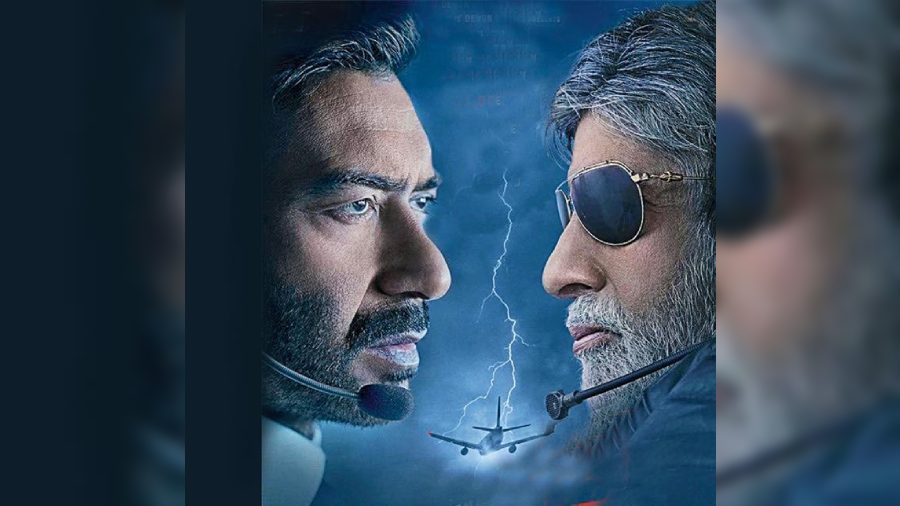 11. RUNWAY 34
Release date: April 29
What: Ajay Devgn directed himself, Amitabh Bachchan and Rakul Preet Singh in this Sully-inspired story, drawn from real-life events, of a pilot who has to answer some tough questions when he makes a miraculous landing, after braving adverse weather conditions and dangerously low fuel levels, albeit by making some unconventional choices.
What worked: Devgn in top form, both as actor and director. A thrilling and immersive Half One, taken a few notches higher by Aseem Bajaj's cinematography. Amitabh Bachchan's powerful screen presence.
What didn't: Rakul Preet's sketchily written part. A verbose second half.
The Telegraph review: Writers Sandeep Kewlani and Aamil Keeyan Khan craft a crisp and sharp narrative which engages and entertains in equal measure. Runway 34, despite a few bumps, is well worth your time.
Box office: FLOP. Failed to collect even Rs 50-crore on a reported Rs 150-crore budget.
Stream it on: Amazon Prime Video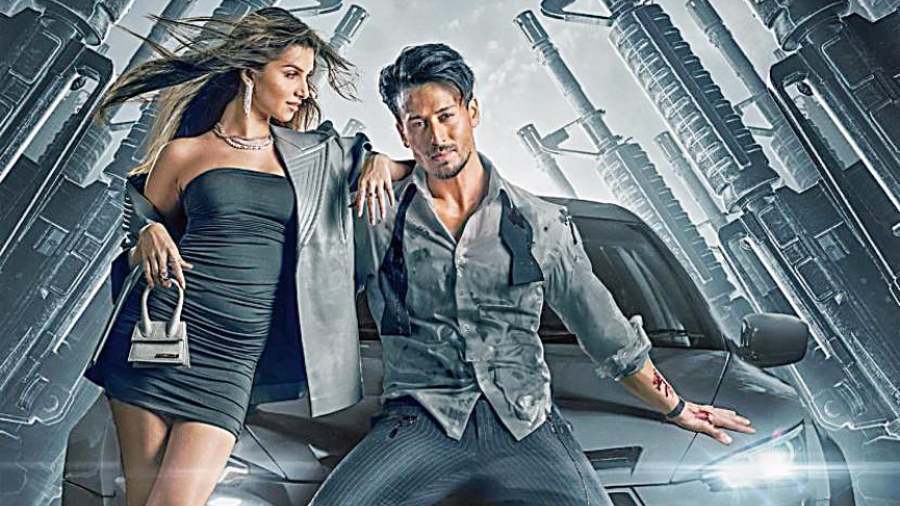 12. HEROPANTI 2
Release date: April 29
What: Tiger Shroff, who made his debut with Heropanti eight years ago, returned with its sequel in which he played a hacker with a complicated backstory. Tara Sutaria pitched in with a bimbo act and Nawazuddin Siddiqui sported a colourful wardrobe, complete with shiny talons and rouged cheeks. That's all we can remember of this film that went from worse to worst!
What worked: Nothing
What didn't: The whole film. It was just a series of action and romantic set pieces stitched together clumsily. Tara's Inaaya ordering RJ/ Babloo, played by Tiger, to strip in public so that she could check out a mole on his posterior, was an all-time Bolly low. And there was a lot more.
Box office: FLOP. Thankfully, better sense prevailed and the audience stayed away from this mangled mess of a movie.
Stream it on: Amazon Prime Video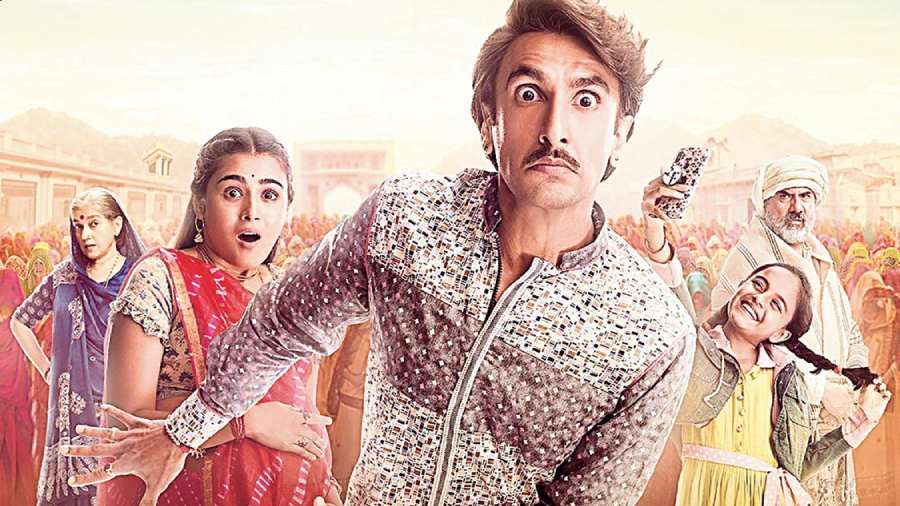 13. JAYESHBHAI JORDAAR
Release date: May 13
What: Jayeshbhai Jordaar touched upon patriarchy, gender disenfranchisement and inequality to tell a well-meaning tale of a man pulling out all stops to protect his unborn girl child.
What worked: A well-intentioned premise, a top-notch act from Ranveer Singh in the titular role.
What didn't: The lack of a 'jordaar' script, the tendency to hammer in its message, veers inexplicably between absurdist and melodramatic.
The Telegraph review: Female infanticide, the obsession with a male child, the shackles of generations of brazen patriarchy, deep-rooted superstition... Jayeshbhai Jordaar touches upon it all, in the garb of humour.
Box office: FLOP. Despite big names, the film struggled to cross the Rs 25-crore mark.
Stream it on: Amazon Prime Video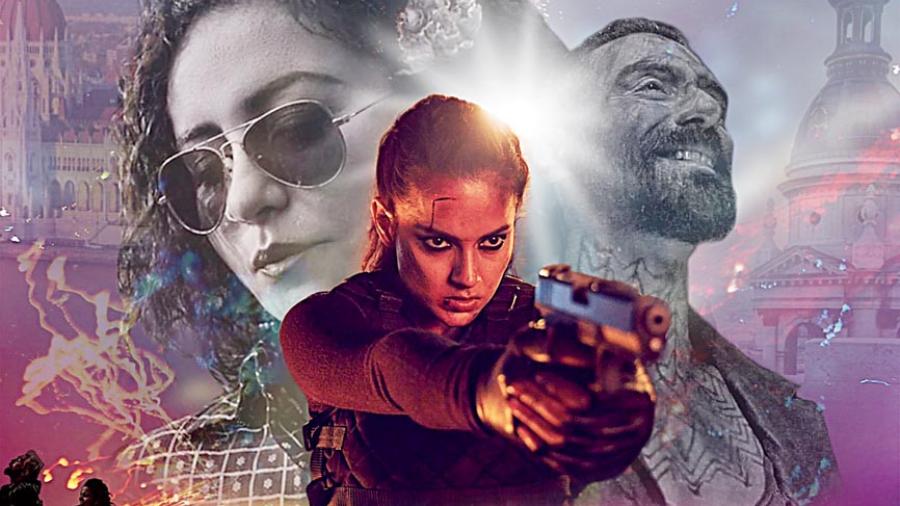 14. DHAAKAD
Release date: May 20
What: Kangana Ranaut chanelled her inner Lara Croft to play a highly trained field agent entrusted to eliminate an international human and arms trafficker who has been off the radar for years. But Dhaakad was all sound and fury signifying nothing.
What worked: Some high-octane action sequences featuring Kangana, the eastern European locales.
What didn't: A laughably embarrassing and derivative script, lacks soul, extremely violent.
Box office: FLOP. Yanked off most screens within the first weekend, Dhaakad's Rs 86-crore budget resulted in a lifetime yield of merely Rs 3.77-crore. On Day 8, the film sold just 20 tickets across the country, earning Rs 4,420!
Stream it on: Zee5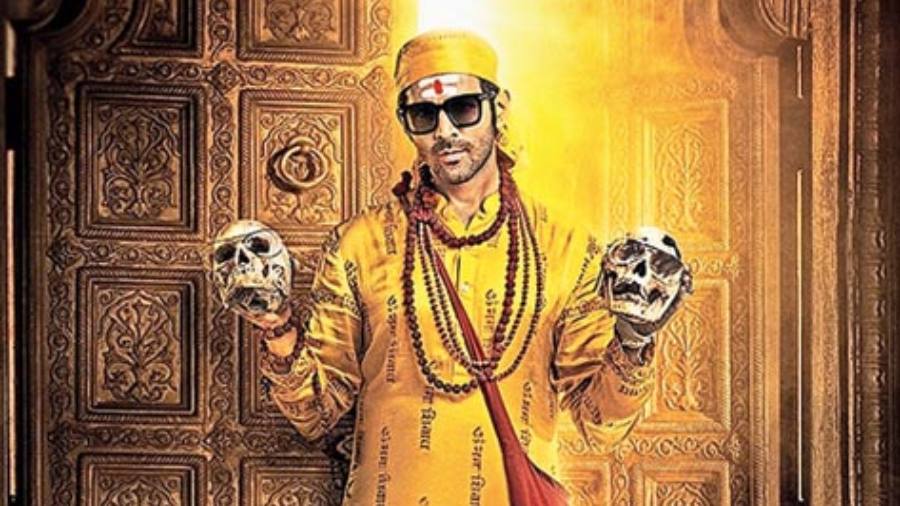 15. BHOOL BHULAIYAA 2
Release date: May 22
What: The spiritual sequel to the 2007 film Bhool Bhulaiyaa — retaining the concept of a haunted mansion and a spirit named Manjulika — packed in elements of both horror and comedy to tell an entertaining, if often nonsensical, story of a young man, played by Kartik Aaryan, who pretends to be a fraud psychic to deal with the return of a malevolent spirit hell bent on revenge.
What worked: The fun mix of horror and comedy, a towering Tabu, some genuinely crazy-cool moments featuring Kartik Aaryan and Rajpal Yadav, the lilting rework of the title track.
What didn't: Lack of logic, puerile humour in parts.
The Telegraph review: Nothing in Bhool Bhulaiyaa 2 makes sense, and that's what it was anyway aiming for. Kartik Aaryan — who winningly displays his comedic chops — carries the Anees Bazmee-directed film on his shoulders, but it's Tabu, as expected, who packs a punch.
Box office: BLOCKBUSTER. The widespread acceptance of this Anees Bazmee directorial rescued the Hindi film industry at a time when the success of south Indian productions had spurred the writing of Bolly obituaries. Despite its streaming release, Bhool Bhulaiyaa 2 is still playing in some cinemas. It has earned upwards of Rs 260-crore on a Rs 90-crore budget.
Stream it on: Netflix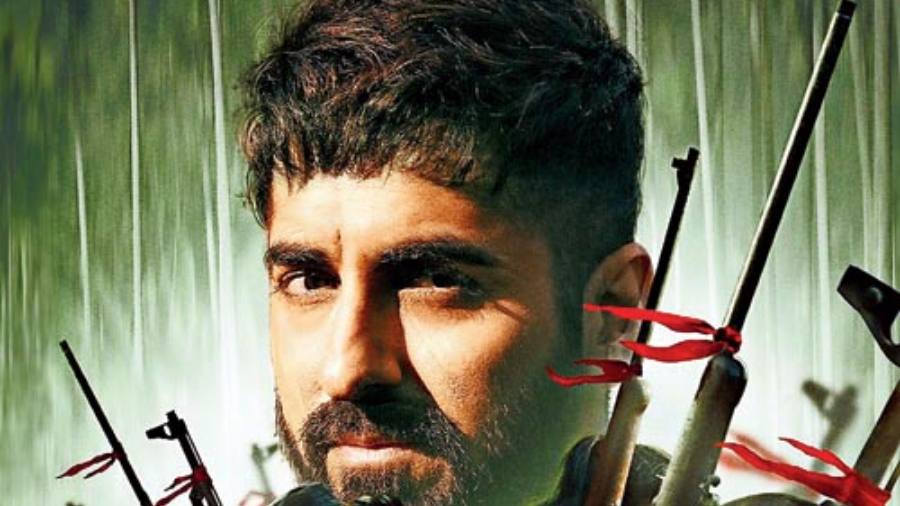 16. ANEK
Release date: May 27
What: Director Anubhav Sinha's fearless brand of film-making saw him train his eyes on the North-eastern part of India in this film frontlined by Ayushmann Khurrana. Anek, which looked at everything from insurgency in the region to the othering of its people, scored on intent and attempt, but came up short in execution.
What worked: A rare Hindi film to focus on the North-east, Ewan Mulligan's breathtaking aerial shots of the landscape and Anurag Saikia's use of local music.
What didn't: A lazy and generalised representation of the North-east, its people and its problems. An outsider's perspective that lead to a conflicted and confused story, Ayushmann's half-hearted act.
The Telegraph review: Anubhav Sinha and his co-writers do away with the specificity that a story like this demanded. Instead, they present it in broad strokes, putting the various shades of conflict and their causes and concerns into one common ticked-off box labelled as 'grievance'.
Box office: FLOP
Stream it on: Netflix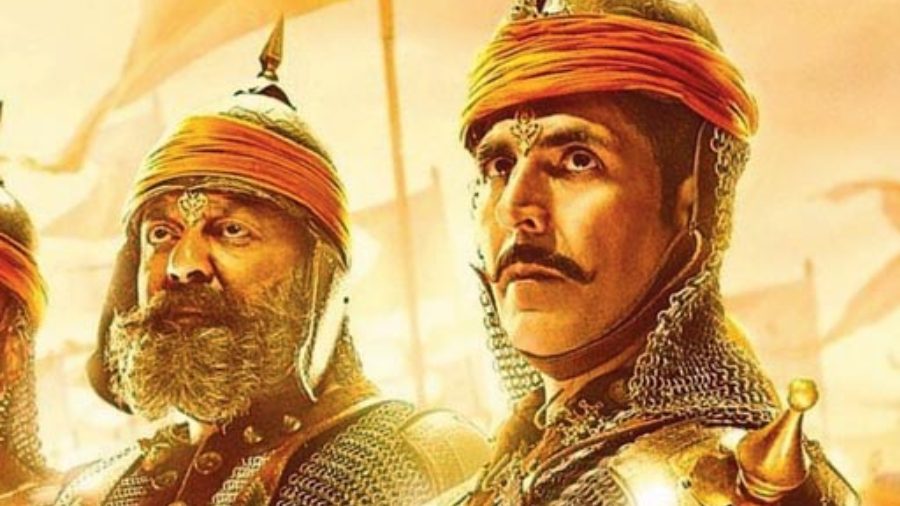 17. SAMRAT PRITHVIRAJ
Release date: June 3
What: Prithviraj Chauhan's bravery and his timeless love story with Sanyogita formed the crux of this Chandraprakash Dwivedi film — with Akshay Kumar in the title role — that was reportedly researched over 18 years but turned out to be a dull and uninspiring watch.
What worked: Some occasional flourishes, credible acts from Sanjay Dutt and Sonu Sood.
What didn't: Akshay Kumar's one-note performance, a dull debut by Manushi Chhillar as Sanyogita, absence of big action set pieces, lacks energy and is repetitive.
The Telegraph review: In terms of scale and grandeur, Samrat Prithviraj doesn't quite match up to recent historical films, many of which have been seminal. Clearly, both Sanjay Leela Bhansali and S.S. Rajamouli have spoilt us when it comes to expecting a film of this genre to winningly marry a compelling narrative with jaw-dropping visuals.
Box office: FLOP
Stream it on: Amazon Prime Video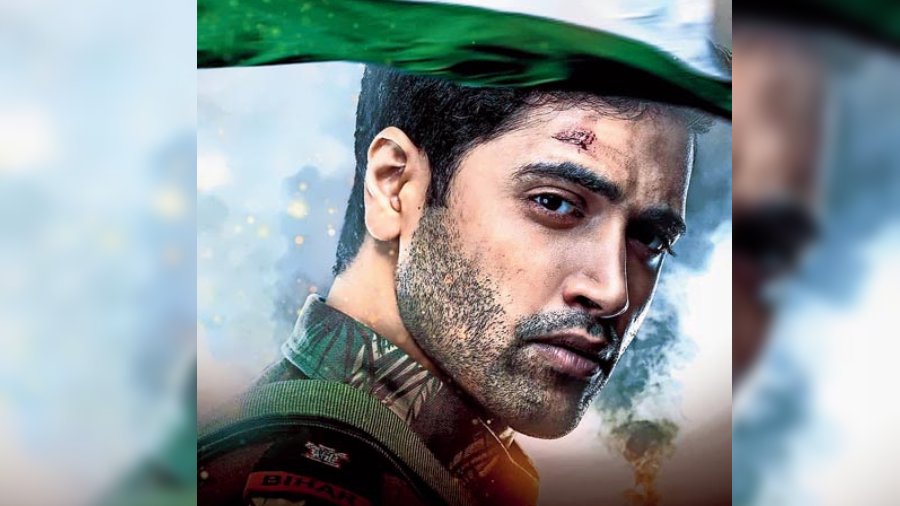 18. MAJOR
Release date: June 3
What: The life and times of 26/11 braveheart Major Sandeep Unnikrishnan was the focus of this moving biopic written by Adivi Sesh and starring him in the title role.
What worked: The humanising of a hero, an assured performance from Adivi Sesh, supported by Saiee Manjrekar, Prakash Raj and Sobhita Dhulipala, doesn't fall prey to jingoism.
What didn't: Some airbrushed moods and moments.
Box office: HIT
Stream it on: Netflix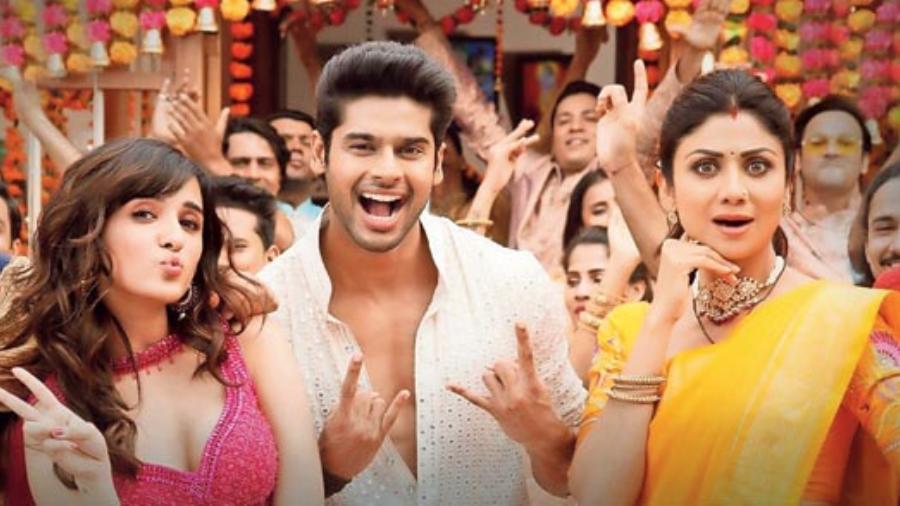 19. NIKAMMA
Release date: June 17
What: This dull remake of the 2019 film Middle Class Abbayi lived up to its name. Despite being touted as Shilpa Shetty's big-screen comeback, Nikamma found no takers even on Day One.
What worked: A occasional spark from Shilpa Shetty.
What didn't: Moth-balled story, '90s Bollywood cliches, lack of chemistry between leads Abhimanyu Dassani and Shirley Setia, the two-and-a-half hour-plus running time.
The Telegraph review: The film is a dud in all departments, painfully dull at its best and gratingly loud at its worst. Nothing in Nikamma makes sense, and neither is the nonsense it peddles even remotely entertaining.
Box office: FLOP. Didn't even get to a lifetime collection of Rs 2-crore even after being made on a modest budget of Rs 15-crore.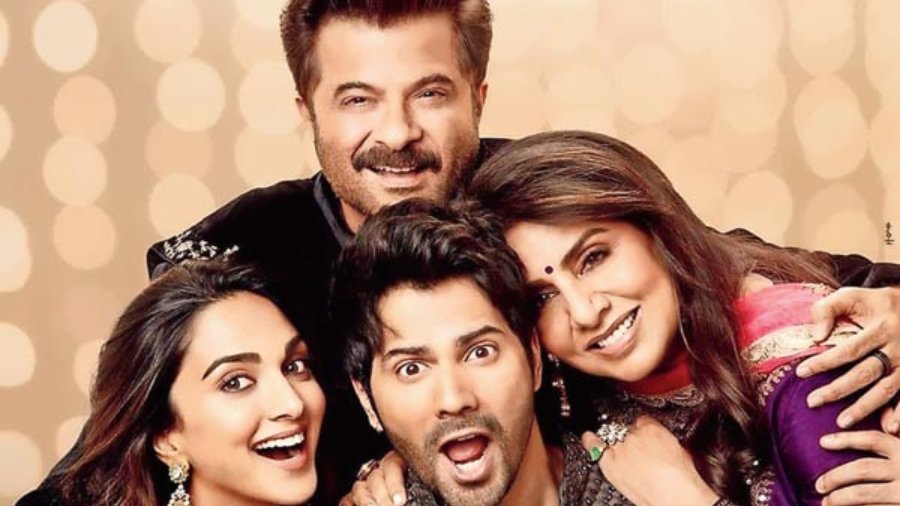 20. JUGJUGG JEEYO
Release date: June 24
What: Marriages, across generations, came under the scanner at a big fat Punjabi wedding in this Raj Mehta-directed film that successfully packaged some bitter truths in humour and song 'n' dance.
What worked: A consistent entertainer, commendable acts from Neetu Kapoor, Varun Dhawan, Kiara Advani and Maniesh Paul, Anil Kapoor at the top of his game, the chartbuster music, including Nach Punjaban and Rangisari.
What didn't: Tackled a tricky subject but didn't dig deep.
The Telegraph review: JugJugg Jeeyo works because Mehta has the ability, aided by a battery of four writers here, to conjure meaning even in the middle of all the gaudy madness.
Box office: HIT. The film is still playing in theatres.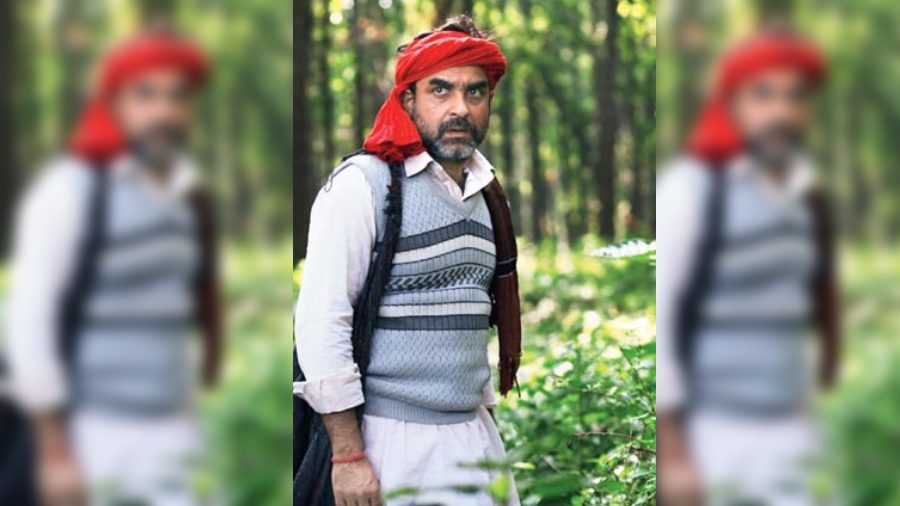 21. SHERDIL — THE PILIBHIT SAGA
Release date: June 24
What: Based on true events and shouldered by Pankaj Tripathi, Sherdil had the actor playing an idealistic villager willing to sacrifice himself to a tiger so that his fellow villagers can claim the compensation. This Srijit Mukherji film had its heart in the right place, but not its script or execution.
What worked: A premise with potential. A sincere Pankaj Tripathi.
What didn't: Dull and listless storytelling, a forced and heavy-handed attempt at a satire.
Box office: FLOP