Most grandparents gift their grandchildren silver and gold on birth. Bandana Sen chose to invest it in a home library for Devika even before she was born. Watching her mother-in-law build the library book by book, Himani Dalmia couldn't help but admire the time, effort and thought that went into choosing each title. 
Such was the beauty of this unique gift that Himani decided to share the story of Thammi's Gift with children.
Thammi, aka Bandana Sen, a pioneer in the field of children's libraries in India, spent over a decade building and managing libraries schools in Kolkata and Delhi to nurture a love for reading in children.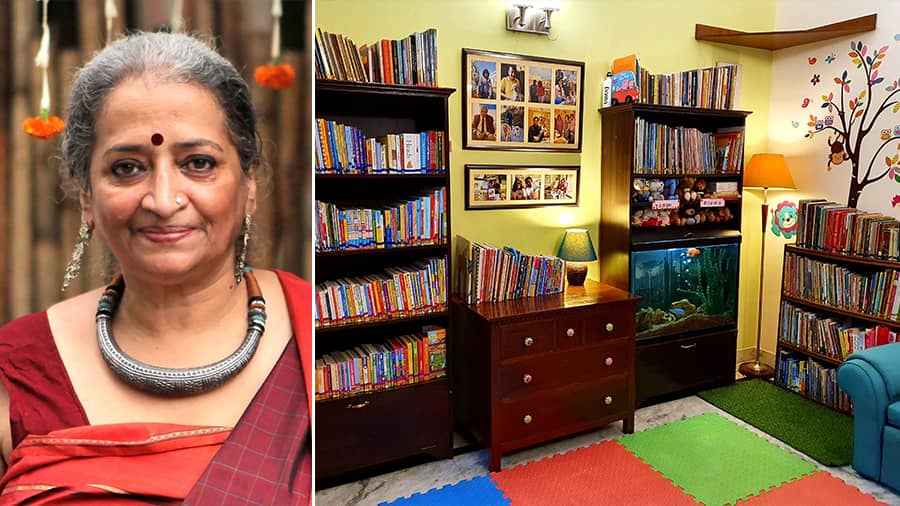 Bandana Sen and the home library she built for her grandkids
Himani Dalmia
My Kolkata caught up with Bandana's daughter-in-law and author of Thammi's Gift, Himani, ahead of Children's Day, and spoke to her about the story behind the home library, her favourite picks for young readers and her own reading journey…
The beginning of the story
For Himani, the book evolved quite naturally — from depending on the home library during lockdown to writing about it and then curating a picture book with illustrations woven around it.
While Himani has always treasured the library gifted to her children by their Thammi, it was during the pandemic that the family realised how precious it really was. "Our home library was a big boon during the pandemic, because the library we sometimes visit was closed and we couldn't even buy books. We did all the sensory play, crafts, endless baking and cooking; but honestly, that was still not enough to fill the hours of the day, so that's where the collection of books at home helped," said the mother of seven-year-old Devika and four-and-a-half-year-old Yamini.
It was around this time that Himani came across a series of essays and articles called Publishing and the Pandemic. "I wrote an article on our home library. It resonated with a lot of people and drew a lot of positive feedback. So, the idea just came to me that the heart of this article would make a good picture book. My children and I have really loved Priya Kurian's illustrations, so in my mind it was if I do this book I would love her to illustrate it. We pitched it and Harper Collins was very enthusiastic about it," the author said.
How to build a home library
Numbers do matter when building a library, according to Himani. "I do think it's important to think about numbers. What defines a library is quantity! So, there has to be a very large number of books and the child has to be surrounded by books. For instance, our library has over 2,000 books," she said.
The second step would be to ensure variety in themes and content. "Where children's books are concerned, especially in India, the fact that they are actually literature is still not understood by everyone. If one goes to a local bookstore, what one mostly finds is mass-produced fairy tales. The whole idea is to populate the library with high literature," Himani said.
Once the books are selected, it is important to tabulate them and keep a record. "A record of books must be maintained and books should be divided into categories. We maintain a spreadsheet of all the books in our home library. If I need to find a book, I need to be able to refer to something. It's not a library system of coding, but there has to be some organisation around it," Himani said.
Space is of utmost importance. "For us, the kid's nursery room was basically a library. For children, it is ideal to have low shelves that they can reach. But we also didn't have enough space. We also keep rotating the books from the higher shelves to lower shelves and back," she said.
First brush with libraries
Having grown up in Delhi, where "library culture" didn't exist, Himani was blown away by Bandana Sen's library at the American Embassy School.
''It was like Disneyland. It was massive and had rows and rows of books of every kind, every genre from every part of the world. There were paintings on the walls, there were props everywhere. There were colourful corners that one could sit in. It was such a calm and inspiring space," Himani recalled.
"My school, on the other hand, didn't have much of a library. It had a room but it wasn't very well-stocked and there wasn't really any focus on developing reading or love for books or having a well-stocked library with people trained to manage a child's experience in the library. I remember going to Three L Library as a teenager, which basically had a lot of paperbacks and commercial teenage fiction."
"With my children we go to OneUp Library in Vasant Vihar. I think it was launched in 2017 and I went there with my first daughter when she was about two years old. It's not as large as the AES library but it's large enough for a small child."
Digital vs paper
But do today's children read? "Reading with a child is extremely important. Parents need to look at reading as a joint activity and a time to connect with the child. There needs to be an innate love for books and the opportunity of having enough books around as well."
As far as digital interference is concerned, parents need to set a limit. "It's important to have a routine for the day. Just having a rhythm to the day helps a lot because then the screen doesn't become the default. Also, the child is getting enriched in different ways, so they are not asking for a screen."
Himani's top 5 from the home library
The author chooses books of knowledge, friendship, adventure, folk tales and more.
1. The House in the Woods by Inga Moore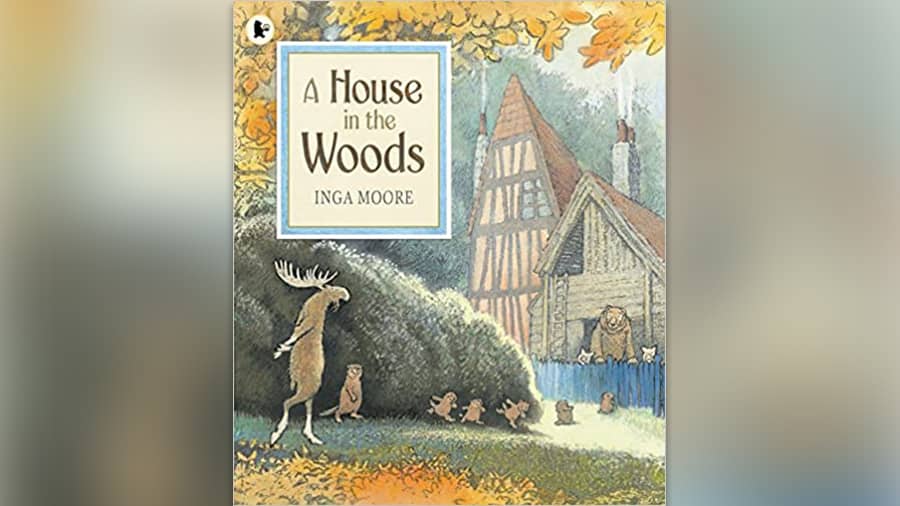 Amazon
When two pigs go on a morning walk, they have no idea that their friends the Bear and the Moose would settle down in their house. But their large size almost makes the house collapse. Can the two little pigs ensure an alternative for their friends and do what friendship demands? This picture book answers it all.
2. Tikki Tikki Tembo by Arlene Mosel
Amazon
Tikki Tikki Tembo is different. Arlene Mosel recreates the popular Chinese folktale about the boy who fell down the well.
3. Mary and the Mouse, the Mouse and Mary by Beverly Donofrio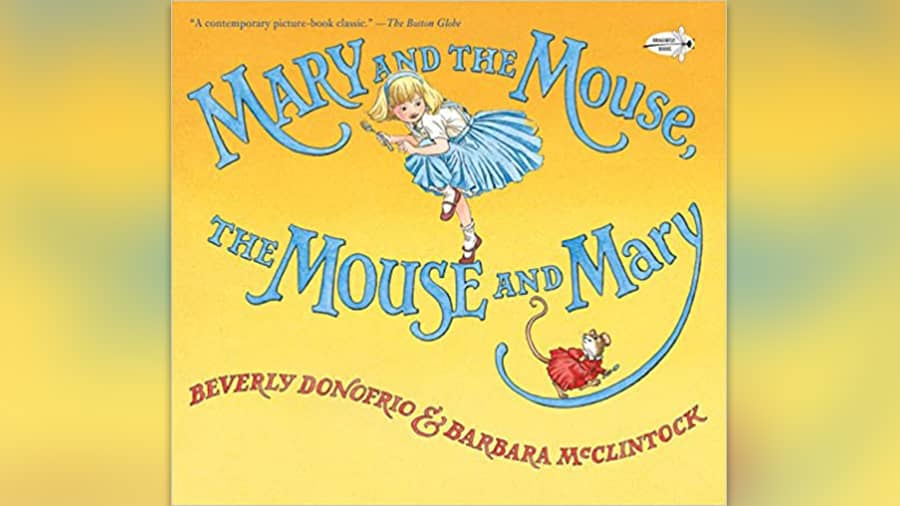 Amazon
Mary and the mouse live their separate lives in one big house. While Mary lives in the house, the mouse lives in his small house inside the big house. Both have been warned never to confront each other. They each have their lives — childhood, friends, school, college, marriage. But one day, both come face to face and start their own story.
4. The Night Monster by Sushree Mishra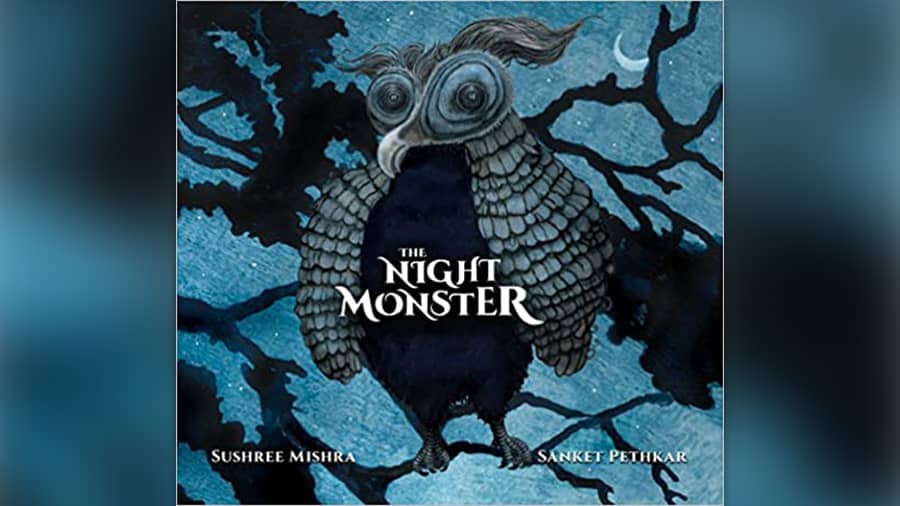 Amazon
A delightful story of how one can overcome their fears, especially when your dear ones lend a helping hand. The Night Monster is about a child who starts writing letters to the Night Monster who comes to his room when darkness falls. This letter-writing habit changes the boy's world forever.
5. Eliza and the Moonchild by Emma Chichester Clark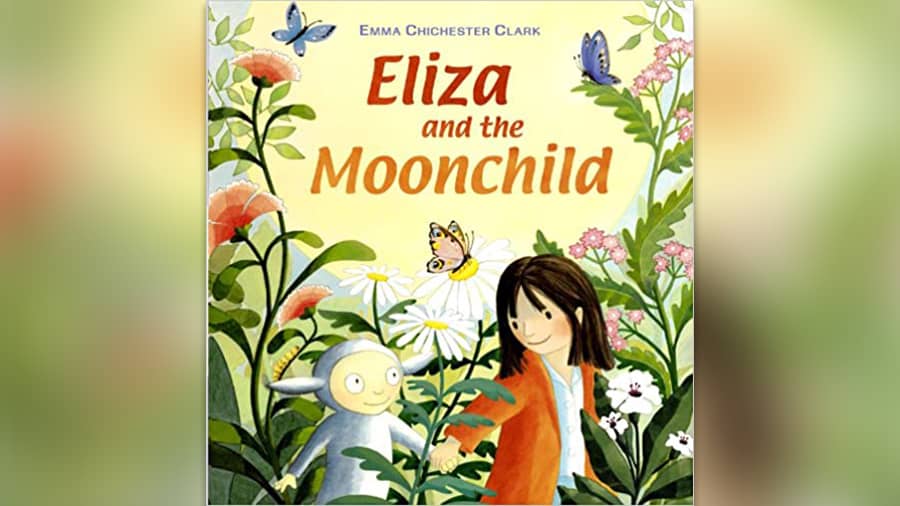 Amazon
A moonchild visits Earth hoping to find some colours as it is tired of seeing pristine white all around. But to its surprise the Earth is enveloped in darkness. It befriends Eliza, who tells the moonchild that the sunrise brings with it, all the colours to Earth. They together watch the sunrise and see the colours enveloping the planet.
Devika's and Yamini's fave reads
Devika's favourite is Rabbit and Bear by Julian Gough and Yamini's is If I Built A House by Chris Van Dusen.