Making a start to the year on a high note is Samsung, which is having a dream run with its Galaxy A series phones in India. The company, of course, is gearing up for its first big flagship launch of 2023 on February 1. Meanwhile, the two new phones from the company — Galaxy A14 5G and Galaxy A23 5G — look promising, delivering features that are often found in higher price segments. And both phones deliver in heaps when it comes to software, which is something most rival brands are unable to achieve. Samsung is offering two years of software upgrades (besides offering Android 13 out of the box) and four years of security updates.
We spoke to Aditya Babbar, senior director, mobile business, Samsung India, about why software matters and the two new phones.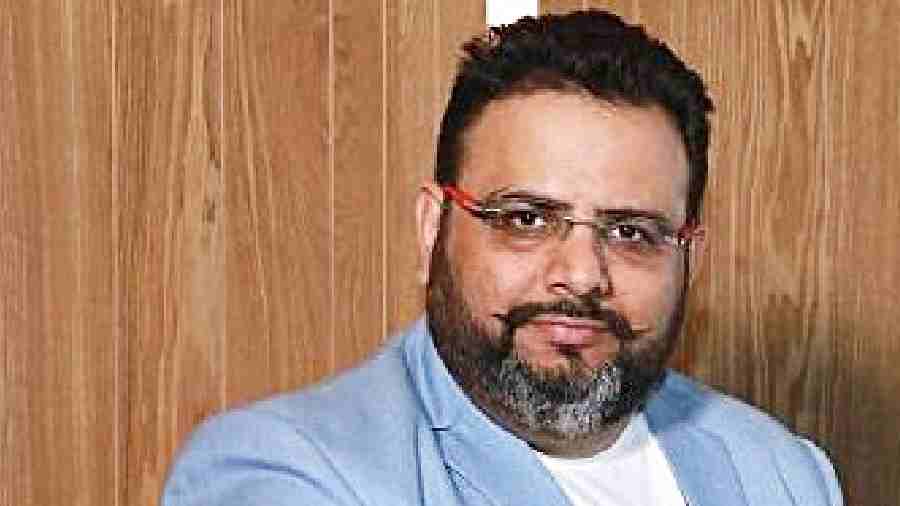 Aditya Babbar, senior director, mobile business, Samsung India
How are the first two phone launches of the year doing?
We believe in starting early and starting strong. The year has started on that note for us as we have just launched two new devices (Galaxy A14 5G and Galaxy A23 5G) keeping the young consumer in mind and at a price, which is extremely competitive. Make for India is extremely important for us and we do a lot of research to find what the consumer wants and needs; how we can add value to the consumer at every price point. The first important point is that since phones can make one stand out, design is at the centre of whatever happens. This time, we have taken the design to a very different level. The A14, for example, comes in three great colours (light green, black and dark red; A23 comes in orange, silver and light blue). There's a very beautiful pattern cover and a unique housing for the camera, which is flagship-like. It makes the device feel seamless and extremely premium to feel. The second key element is entertainment, which can be either watching movies or playing games. There are three critical factors in the product. The first is screen. With a 6.6-inch (A14 5G) display, it's great for entertainment. Add to this a fast processor (Exynos 1330 on the A14), a five-nanometer chipset, and 5,000 mAh battery, which is enough for two days, ensuring you are always connected and you will not miss the show you wanted to watch. Further, we have added two months of YouTube premium.
There is a lot the phones offer in terms of experience….
Experience is at the core of everything we do. The experience here comes with One UI 5.0. At this price point, consumers can create avatars, GIFs, memes and more. What we're really giving back is a creative tool for the creator economy. Consumers can create content like never before.
At the same time, when you have so much of content, privacy becomes very important. So the device comes with a privacy dashboard, which the consumer can use to decide whether to give access to camera, microphone and other things. It comes with two OS upgrades and four years of security upgrades, and that future-proofs the devices.
There's also ease of ownership. Instead of having a coffee, one can buy the Galaxy A14 and enjoy the 5G experience at just Rs 44 a day or Rs 1,320 a month (keep EMI options in mind). We have walked in with the principle that 5G per month should be affordable.
How important will be the 5G aspect to Samsung's phone launches this year?
This year, our vision is that we should have a 5G-first portfolio. And to do that the first target we have kept for ourselves is that 75 per cent of our value this year will come from 5G. That's a very important pivotal shiftwe're making in our strategy.
Samsung has been concentrating on the software aspect for the last couple of years. How is it paying off and are consumers realising that it's important to strike a balance between hardware specs and software?
Absolutely. The last few years have been about meaningful innovation. And one of the most important pillars has beensoftware, which makes top-tier hardware, like display, shine. Today, our software allows a high degree of customization and add to this the privacy dashboard, which consumers are more aware of today. There has also been a lot of emphasis on battery, which now lasts a very long time. Needless to say, cameras continue to be an important part of all our phones. Basically, awesomeness for everyone.
And how about some business figures for Samsung phones?
Last year, Galaxy A-series smartphones was the best-selling series in the country and also the fastest-growing series with over 10 million units. And now we have more than 62 million Galaxy A-series smartphone customers in India.