SPLOOT
Founded by Garima Kaushal and Arnav Sahni, Sploot is making pet parenting fun and stress-free through community building. Sploot aims to build a community for pet parents to connect with each other and experts, helping them get answers to all their queries in real-time. They are building content customised to the needs of Indian pet parents, aiming to become the go-to user manual and social media platform for the community.
The Telegraph speaks to: Garima Kaushal, co-founder of Sploot
The idea for Sploot….
My co-founder, Arnav Sahni and I, both of us are dog parents. The idea behind creating Sploot came through our personal experiences of seeing the significant changes in lifestyle that dog parents have to undertake to give the best care to their dogs. While a large chunk of pet parents score full marks on the intention of giving the best possible care to their pets, the score slips much lower on whether they are actually able to deliver on that desire. We're on a mission to make pet parenting super fun and stress-free.
Addressing queries and misinformation….
The most common questions that we see on our platform are not related to health; rather more queries are around the food and behaviour. We believe that 90 per cent of the common problems pet parents have can be resolved by being privy to the lived experience of other pet parents, and with the expertise of professionals such as canine behaviourists and nutritionists. This is the audience that uses our platform currently. Additionally, to allow users to judge how "valuable" the advice they are receiving is, we only have public profiles on our platform. That means you can tap on a user's profile and see how their beliefs are based on their past activity. We have also introduced a "verified" badge, which will only be awarded to certified professionals and are  being vetted by the Sploot team. At the end of the day, what a pet parent chooses to do is based on a set of beliefs and the information that they have. Our goal is to create a safe space for people to get answers to their most pertinent questions, and take an informed decision.
A few milestones….
Since we launched our community in December 2021, our platform has grown to 40K members, spread across our app and social media. We raised our first round of funding — $500K from Info Edge-backed Redstart Labs. Our team has grown from two people in January this year to 20 people now representing various verticals including marketing, technology, and operations. We have also launched two subscription services for dog parents in Gurgaon, which include dog walking and offering balanced fresh food. We are optimistic about our upward growth trajectory and are on track to reach $300K ARR (annual recurring revenue) by December 2022.
Pet adoption in India….
With Sploot, we are helping solve misinformation around #adoptdontshop by featuring Indie dogs in 90 per cent of our content. The more common it becomes to see our desi dogs exhibiting the same traits as "breed" dogs do, the more normalised adoption becomes. We hope our community platform will help bridge the gap between demand and supply of dogs in the future. Imagine being able to find dogs up for adoption around you instantly via the Sploot app, once we have our complete feature set built out.
Contribution of Google Play in your growth….
Google Play's platform has been really useful to understand broad metrics and run experiments to improve those. We recently ran an A/B test around our onboarding screens and saw sign up conversion increase by 4x. The App Vitals dashboard is key to what we monitor internally, now. It's almost unbelievable that Google Play is only 10 years old! I sincerely believe it is an indispensable part of the growth journey of any tech-based startup which is attempting to build at scale in India. Its growth programme Appscale Academy helped us a great deal to understand user metrics, tweak our product to suit their needs, and address potential risks in our app through a detailed security report.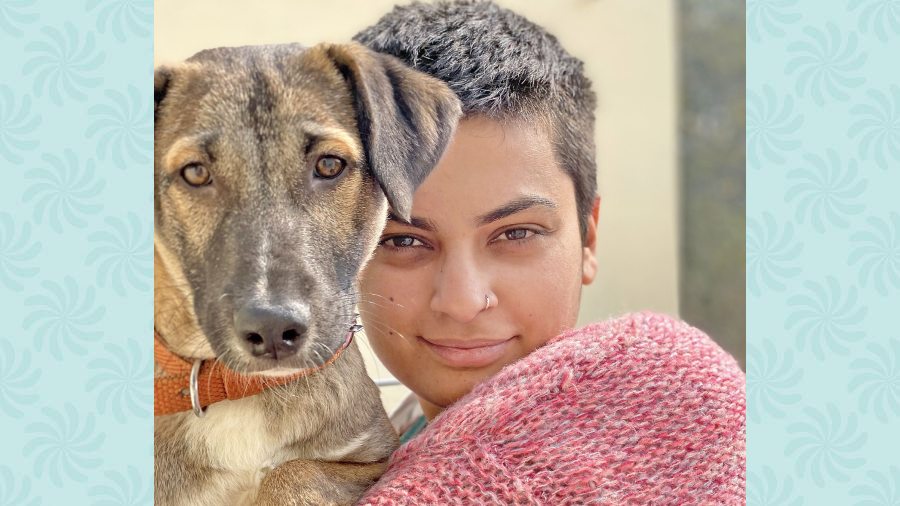 Garima Kaushal, co-founder of Sploot
Imagine being able to find dogs up for adoption around you instantly via the Sploot app, once we have our complete feature set built out
Garima Kaushal of Sploot
iMUMZ
iMumz is a wellness platform catering to expecting and new parents, helping them practise well-being and mindfulness during the early stages of parenthood. The platform aims to help them adapt a healthy lifestyle by providing actionable activities like meditation, music, yoga, and baby-bonding exercises. It has been founded by two IITians, a senior gynaecologist and a well-known life coach. The app has garnered over 600K downloads on Google Play. iMumz is also among the winners of the Atma Nirbhar Bharat App Innovation Challenge, launched in 2020.
 The Telegraph speaks to: Ravi Teja Akondi CEO, iMumz
Indians turning to pregnancy-related apps….
In India, we are seeing close to three crore pregnancies every year and hardly one lakh doctors to cater to them. As a result, many expecting mothers are getting limited attention by her doctor during her monthly check-ups. Lifestyle and wellness are among those topics which are hardly spoken in those few minutes of consultations with the doctor. As a result, these families are proactively searching for help online with available information and apps.
In a short amount of time, we have gained the trust of 600,000-plus users. We have also received very encouraging app reviews from expecting women, both homemakers and working professionals. Many of these women found our platform extremely helpful in the times of pandemic and social isolation. They have been appreciative of our pregnancy-curated content such as webinars that offer credible and detailed information on a wide range of topics satiating the curiosity of first-time mothers and helping them reduce their anxiety as well. The app went on to win the second prize in the Health and Wellness category of the Atma Nirbhar App Innovation Challenge.
Making iMumz different….
Our goal is to inspire families to have a mindful pregnancy and parenting journey so that they can raise healthier, happier and smarter babies. Our app provides personalised lifestyle recommendations such as meditation, yoga, nutrition and conscious baby bonding. We do this with the help of our tech-enabled platform and personal coaches. The first 1,000 days of life (270 days of pregnancy and two years of childhood) offer a unique opportunity to build lifelong health and intelligence in humans. Mothers during this time need healthy food, loving relationships and physical exercise. While other apps in this space are focusing on creating communities and peer-to-peer support, iMumz takes the role of an expert who inspires you to change your lifestyle the right way.
Depression, gestational diabetes…  issues raised on iMumz...
Handling stress and anxiety are few of the major concerns we have noticed. Lack of energy levels, sleeplessness are also common. Gestational diabetes, low-lying placenta or placenta previa, hypertension, PCOS and thyroid issues are among the top concerns among expecting mothers with concerning health conditions. As far as new parents are concerned, a staggering more than 20 per cent are going through postpartum depression and out of this, many don't even know that they have this condition. In most women, restarting their career and mom guilt are among the most common problems. Most of the parents are completely unprepared for parenthood and follow a trial-and-error approach.
At iMumz, we lay great emphasis on understanding these concerns. Following  daily recommendations that include practising yoga, meditation and baby-bonding exercises, prevented and eased these conditions in lakhs of families. Our expert coaches personally helped them resolve these problems. This way, the journeys are made much smoother and babies of the future are saved from a huge burden.
Google Play's support….
Google Play's resources have been a go-to guide for us to understand how our app has scaled and helped us provide an enhanced user experience with best practices on product, UX and security. We are constantly using data and insights from Google Play to identify what's working with our users and enrich our product. Its growth program Appscale Academy has enabled us with tools, personal mentorship sessions and resources to scale, and many learnings on our app's UI, UX, and security; we saw a spike in the daily installs of our app. As Google Play celebrates the 10th year of launch we thank them for the tremendous support they have provided us and millions of developers too.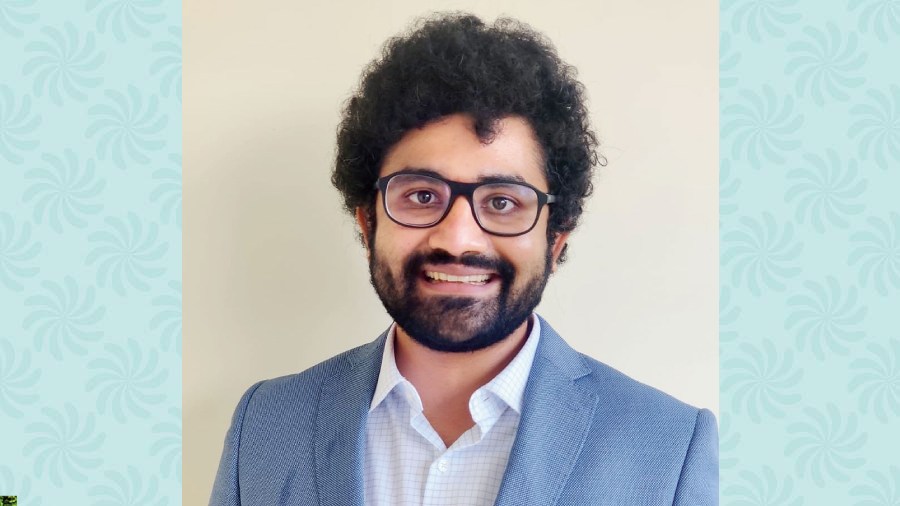 Ravi Teja Akondi CEO, iMumz
Gestational diabetes, low-lying placenta, hypertension, PCOS and thyroid issues are among the top concerns among expecting mothers with concerning health conditions
Ravi Teja Akondi of iMumz
KidEx
Founded in 2020 by IIT Kharagpur alumni Kapish Saraf and Amritanshu Kumar, KidEx is an experiential learning platform focused on enabling holistic development of children through a data-driven approach. The platform offers self-learning programs incorporating extracurricular, co-curricular, and life-skill activities, aiming to measure and develop real-life skill levels of the learner.
The Telegraph speaks to: Amritanshu Kumar, founder of KidEx
The purpose of the app….
KidEx app is a one-stop solution for parents to achieve holistic development of their child beyond academics. Most of the time, knowledge about such skills is not easily available, especially beyond tier-I schools. KidEx has curated non-academic learning programmes which help children learn skills that are expected in the professional world. KidEx offers self-learning and specialist teacher-facilitated classes for such programmes to make sure each child can pick a learning programme which is suited to their learning style and their family's budget. KidEx provides skill certification for all such non-academic skills in a unique "learning by doing" and assessment through video submissions.
Users are complaining of a general lack of personalisation in the edtech space….
We have invested heavily in the pedagogy team. All our programmes are well-designed and heavily researched across geographies. This ensures programmes have substance. Our process for hiring a coach/specialist teacher is very elaborate. Every coach selected on the platform has at least 10 per cent of classes audited by a neutral operations team against a 30-point checklist. Anyone not meeting expectations is discontinued from the platform after a certain performance-improvement-plan period. We are also on a journey towards making the platform more personalised. We will invest adequately in offering  best-in-class personalisation features for our users.
Benefits of in-person classes….
We ran in-person classes for chess, basketball and fine arts in our initial phase. Our thesis always has been that for parents, in-person classes is the North Star solution which they want. But it is feasible in only 30-40 per cent scope and hence, the end state is a combination of in-person and online. In non-academics, we see the market as 60 per cent online and 40 per cent offline. Some categories will exist as pure play-online or in-person whereas some will exist as hybrid. Innovation will be key to ensuring offline and online co-exist seamlessly and both are quality controlled. The problem of quality is no different in in-person than online.
Help from Google Play…
As an Android-only app, Google Play is playing a critical role in our mission to help every child learn real-life skills for professional success. Without Google Play, perhaps we would have had a 3-4x bigger engineering team and still be operating at 70-80 per cent efficiency. We witnessed exponential growth during the Appscale Academy program with improvements in our store presence, app performance, and reduction in acquisition costs by 50 per cent. The programme helped us visualise our journey of the next two-three years in a more efficient manner.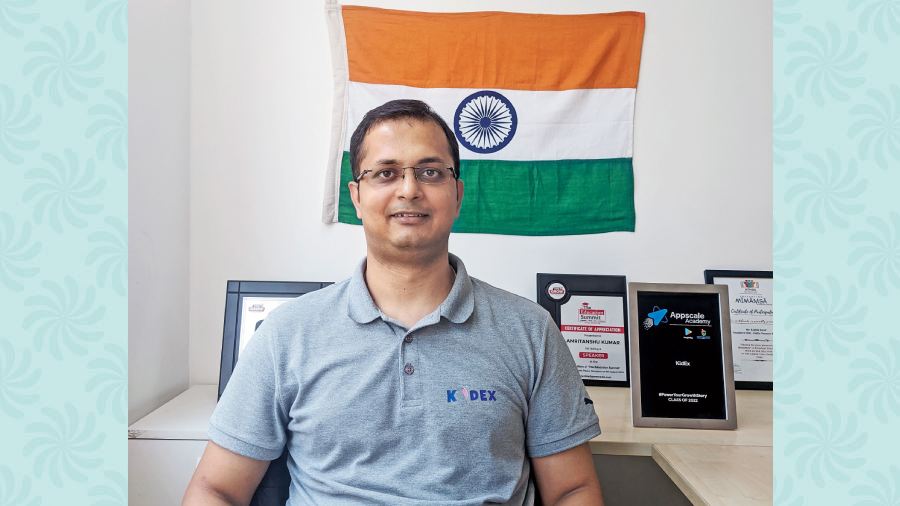 Amritanshu Kumar, founder of KidEx
KidEx app is a one-stop solution for parents to achieve holistic development of their child beyond academics. Most of the time, knowledge about such skills is not easily available, especially beyond tier-I schools
Amritanshu Kumar
Being
Founded by Varun Gandhi and Abhishek Sharma, Being is focused on offering personalised mental healthcare, primarily for Gen Z and early millennials. The app aims to reimagine, from first principles, how mental healthcare should work for the Internet generation with a first-of-its-kind assisted self-therapy platform that is science-based, hyper-personalised and contextual, and highly interactive. The app was awarded by Google Play as one of the Best Apps for Good as part of its Best Of apps list in India in 2021. 
The Telegraph speaks to: Varun Gandhi, co-founder and CEO of Being
What makes it different….
With our features such as 'mini-therapy', 'multi-verse of mental health issues', and 'hyper-personalised journey' — we believe Being fills the void between basic mental wellness apps on one side of the spectrum and traditional therapy and medical care on the other, addressing the missing middle with varying degree of mental health issues. Being caters to each issue, feeling or situation and it also offers science-based integrated-therapy approach to its users, which is designed by a diverse network of handpicked mental health professionals from around the world. To give you an example, unlike a generic session or two on how to deal with anxiety on other apps, Being sees anxiety in as many different ways as you experience it in your everyday life. From 'waking up with anxious thoughts' to 'feeling anxious about your looks and appearance' to 'anxious about not being productive enough' to 'anxious before bed' to 'too anxious to ask your crush out' to 'don't know what you are anxious about' — there is a customised mini-therapy for each kind of anxiety.
The target audience…
We are primarily focussed on Gen Z and they make for 70 per cent of our user base out of which 65 per cent are women. Moreover, more than 50 per cent are from outside India, especially North America. Among the issues that more and more users have highlighted, anxiety, depression, relationship issues, loneliness, sleep deprivation come under primarily concerns. However, as we look closely, we tend to see a whole different world of what people are going through. We see 'anxious attachment' issues rooted in 'childhood experiences', a significant chunk of users stress on the need for connection with others, low self-worth, and dependency on others. We have noticed procrastination issues due to poor time management and avoidance behaviour. There are users struggling with self-criticism issues as a result of constant comparisons, being hyper-critical of themselves. A lot of these issues stem from users having low levels of self-esteem, quest for perfectionism, and users coping with people-pleasing tendencies of others. Fatigue and burnout for the lack of work-life balance, demanding jobs, competition in schools, and poor lifestyle choices also appear in the list of issues. These issues vary quite remarkably across different geographies in the country.
Mental health advice via an app will always pose a challenge….
Yes, we agree that offering mental health advice via a digital platform is indeed a challenge. We are following a three-part approach. The idea is to start from where the user is. We have realised that most people don't know what they are going through. Even if they know they can't articulate it well. Therefore, we combine the depths of psychology with the best of technology to understand what is it that a user is going through at the moment and how one issue relates to the other, and then assess how multiple smaller issues can be a potential sign of a broader issue. We follow this up with mini-therapy sessions. The idea is to design something so effortless that working on your feelings and emotions feels easier than suppressing or ignoring the same or finding a distraction. This is a seven to 10-minute highly interactive therapy session which is designed by a diverse network of handpicked mental health professionals from around the world and it is based on pure science. And then comes measuring progress. The idea is to optimise the journey based on each user's progress. This is one of the trickiest parts as there is no straightforward way to measure progress or change. We are still researching how to do this better.
Google Play's contribution to the growth journey….
We were in a fairly difficult situation in the beginning, to the extent that we almost ran out of funds. We could not hire engineers or psychologists. But we kept going. Over time, our engagement numbers increased, ratings touched nearly five, and positive reviews poured in. Google Play noticed our work and helped us elevate our engagement numbers. We featured on Google Play's collections and Being ranked as some of the top results on searches such as mental health, anxiety, therapy apps on the store, and that is when our growth accelerated. We went from 500 new users in a week to 500 new users during breakfast. All of it was organic, thanks to Google Play.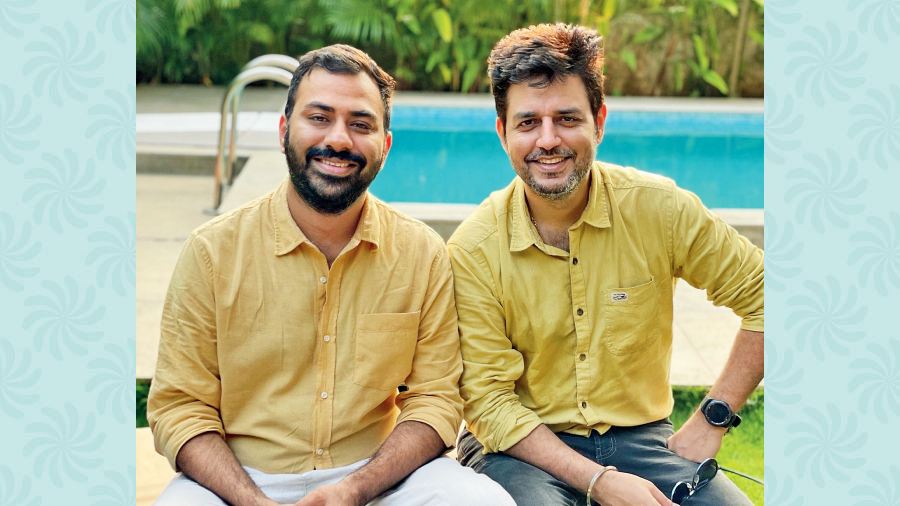 Varun Gandhi (left) and Abhishek Sharma, co-founders of Being
Google Play noticed our work and helped us elevate our engagement numbers. We went from 500 new users in a week to 500 new users during breakfast
Varun Gandhi of Being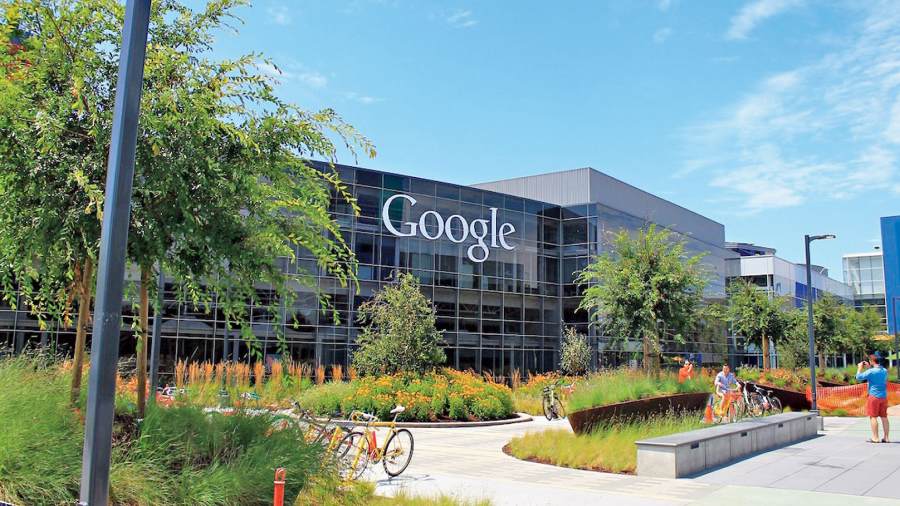 'As Google Play completes 10 years, we're seeing India evolve from a leading app consumption country to also an emerging app development hub. It's exciting to see India increasingly becoming the innovation hub of the world, with industry reports indicating that India is expected to become the country with the highest number of developers in the future,' says Aditya Swamy, director, Play Partnerships, Google Play.