Equaliser settings? Check. Water- and dust-proofing? Check. Bluetooth reliability? Check. December is here and so are picnics and parties for which you need a Bluetooth speaker in the bag. Sony SRS-XE300 wants to be that party companion for the year-end.
One look at it and you will get the feeling that the speaker is nicely made and Sony brings a lot to the table in terms of technology. There is IP67 rating to ensure the speaker survives submersion; rain or poolside splashes shouldn't be an issue. But do ensure the seal on the USB-C charging port is in place.
Sony has gone with a geometrical look, which ensures the speaker can be placed on any surface. The fabric on the speaker looks quite smart, giving you the option to place it anywhere in the house. What's missing is a strap. It's not the lightest of speakers, so portability would have been easier with a strap.
Since the speaker will be used outdoors, battery life is an important aspect. Sony promises 24 hours battery life, which is true, but it depends on the volume you use it at. In case you want a quick refill for the battery, there is support for quick charging that gives 70 minutes of playtime on a 10-minute charge.
A few more things to remember. There is a nifty microphone mute button, which is not always present on Bluetooth speakers. If you are talking to somebody, you can mute the microphone easily. And yes, people do use the microphone on Bluetooth speakers (it can pick up voice even if the person is three-four metres away). In way of ports, there is only one — USB-C for charging. Aux-in ports would have been a deal breaker.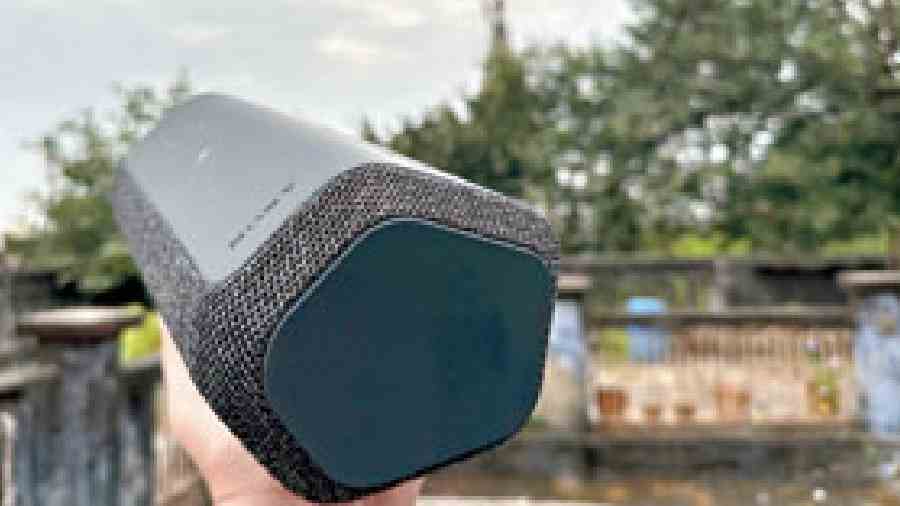 A strap would have ensured more portability
It's all about the bass
Coming to the sound, the emphasis on bass is quite obvious but that doesn't mean you won't get crispy highs and mids. The overall audio output is smooth and there are enough codecs to keep the music playing. It uses Bluetooth 5.2 for wireless connections and there is support for default SBC and AAC codecs as well as Sony's hi-res LDAC.
One needs to remember that the Bluetooth speaker uses a directional Line-Shape Diffuser that will help sound reach further than many speakers but to get the best out of it, be careful where and how you place the speaker. Line-Shape Diffuser refocuses the sound through a narrow aperture and the increase in sound pressure energy spreads the audio equally in each direction. There is a pair of passive radiators, one at each end.
Another feature I have enjoyed is multipoint connectivity, which works most of the time. Also, there is a separate option to link up 100 Sony speakers for either stereo pairing or party playback.
The speaker gets loud enough to fill a largish room and it sounds great when it's pointed at wherever you are. At the same time, Line-Shaped Diffuser helps disperse the acoustic output evenly.
The secret sauce to any Sony audio product is app support. There are two in this case — Sony Music Centre and Fiestable. The former is your standard audio app in which you can control the speaker's EQ profile, link it with other Sony speakers, have access to locally-saved music and your music libraries in Spotify and YouTube Music. It is through this app the speaker can receive firmware updates. Fiestable is a separate app to spice up your playlist.
On Fiestable you have DJ Control and Motion Control. The first category lets you add drums, scratches, audience applause, voice and so on. Motion Control allows you to shake the phone for certain effects.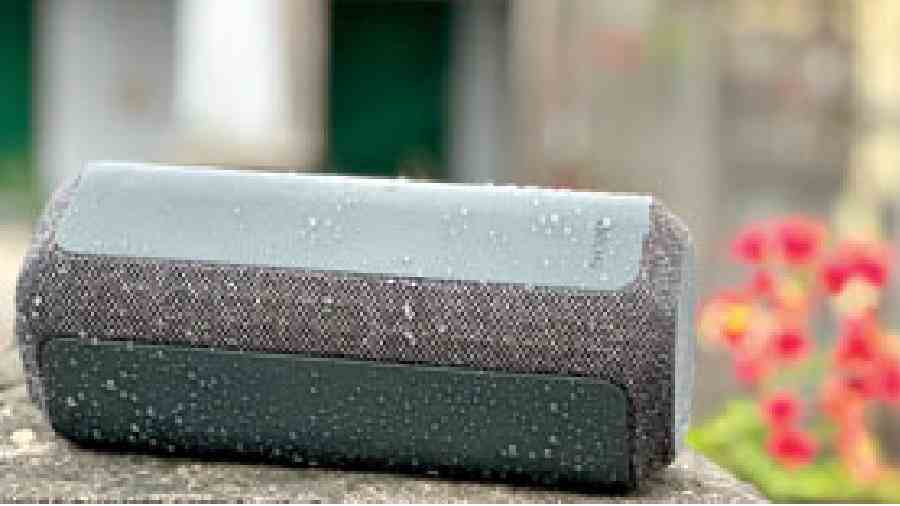 P67 rating ensures the device will survive a pool party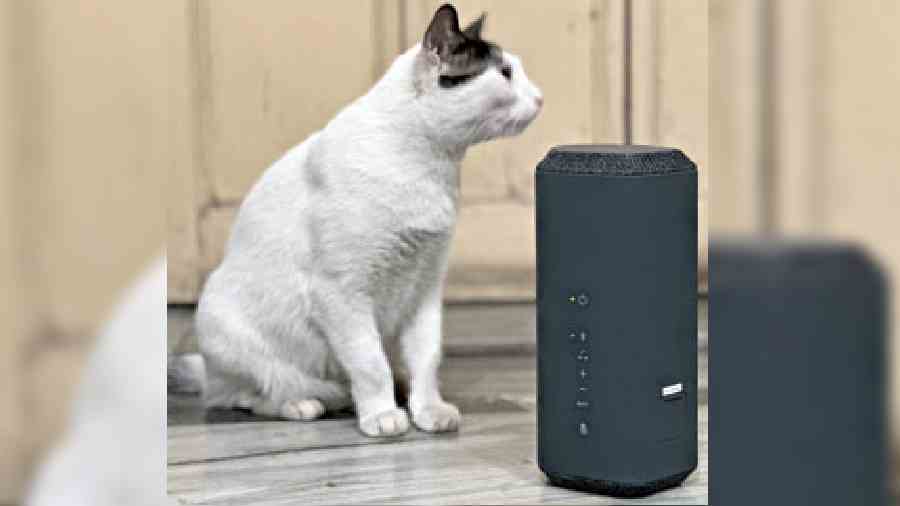 There are LED lights against the buttons for easy accessibility
Should you buy it?
There's hardly any reason that will make you feel SRS-XE300 is a letdown. It's easy to use and rugged. I've already dropped the speaker a couple of times and it survived without a scratch. Personally, I like the Sony sound but some may like JBL's audio algorithm. Where Sony wins big is on the app front. Otherwise, enjoy a detailed audio profile with Sony's SRS-XE300.
At a glance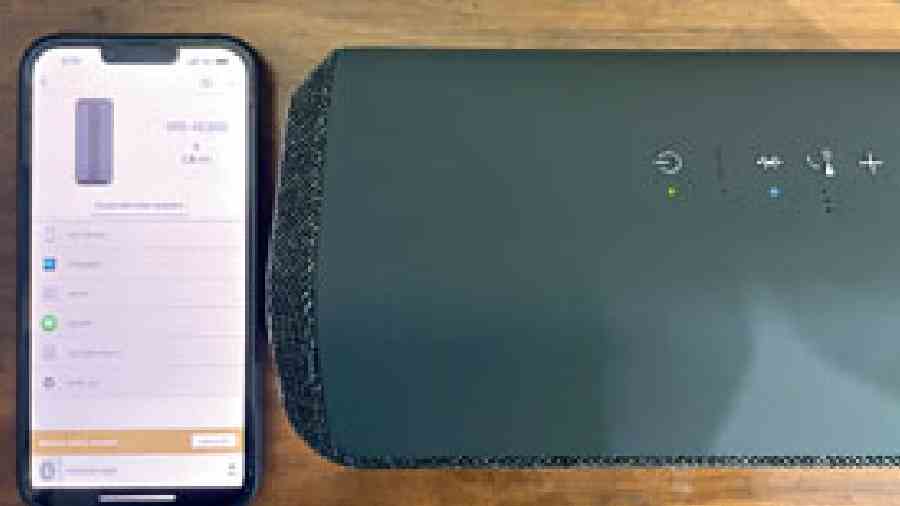 The companion app allows you access to EQ settings and more
Device: Sony SRS-XE300
Price: Rs 19,990 (there is a cashback of Rs 3,000, which makes the effective price Rs 16,990)
High notes
Excellent bass output
Plenty of functions on the companion app
Rugged design and IP67 rating
Can produce mono or stereo sound
Muffled note
A strap would have helped to carry the device around