Her-Stories: Indian Women Down The Ages - Thinkers. Workers, Rebels, Queens by Deepti Priya Mehrotra (Rupa Publication)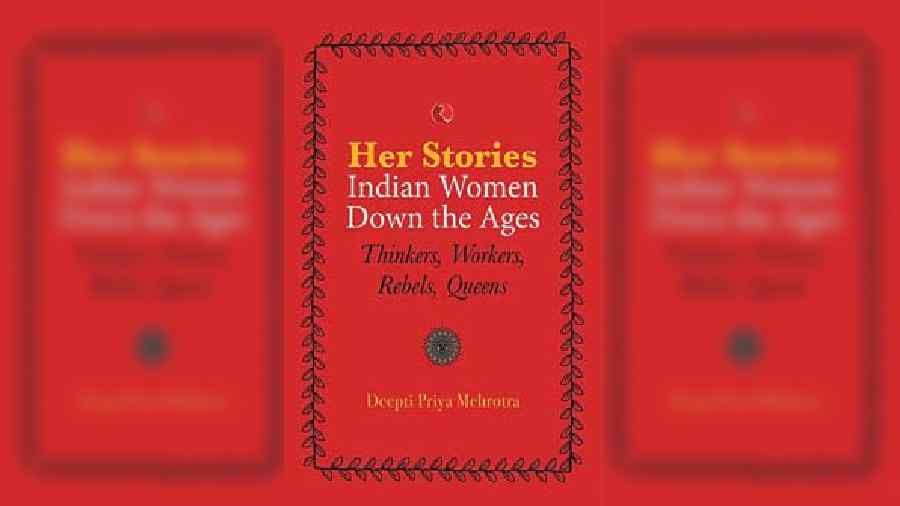 A very important book for the times, Mehrotra documents the difficulty-ridden journeys of women from history whose contribution to society largely went unnoticed. She writes of activists, reformers, philosophers and saints who wove their narrative into the collective feminist consciousness. Spread across a vast timeline, curated chronologically, these stories include the likes of historian Gulbadan, cultural ambassador Harkha, sharpshooter Uda, wandering bard Auvaiyar, justice maker Leima Laisna, astronomer Khona, mountain queen Didda and radical poet Akkamahadevi. Mehrotra is a political scientist with cross-disciplinary interests. Her seminal body of work includes books like books include Home Truths: Stories of Single Mothers, Burning Bright: Irom Sharmila and the Struggle for Peace in Manipur, A Passion for Freedom: The Story of Kisanin Jaggi Devi, Gulab Bai: The Queen of Nautanki Theatre and Bharatiya Mahila Andolan: Kal, Aaj aur Kal.
Rising: 30 Women Who Changed India by Kiran Manral (Rupa Publication)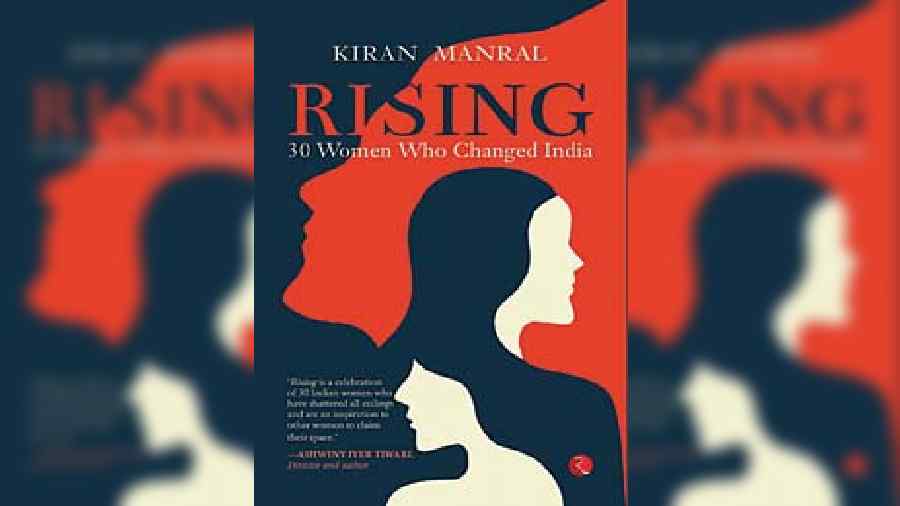 Kiran Manral is a celebrated author and researcher whose work has time and again influenced readers. She has now documented the tales of other influential names from various industries and compiled them into a book that is a must-read for Women's Day. The 30 women achievers in this list include Sushma Swaraj, Sheila Dikshit, Fathima Beevi, Mahasweta Devi, Amrita Sher-Gil, Amrita Pritam, Sonal Mansingh, Lata Mangeshkar, Anita Desai, M.S. Subbulakshmi, Harita Kaur Deol, Madhuri Dixit, Bachendri Pal, Rekha, Chhavi Rajawat, Karnam Malleswari, Shailaja Teacher, Hima Das, Naina Lal Kidwai, Shakuntala Devi, P.T. Usha, P.V. Sindhu, Ekta Kapoor, Kiran Bedi, Mary Kom, Menaka Guruswamy, Tessy Thomas, Aparna Sen, Kiran Mazumdar-Shaw and Gayatri Devi
Boys Don't Cry by Meghna Pant (Penguin India)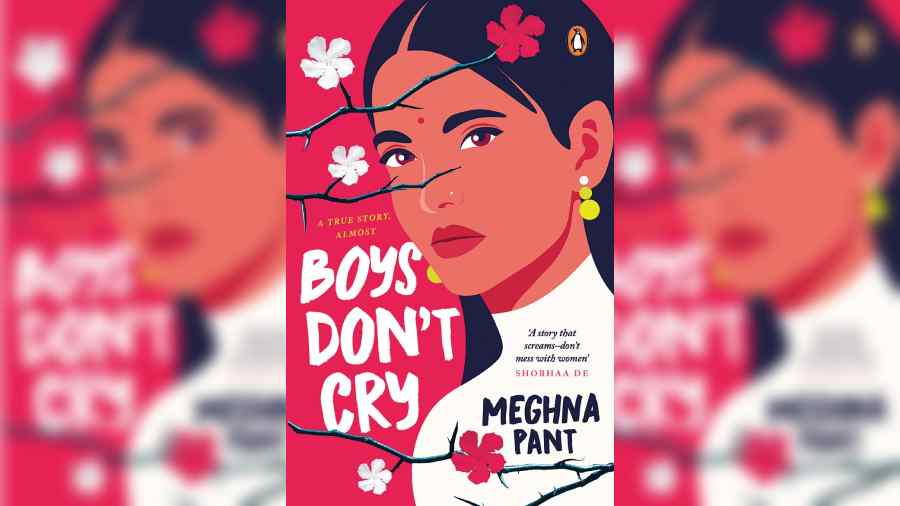 A fresh new take on modern Indian marriage, Maneka Pataudi is suddenly being tried for the murder of her ex-husband. What she reveals in the follow-up is a story of marital abuse. But is she to be believed for it is her words against nothing. Is she really the victim or is she the criminal? This fictional tale which claims to have been partly based on a true story is gripping and fun! If quick-fiction is your cup of tea, we suggest Boys Don't Cry.
The Black Magic Women by Moushmi Kandali (Penguin India)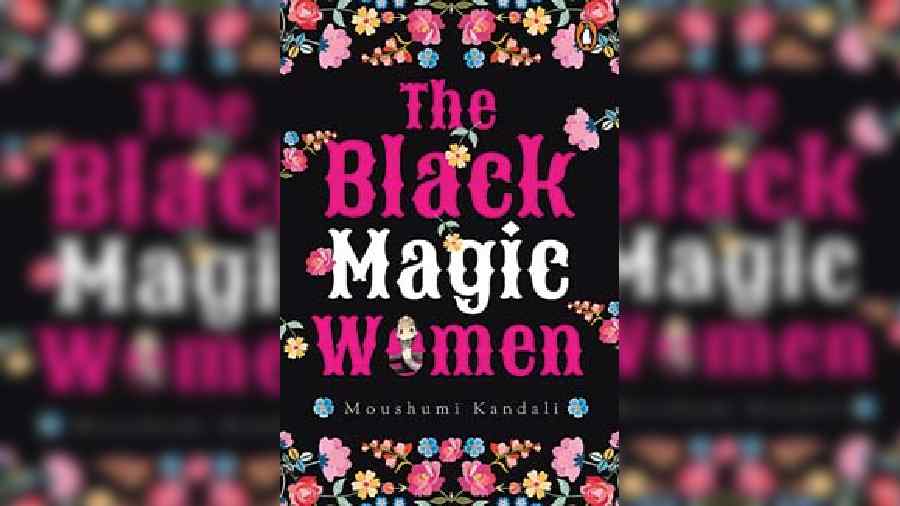 This book is unique in its approach as well as subject as it tries to understand the perception of Assamese women by mainstream India. Pigeon-holed into a belief that these women are powered by black magic and the art of seduction, their discrimination ranges from racial verbal abuse to physical abuse. This is a historical fiction book created from the official records of gender discrimination of Assamese women as recorded by a British officer, spread across two eras. There could be no better way to spend Women's day than to immerse yourself in the stories of discrimination of women who came before us.
From the Heart of Nature by Pamela Gale-Malhotra (Penguin India)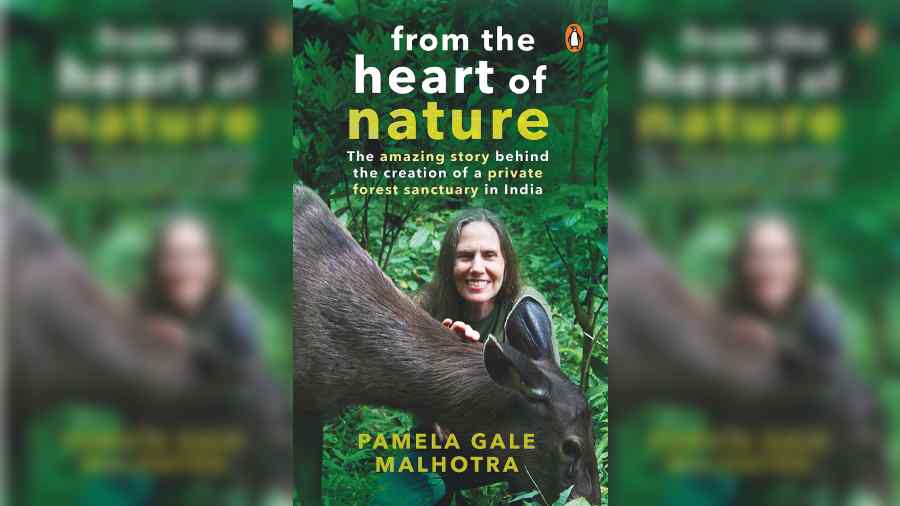 Pamela Gale-Malhotra and Anil Malhotra are a force to reckon with for their extensive work in the Kodagu region in Karnataka. With a unique background of native America and India, the couple rebuilt the ecosystem of the region after it was ravaged by years of poaching and deforestation. Today, their sanctuary is a place of peace and happiness leading the way for many others to follow in their footsteps. Pamela has now recorded her journey in this stellar book which promises to lead by example.
Windswept: Why Women Walk by Annabel Abbs (Hachette India)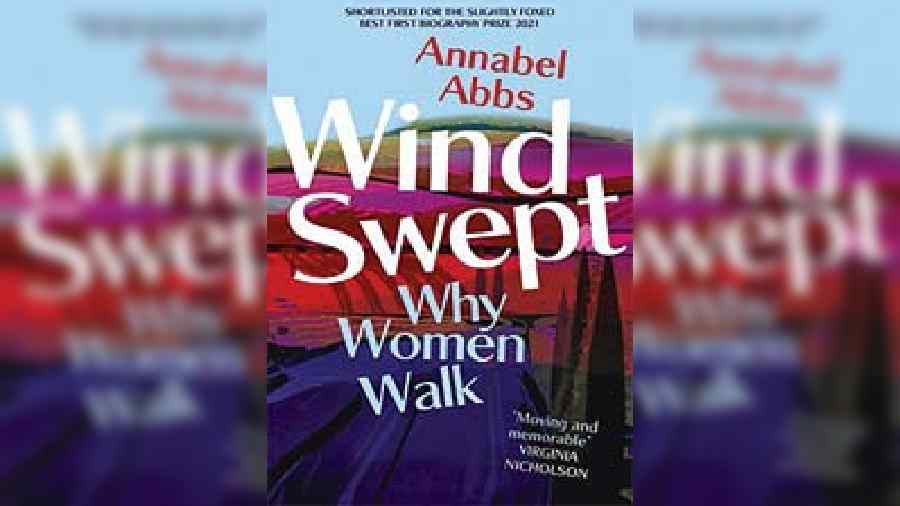 A fantastic new perspective on the power of walking in nature, this book follows the footsteps of women who boldly reclaimed wild landscapes for themselves, including Georgia O'Keeffe, Nan Shepherd, Gwen John, Simone de Beauvoir and Daphne du Maurier. The act of walking has helped women in history to reclaim their voices, reimagine their lives and break free from conventions and this book is a testament to their journeys. Annabel Abbs finds that she is rediscovering herself and the path she chooses in her life as she documents the journey through this book.
Sin: Stories by Wajida Tabassum; translated by Reema Abbasi (Hachette India)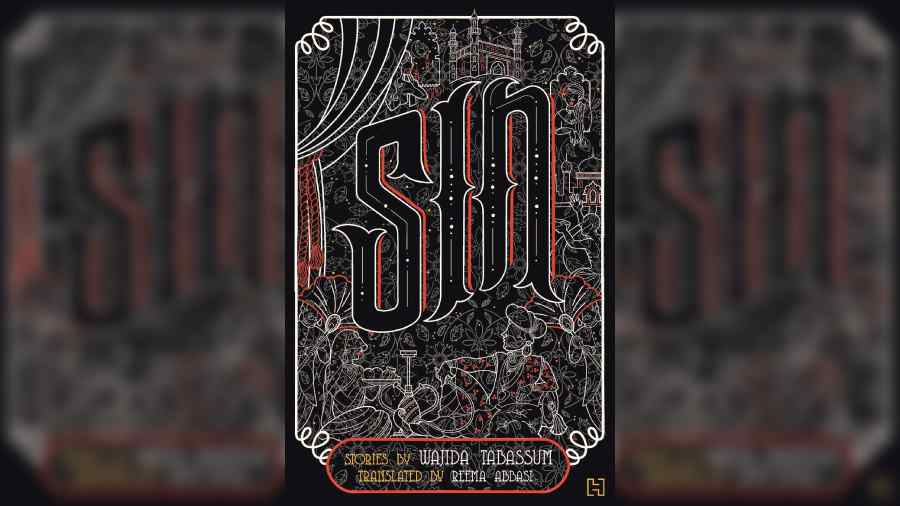 One of the most prominent Urdu writers, Wajida Tabassum has often been known as a 'female Manto' for her non-conformist ways. A collection of her tales set in 1950s Hyderabad has now been translated into English by Reema Abbasi. Here are philandering nawabs, begums who do not shy away from the lust they feel and a divorce in those times when it was unthinkable as a concept. Her stories with their bold outlook were ostracized to the point of mobs setting fire to her publisher's office. Reading the work of a feminist dropping truth bombs of historical significance is a great way to spend Women's Day.
Casket and Besky by Nita Bajoria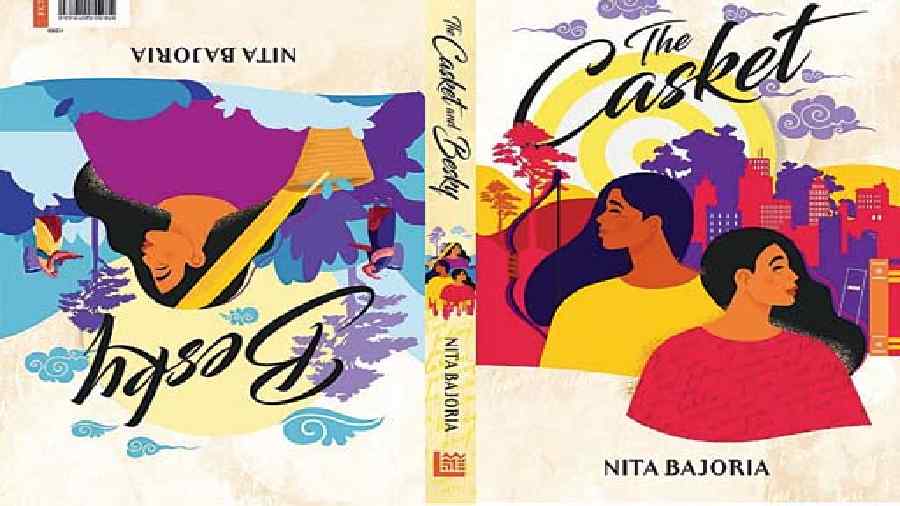 Casket and Besky are a set of two novellas that are women's stories told in contrasting light. While Casket narrates the tale of Sanyukta, an archer in Chandennagore who fights against all odds to keep struggling with her dream. Getting no support from her husband, she comes to Calcutta with her father's support and begins her archery journey again, aided by a doctor named Animesh. She eventually goes on to win the Arjuna award. It is her casket that finds its way into Ahana's hand 30 years later. She is a struggling author who is facing the same predicament as Sanyukta.
Besky is the tale of a girl in Darjeeling who attracts the attention of Karan who falls in love with her. However, there is a bigger purpose that Besky needs to attend to –– working and uplifting her community to the place it deserves. Stories of powerful and determined women all sewn together into two novellas would be a great book to pick up.