It's no longer inexpensive to be online. Sure, you have access to cheap data in India but one wonders how long that will continue. Even before the pandemic, we talked about cheap smartphones but now it comes at a substantially higher price. To get the best experience from YouTube or Spotify, money needs to be paid. It's what Apple has been telling us all along — no technology company will keep doling out free stuff.
At the same time, tech progress is slowing down as fewer components are being mounted onto a silicon wafer, which Gordon Moore's famous law stated that there will be a doubling every 18 months and then adjusted to about two years. So the need to upgrade is slowing down and so are sales. Companies are looking to earn more from services.
IN META WORLD
Look at Meta, which has announced a paid subscriptions service on Sunday through tests in Australia and New Zealand. Individuals can pay to get their Facebook and Instagram accounts verified with government identification and receive direct access to customer support. It will entail a cost of $11.99 a month for Facebook and Instagram accounts that sign up from a web browser, or $14.99 a month for subscriptions through devices running Android and Apple Inc.'s iOS system (Facebook and Instagram accounts are separate entities in Meta Verified; at the moment there are no bundled subscriptions on offer). The service is expected to be rolled out in the US and eventually other markets.
On the one hand, it's a welcome move because Meta has a massive subscriber base and it's a successful way to tackle dubious accounts. Besides, a number of users have also raised concerns about difficulties in reaching out to customer service. That is expected to improve. But on the other hand, this is a way to make money as weak advertising demand has hit the company's bottom line.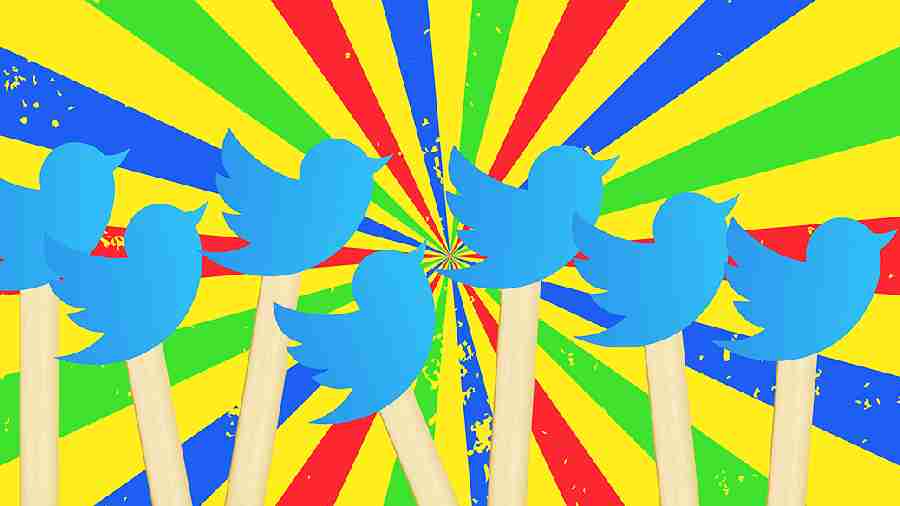 TWITTER'S BLUE SHINE
It's not just Meta that's making people realise that there are no free lunches. In November-December last year Twitter went ahead with its paid subscription service in the form of a new and improved Twitter Blue, using which users can get a blue tick and access to features like the ability to edit tweets and upgraded video uploads, besides the ability to put out 4,000-character tweets (for the moment the feature is restricted to the US market). Twitter Blue has arrived in India and the pricing is not very different from that in the US. India pricing for Twitter Blue is substantially higher when compared to the monthly subscription fee for Netflix, Apple Music, Spotify or Hotstar. Per month web pricing (that is if you purchase via desktop) is Rs 650 but if you buy it through iOS or Google Play, it is Rs 900 while the annual web pricing is Rs 6,800.
SNAPCHAT AND MORE REVENUE MODELS
Consider Snapchat, which last year launched a paid subscription plan called Snapchat+ that allows access to exclusive features for $3.99 a month. Restricted to the US, Canada, the UK, France, Germany, Australia, New Zealand, Saudi Arabia, and the UAE, it gives the company an opportunity to monetise beyond advertisements. Snapchat has now grown to over 750 million monthly active users globally.
TELEGRAM KEEPS IT INEXPENSIVE
Then there is Telegram Premium, a paid tier that allows subscribers get double the limits imposed on standard users. Instead of joining up to 500 channels, subscribers are capped at 1,000 channels. Plus, subscribers can create 20 chat folders with 200 chats each, save up to 10 stickers, pin up to 10 chats, and add a total of four accounts to Telegram instead of three. Premium users also get to have longer bios with a link. India being one of the largest markets for Telegram, subscription cost was brought down to Rs 179 in October last year, down from Rs 469 earlier.
DISCORD HAS DONE IT BEFORE MOST
The company introduced a paid tier before most. Nitro, the premium version of Discord, bundles HD streaming, bigger file uploads and custom emoji for monthly subscribers. Discord devotees can also pay to "boost" their favourite servers, unlocking community-wide perks that everyone can use. Nitro Basic comes for $2.99 a month and Nitro costs $9.99 a month.
YOUTUBE OFFERS A BETTER EXPERIENCE
You constantly receive a message to go Premium and the experience is excellent once you do. But let's face it, money is involved. Once you are in the premium tier there won't be any ads before or during a video plays and you can enjoy YouTube Music premium. There are several tiers but if you want to share the account with family members, it's best to go with the Rs 189 per month plan. When you take into consideration the money you are paying for Cloud storage (be it on Google or iOS) and then for each service you use, bill per month continues to rise. It's becoming a bit like OTT platforms where you end up paying a chunky bill each month. Who doesn't want a blue tick and what if my colleagues have got it, shouldn't I? The days of inexpensive phones and Internet services are over. Welcome to the party but there is an entry fee to be assured of a place.