Despite the concerns, ChatGPT is having a dream run and since its debut in November, millions have turned to the chat bot for answers, completing homework and to write poetry but all this has been done using a web browser. That's changing. After launching as an app on the iOS (or iPhone) in the US, the chat bot is now available for download in India and several other countries. It comes weeks after the US launch.
It's still only for iOS, there is a promise of Android availability. The app has already surpassed half a million downloads in its first six days since launch, according to an analysis by app intelligence provider data.ai. Before its arrival on iOS, there were many third-party apps that called themselves "AI chat bot" and even "ChatGPT", which tried to make users pay for subscriptions. That's going to change.
Another interesting point to notice is that so far OpenAI's ChatGPT app has been available in Microsoft's Bing search and Edge apps (besides OpenAI's own site) but with the app launch, there will be some traction away from Microsoft, which is an investor in OpenAI, the company behind the chat bot.
According to inputs from data.ai, OpenAI's ChatGPT had 480,000 installs in the first five days of its US launch (iOS). Compared to other AI chat bots, ChatGPT is gaining traction quickly. By offering the technology to billions of iPhone users, OpenAI is cementing its place in the tech industry. The chat bot can generate text, images and other media based on short prompts. On the app, however, what you get is text.
Available as a free download and it excludes ads, the app supports voice input through OpenAI's speech recognition system Whisper and lets ChatGPT Plus users access advanced features through GPT-4. The technology is yet to become perfect. At the moment, it learns by analysing pools of digital text taken from across the Internet. In other words, it cannot separate fact from fiction.
Google too is making big strides with its AI tech. The company is bringing plenty of new features to its AI chat bot Bard, including support for new languages, easier ways to export text to Google Docs and Gmail, and visual search. Most importantly, the company has removed the waitlist for Bard and making the system available in English in 180 countries. There is also the promise of AI image generation powered by Adobe and integration with third-party web services like Instacart and OpenTable.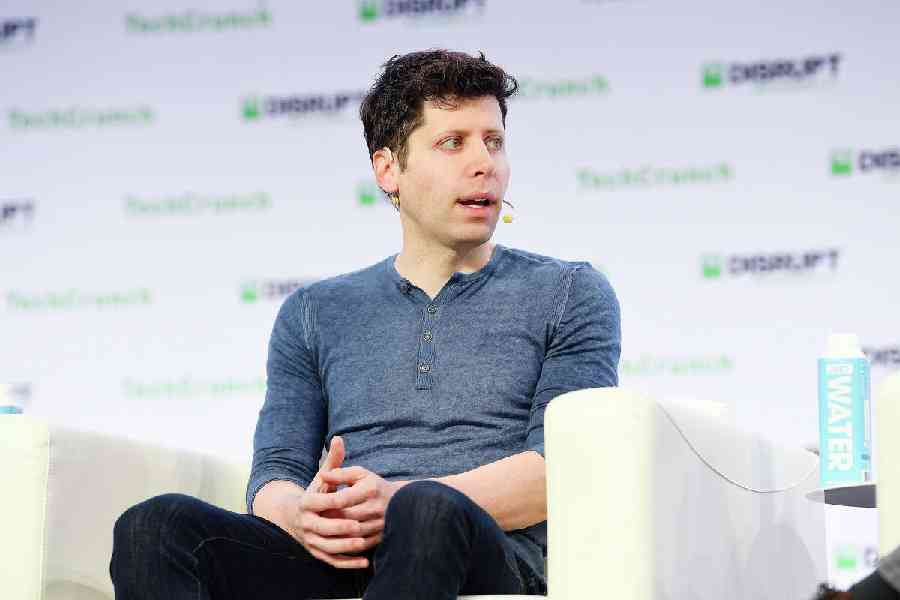 Sam Altman, CEO of OpenAI, the company behind ChatGPT
On the flip side, Samsung and Apple have restricted the use of ChatGPT among some of its employees, and so have several American banks. Apple has also restricted the use of other external AI tools. This has been done to ensure that important corporate information doesn't get uploaded to ChatGPT servers. JPMorgan, Bank of America, Citigroup, Deutsche Bank, Goldman Sachs and Wells Fargo have taken various steps to keep such tools in check.
Apple CEO Tim Cook has said during the company's recent investor call: "I do think it's very important to be deliberate and thoughtful in how you approach these things. And there's a number of issues that need to be sorted as is being talked about in a number of different places, but the potential is certainly very interesting."
The management at OpenAI is open to the idea of regulation of "superintelligence" and artificial intelligence systems. In a statement published on the company website last week, co-founders Greg Brockman and Ilya Sutskever, and CEO Sam Altman, said that an international regulator will eventually become necessary to "inspect systems, require audits, test for compliance with safety standards, (and) place restrictions on degrees of deployment and levels of security". The three of them have also said: "Given the picture as we see it now, it's conceivable that within the next 10 years, AI systems will exceed expert skill level in most domains, and carry out as much productive activity as one of today's largest corporations." During a recent congressional testimony, Altman spoke about how AI could "cause significant harm to the world" but, at the same time, he said that his company will continue to roll out the technology.
At the recent G-7 summit, leaders of some of the world's largest economies said international standards for AI advancements were a priority. "We recognise the need to immediately take stock of the opportunities and challenges of generative AI, which is increasingly prominent across countries and sectors," they wrote in the summit's communiqué.