Rohini Nilekani is an author and philanthropist with a strong influence in the Indian social sector over the past three decades. She founded Arghyam, a foundation for sustainable water and sanitation, and co-founded Pratham Books, a non-profit enabling access to reading for millions of children. Apart from the 16 books she has published for children, she has also published fiction for adults. Her latest book, Samaaj, Sarkaar, Bazaar: A Citizen-First Approach, is a collection of articles, interviews and speeches she has accumulated over the decades. As she states in the introduction, the goal of this self-published book "is to allow people to download it freely as a pdf, to read it and to share it forward, so as to further a meaningful discourse on the roles of Society, State, and Markets. It is also available for purchase on the usual e-commerce platforms, with the proceeds of any sale going back into organizations supported by my philanthropy".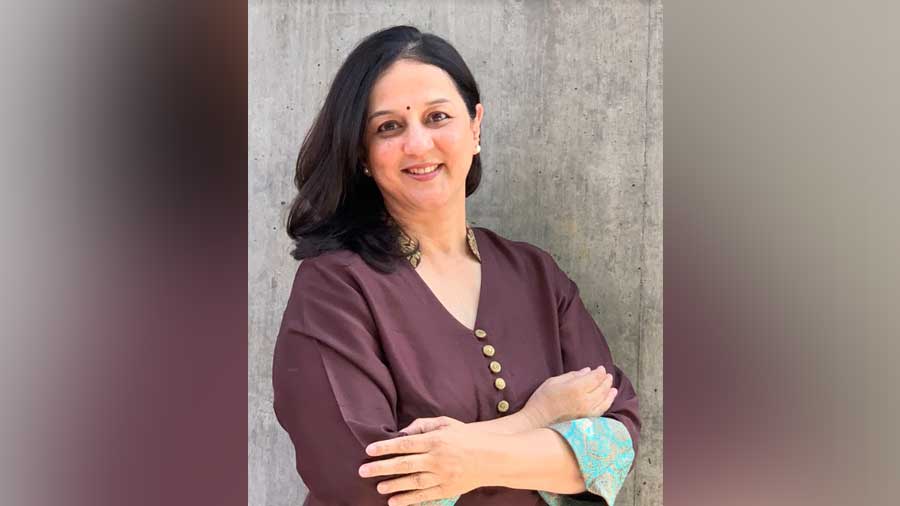 Rohini Nilekani
Read the excerpt below. 
**********
Co-Creating an Inclusive Future
In this digital age, technological innovation has further compounded the complex relationship between Samaaj, Sarkaar, and Bazaar, creating new challenges along with opportunities. For Samaaj, it has enhanced the opportunity for mass civic engagement. However, it has also made empty clicktivism an easy replacement for true action. Unequal access and generational divides have created digital natives, digital immigrants, and digital outcasts. Algorithms on social media platforms have amplified sensationalism and misinformation and have deepened political and social fissures. Many of us are bewildered by the consequent polarization we experience, inside our own families and in the wider public discourse. Meanwhile, the Bazaar and Sarkaar are in the throes of a war over control. Tech giants with enormous ambitions find newer ways to expand and monopolize the markets, while the state attempts to use blunt force to crack down on companies to keep them in check.
Experts describe the future as a "tele-everything" world, with yet unknown implications for society. Some foresee worsening economic inequality as the future will favour those with access to digital tools; an erosion of privacy as big tech firms exploit their market advantages and tech innovations such as artificial intelligence (AI); and the potential for social unrest as authoritarian leaders and polarized populations spread misinformation campaigns, lies, and hate speech. Others hope that the changes will make things better for Samaaj, enhancing the quality of life for many people, using AI and other tech innovations to help people live smarter and safer lives, and for new reforms to ensure social justice and equity.
Given the potential for many kinds of futures, from good to bad, it is critical for us to understand these rapidly changing digital trends so that we can leverage them to create and empower a digital Samaaj — one that will be able to ensure their rights and hold Sarkaar and Bazaar accountable in both the physical and virtual world. By no means can and should this digital Samaaj replace the vitality of our physical human interactions, which foster the empathy and exchange that make us whole. The digital world can only be complementary to the physical world, notwithstanding many science-fiction fantasies.
There are already billions of digital citizens, but there are many others waiting to migrate to the digital world to unlock value for their future lives. In India, there is much work ahead to bridge this digital divide. Civil society needs to step in to bridge this gap, as it has done over decades in other areas such as healthcare and education. It is important to imagine what a full digital citizenship can look like, so that new digital civil society institutions can spring up, building a pedagogy of values and approaches to create a more equitable society in both the digital and physical world. This could provide a faster pathway to economic democracy.
Unfortunately, India's civil society organizations have been reluctant to fully embrace the world of new technology. But they need to do so. Even to be able to critique its impact on society, even to play their true role as mirrors to society, they need to be a part of the digital world. There are too few CSOs that have developed the capability to do so, leaving Samaaj vulnerable to the unequal power structures created by big tech and big government.
Yet there is a huge opportunity to change that and make the digital arena a powerful space for Samaaj to reclaim its primary position. We need a digital Samaaj, with pockets of ethical leadership and deep technological knowledge. Civil society and its institutions will have to learn digitally to keep the Bazaar and Sarkaar of the digital age accountable to the larger public interest and to co-create better policies and new rules of engagement in the virtual world. If they succeed, I hope we can then move to a future which is technology-enabled and not technology-led; where human destiny remains in our own hands, and not in the control of algorithms. If we are able to achieve this, advancing technologies in the information, material and biological sciences can play a big part in helping tide over many new crises, including climate change.
Find out more here.
Excerpted with permission from 'Samaaj, Sarkaar, Bazaar: A Citizen-First Approach' by Rohini Nilekani. The book releases on August 4, 2022.