A few years ago, Bob Dylan said in a public speech: "I'm glad for my songs to be honoured like this. But you know, they didn't get here by themselves. It's been a long road and it's taken a lot of doing." His influences are vast — country and Western music to the rock 'n' roll of Chuck Berry and Little Richard and to folk musicians like Odetta. A few decades ago, it would have taken time to discover the musicians who inspired Dylan. It was a costly — but fruitful — exercise, having merits of its own. Today, with a few taps on the Spotify app, it is very easy to discover these musicians, hear the original recordings.
True Spotify didn't get everything right — nor has any company — but the sway it has had over the music industry since 2006 has been immense. Even in 2008-09, many Swedes were turning to Pirate Bay to access music by, say, a band like Vampire Weekend. All that changed.
"It's not because consumers wanted it to be that way. Swedes are law-abiding citizens. But there was very little in the way of choices at that time," says Gustav Gyllenhammar, VP of markets and subscriber growth at Spotify, over a video call. He was joined by Amarjit Singh Batra, managing director, Spotify India. The idea was to talk about Spotify's third anniversary in India but our 30-minute conversation covered a lot of ground.
Though Spotify is three years old in India, many have started to feel that it has been here forever. What have been some of the ingredients to this success?
Amarjit Singh Batra: I think we are very lucky that Indian listeners are loving Spotify. We spent time and effort to make this happen over the last few years, and even before we actually entered… with the preparation. We had localised Spotify and built it around local insights. It has now been streamed in more than 7,500 towns and cities in India and we're proud that Spotify is one of the leading streaming services here now. From the beginning, we have been focused on artists and creators because that's how we work around the world… educating them through masterclasses, and on Spotify For Artists. There are things that help them reach out to their fans in a more connected way. We've also extended this education to podcasts through Anchor. It's an easy-to-use, free tool for podcasters to create and distribute their content on Spotify and beyond. The growth has been pleasing, with Anchor having grown 130 times since early 2020 till the end of last year. We are also investing to ensure that artists break out of their regions, within India and beyond, and through these initiatives, we've been able to take local artists to the world stage. The goal is to be the catalyst in this journey for as many creators as possible.
Gustav Gyllenhammar: We took our time before launching in India. In fact, it took us nearly 11 years from when we launched in Europe to come here because we wanted the product to be right and the experience to reflect the variety and multiplicity that exist across India. Whether it's film music from Bollywood or Tollywood, independent or international music, we knew how to get the right mix and were able to cater to various local languages. If you think of our European markets, most have one or two languages, but in India it's many languages and all of them are very important. We needed to get as much of that right before we could set our foot in India.
Gustav Gyllenhammar, VP of markets and subscriber growth at Spotify
Two of the three years you have been here are the pandemic years. Are there trends specific to India and how do these stack up against your global markets?
Amarjit: We are a very data- and consumer-driven company, meaning we keep a strong tab on trends and consumption patterns. We saw some shift in consumption trends over the last couple of years because the way we led our lives changed. For example, commuting stopped completely, but people were still listening to audio at home in other moments. People shifted to doing chores, working out, and so on. Our business stayed the course and I am grateful to our teams who worked during such difficult times — virtually — and they supported artist and creator communities, making sure that we are there for them.
As the release of films slowed, our teams focused on non-film music… Punjabi, independent, and Indian pop music found new fans. We also launched a social impact campaign to thank the frontline workers and everyone who was on ground, helping others. This campaign — 'Ruk Jaana Nahin' — celebrated the spirit of moving on… together.
Gustav: We are a very resilient service in the sense that we have so many different platforms — hardware, software we have so many use cases for consumers, whether it's exercising, listening to music or audio while doing chores, music while commuting, being at home with friends, or when you are alone… we stand on so many links with consumers, which has helped us stay focused. We are delighted to see things improve and a normal pattern of movement is slowly returning. It will benefit us because we are primarily a background service. So if you're out commuting, you're stuck in traffic or you are on a bus… Spotify keeps you company.
Coming back to India being a country of many languages, what is the Indian podcast market teaching you?
Gustav: Podcast is obviously a very exciting new form of storytelling, and storytelling has been part of Indian culture for a very long time. We're seeing today that creators are coming from all parts of India. There are thousands of podcasters who have been trained by Spotify in India and they distribute their content, for instance, using our Anchor tool. Today, podcasts are being created on Anchor in more than 13 Indian languages. Be it fictional podcasts, or talk shows and comedy, we're seeing great inspiration for creators.
Amarjit: We have 3.6 million podcast titles globally now, and we've seen that concepts that we have globally at times work in India. For example, we exported a very interesting Spotify Original — Caso 63 — from Chile. In India, we adapted it as Virus 2062. The podcast was a huge success. We've also experimented with other genres, such as the gaming influencer led The Mythpat Podcast, documentary format podcast, Mission ISRO, among others. Overall, yes there is, of course, a demand for titles in English but also in other languages. Today, one in four listeners on Spotify in India is consuming podcasts. It was one in five last year.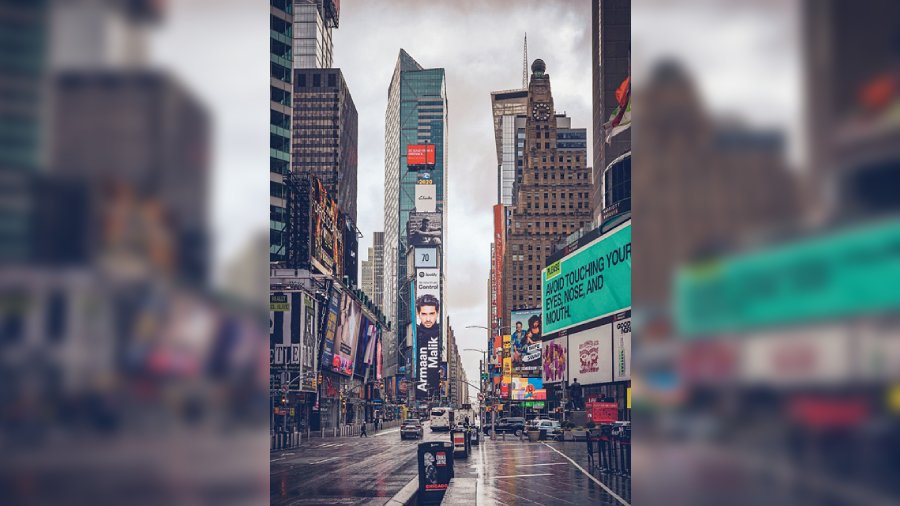 Armaan Malik became the first Indian singer-songwriter to be featured on the Times Square billboard in New York City for his English debut, Control, promoted by Spotify.
Sweden is amazing for doing business. We all know of IKEA, Volvo, H&M, Spotify and so many others. What makes it such a special place for companies?
Gustav: It's true. We're very proud of all these companies that have come out of Sweden. Yeah, there has been IKEA, H&M, Ericsson…. In the last 20 years or so, there have been several successful software stories… you have Skype… and Minecraft, Candy Crush on the gaming side… It's obviously a very good education and engineering culture… generally, access to computers and access to training has been very good, but also the fact that we have a very small home market. So there are only 10 million people in Sweden. That is probably the average size of an Indian city. So the fact is that we have had to break out internationally for companies to scale. It has been one of the reasons behind so many successful stories.
Both of you have very different backgrounds and not in music. Did it help to arrive at Spotify without any baggage?
Gustav: Yeah, it helped arrive without some of the legacy conceptions. I still believe that there were many stars aligning for me to end up at Spotify. Music has always been a massive part of my life. I played the saxophone as a kid, even making two records. Then I did the rounds of consumer-focused services. It was really a dream come true to join this company.
Amarjit: It's quite similar for me. I used to be a huge fan of music as well as sports. At Spotify it has been about doing something you love. I spent a lot of time with companies in the C2C and B2B space, besides e-commerce and marketplaces. At Spotify there are so many people who understand music and it's good to bring knowledge which is of a different industry. It helps to create something interesting.
Amarjit Singh Batra, managing director, Spotify India
Gustav, there was a time when piracy was rampant in Sweden but Spotify managed to tackle it. Where do you see the company in the next few years?
Gustav: It's true that the Nordic countries were rampant with piracy in the early 2000s, but not because consumers wanted it to be that way. Swedes are law-abiding citizens. But there was very little in the way of choices at that time.
There were computers in every household, and a wide adoption of music players very early on. But as soon as there was a legal alternative, consumers jumped on it in a massive way and we knew we had to come up with something better. Piracy didn't have a chance against it because it was a frustrating experience. Instant playback and quality control helped.
Amarjit: India is one of the most diverse markets for Spotify. Globally, the company might focus on say 40-50 languages, but in India alone, we have 20+ languages and so there is also immense diversity in terms of the music that the country has to offer. Of course, film music is important, but artists who are most popular in the world today are not playback singers. We want to make sure artists from India find the same growth and success. Everyone has an equal opportunity on the global stage. That's why our focus on creators is so high.
The 5G revolution is coming to India, though slightly late. How has 5G changed things for Spotify globally and how do you think it will help in India?
Gustav: It has had an impact on the data access side. It delivers better speed off in rural and difficult-to-access areas, and makes data content and streaming available to consumers everywhere. I think the advantage Spotify enjoys is that the bandwidth consumption is much lower, which is an advantage. Still, 5G is very important.
Amarjit: In India we still haven't seen the technology but I am sure the experience will be better. If you see across the country, there are still broken experiences. That's why our download feature works very well, so hopefully, with 5G we'll definitely see people having access to better quality and better speeds.
By numbers
406m  monthly active users
180m   subscribers
184   markets
82m  tracks
The growth of Spotify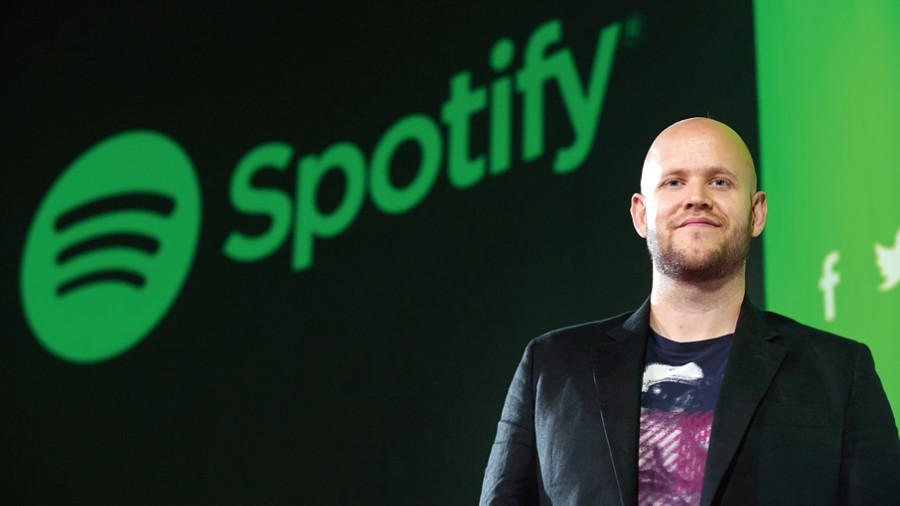 2002: Napster, the controversial file-sharing network, stopped working. "I realised that you can never legislate away from piracy. Laws can definitely help, but it doesn't take away the problem. The only way to solve the problem was to create a service that was better than piracy and at the same time compensates the music industry. That gave us Spotify," Ek told The Daily Telegraph in 2010.
2006: Sold Advertigo, his adtech startup, and become a millionaire at 23.
2008: Spotify went live (by invitation only) in Scandinavia, the UK, France and Spain in October 2008.
2009: Facebook CEO Mark Zuckerberg posted on his Facebook wall: "Spotify is so good."
2011: Ek announced that Spotify has one million paying subscriber and a couple of months later, the service launches in the US.
2012: Former US President Barack Obama releases a Spotify playlist in the early run-up to that year's Presidential campaign.
2014: The platform has 40 million listeners and 10 million subscribers.
2017: Spotify launches original music-themed podcasts from Gimlet Media and Panoply.
2019: Spotify launches in India.
2022: The company runs into trouble with Joe Rogan's podcast.