Samsara. That's the continuous cycle of death and rebirth. Much like the meaning of the word, percussionist Subhen Chatterjee's recent collaborative release flows effortlessly. Released in August, Chatterjee brought together eight other artistes to make this West-meets-East fusion track. The song by Karma — Bandish Fusion (Subhas Mondol, Somnath Roy, Suvam Moitra, Bachospati Chakraborty and Sambit Chatterjee) features Jesse Bannister, Pratik Shrivastava and Jonathan Kay from Toronto and it breaks down genres and geographical barriers to take listeners into "a different world of no suffering or pain; only peace and strange love".
Conceived by Chatterjee during an uncertain time, the 62-year-old percussionist has told us: "While composing Samsara, myriad thoughts crippled my mind. Starting from the bottleneck situation that we have been experiencing for nearly two years and then losing a few near and dear ones." From conceiving the idea to getting the final track ready, it took five months and now the effort can be streamed on all digital platforms.
The five-minute song begins with Sambit, Suvam and Bachospati playing jazz elements on the guitar and drums, accompanied by Pratik Shrivastava on the sarod and Subhas Mondol on the synth. It doesn't take long for Subhen Chatterjee and Somnath Roy to introduce the tabla, making the song have a perfect balance. Jonathan Kay and Jesse Bannister chime in with the saxophone, which gives the song a blues-y feel but never overpowering the Eastern elements. As the song meanders towards it end, Bannister, Pratik Shrivastava, Kay and Suvam Moitra turn in their solo efforts one after the other with Sambit Chatterjee drumming away. Although largely a classical track with blues-y elements, there is also a touch of rock, courtesy Suvam's solo and it fits in perfectly.
A lot of elements and emotions are stitched together seamlessly. "I wanted all those shades of emotions in my composition, culminating in a sense of positivity as the word 'samsara' touches on the sense of 'flow' and captures the feeling of 'flowing on'… of the stream of consciousness from one moment to the next and from one lifetime to another," said Chatterjee.
and they said...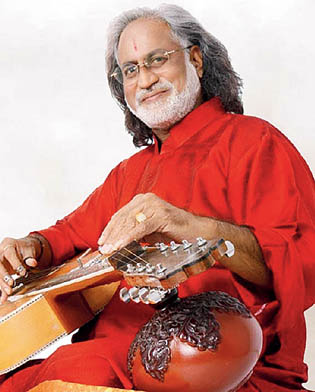 Pandit Vishwa Mohan Bhatt: "Kya kamaal kiya hai. Every artiste is so superb here. This is world-class fusion... I don't miss Shakti now. This is surely one of the best that I have heard in recent times."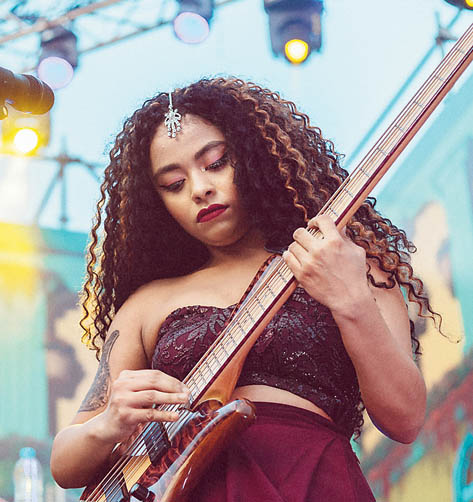 Mohini Dey: "It has the perfect blend of East and West and I think the whole world needs to hear it."

Sivamani: "Subhenda has done a great job with Samsara. I thoroughly enjoyed every bit of it and all the musicians performing on this song have done an amazing job. A must-listen for those who love instrumental fusion."
Ustad Taufiq Qureshi: "An amazing piece of music which is aesthetically designed. The chemistry between all the artistes on this song is unique, considering they all worked from different parts of the world."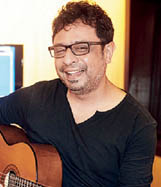 Rupankar Bagchi: "I have been a great admirer of Subhenda and his Bandish Fusion since college days. So I was not at all surprised when I heard Samsara. Another milestone for the band."

Debojyoti Misra: "It has been quite a while since my ears experienced such an inspirational composition. The composition has all the nuances to overcome the hurdles in our lives... indeed a masterpiece."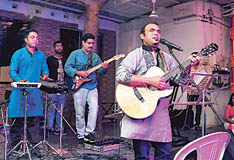 Raghab Chatterjee: "I have been a part of the vocal team of Bandish Fusion for more than 20 years now and I'm also a big fan of this band. Samsara is a milestone of a composition for the band and will surely be a learning lesson for those who want to do fusion music."