From being a MasterChef Australia contestant to hosting the popular Farm to Fork Australia, Chef Michael Weldon chatted with The Telegraph over email ahead of his Calcutta visit organised by the Australian consulate Calcutta. His food pop-up is on for tasting on October 8 at Threesixtythree, The Oberoi Grand for a buffet lunch and an la carte dinner. Here's getting you the deets.
From being a film projectionist, to now being a celebrated chef, what has the journey been like?
It's been amazing 11 years. I still consider myself lucky every day. I have pinch-yourself moments regularly. I can't believe sometimes that I get to do what I do for a job. So, yes I have been very lucky!
At what point did you know that cooking was your calling?
Funnily enough, it wasn't until the end of my first chapter at MasterChef Australia that I realised that cooking was my calling.
How did MasterChef Australia change your perspective on cooking?
MasterChef Australia changed my life. It's the greatest thing I've ever done. It was completely life-changing.
You were once again back to MasterChef in the fans and favourite category. How was it different this time ?
It was much harder the second time around. There was way more pressure and expectation this time around.
What's your rapport like with the MasterChef judges and contestants, both in your first stint and second?
I have a great rapport with the judges and contestants. The production is so full-on that most people get on well otherwise you wouldn't survive.
How did the idea of Farm to Fork come into being? What was it like shooting ?
Farm to Fork is all about celebrating the hard work that farmers in Australia do when producing food for people to eat. We explore farms and cook with ingredients grown on these farms. The food is super simple home cooking.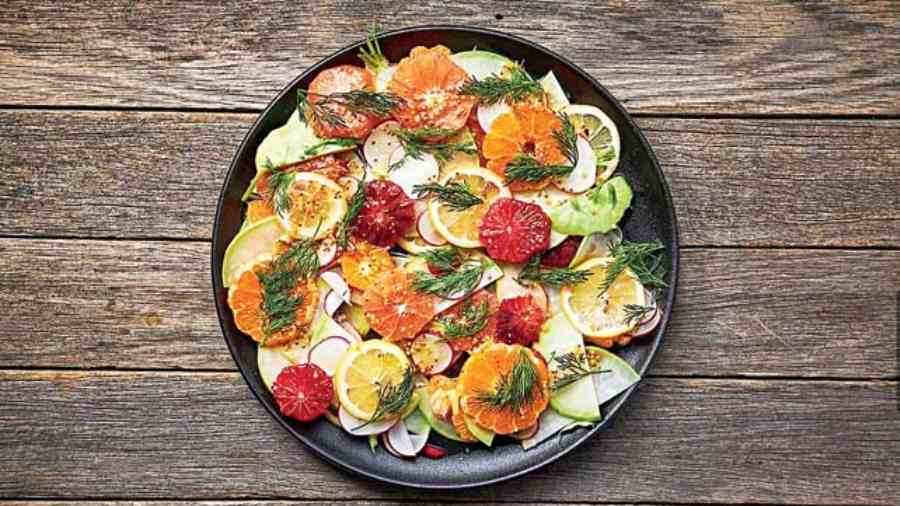 A special salad from Chef Weldon at Farm to Fork Australia
Can we expect more seasons of the same?
You can indeed. We're currently filming season 4. I have taken a week's break in production to visit India. When I return to Australia we will be filming at some farm locations all over Australia, which will be pretty exciting.
What are your plans with regards to opening a restaurant?
No plans at the moment but I'm never saying never. I am currently enjoying the phase that I am in. Who knows what will happen in the future?
As a chef, what are your signature dishes?
I have no specific signature dish. I love cooking anything I can over charcoal.
What's comfort food for you?
All food is comfort food. Tex Mex Chilli Con Carne is my all-time fave!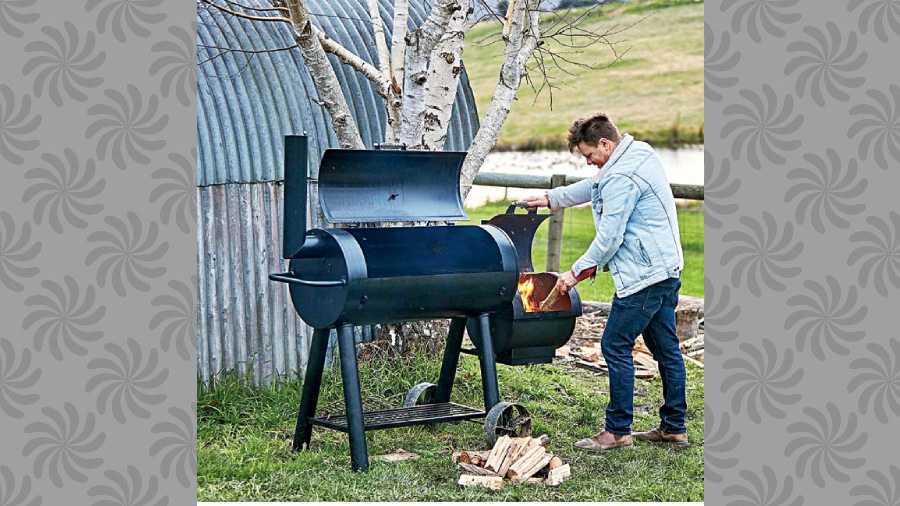 Cooking outdoors is a signature of Chef Weldon
An ingredient you don't like working with?
I don't like coffee. I don't drink it and I really don't like cooking with it.
An ingredient you love working with and why?
Anchovies. Best ingredient ever! Butter, it makes everything better. Tomatoes, my veggies are my faves.
Is your family a fan of your cooking? What are their favourite dishes?
Mum loves most things I cook or at least that's what she tells me (chuckles) but her favourite is when I cook seafood.
What's one arena/space/ culture that always inspires you in terms of your craft?
I think the great thing about food is that inspiration come from different places. India is a pretty amazing place for some inspiration.
Chefs you'd love to work with?
Gordon Ramsay, Jamie Oliver.
If you could cook for three famous alive or dead personalities, who would they be?
Billy Murray because he's funny and he plays golf! Ricky Gervais because he's just the funniest! Shane Warne because I love his cricket.
What's your idea of Indian food. Do you have any favourites?
I love Indian food. In Australia you see the classics — butter chicken, vindaloo, samosa, so I am guided by that. I can't wait to get to India and learn more about Indian food.