St. Xavier's School Old Boys' Association or ALSOC brought together alumni members of several Calcutta schools for its 8th Inter Alumni Annual Cricket Tournament 2023, in association with The Telegraph. Held on March 5 at St. Xavier's school grounds, the participating alumni other than the organising team included St. Lawrence High School, Don Bosco School Park Circus, The Frank Anthony Public School, St. James' School and La Martiniere for Boys. The participating teams were each given five overs to play and seven matches were held in total at the tournament. Birla High School and St. Xavier's Collegiate School played the final match, after they beat out Don Bosco and St. Lawrence, respectively, in the semi-finals. However, in the nail-biting finals, St. Xavier's Collegiate School won the trophy after hitting the winning sixer in the last ball of the last over, making it to 87 runs and winning by five wickets.
Snapshots: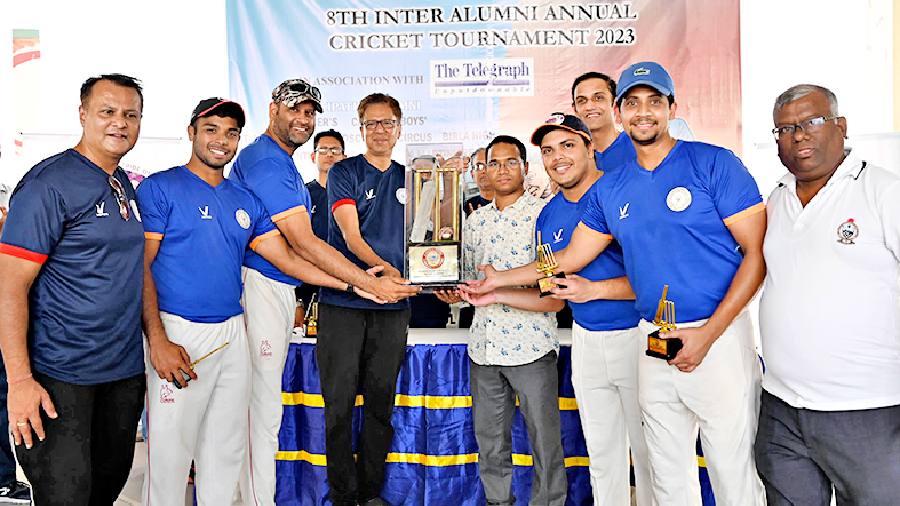 Team St. Xavier's Collegiate School with the winning trophy. "Everyone clicked together and chipped in whatever way they could to get us this trophy. We are absolutely overjoyed!" said Rohit Handa (third from left), captain of St. Xavier's team.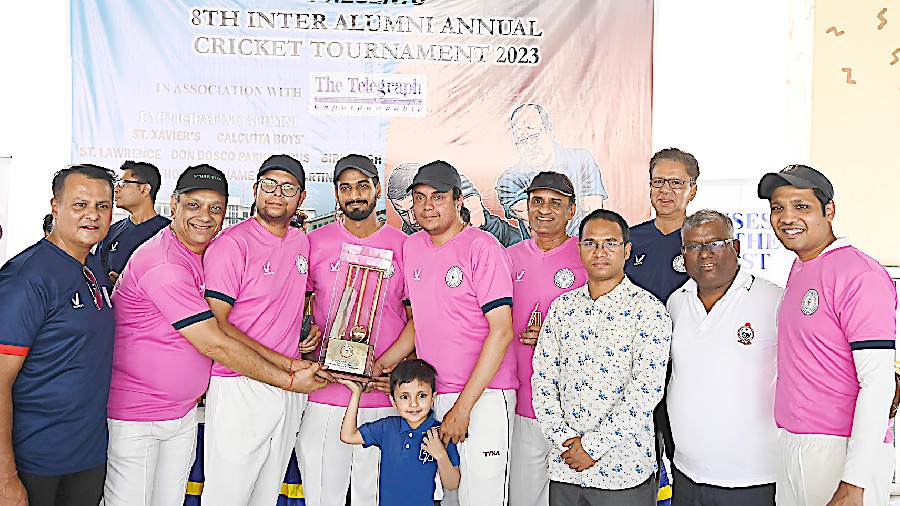 Birla High School picked up the runners-up trophy. "We came close enough to win but we were sadly a couple of runs short. Hoping to take the trophy home next year, though," said Aditya Daga (fourth from left), captain of the Birla High School team.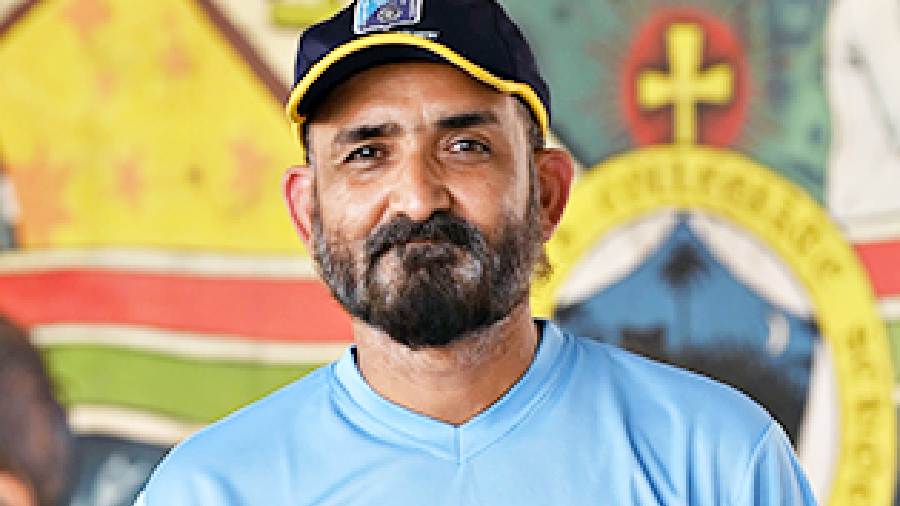 "At this age of 50, going back to a loved sport and being able to play a cricket tournament of this level has been amazing. What a great experience it has been!" said Anand Singh, an alumni of St. Lawrence High School.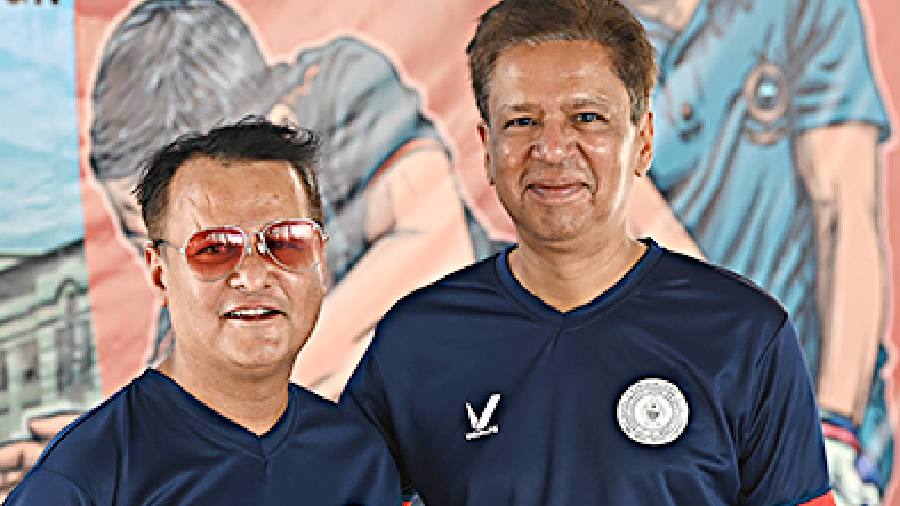 "This is the eighth year we are hosting this tournament and it is a great feeling to come back on the field after almost three years. The entire point of conducting this tournament is fellowship, camaraderie and bonding like never before," said Sharat Kumar Singh (left), inter-alumni convener for St. Xavier's Old Boys' Association. Sanjay Kumar Loiwal, honorary secretary of the St. Xavier's Old Boys' Association, said, "It is a pleasure to host various alumni teams here and I believe that every team should have the motto of friendship, fraternity and fellowship. Since cricket is a religion in India, we felt that what better way to promote the motto than a game of cricket?!"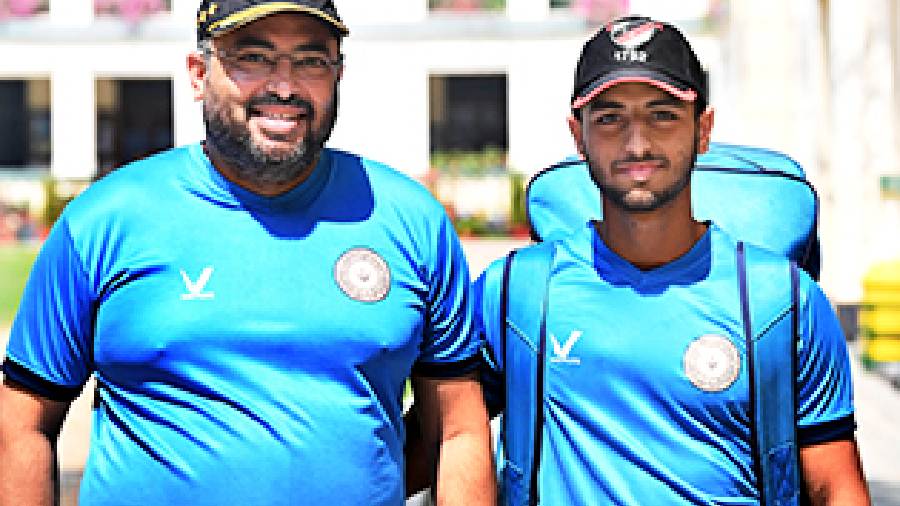 "This is the first time we are playing together for St. James' School as a fatherson duo and it has been super exciting. I religiously played cricket in my days and now my son has been taking it up to a professional level. We are just glad we could share this memory together," said father-son duo Atul Chatrath from the batch of 1994 and Nipun Chatrath from the batch of 2021.
Pictures: B Halder